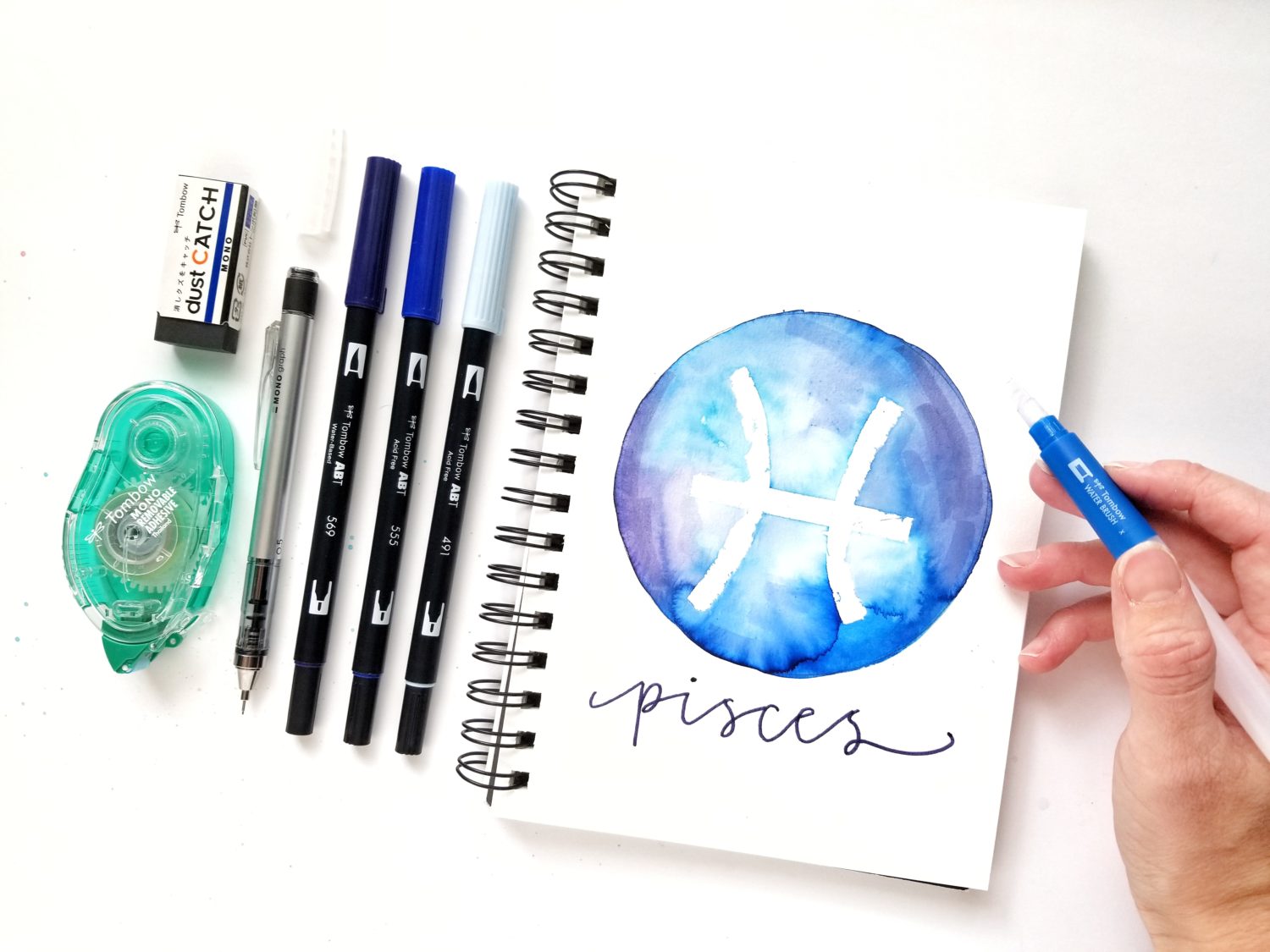 Hi, y'all! It's Grace from Grace Anne Studio. If you know me, you know I'm a Pisces through and through! Today we're going to create easy zodiac masking art using the Tombow MONO Adhesive Removable. It's so fun. Once you try it, you'll want to mask ALL the things!
Supplies
Mixed Media or Watercolor Paper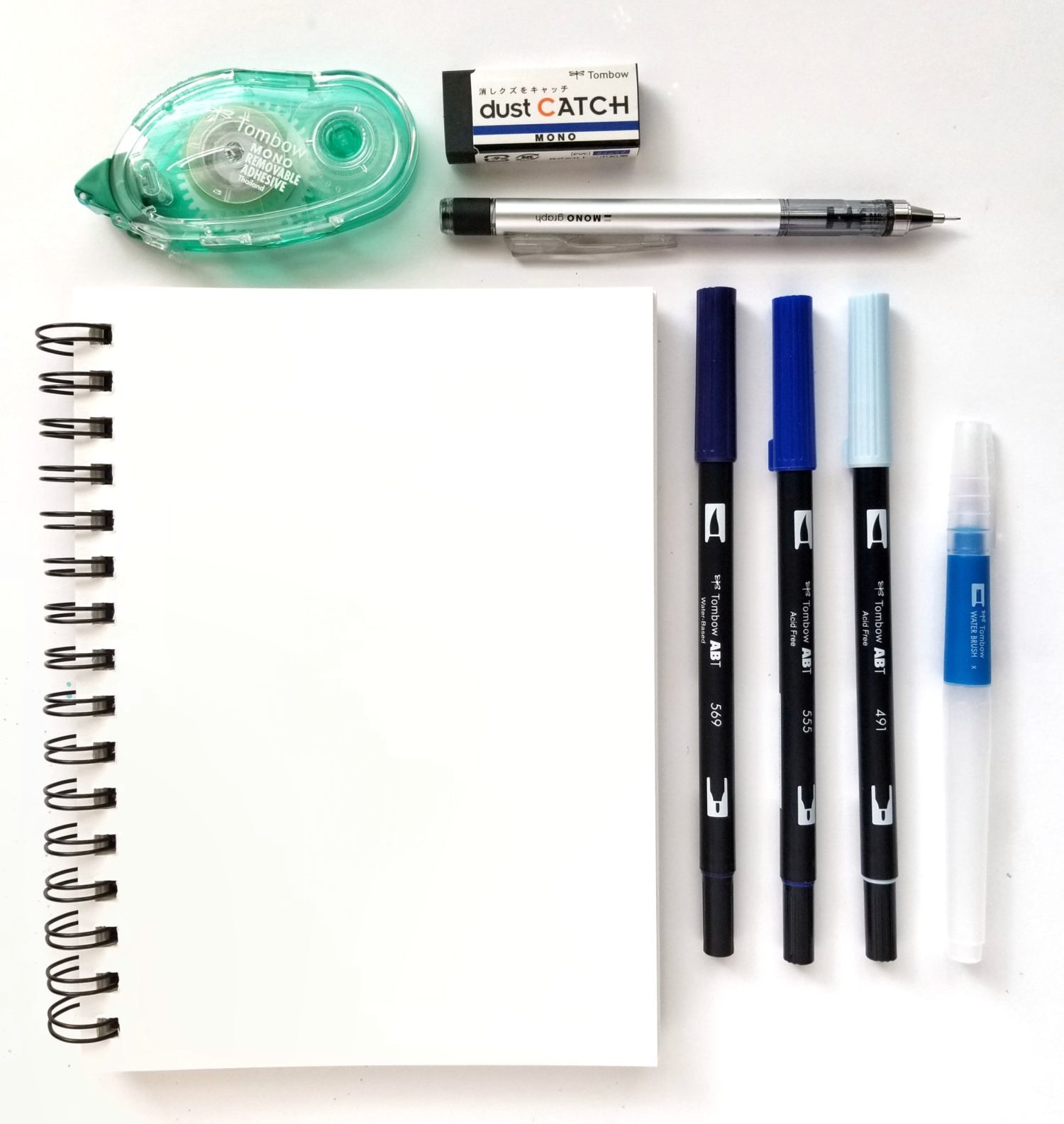 Step 1 – Draw a Boundary
To start, use your MONO Graph Mechanical Pencil to draw a boundary for your watercolor. I chose a circle.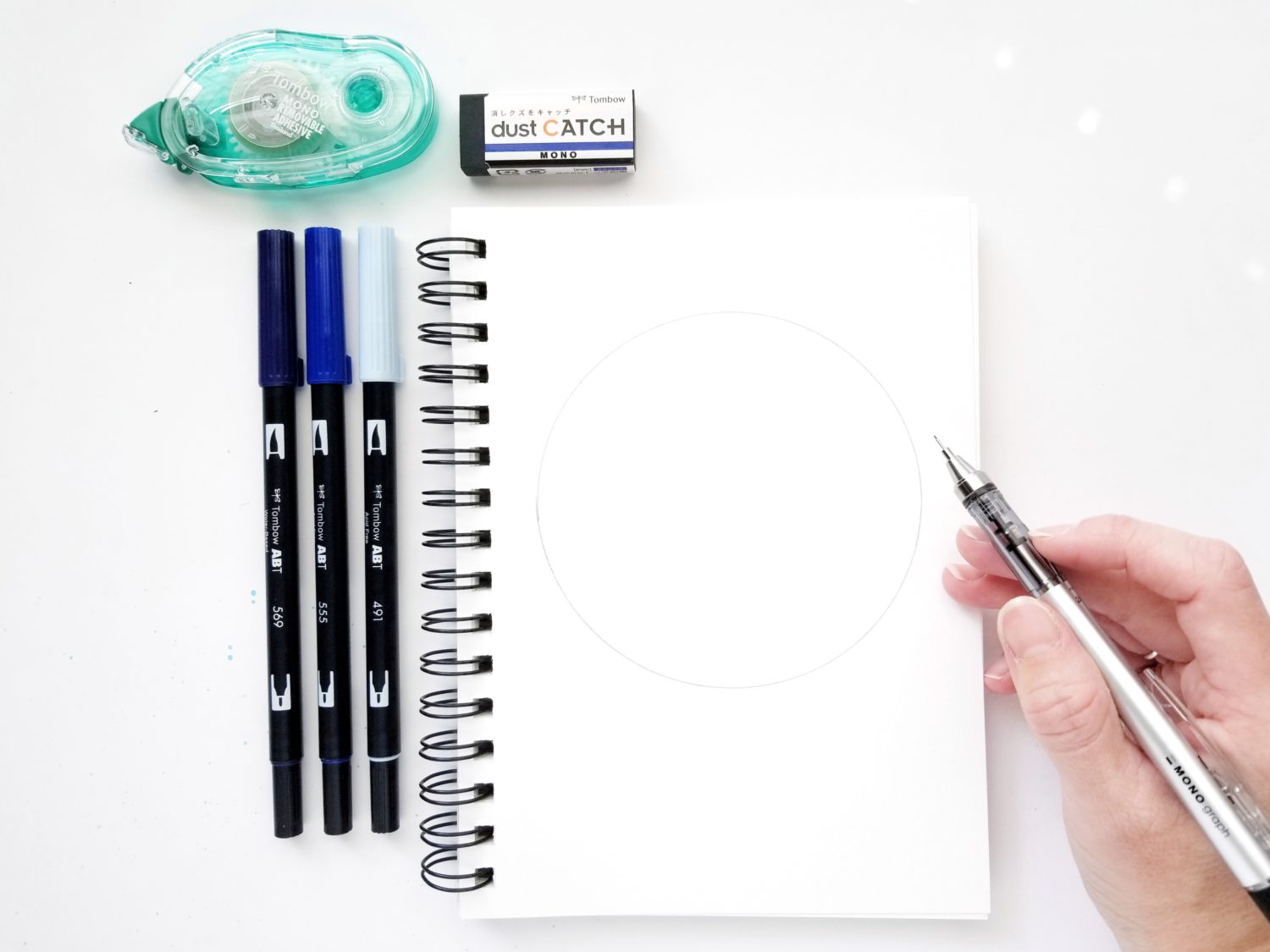 Step 2: Add MONO Adhesive Removable
Next, use the MONO Adhesive Removable to draw a Pisces symbol in the middle of your boundary. Be sure to keep the adhesive completely flush against the paper to get clean edges.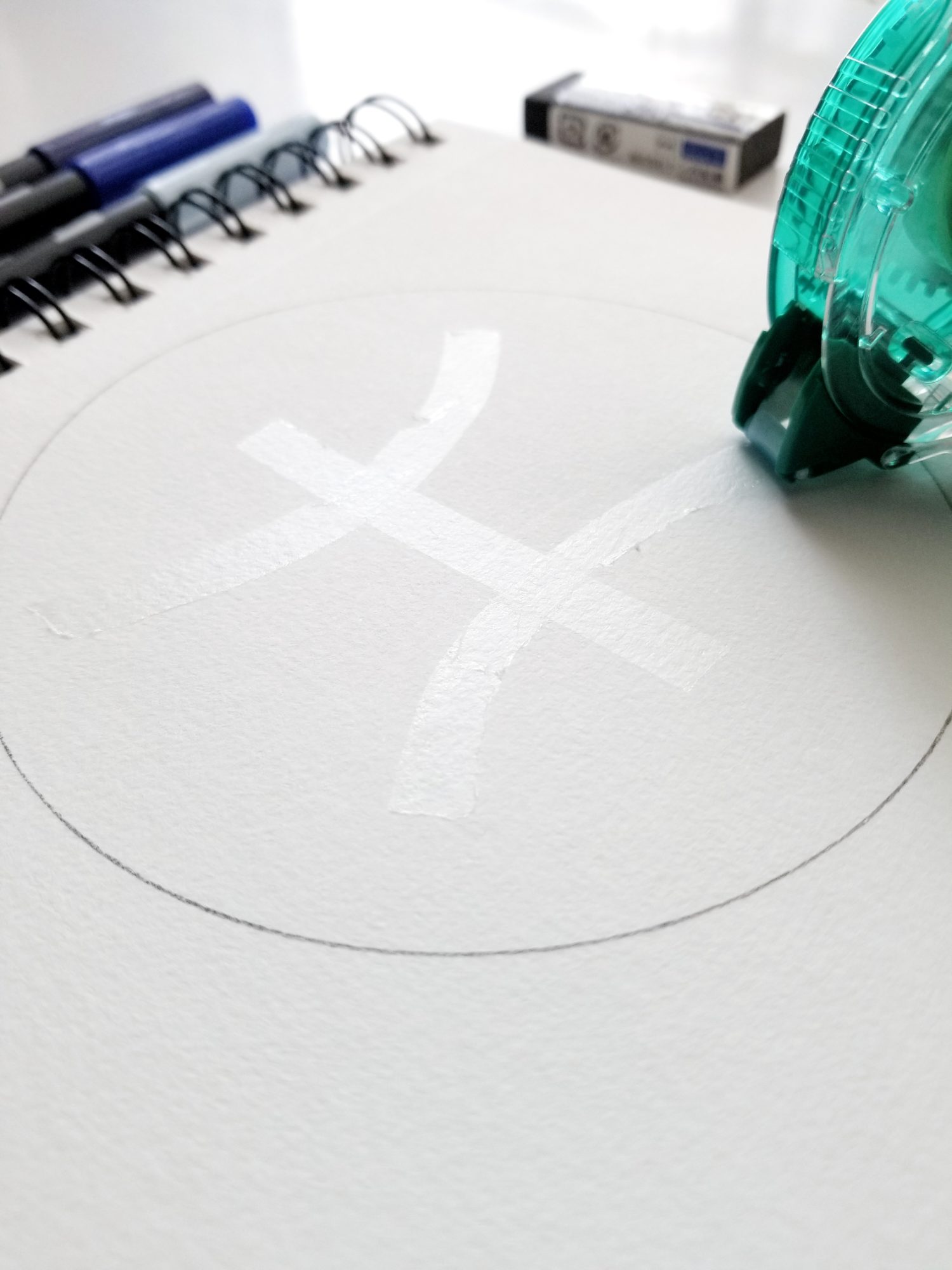 Step 3: Add Color
Using your Dual Brush Pens, scribble a little color inside the boundary.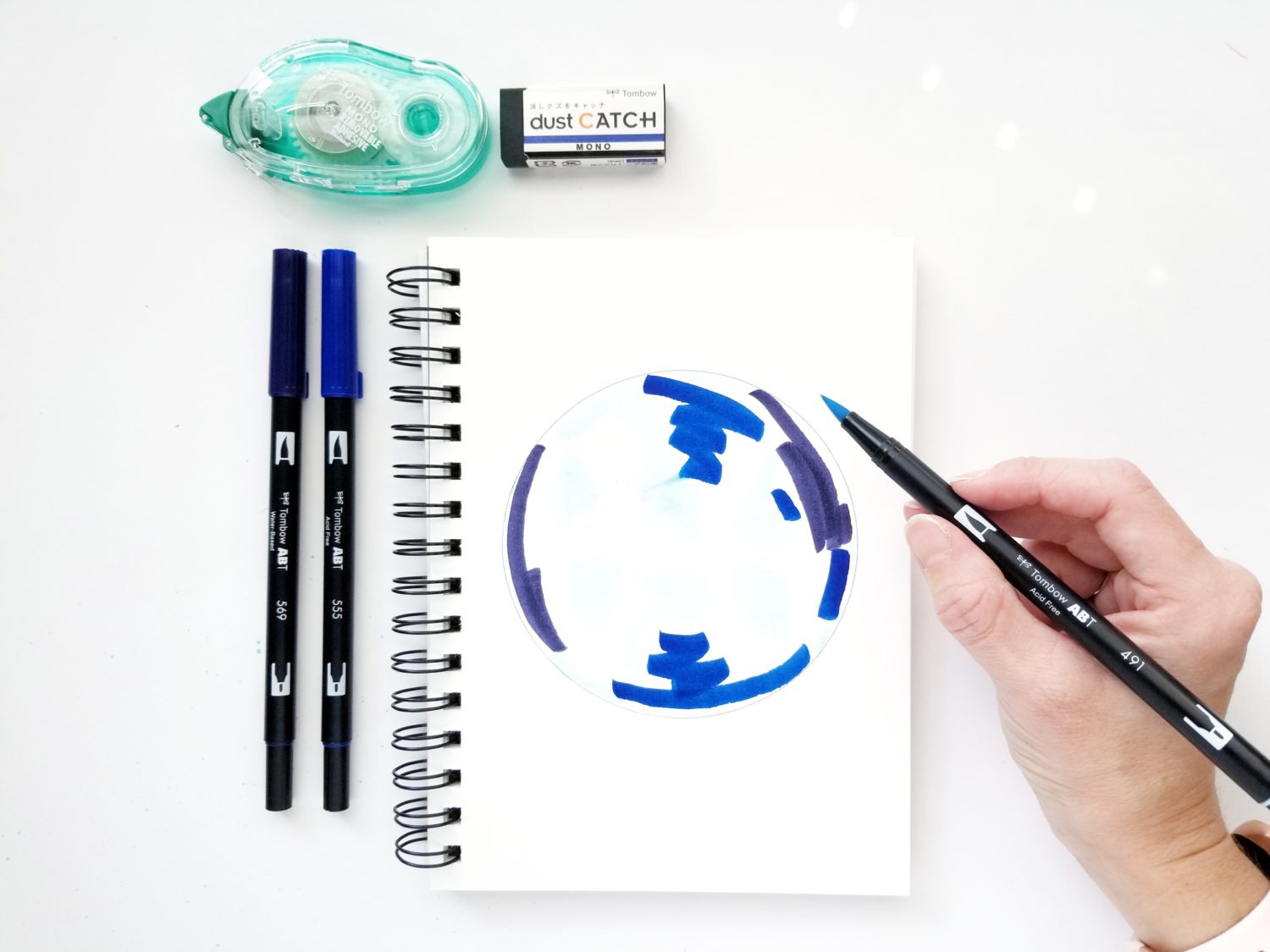 Step 4: Watercolor
Next, use your Flat Water Brush to squeeze water drops onto the Dual Brush Pen color. Then, move the color around with the water brush until the entire circle is filled. You can watercolor right over the MONO Adhesive Removable! Let the watercolor dry.
TIP: Be sure to act quickly for this step. Depending on your paper, the Dual Brush Pen color sits on top of the surface for a short while. The faster you add water and spread the color, the smoother your blends will be.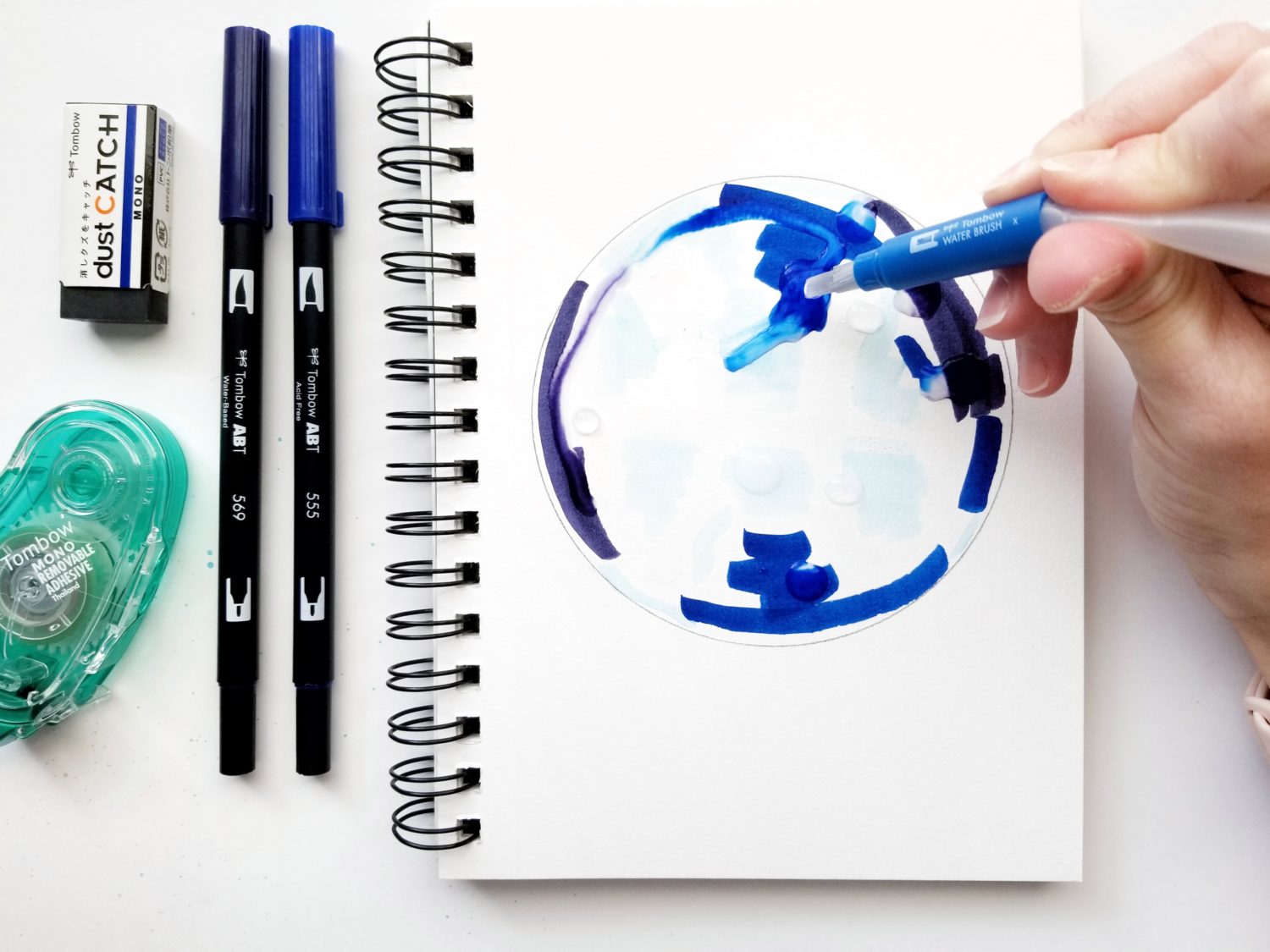 Step 5: Erase
Once the watercolor is completely dry, use your MONO Dust Catch Eraser to lightly erase the MONO Adhesive Removable. It should leave a nice white space and reveal the Pisces symbol!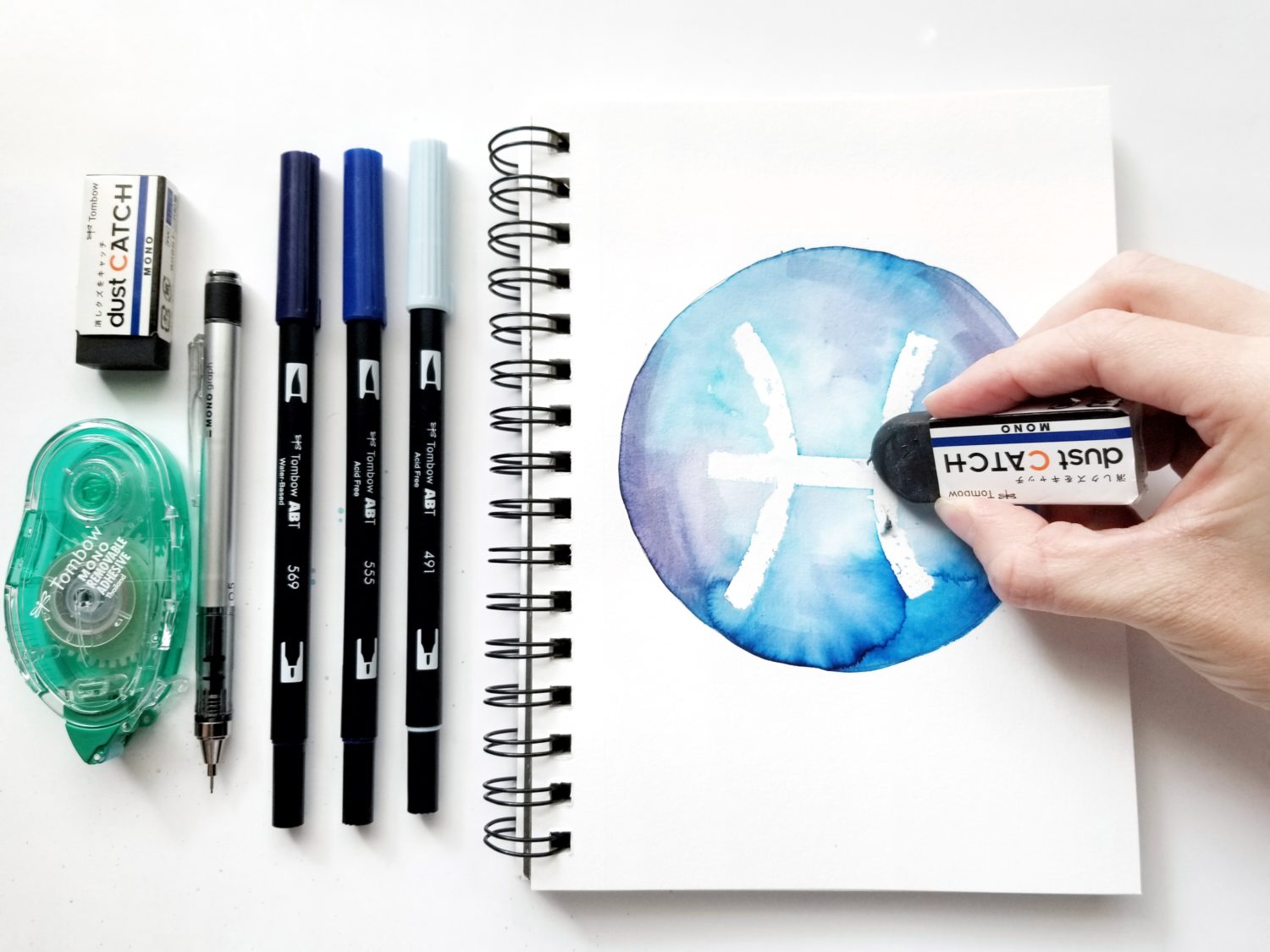 Step 6: Add Lettering
Finally, use your Dual Brush Pen to add lettering to the art. I used the bullet tip to create mono-line lettering. That's it! All that's left to do is try to contain yourself from masking EVERYTHING. (I know I am!)
Thanks for following along today! If you create your own easy zodiac masking art, be sure to tag @tombowusa and @graceannestudio on social media so we can cheer you on! For more Zodiac theme projects, check out these posts:
Happy masking!