Hi creepy crafters! Are you enjoying the Halloween season for crafting? Dani from @popfizzpaper here sharing how to use the NEW Tombow Fudenosuke Neon pens to create a spooky fun postcard. Let's get started with today's quick and easy tutorial!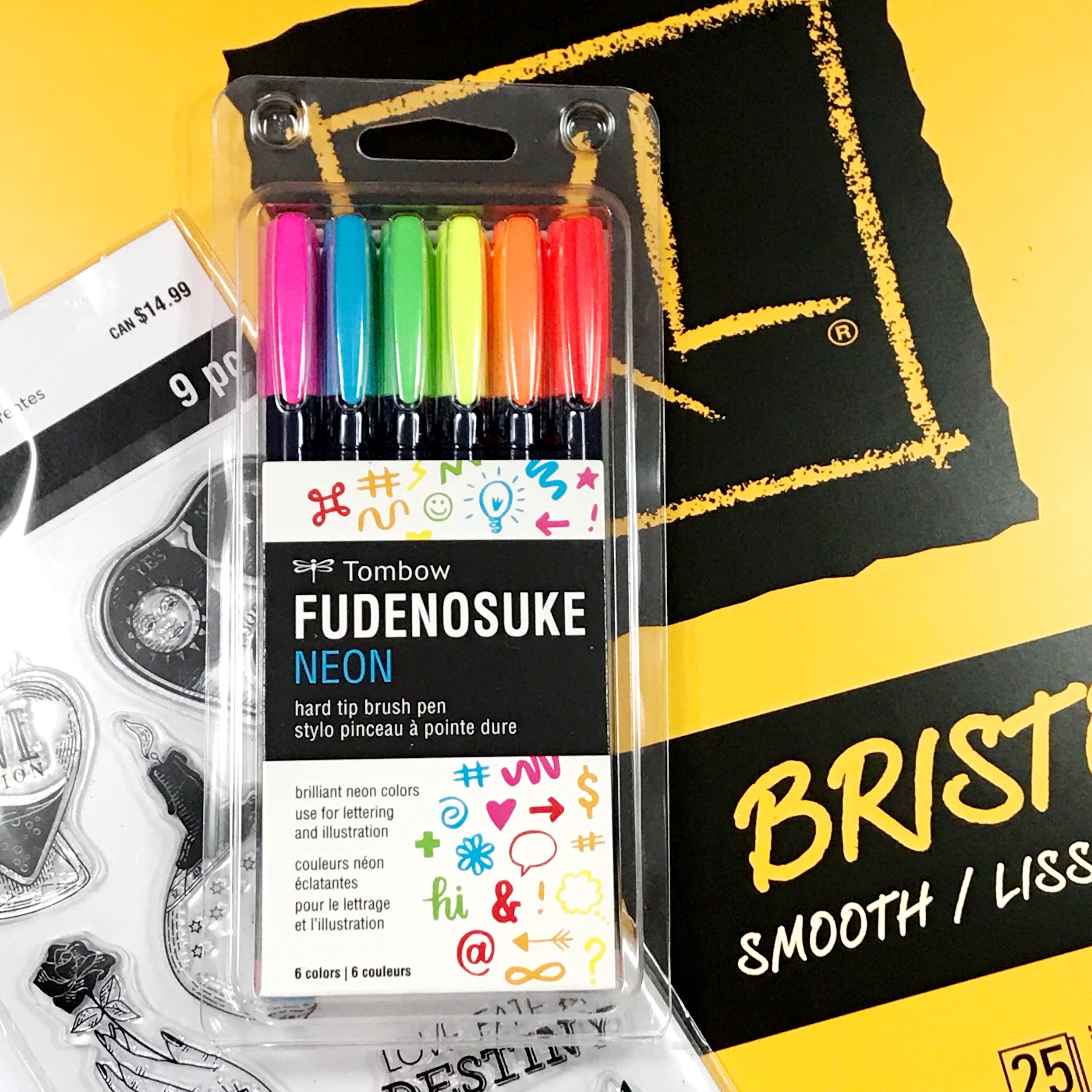 SUPPLIES:
Bristol paper
Stamps
Ink
Stamp platform (optional)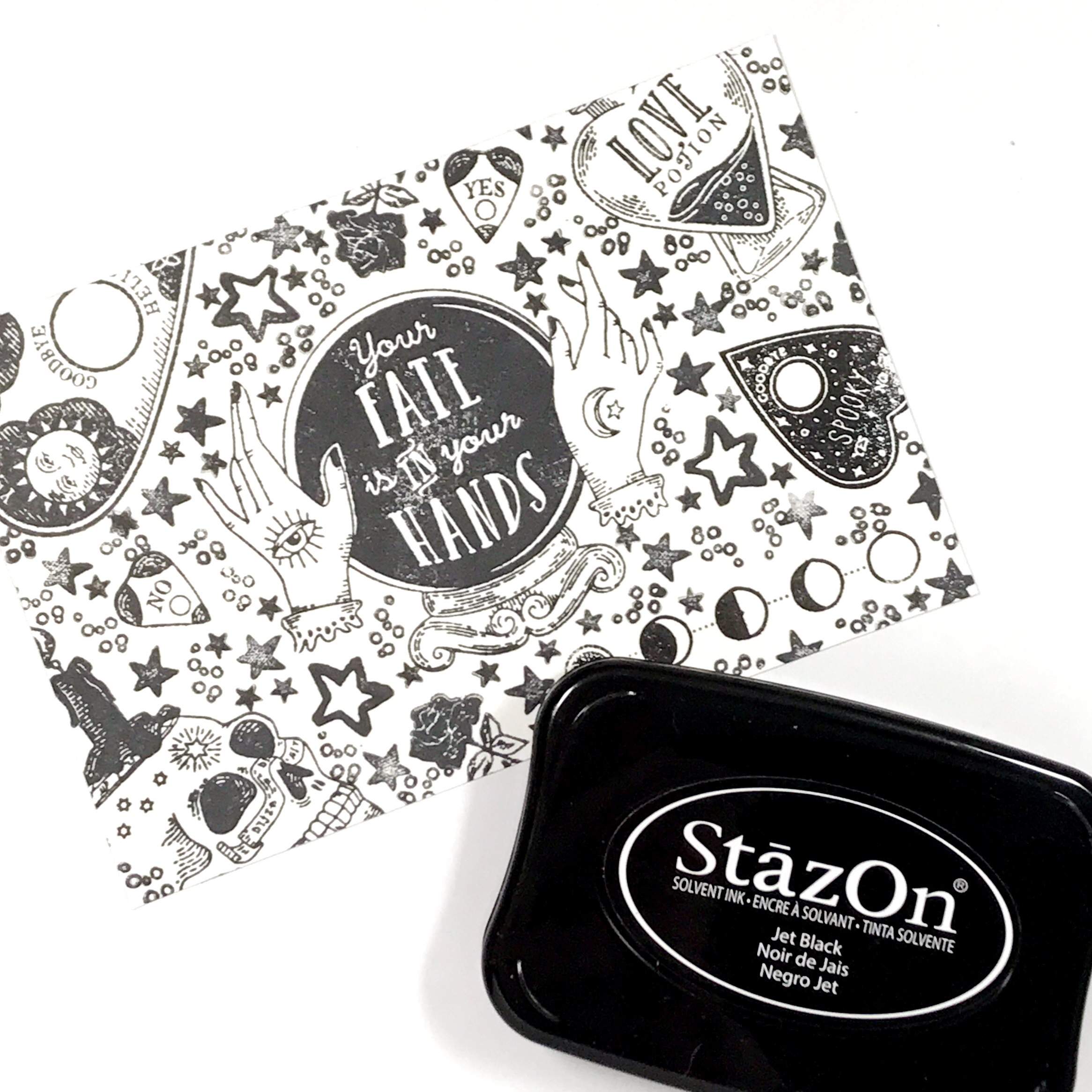 To begin, cut down your paper to 4″x6″. Using a permanent ink, cover your postcard with a variety of stamped images. I like creating projects with a theme in mind, so I went with "neon witch" and used a bunch of witchy themed stamps, like stars, moons, potion bubbles, planchettes, etc. Start with the bigger stamps first, then fill in with smaller ones. When you think you're done, stamp a little more!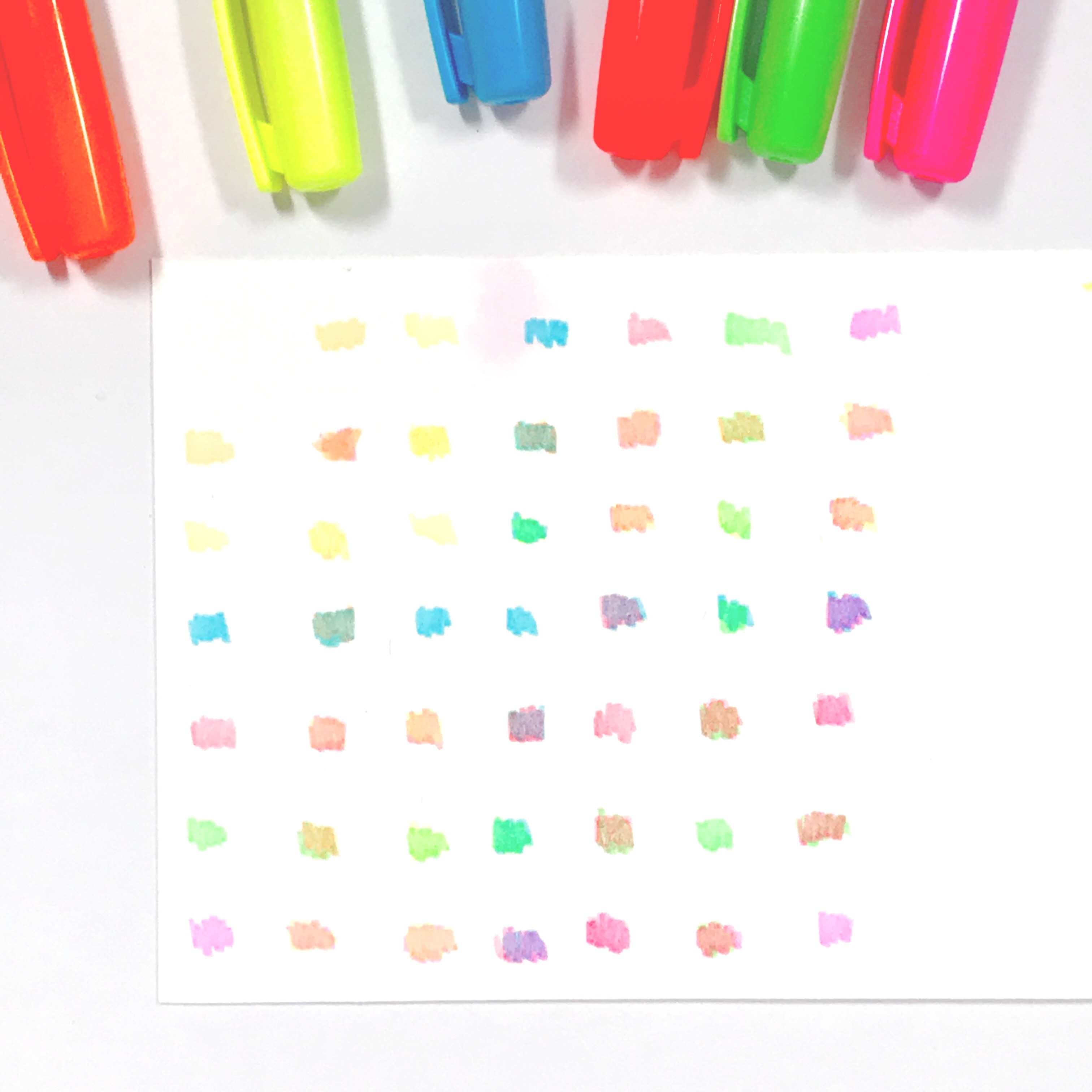 Next, let's experiment a bit with the Tombow Fudenosuke Neon Brush Pens! Just because they come in a six pack doesn't mean we're limited to six shades.  Create a color swatch chart and layer the colors to see what other shades you can make! I found some pretty purples and discovered how to make a vibrant blue-green!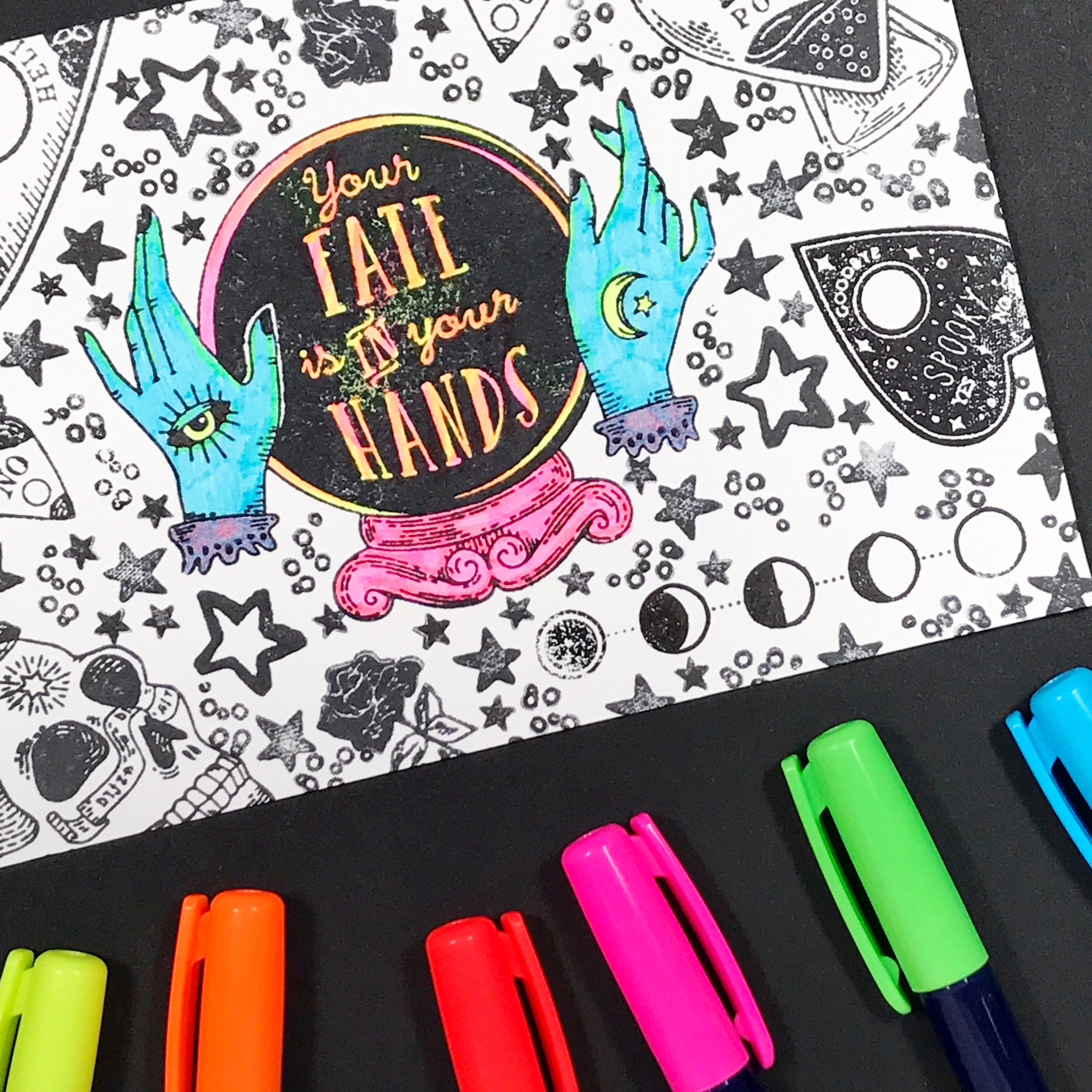 Now that you have color swatches to reference, start coloring in your card! I used the darker tones found in my color chart to add shading and variety. I also chose to focus my coloring on the central stamped element. It's my favorite stamp on the card, so I wanted it to pop! Feel free to fully color in your card if you prefer that. Then, you're good to go!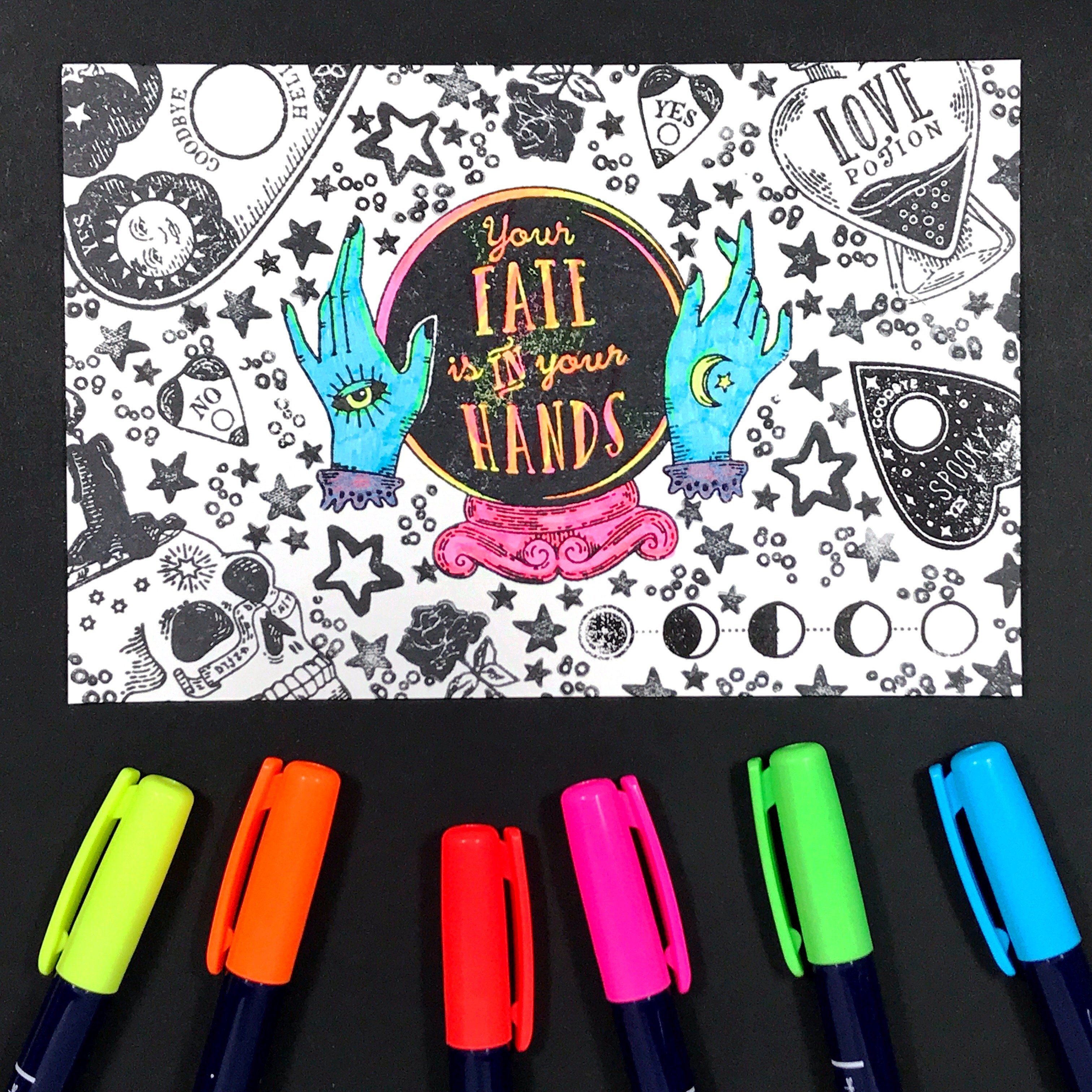 I hope you enjoyed my quick tutorial today! Do you enjoy creating and sending postcards to your friends? Please tag me @popfizzpaper if you try this postcard tutorial for yourself. I would love to see! For more tips, tutorials and exclusive crafty content all October long, make sure to check out my Creepy Crafty Days!! See you next there!