Hey Tombow friends, this is Jennie! I'll be sharing how to color a lily flower using the Tombow ABT PRO Alcohol-Based Markers.
This tutorial is inspired by one of my favorite movies, 50 First Dates. I love Adam Sandler and Drew Barrymore together. The movie is hilarious but also has very heartwarming moments. Lucy loves lilies and paints them every day at her father's workshop. She tells Henry that she is a sucker for them. I also added a verse from a Beach Boys' song in my journal.
Supplies:
Step #1:
There are so many kinds of lilies out there. I was inspired by the Stargazer Lily. Most lilies have six petals. Think about two triangles when drawing. The inverted triangle is the one that you see at the foreground of my illustration. Then add three more petals at the back. Looking at photos of lilies also helps a lot. To sketch the flower, I used the Tombow MONO Graph Mechanical Pencil. I always use two erasers: the Tombow MONO Eraser to erase pencil lines and the Tombow MONO Zero Eraser to erase little mistakes or lines.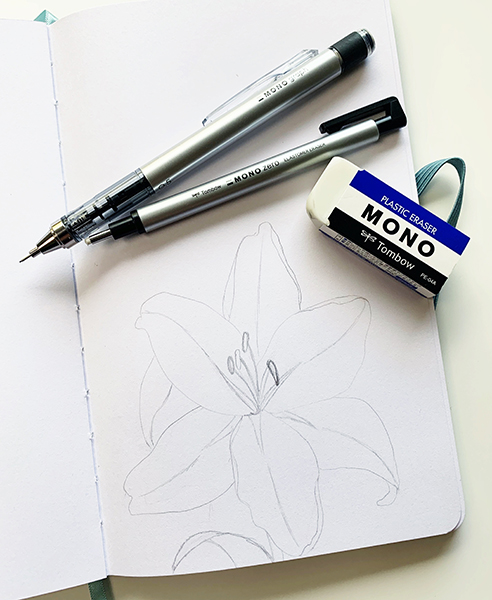 Step 2:
Start coloring with the lightest shade of a pink Tombow ABT PROs Alcohol Based Marker. Add darker shades of pink, leaving a light border. Color your lines from the inside of the flower to the outside. This helps you follow the natural texture of lilies.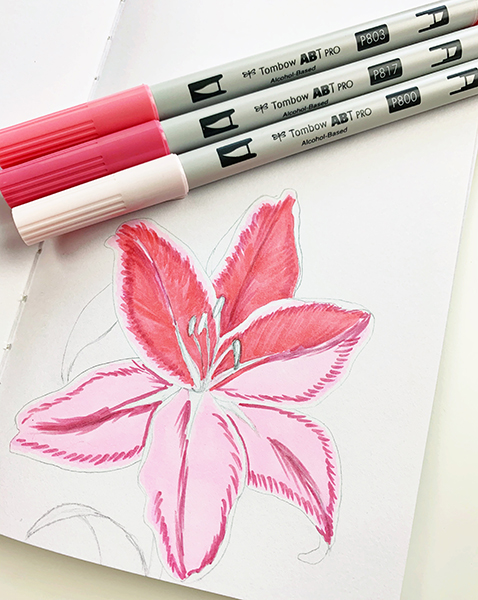 Step 3:
Use the chisel tip of the ABT PRO Markers to add little dots and lines. Most of them should be in the middle but you can add a few on the outside.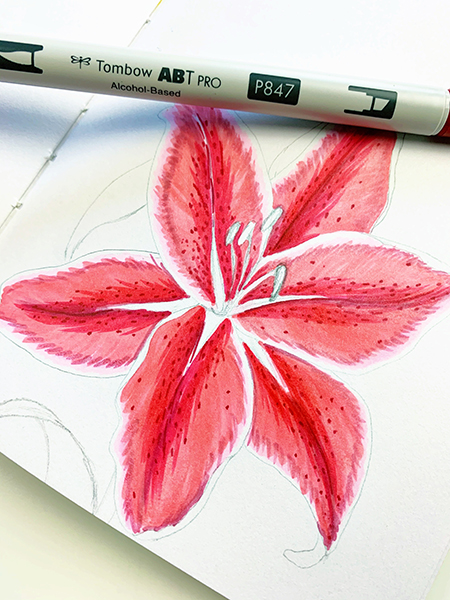 Step 4:
Color the leaves. Use the darker colors where shadows would be. You can also use gray colors as shadows. Then color the whole leaf green.
Step 5:
Add fine lines using the fine tip of Tombow TwinTone Markers. For this flower, I used the color Cherry Pink.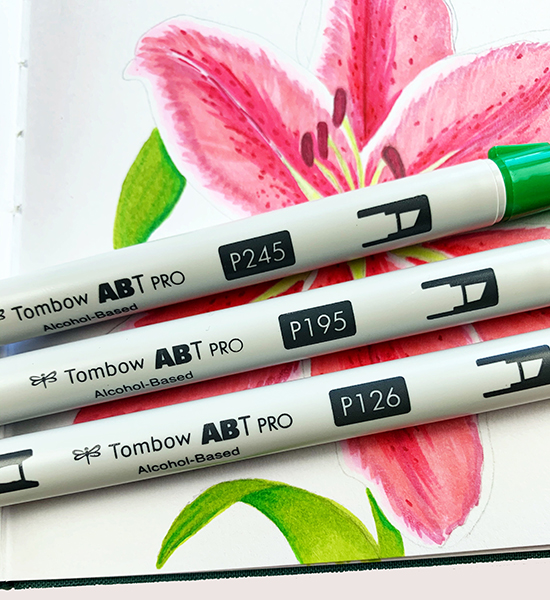 Step 6:
Outline your flower with the Tombow MONO Drawing Pen. The size you choose depends on how big your drawing is/ personal preference. I used MONO Drawing Pen 02.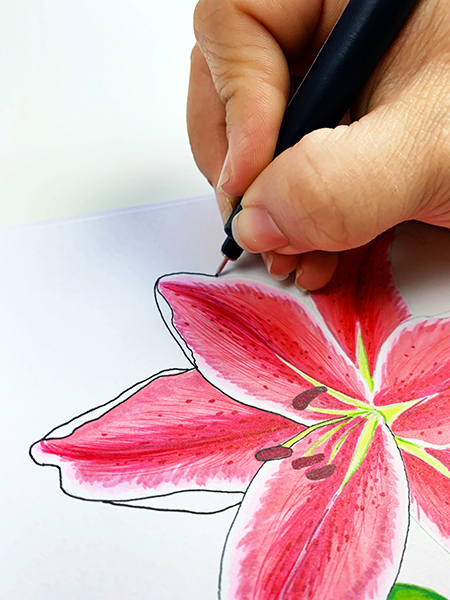 Step 7:
Add a light background using the Tombow ABT PRO Markers.
Step 8:
Add lettering using the Tombow Fudenosuke Brush Pen. Make sure you practice on another paper first, so it will fit. This is a verse of a Beach Boys' song that is used in the video Drew Barrymore watches every day to remember her accident.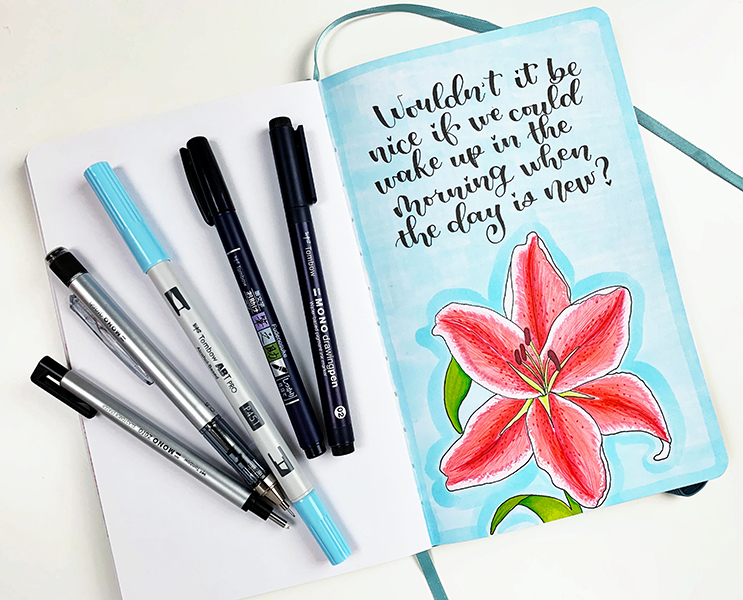 I hope you try coloring a lily soon! It's so fun and soothing to draw and color flowers.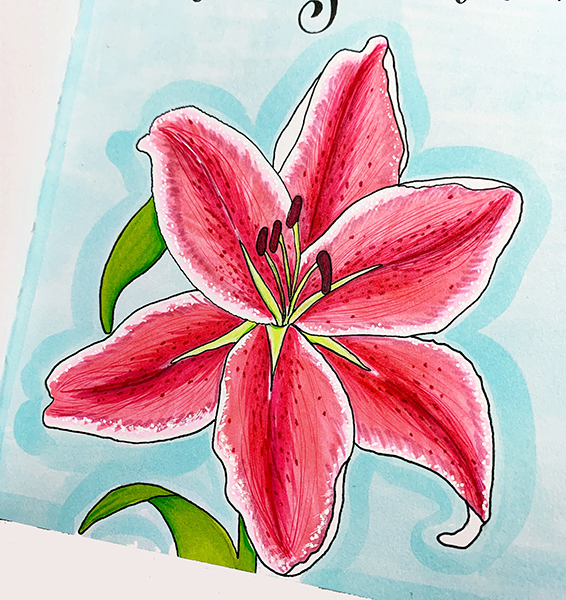 I hope you enjoyed this tutorial! Take care!