Hello friends, Adrienne from @studio80design here to share five ways to personalize your planner! My life is busy, especially with my growing family! Keeping track of all my tasks and goals to accomplish can be difficult. Normally, I like to use my dot-grid notebook to create my own pages and spreads so they are just how I like them. Recently, I got my hands on the Passion Planner and it's life changing! Not only is the cover design adorable, but it's so functional! I got the Undated Yearly Planner in Aqua Blue, so I can start planning at any time! Today, I'll be sharing five ways to make your Passion Planner work for you!
Materials you'll need: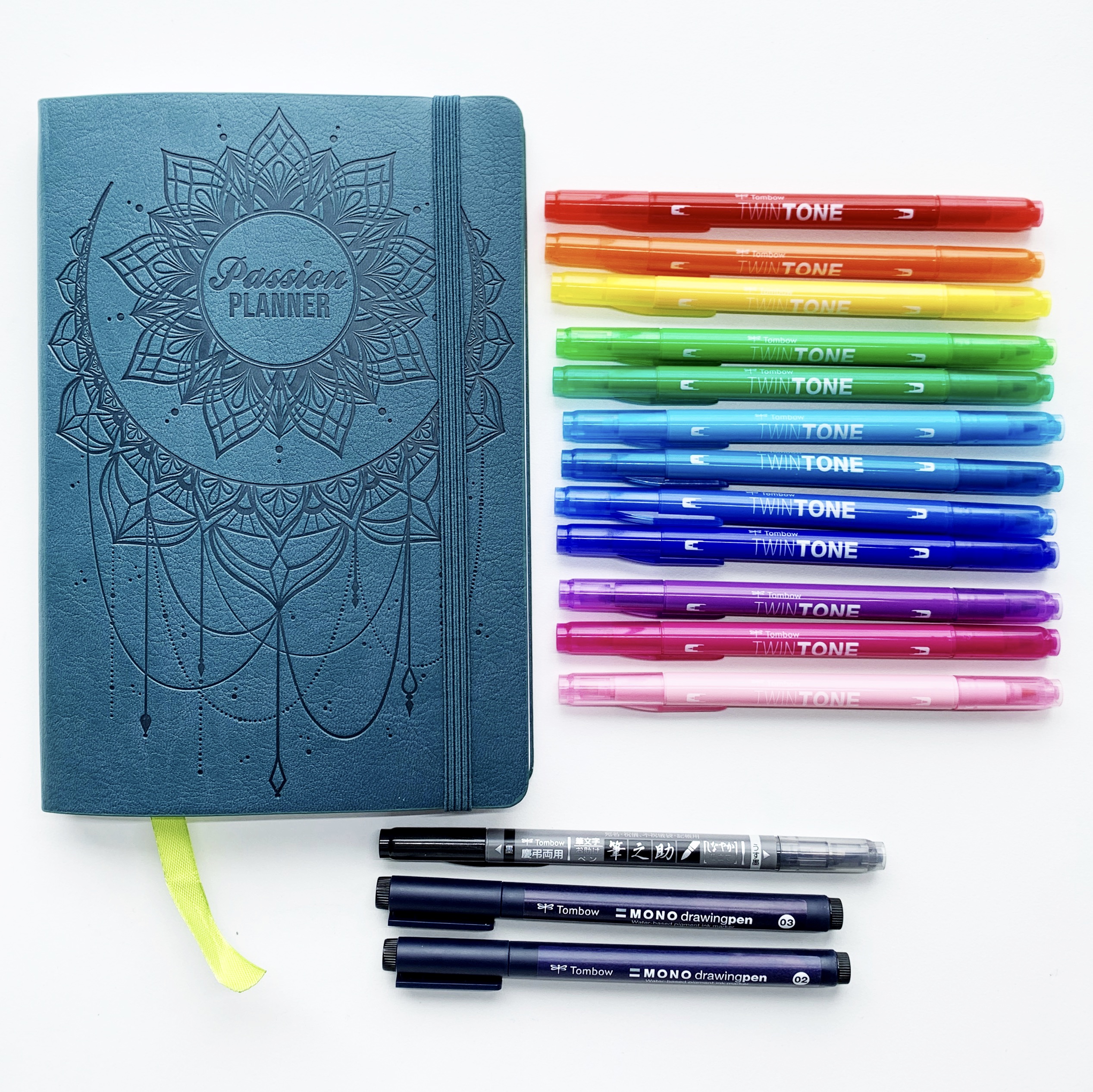 One: Color Code
The first way is to color code! There are monthly spread pages (that are undated!), so you can fill them out at whichever month you're at! With everything I've got going on personally, I need a way to organize it all and be able to sort my tasks at a glance. I love using the Tombow Rainbow TwinTone Markers to color code all my tasks. There are twelve colors in the palette, so whatever task you've got you can assign it a color!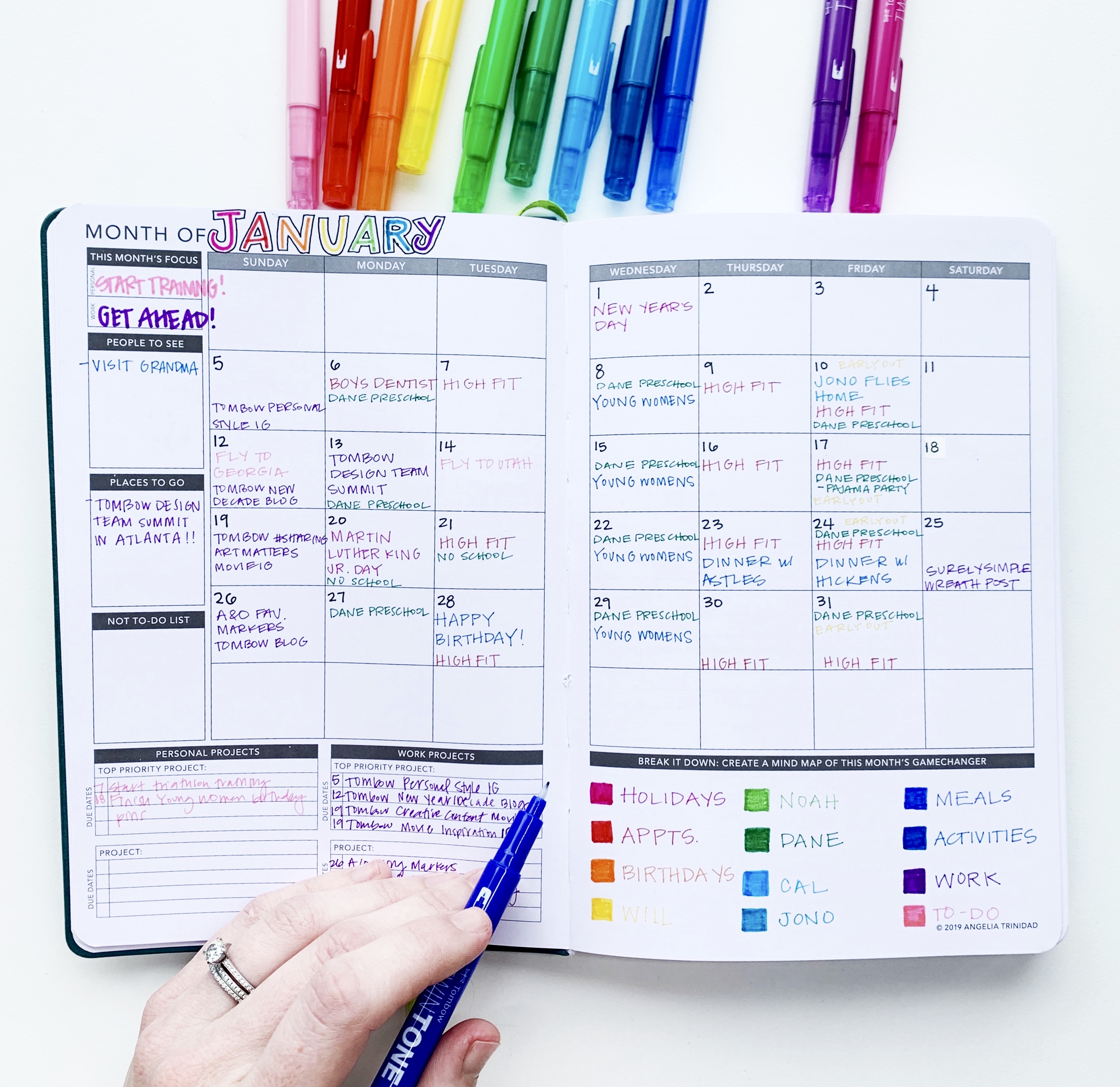 Two: Break it down
Break your week down! I used the same color code to plan my week out to see where my appointments were and what my week would look like. The great thing about the weekly layouts is that it's set up to keep you organized and focused on what you need to accomplish that week. There is a space for you to add your own drawings or artwork. I used the Rainbow TwinTone Markers and Twin Tip Fudenosuke Brush Pen to write a special note since it's my birthday this week. So, I'm going to celebrate!!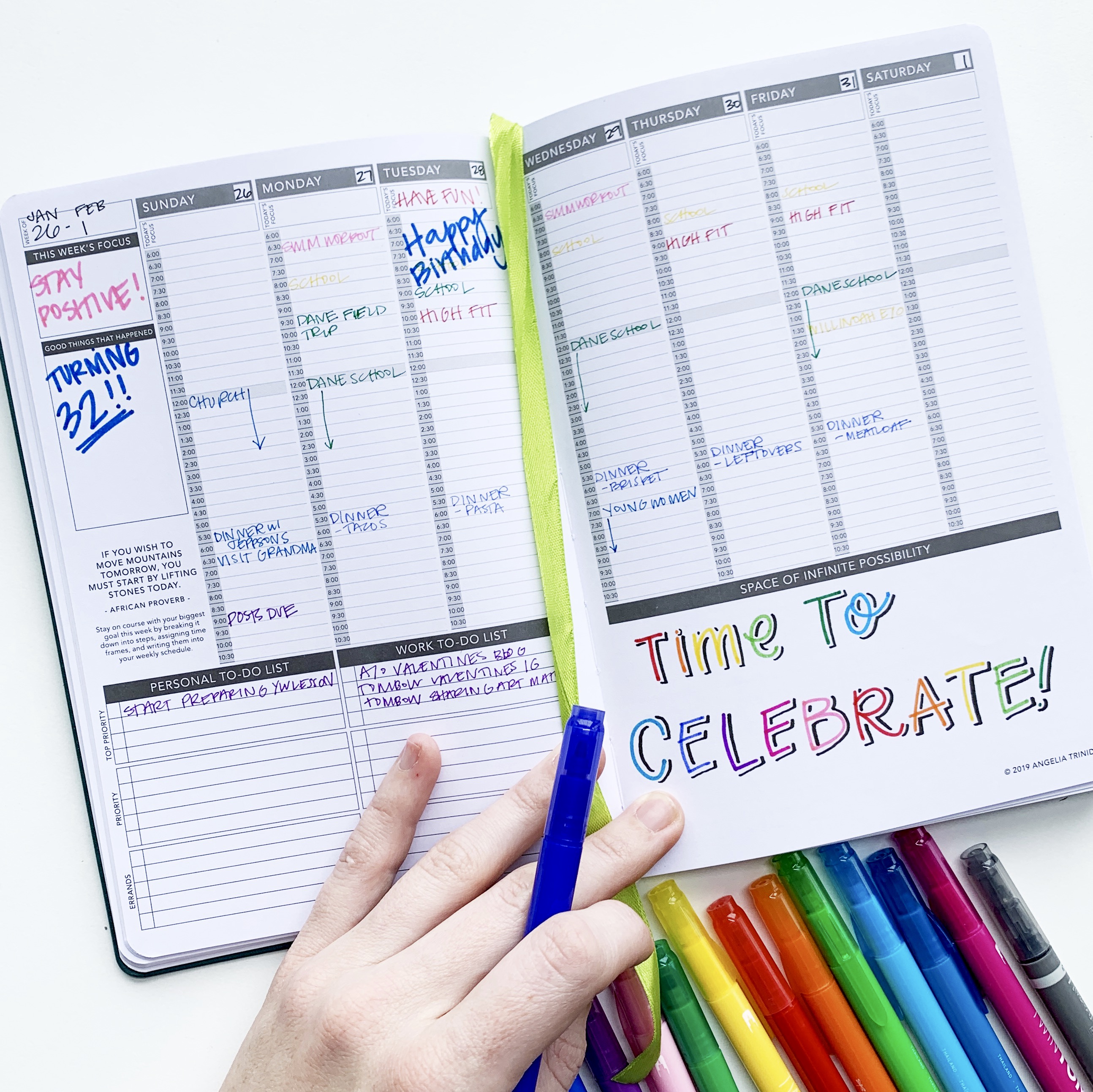 Three: Reflect
Behind each month spread page are "Monthly Reflection" questions to ponder and fill out. It's fun to think back on your month and reflect on what went well and what areas you want to work on for next month. It's a great way to write down your thoughts, so you can go back in the future months to see your progression! I used the extra-fine tip of the Rainbow TwinTone Markers to fill these pages in!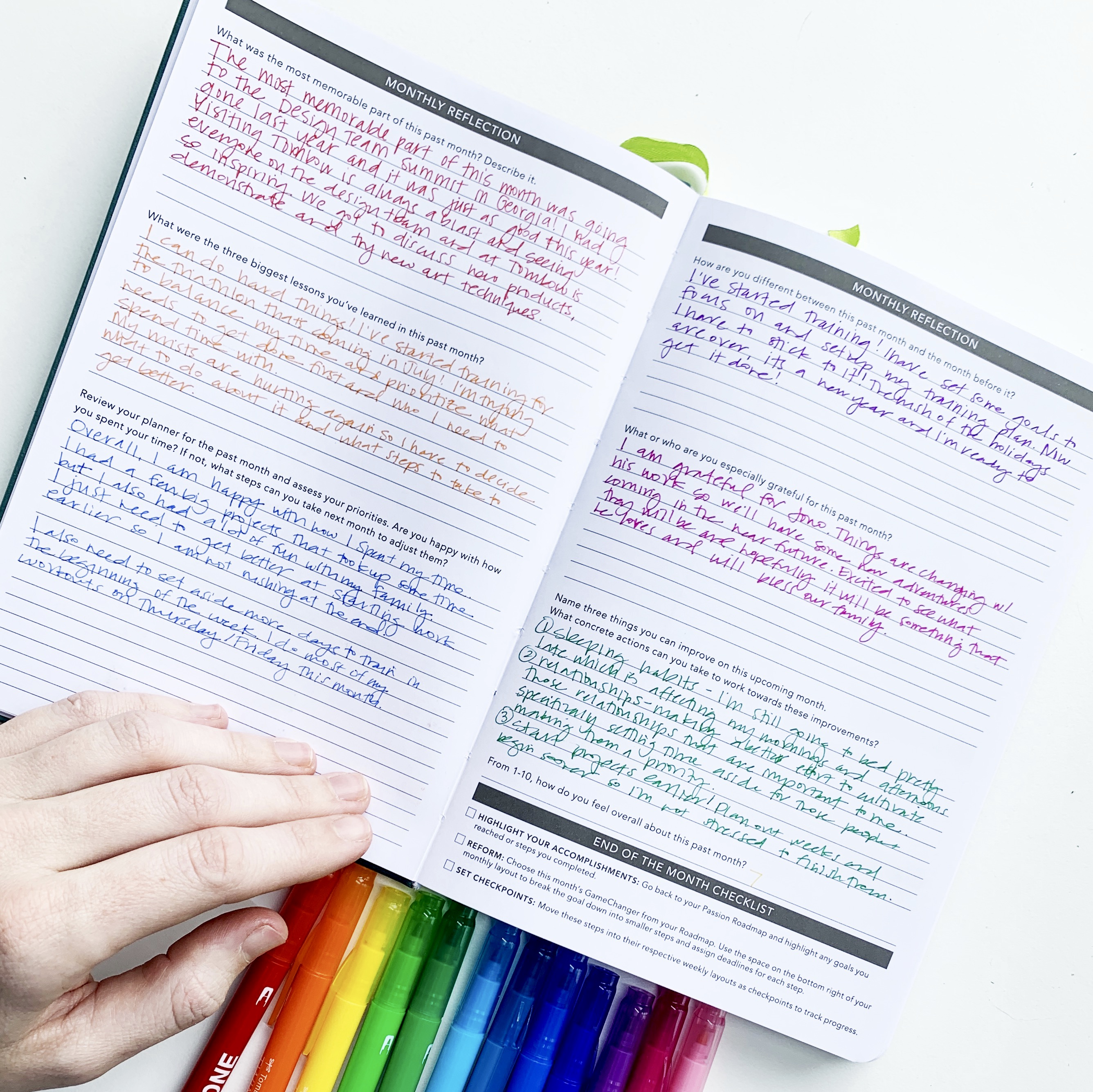 Four: Inspire yourself
Create inspiration pages in your planner! There are several blank pages in the back of the planner where you can draw, letter and create other inspiration pages for yourself. I used the Rainbow TwinTone Markers and MONO Drawing Pen 02 to create this page. Adding pages like this to your planner will personalize it and make it yours!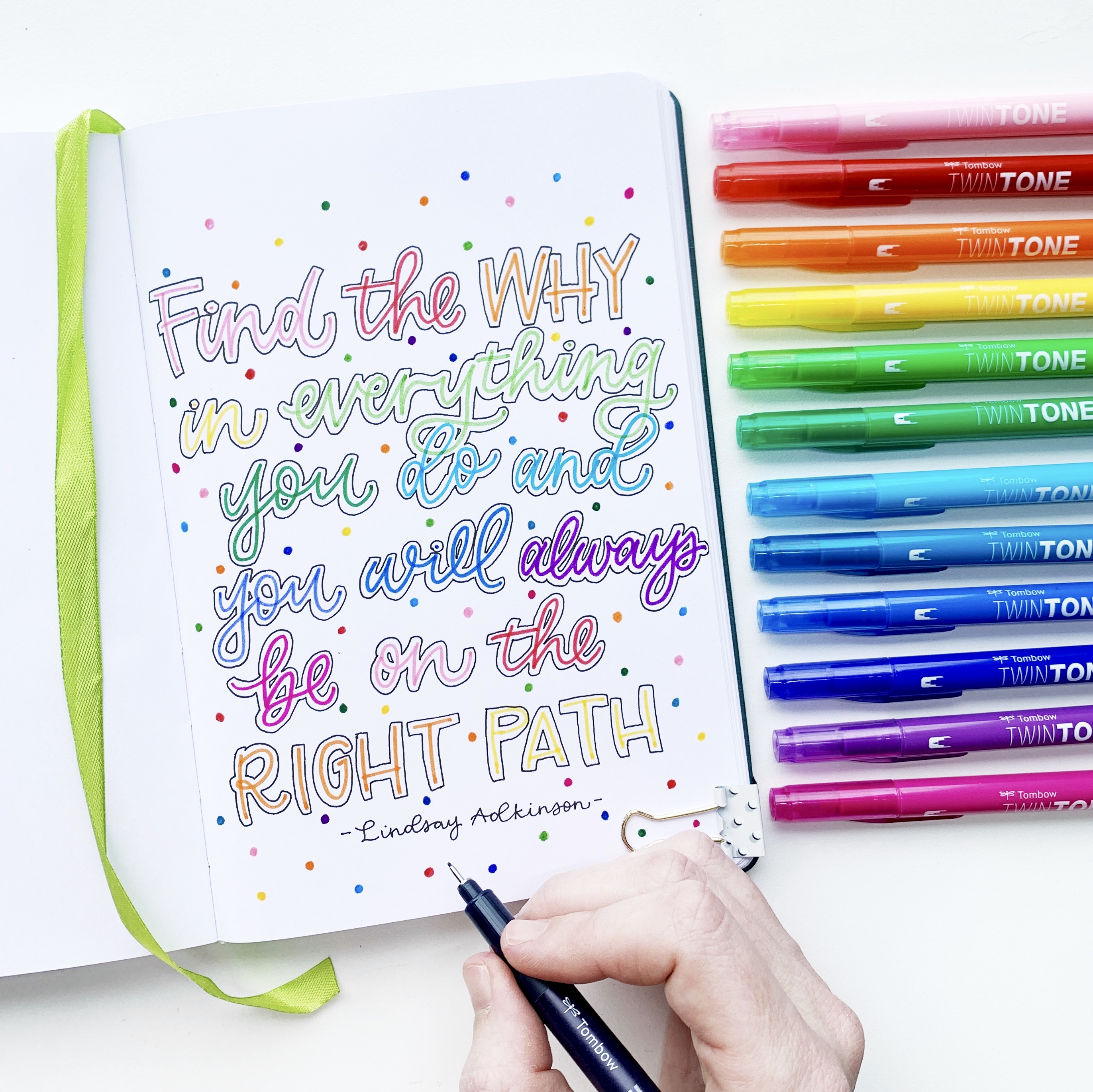 Five: Make your own spreads
Create your own layouts and trackers! In the back of the Passion Planner there are dot-grid pages where you can create your own trackers and bullet journal pages that don't exist in the planner already! This is a great feature for me since I love creating my own pages in my dot-grid notebook that help me track progress. So, it's great that there is a place for me to add my own pages in this planner! This year, I have a goal to complete a triathlon in the summer! In order to accomplish that, I have to plan and prepare a fitness program so I am ready to compete! Fitness trackers are great to track my workouts and plan future workouts in the coming months. I created this layout with MONO Drawing Pens 02 & 03, Rainbow TwinTone Markers and the Twin Tip Fudenosuke Brush Pen!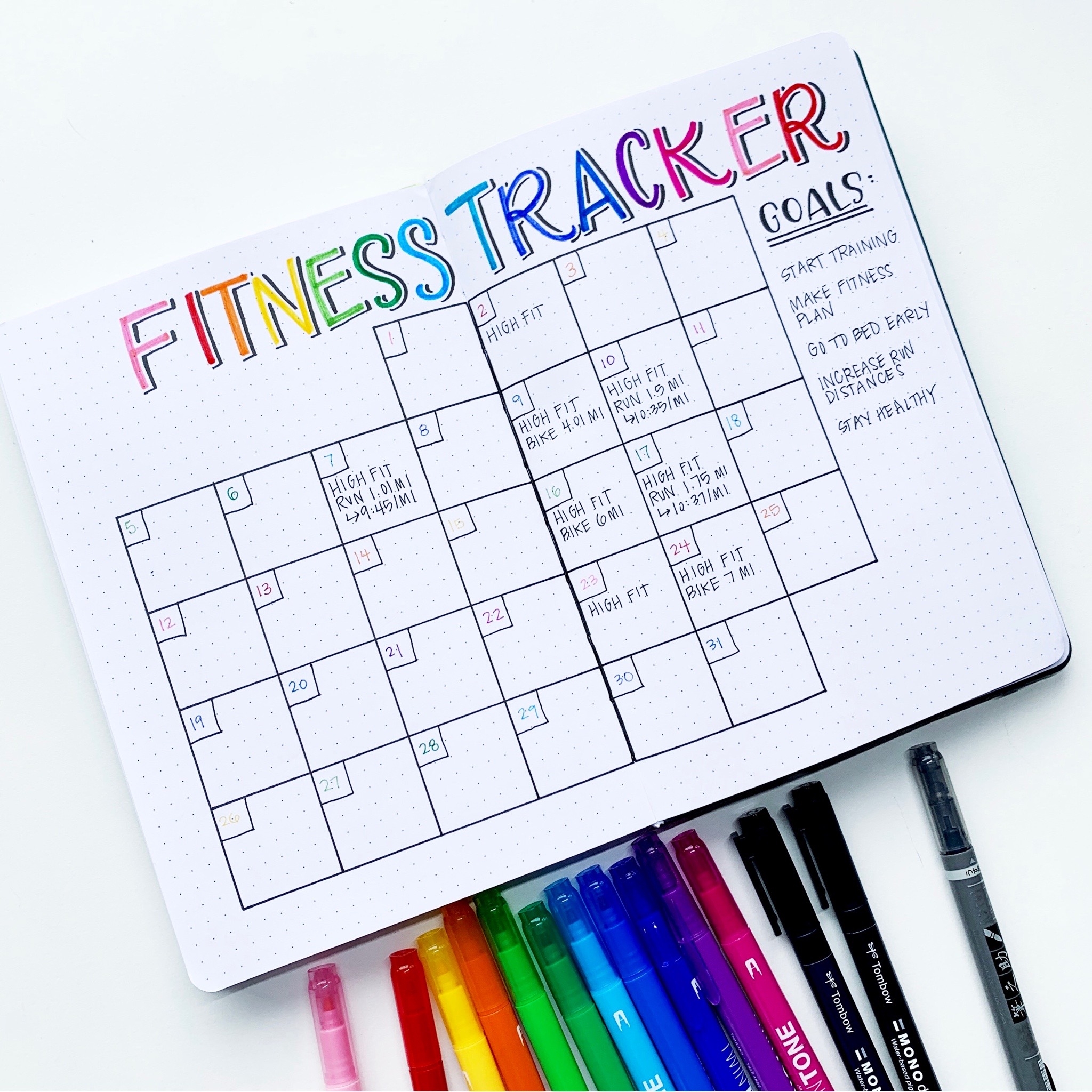 Thank you so much for visiting today! I hope these five ways to personalize your planner will help you personalize your own planner to make it yours and motivate you! For more inspiration like this, make sure to follow @studio80design!
For more planner tutorials, check out these awesome posts: