Hi Tombow fans, it's Mandy from @a_heartened_calling! Today, I'm showing you how to create a tropical watercolor invitation for a tropical birthday theme! Using different shades of green, we will create a border of tropical leaves for the front of your invitation.  Let's gather our supplies and get started!
MATERIALS
Watercolor paper
Washi Tape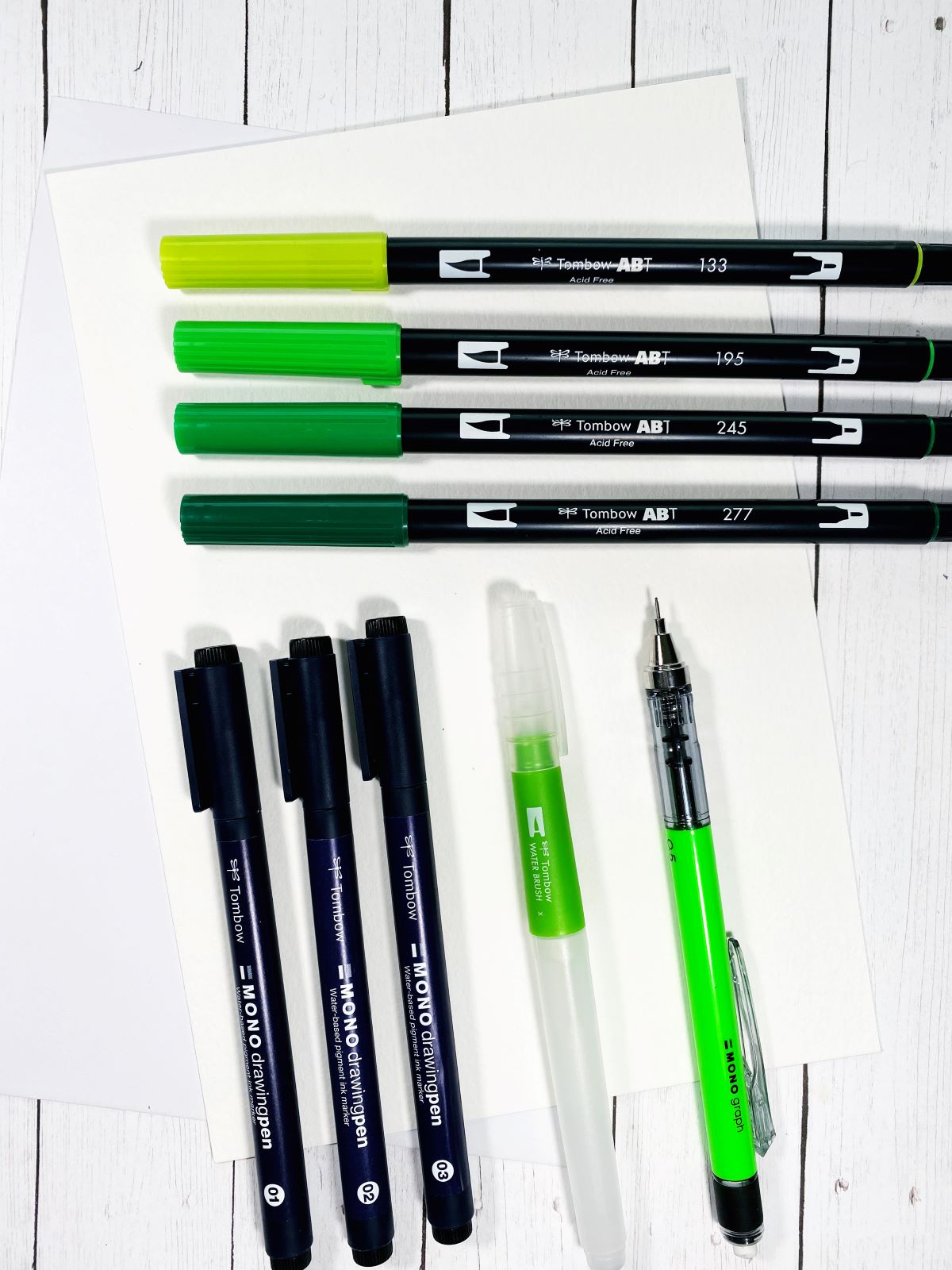 STEP 1 – Washi & Sketch
Cut a piece of watercolor paper down to an envelope size. I used a larger envelope size of 5.75″ by 8.75″.  Next, section off a rectangle in the middle of the paper with washi tape. I left an 1.50″ margin on each side.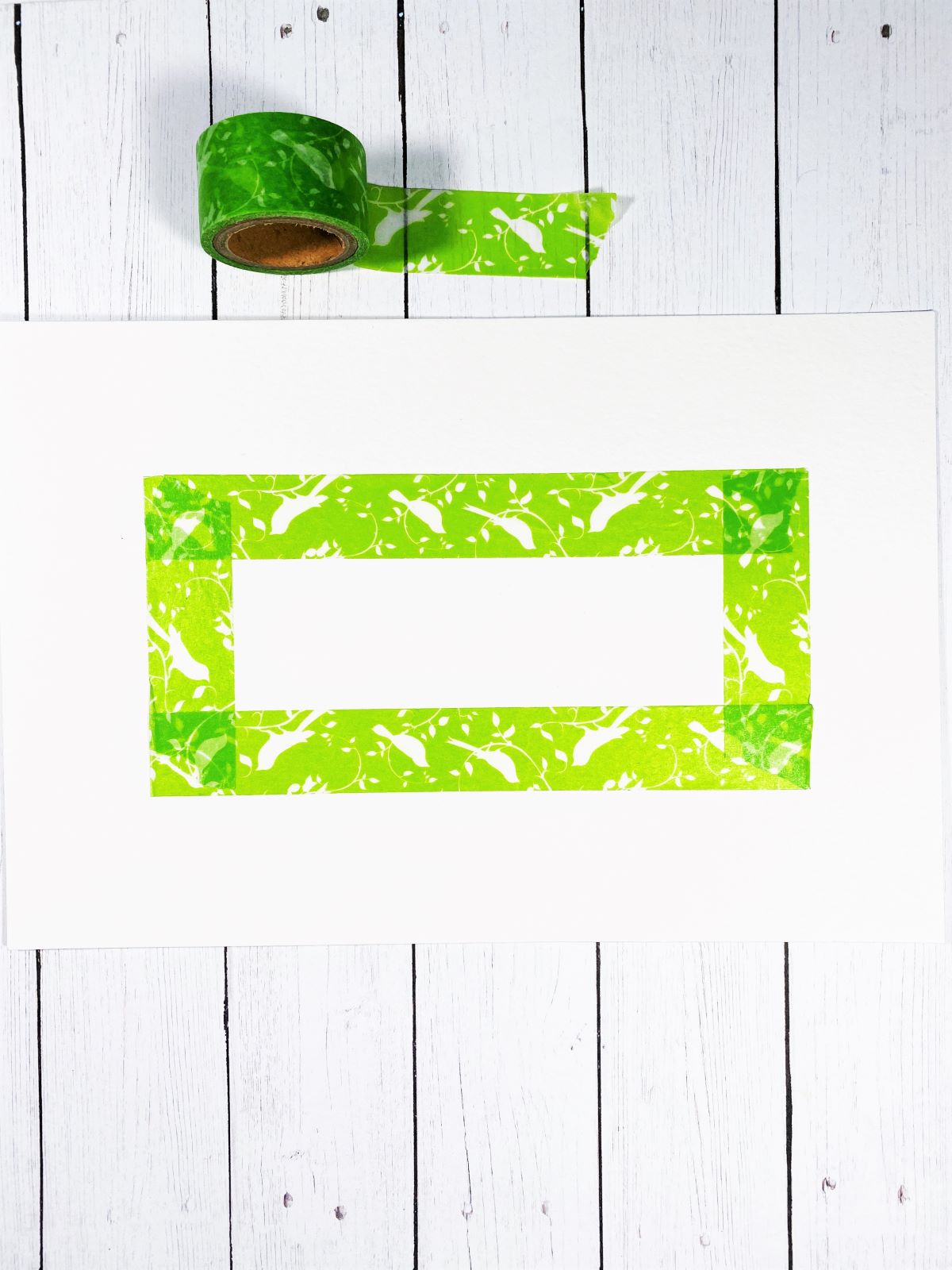 Using the MONO Graph Mechanical Pencil, sketch out different tropical leaves all around the outside border. I like to start with my corners first and draw the biggest leaves. Then, I add other big leaves around the border. To finish it off, sketch out the smaller leaves in between all the larger leaves. Keep sketching all the way around until the whole border is filled in.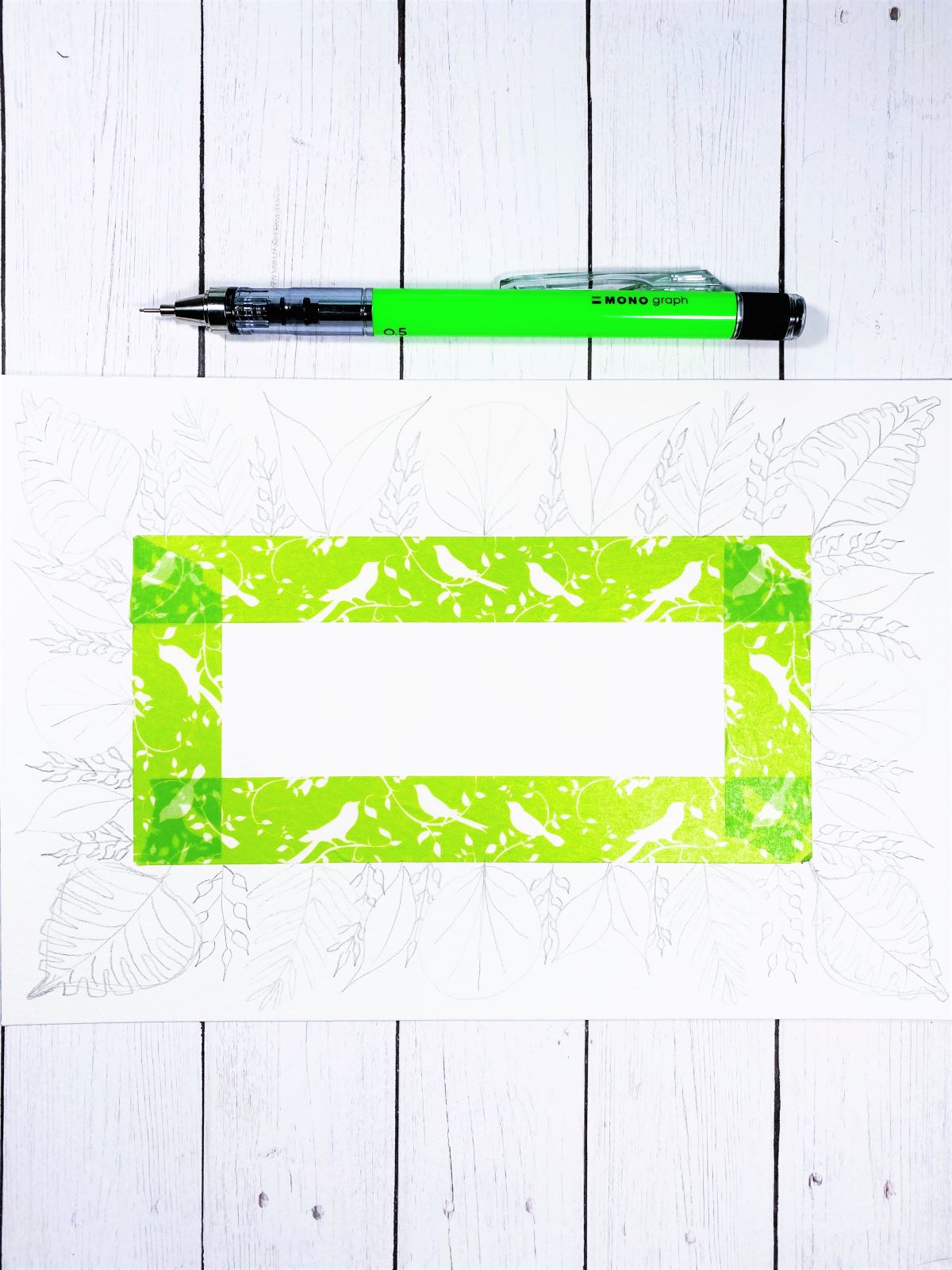 STEP 2 – Add Color & Water
Using Dual Brush Pens 133, 195, 245 and 277, add scribbles of ink to each leaf.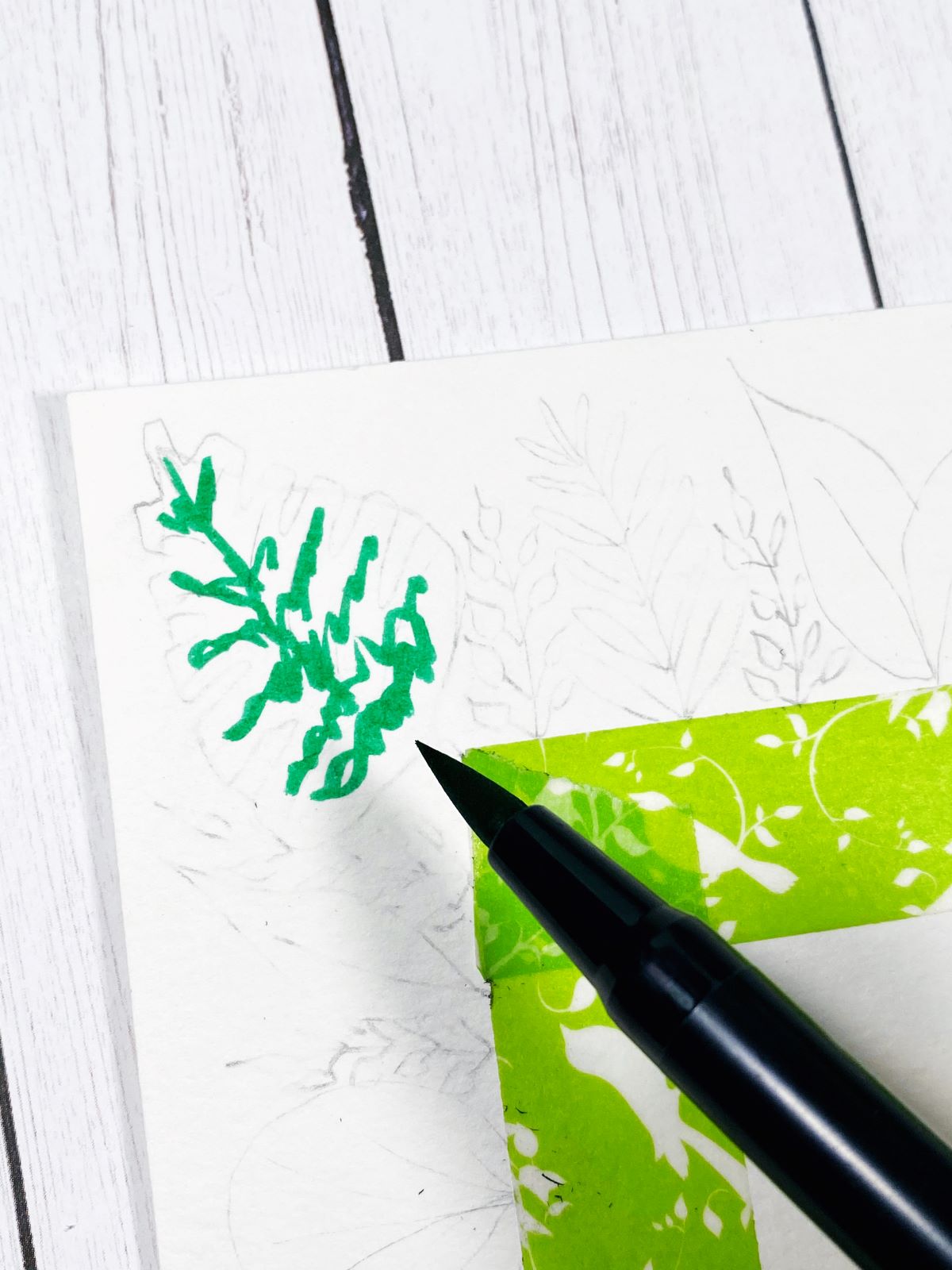 Then use the Small Water Brush to add water and color in your leaves. TIP: Before switching to a different color, scribble the extra ink off your Water Brush onto a scrap piece of paper. This will help keep each color intact.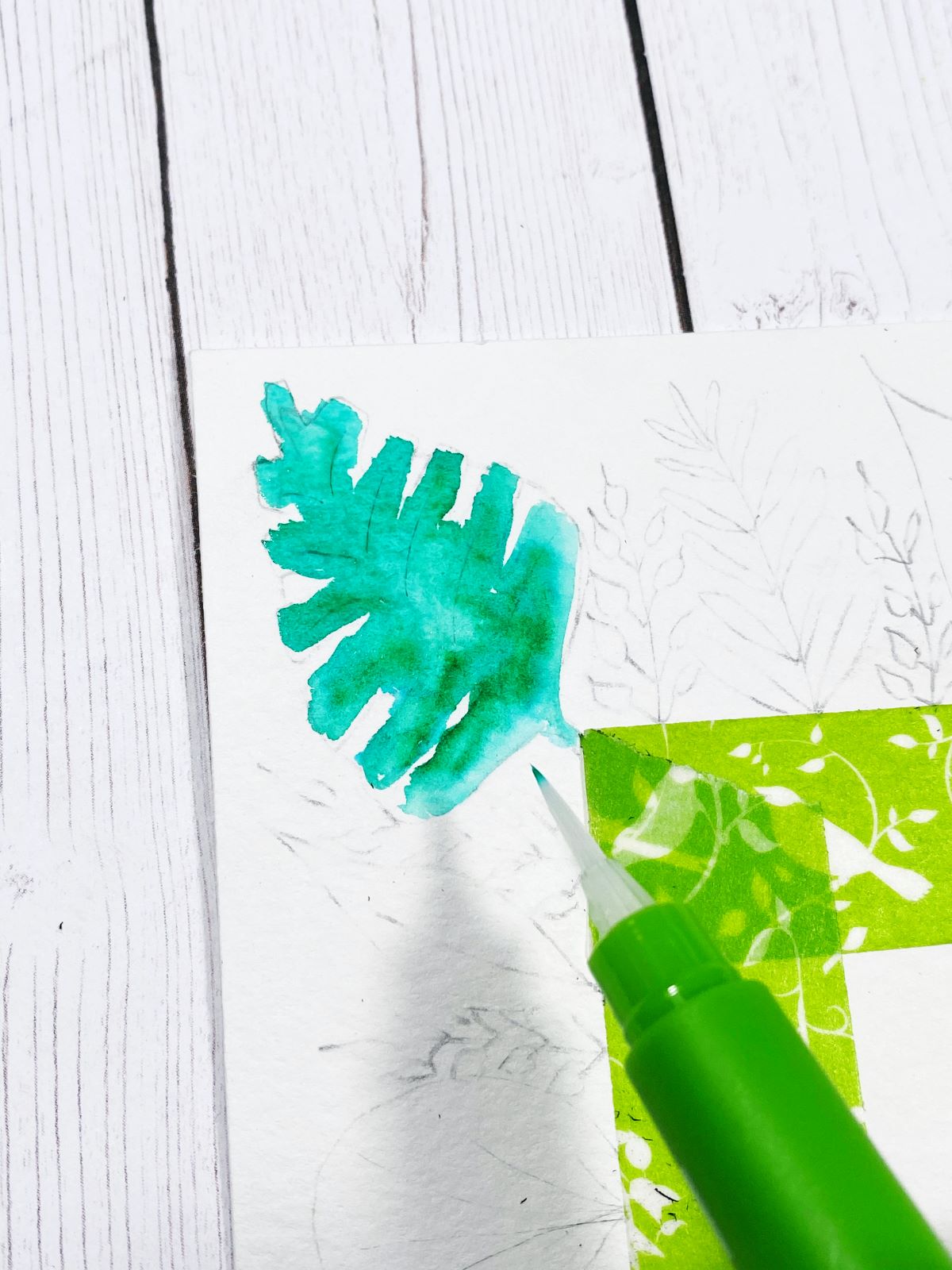 Here's what it looks like once all the watercolor is done…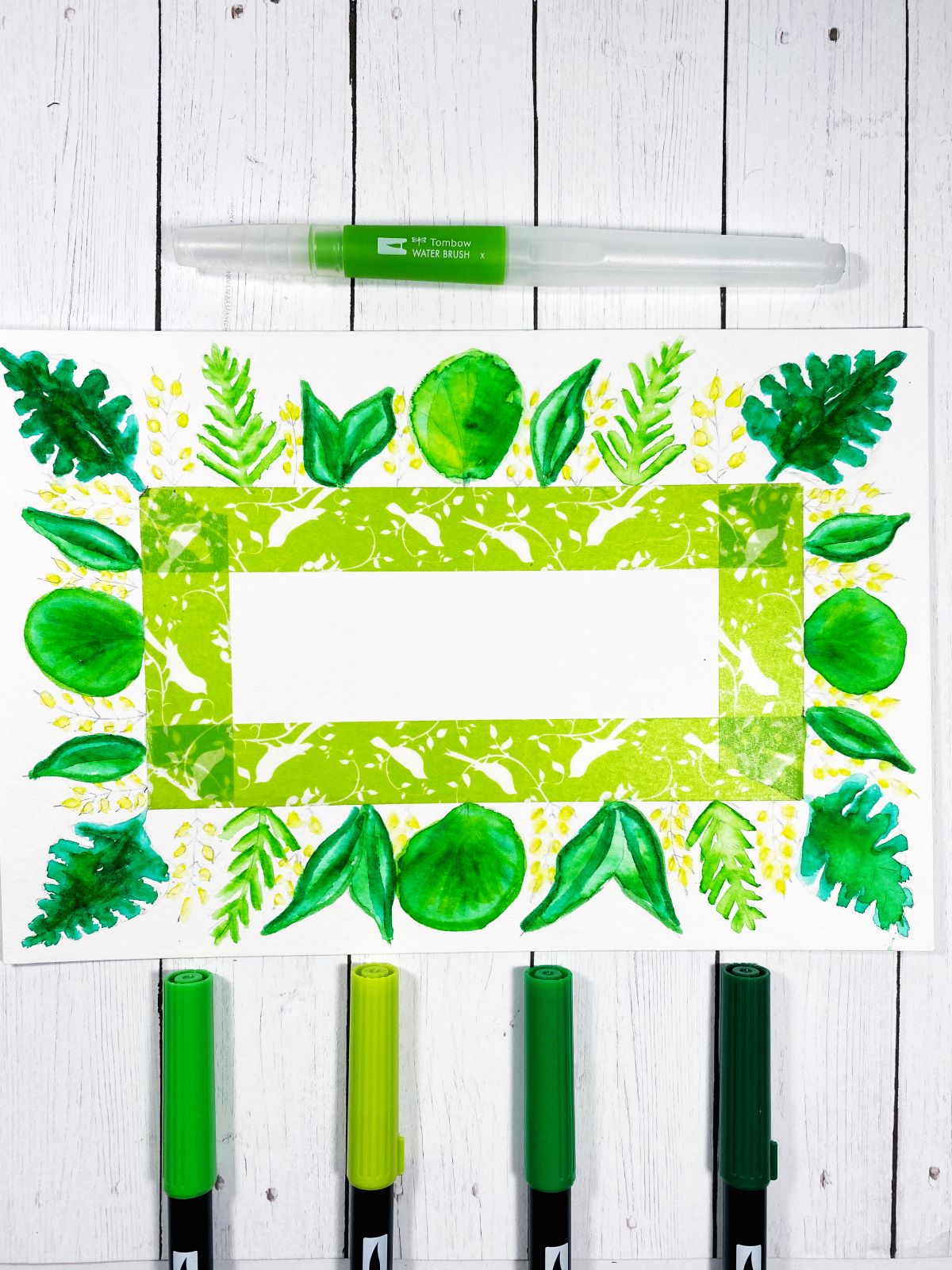 STEP 3 – Add Details
To finish off your invitation, use MONO Drawing Pens 01, 02 and 03 to outline your leaves. Use the black tip of the Twin Tip Fudenosuke Brush Pen to letter out "You're Invited." Then, use the gray tip to add a shadow. Peel off the washi tape. Lastly, add the party details to the backside by writing your date, time and location. Your tropical watercolor invitation is done!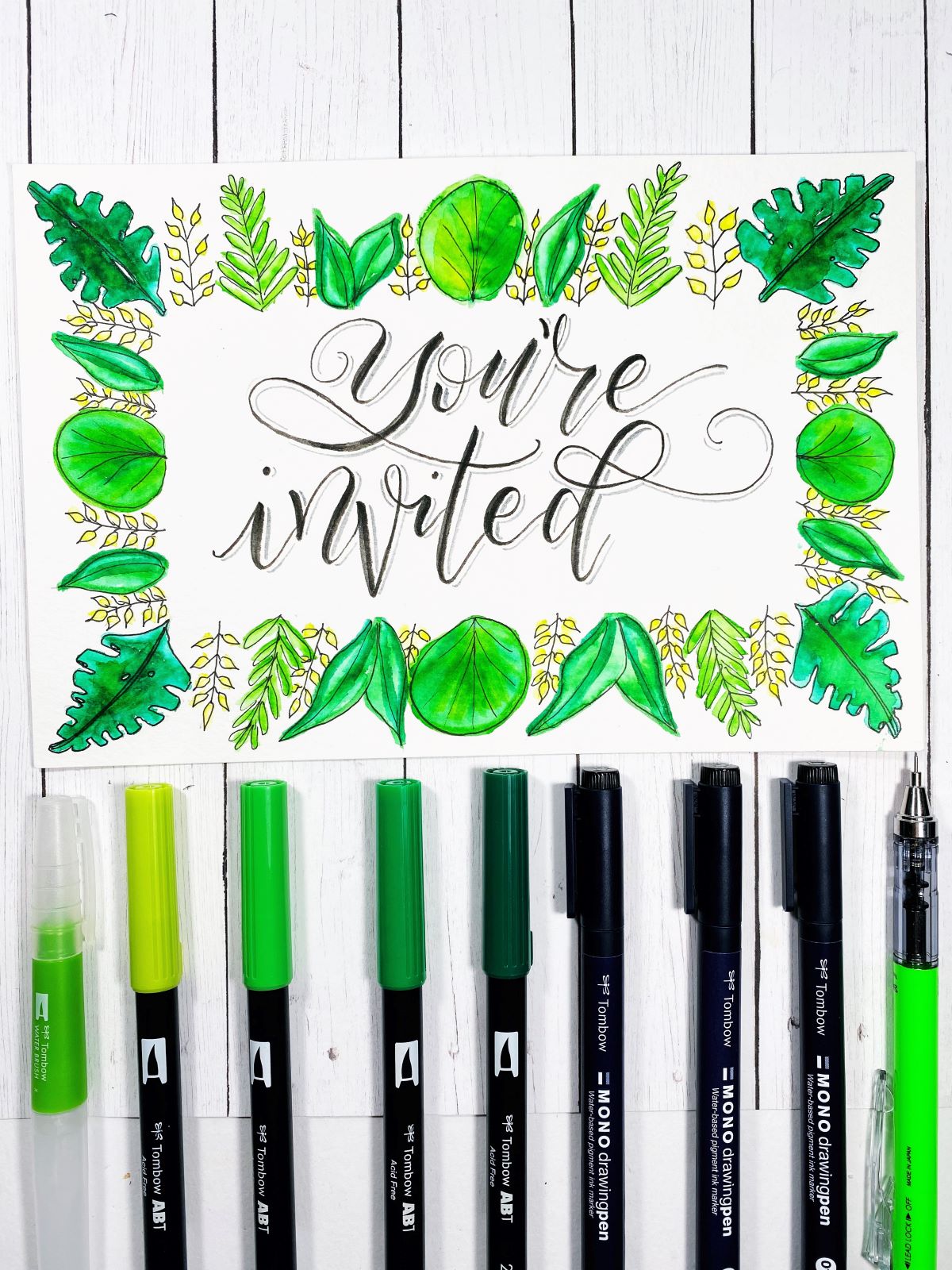 I hope you enjoyed this tropical watercolor tutorial! If you give this project a try, be sure to tag @tombow and @a_heartened_calling so we can see your beautiful work!
For more watercolor inspiration, check out these posts:
Have fun creating and see you next time!
Mandy