Hey Tombow friends, I'm Jennie Garcia! My favorite place to leave goodies, RASKs (Random Acts of Kindness) and good vibes is the library! What better item to leave at the library than bookmarks?! For this #SharingArtMatters project, I'll spread the love with shaker bookmarks!
Supplies:
Page protector
Sequins
Fuse tool or decorative tape
Patterned paper
Embellishments
Ribbon or twine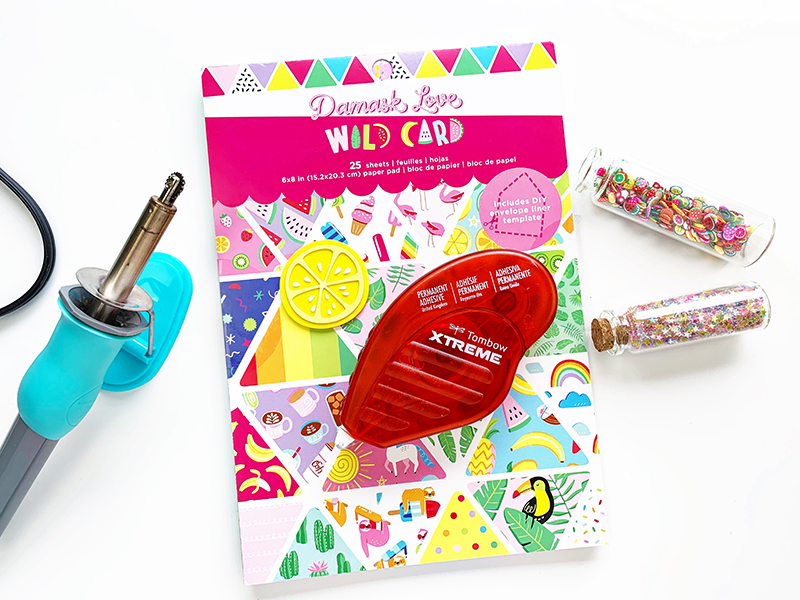 Step 1:
Make a shaker pocket using a page protector, sequins and a fuse tool. Make two lines on each side to make sure nothing slips out. Leave a big space at the top to punch a hole. If you don't have a fuse tool you can also seal the corners using a strong patterned tape. Washi tape might rip easily, so I recommend avoiding it for this purpose.
Step 2:
Cut a piece of patterned paper the width of your bookmark by 3 inches tall. Fold in half. Apply the Tombow Xtreme Adhesive on the paper and carefully place the shaker bookmark on the paper. Make sure you do this carefully because the Tombow Xtreme Adhesive is fives times stronger than other adhesives. This could make it difficult to remove. However, it's perfect for difficult surfaces like the page protectors and other plastics.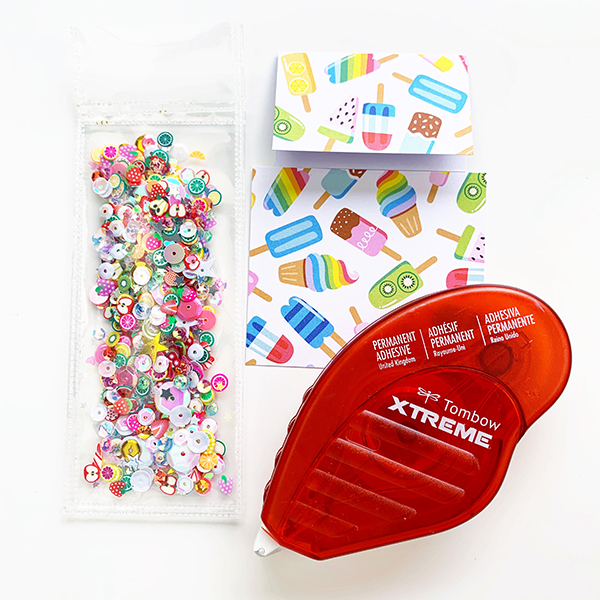 Step 3:
Add stickers and embellishments to decorate the top of the bookmarks. I used the Tombow Xtreme Adhesive to glue the rubber fruit and the wood ice cream. If you need more help picking adhesives check out this Adhesives 101 Post.
Step 4:
Punch a hole at the top of the patterned paper and add ribbon or twine.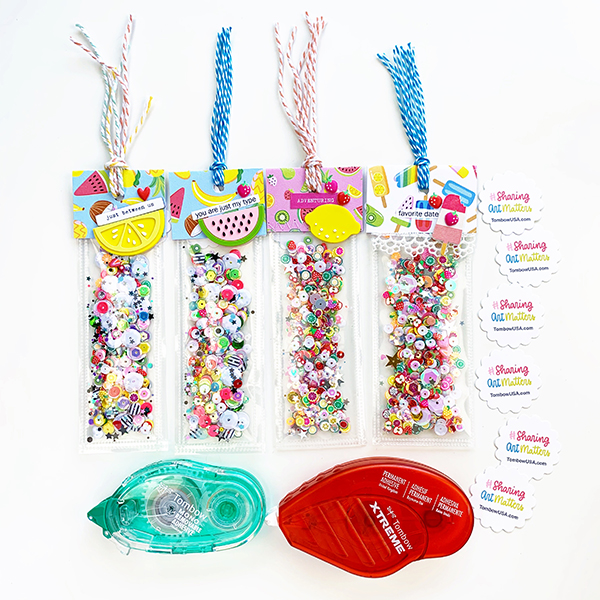 Step 5:
Print the Sharing Art Matters Sticker Templates. You can print the label sticker template or pick the one without lines and use a paper punch to cut it out. Use the Tombow MONO Adhesive Removable to put the label on the back of the shaker bookmarks.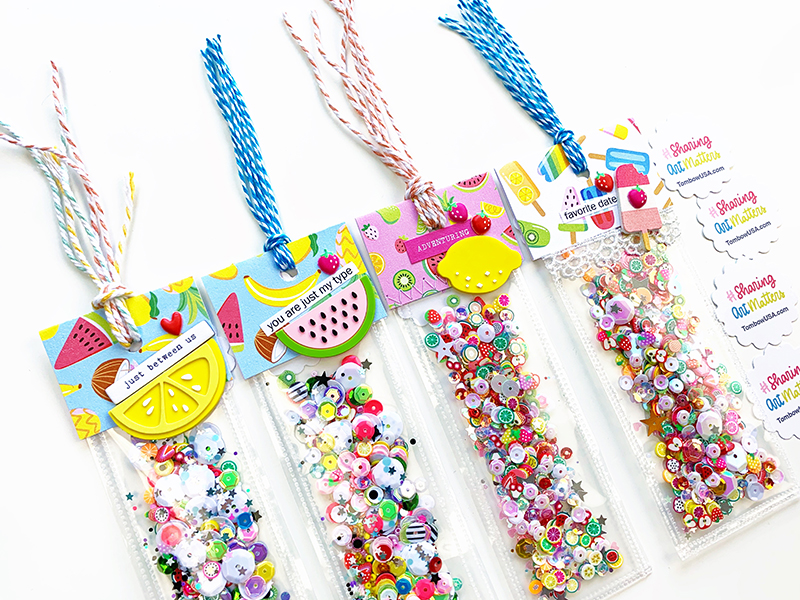 Watch my first #SharingArtMatters project!
I hope you enjoyed this post! Make sure you share your art! Take care!