Hello Everyone! This is Jennie and this week we have something very special planned for you! This is an Adhesives 101 lesson for embellishments! I'll be using my favorite embellishment company, Freckled Fawn to demonstrate which Tombow adhesive you should use with different embellishments.  If you are an Oh Deer Me Kit Subscriber this will be a very helpful lesson for you! I've been a subscriber for 2 years so I know which adhesives are the best for your favorites from each month!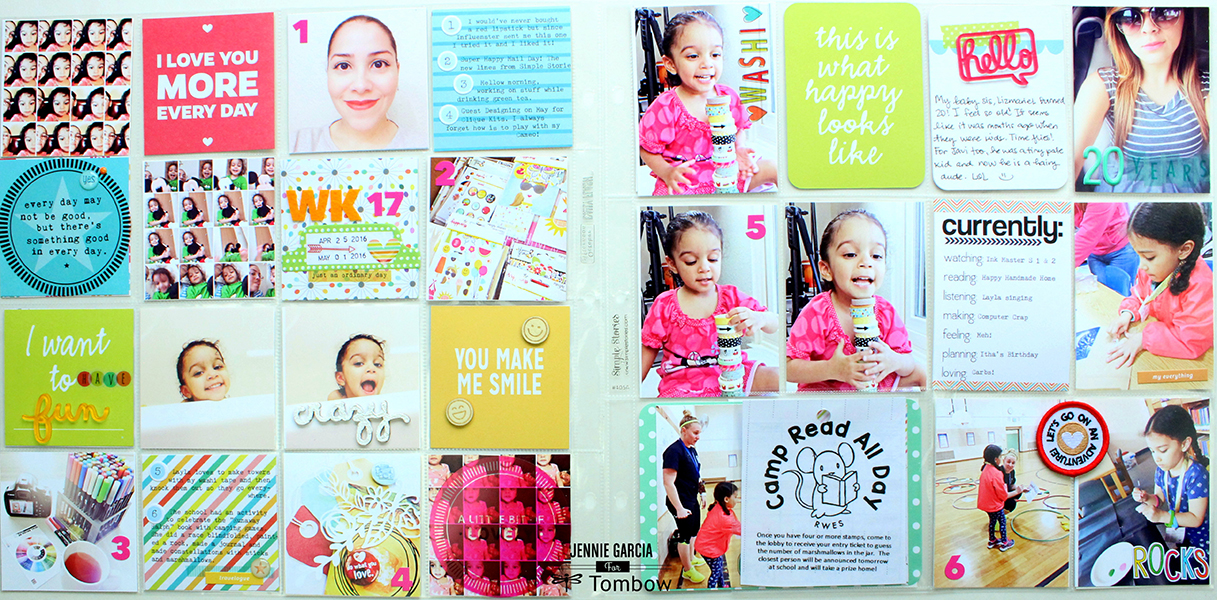 My favorite adhesive to use right now is the NEW Tombow MONO Adhesive+ Permanent. I use it mostly for paper but I also like to use it on wood veneers.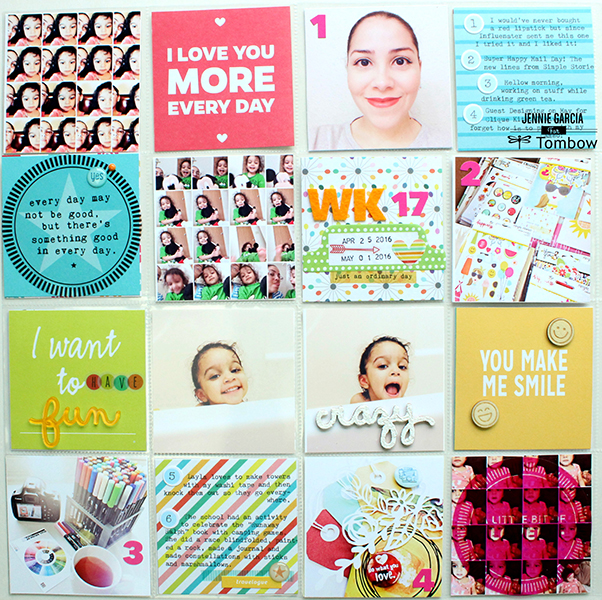 I am a super lazy crafter so I use the Tombow Xtreme Permanent Adhesive on almost everything. It's really strong and versatile. Once you get used to the capital L motion it's a dream!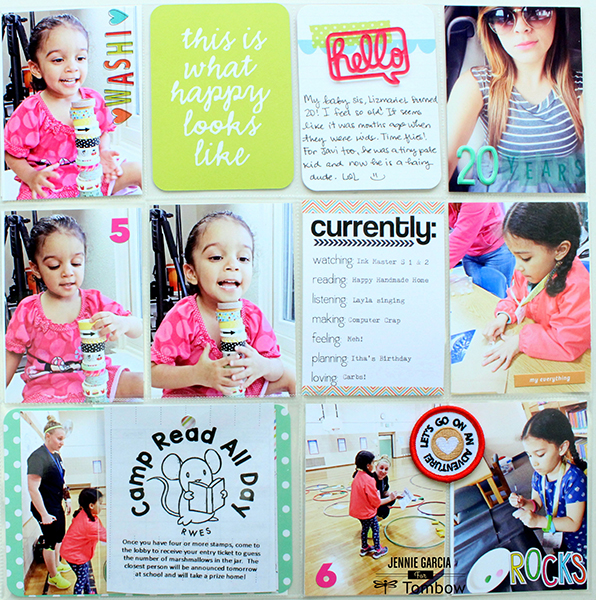 To glue acetate embellishments I love to use the Tombow Xtreme Permanent Adhesive, it's clear so it won't show as long as the paper underneath doesn't have texture. For felt embellishments, like the alphas I used in my title card, I use the Tombow MONO Aqua Liquid Glue.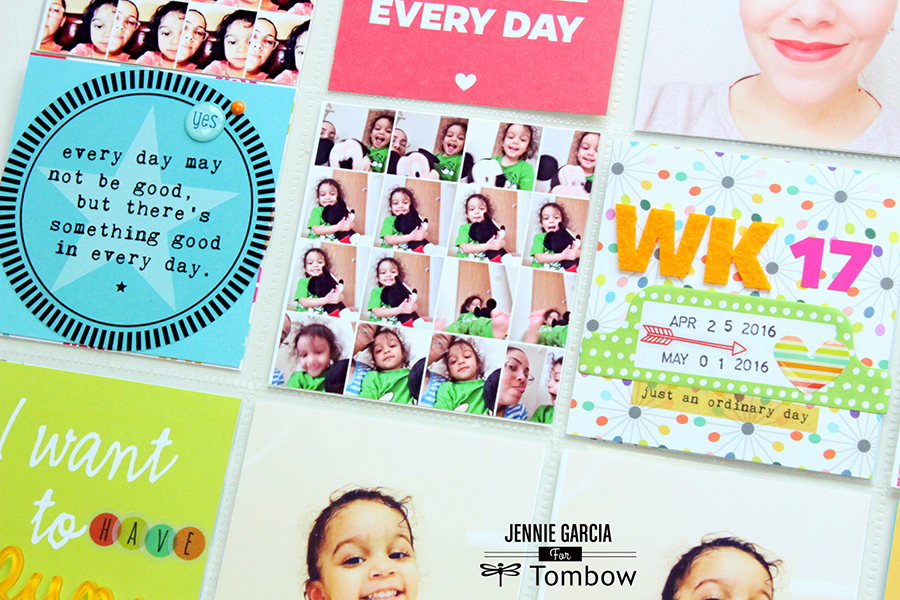 For wood veneers I use the Tombow Xtreme Adhesive. You can also use the Tombow MONO Multi Liquid Glue to glue wood veneers but can transform them by applying the MONO Multi on top of them and using embossing powder or foils! Here I used a white embossing powder that makes it seem bubbly, perfect for a bath photo! If you want to create a smooth surface use a brush.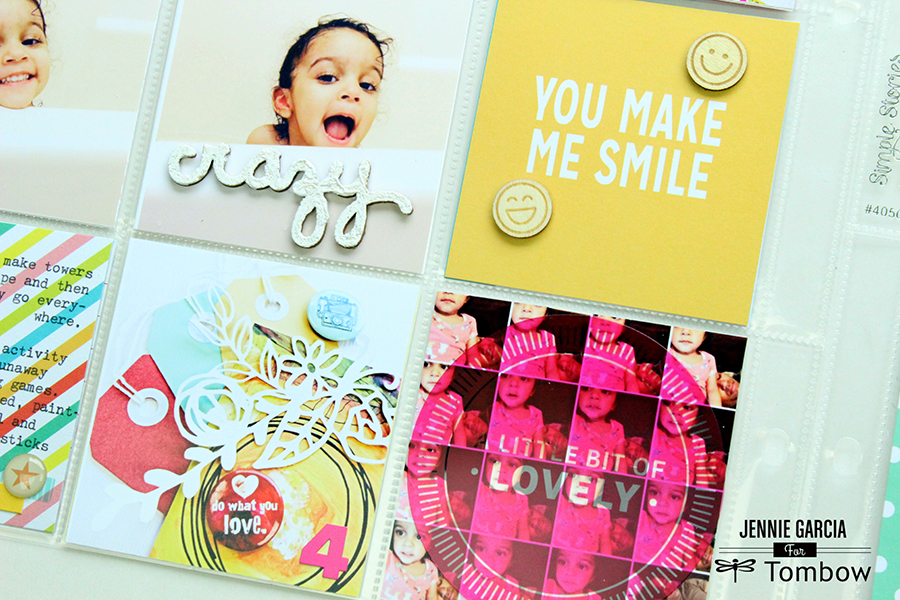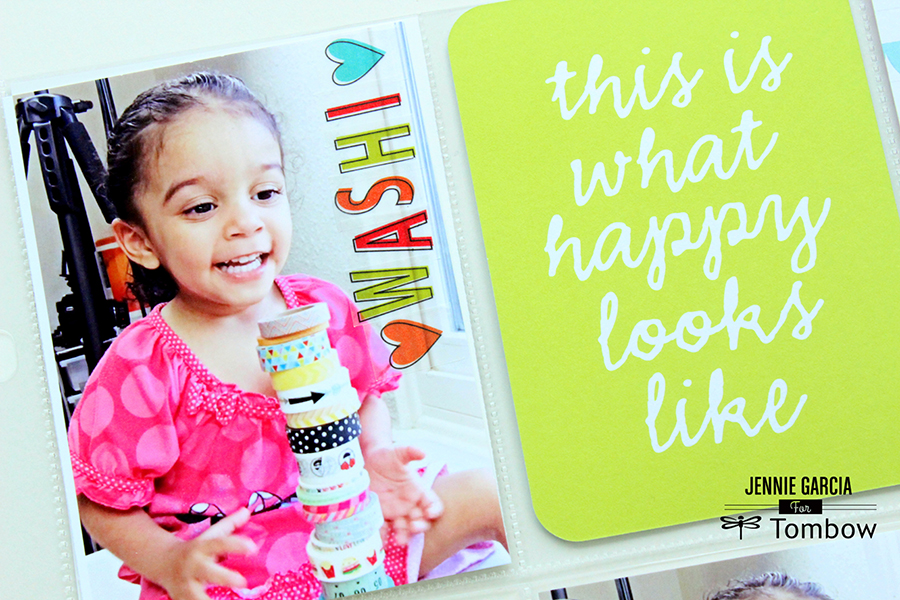 I trimmed down a journaling card so I could glue it in this 4×6 card using the MONO Adhesive + Permanent. My daughter used a Tombow Mechanical Pencil, she loves them! Keep the mistakes, they are adorable! 😉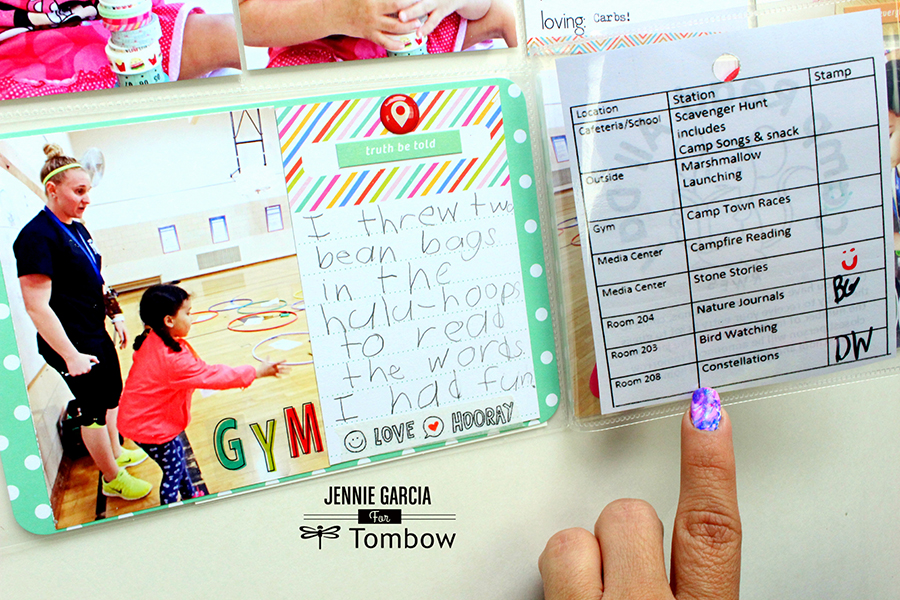 If you want to see a process video of this project life spread make sure you check out the Adhesives 101 Lesson and at the end you will find the video!