Hi friends, Adrienne from @studio80design here to share a tutorial on how to create a spring-themed watercolor illustration! Spring is here and I. am. so. excited! Spring is my favorite season with all the beautiful green and pastel colors coming back to nature! You can use this tutorial simply for an illustration or for a cover page in your journal! Let's get started!
Materials you'll need:
Mixed media notebook
Ruler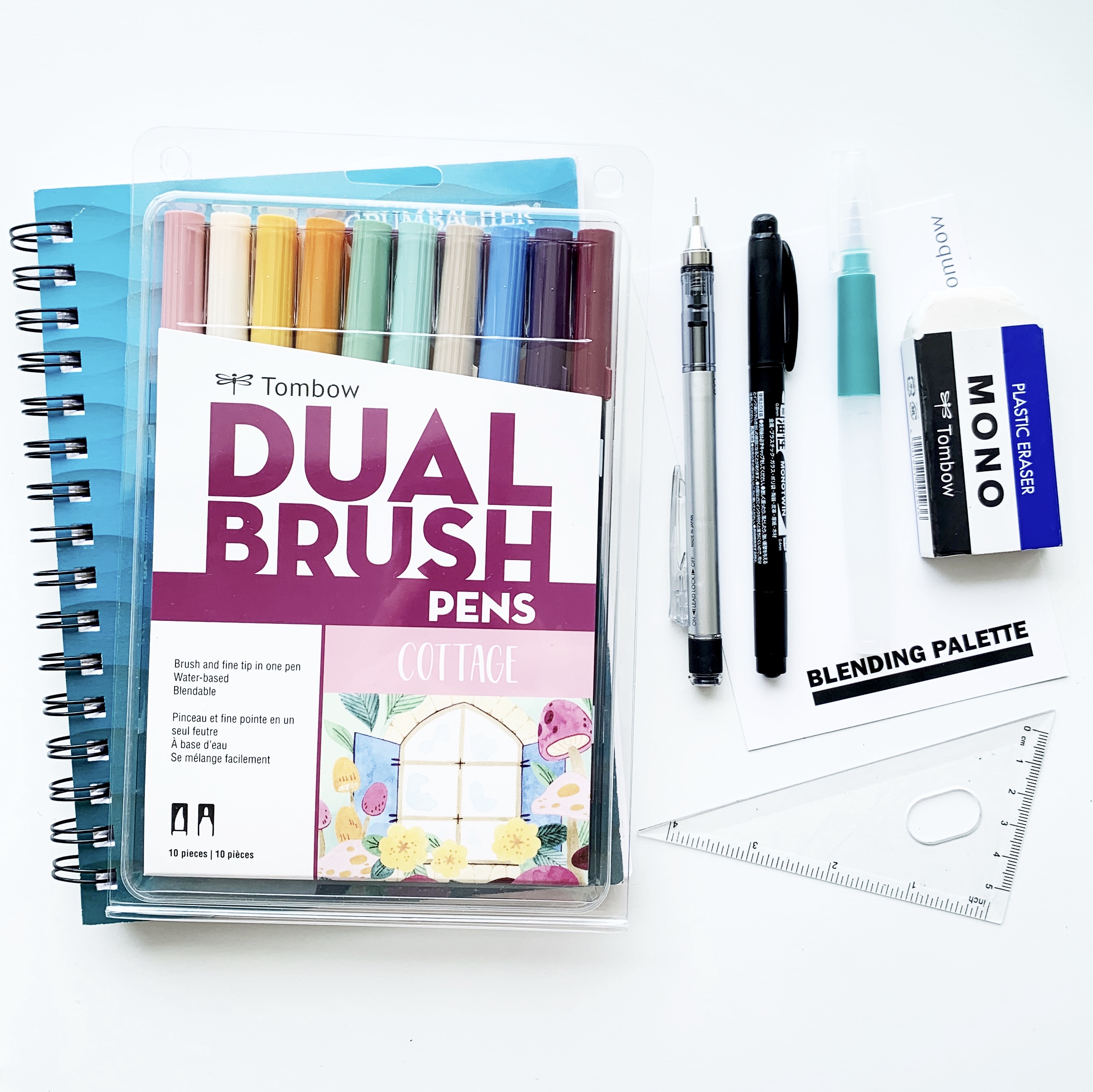 Step 1: Sketch
Start out by drawing two horizontal lines using the MONO Graph Mechanical Pencil and ruler. Write "hello spring" in capital letters on your page and then form serif capital letters to all of the letters.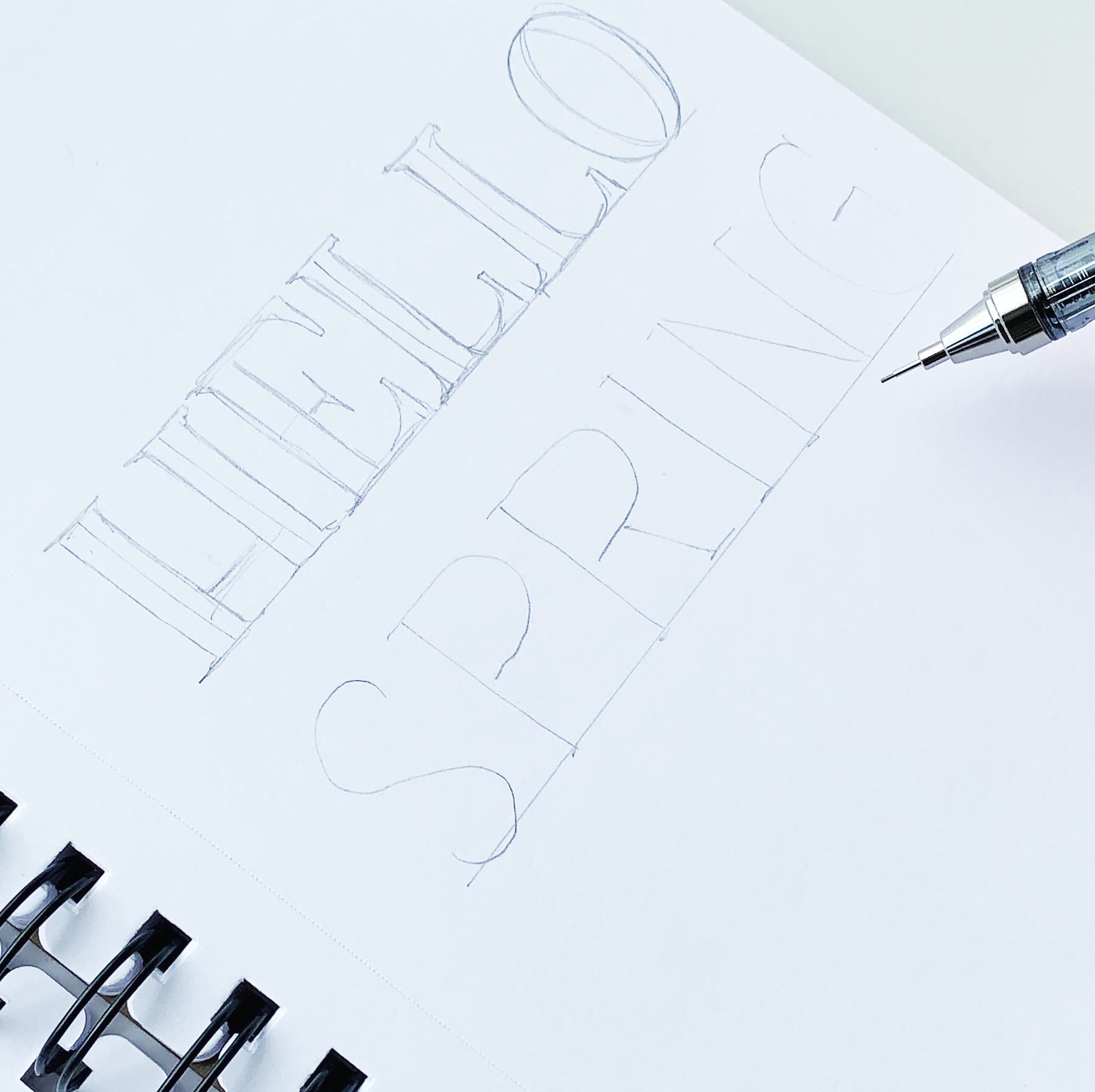 Step 2: Ink It In
Outline and fill in the letters using the MONO Twin Permanent Marker. Using a permanent marker will help us later when we add watercolor on top!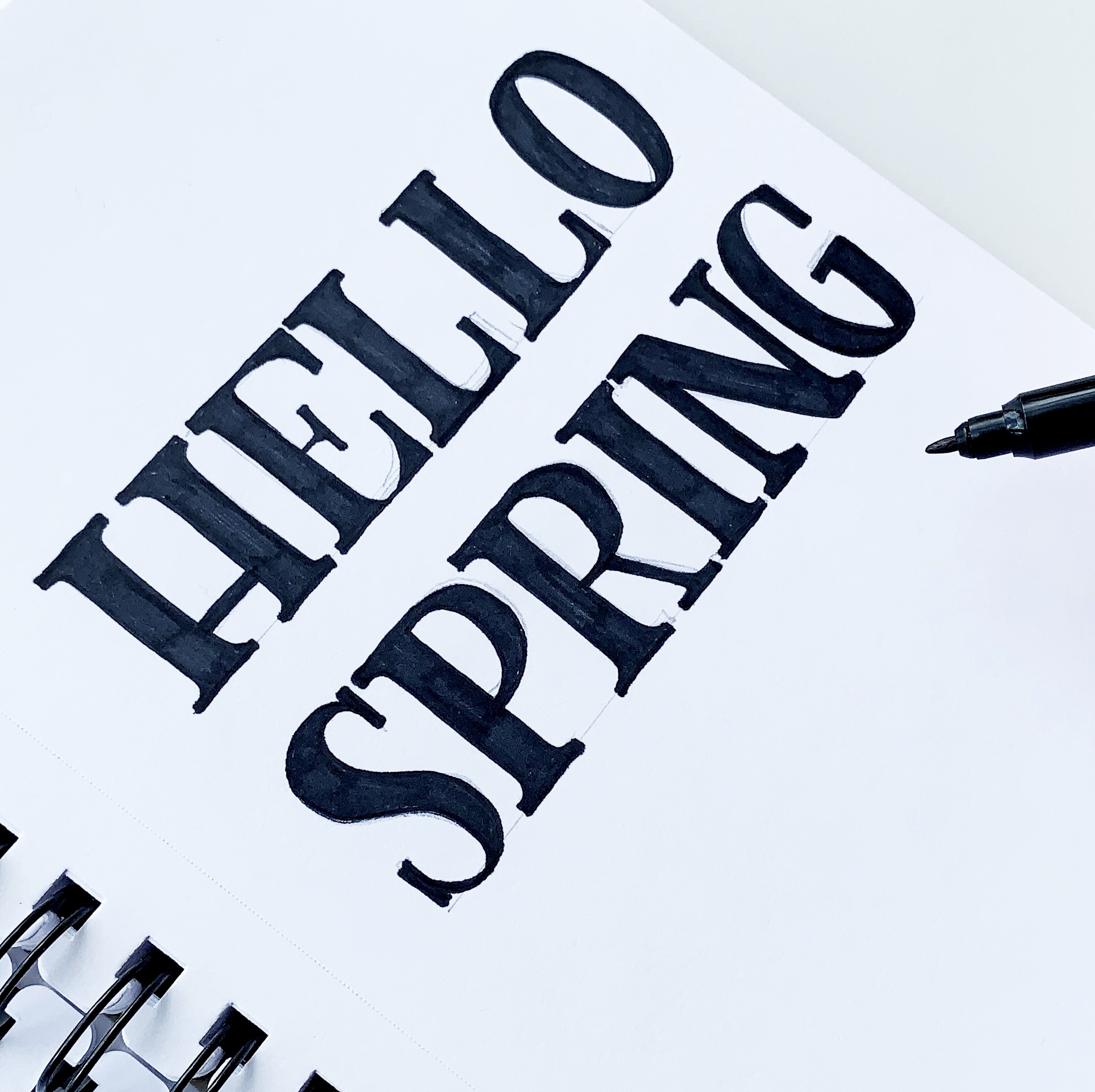 Step 3: Draw Florals
Draw florals around the letters with the MONO Twin Permanent Marker. Include different flowers, leaves and fillers for variety! Erase any extra pencil marks with the MONO Eraser. This is my favorite eraser because it will erase pencil markers layered with marker! Can't ask for more than that!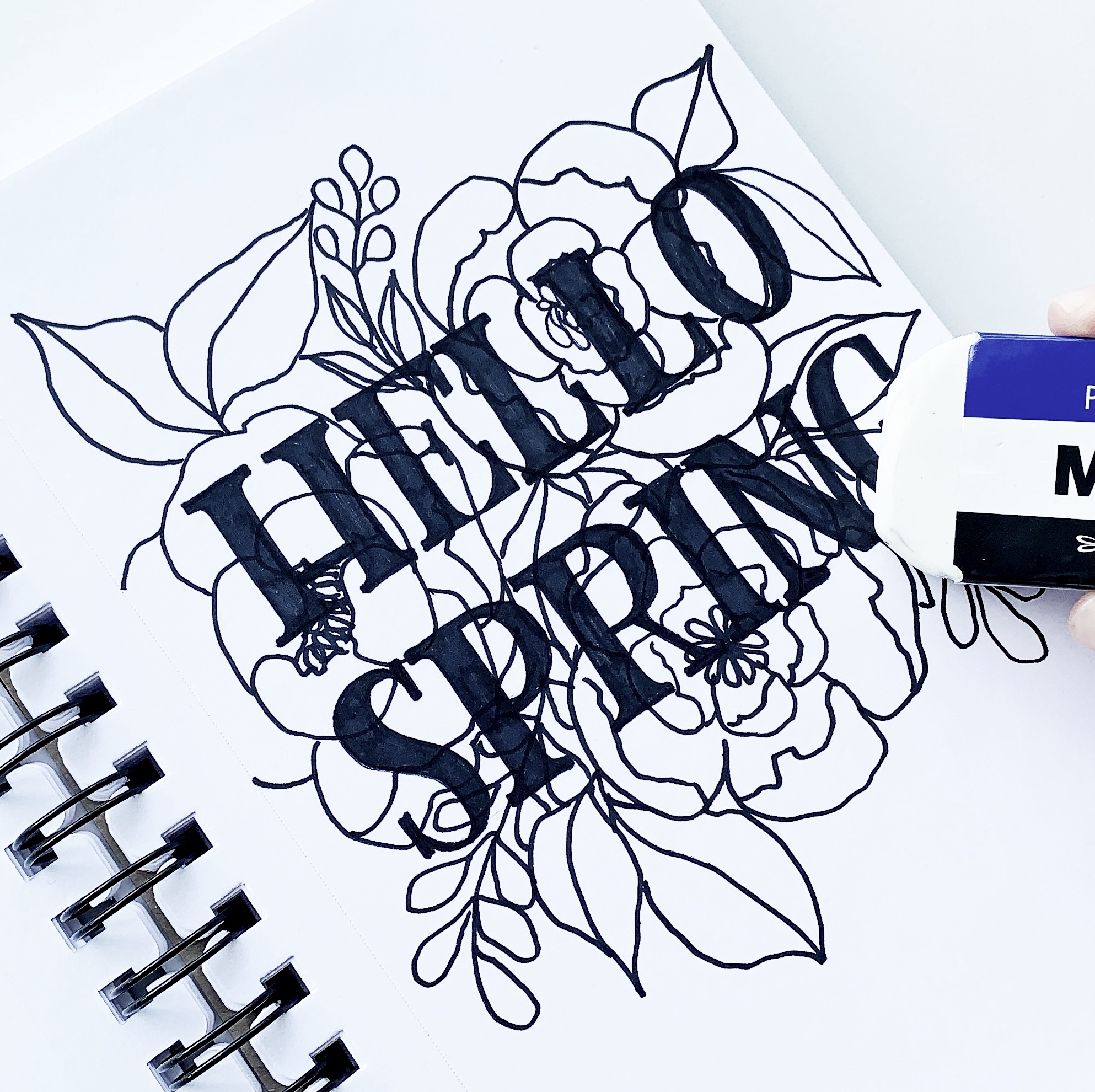 Step 4: Add Watercolor
The Dual Brush Pen Cottage 10-Pack has some beautiful pastel colors inside! I picked the pinks, purples, greens and yellows to add color to these flowers. Scribble the markers onto a Blending Palette and then use a Medium Water Brush to add a few drops of water. Mix it in and you're ready to begin watercoloring. It's seriously SO easy. Clear the Water Brush using a paper towel in between using each color!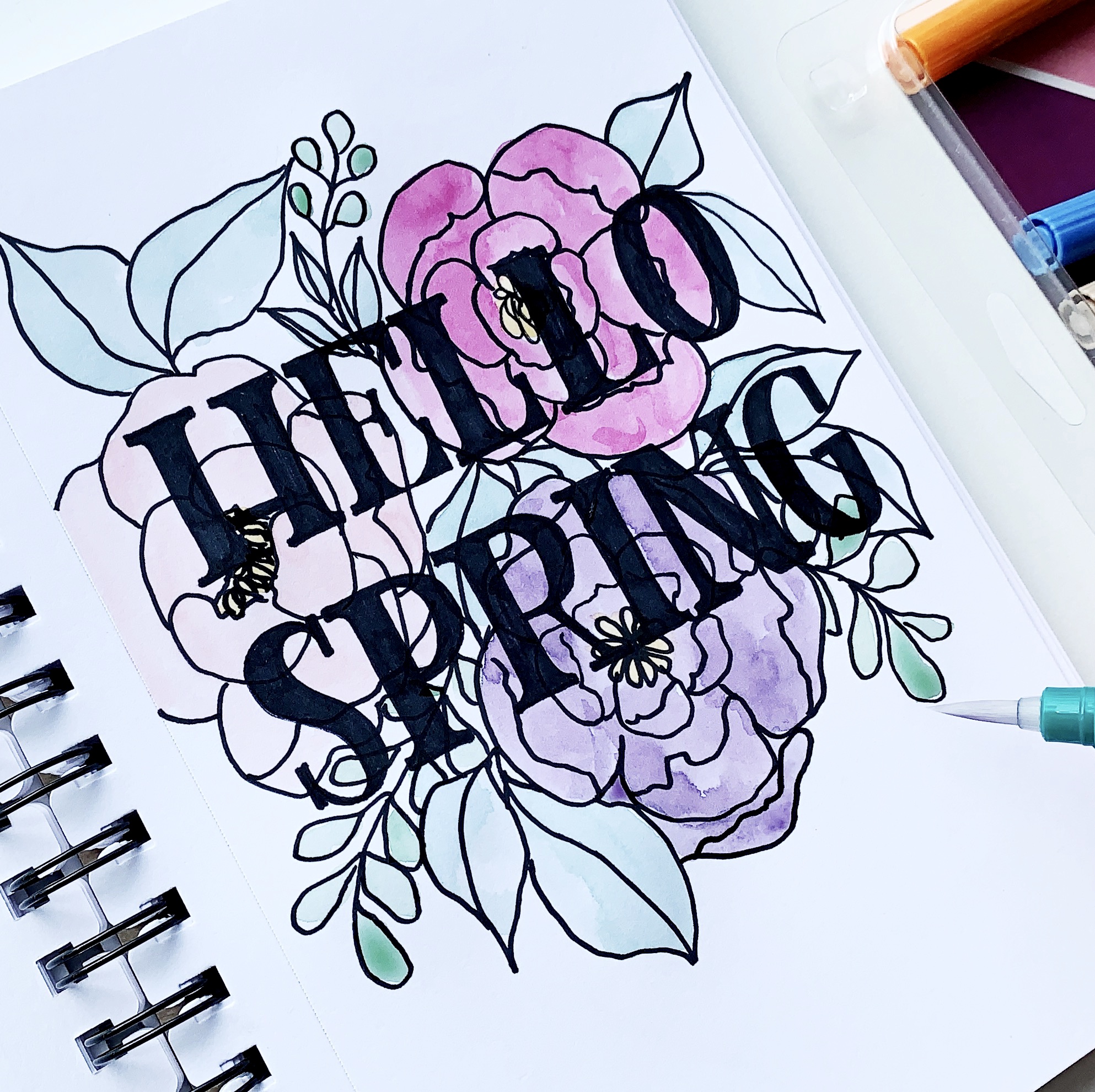 Step 5: Add Details
The last step is to add lines and details to the flowers and leaves by using the brush pen tip of the Dual Brush Pens. By adding extra detail lines to the flowers and leaves, it brings more dimension to the flowers and helps them look more real!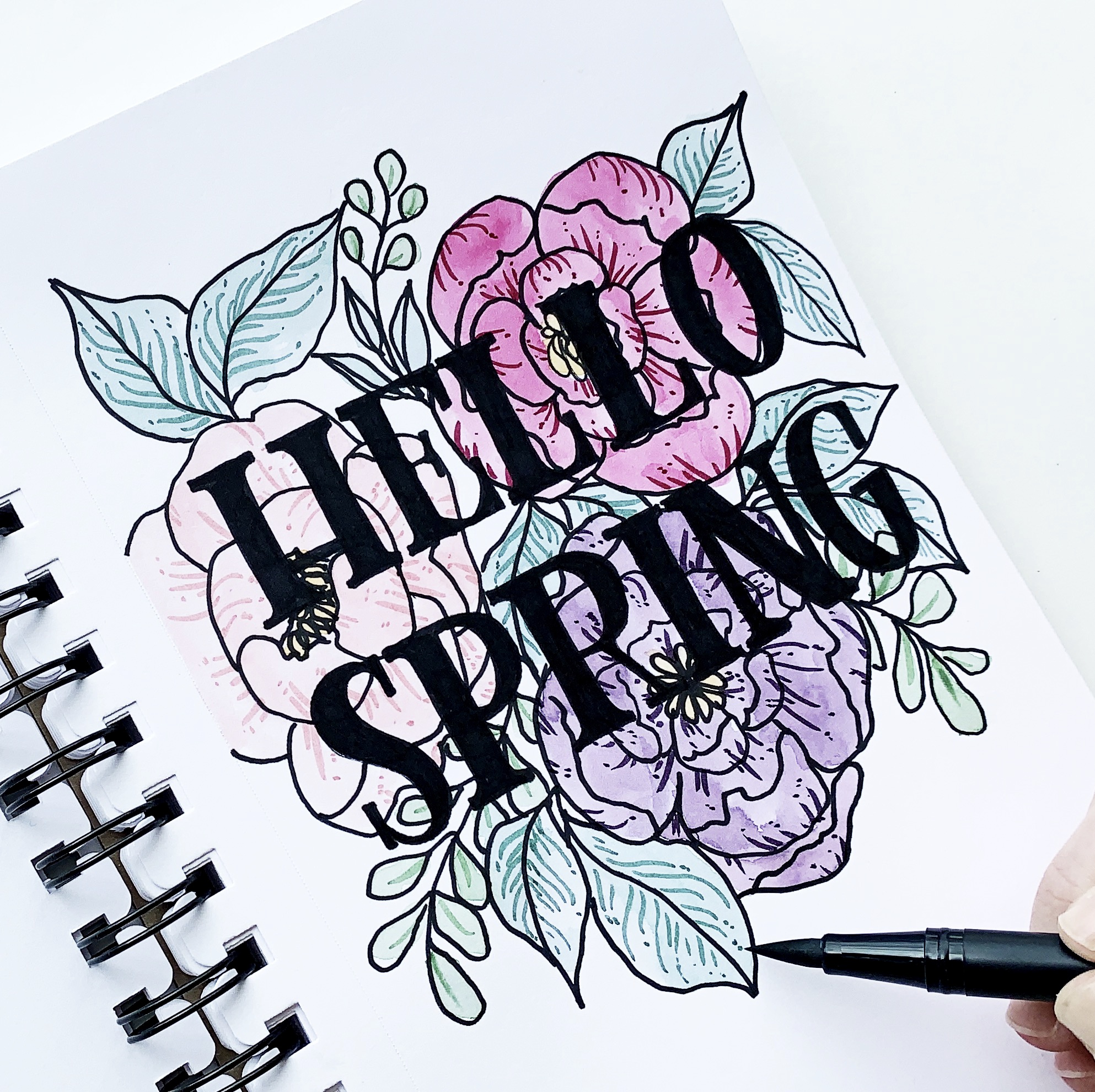 And you're done! Thank you so much for visiting! I hope you found this tutorial helpful! For more inspiration like this, make sure to follow @studio80design!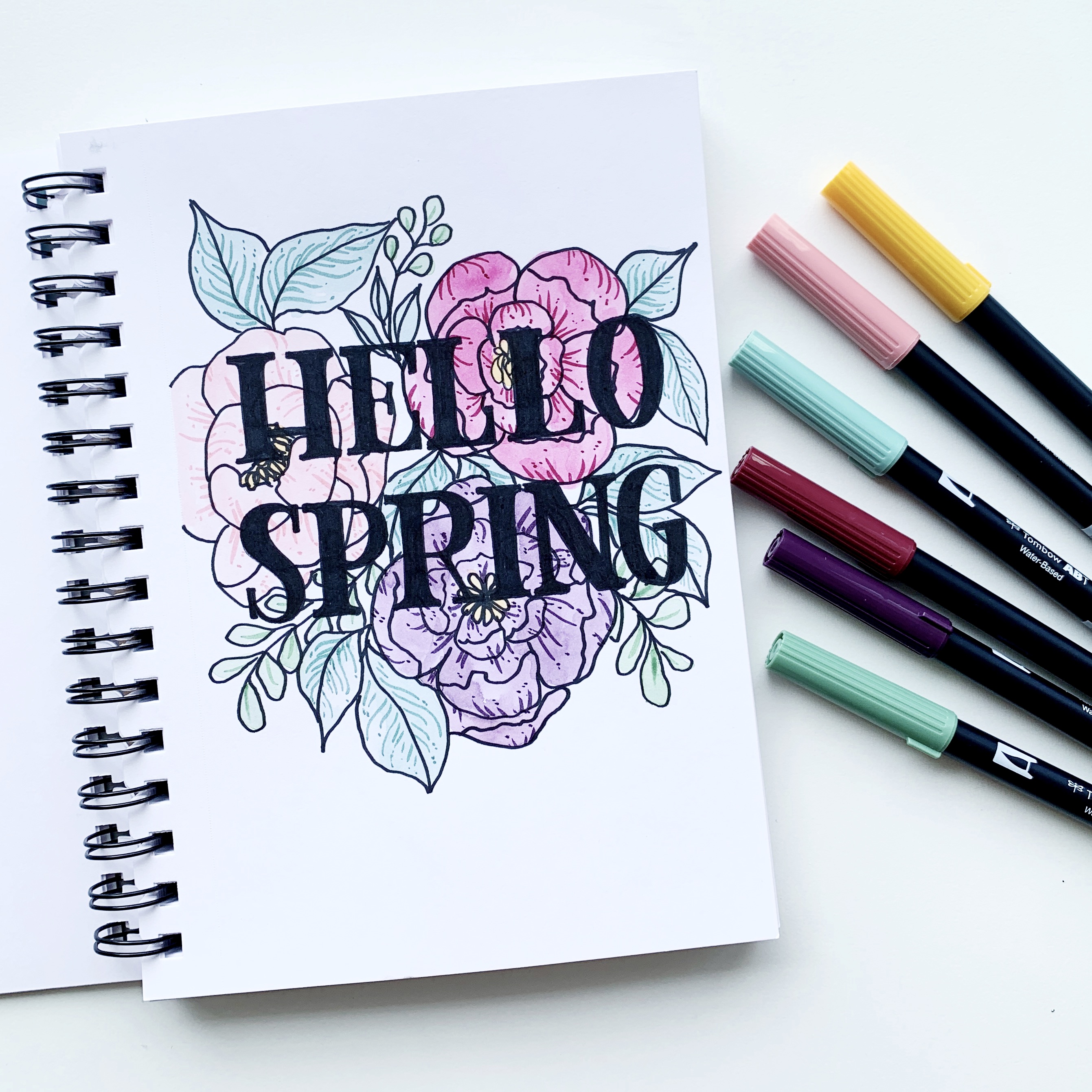 For more watercolor ideas, check out these posts: