Hello friends, Adrienne from @studio80design here to show you how you can decorate a fabric banner with Tombow ABT PRO Alcohol-Based Markers! Did you know the ABT PRO Markers can be used on a variety of materials, including fabric? The permanent and fast-drying alcohol ink can be used in many versatile ways! I had a blank white fabric banner that needed something added to it, so I decided to use my ABT PRO Markers to draw a floral wreath on it. Let's get started!
Materials you'll need: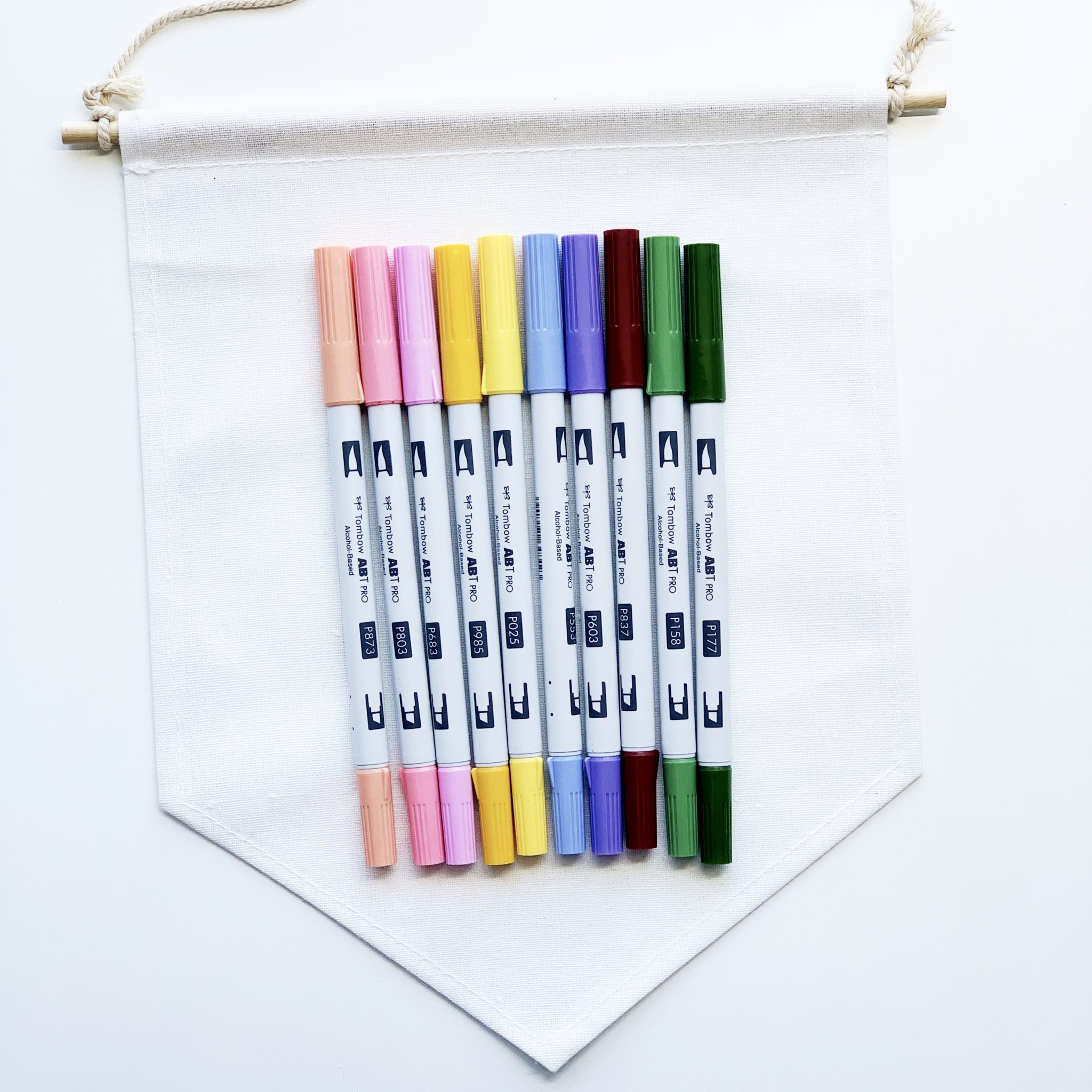 Step 1
The first step is to draw a large circle on your blank sheet of paper. This will be a guide for the floral wreath, so make sure it covers a large part of the paper! When you put it behind the fabric banner, you'll be able to see the circle and use it as a guide to drawing the wreath!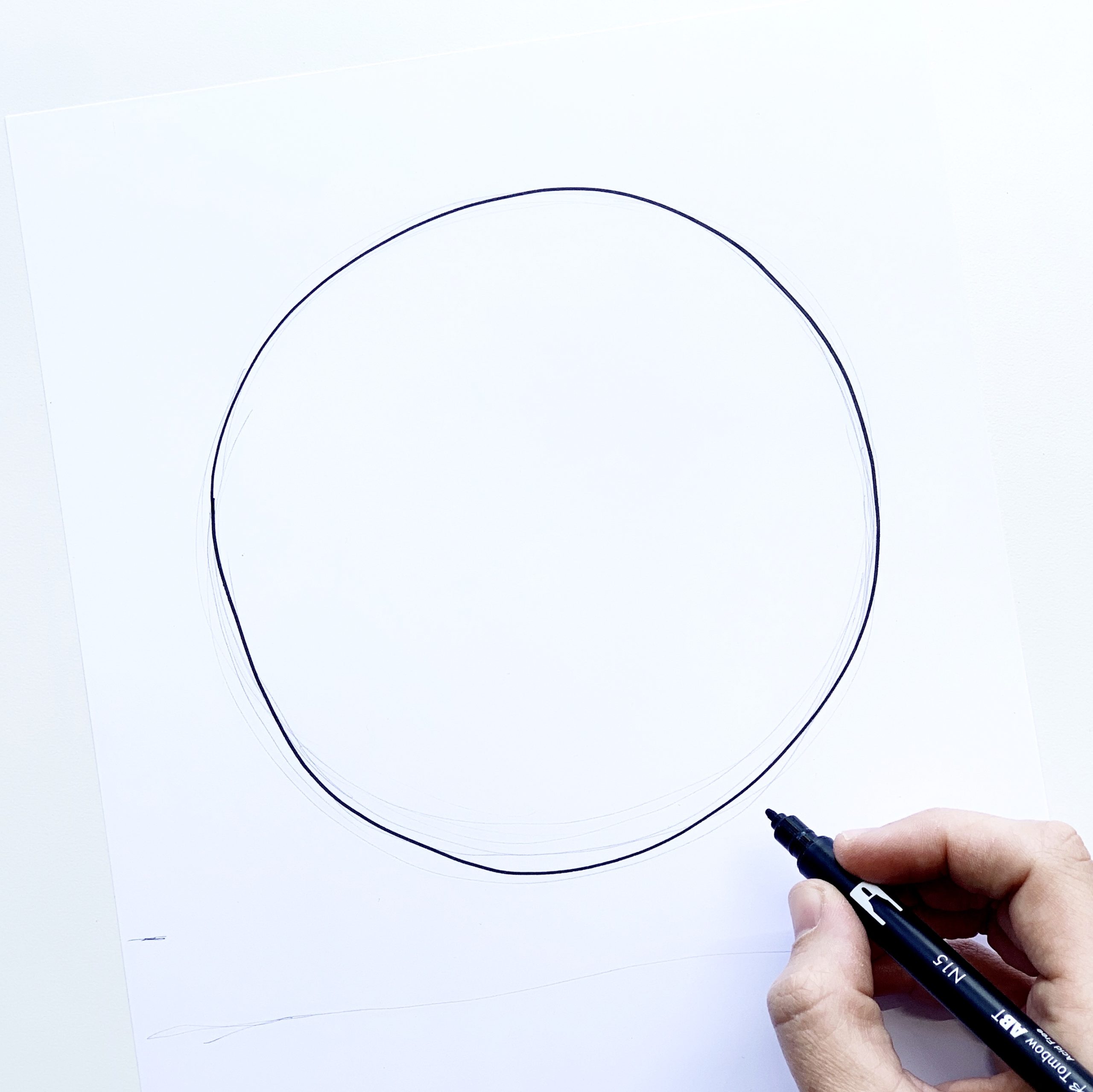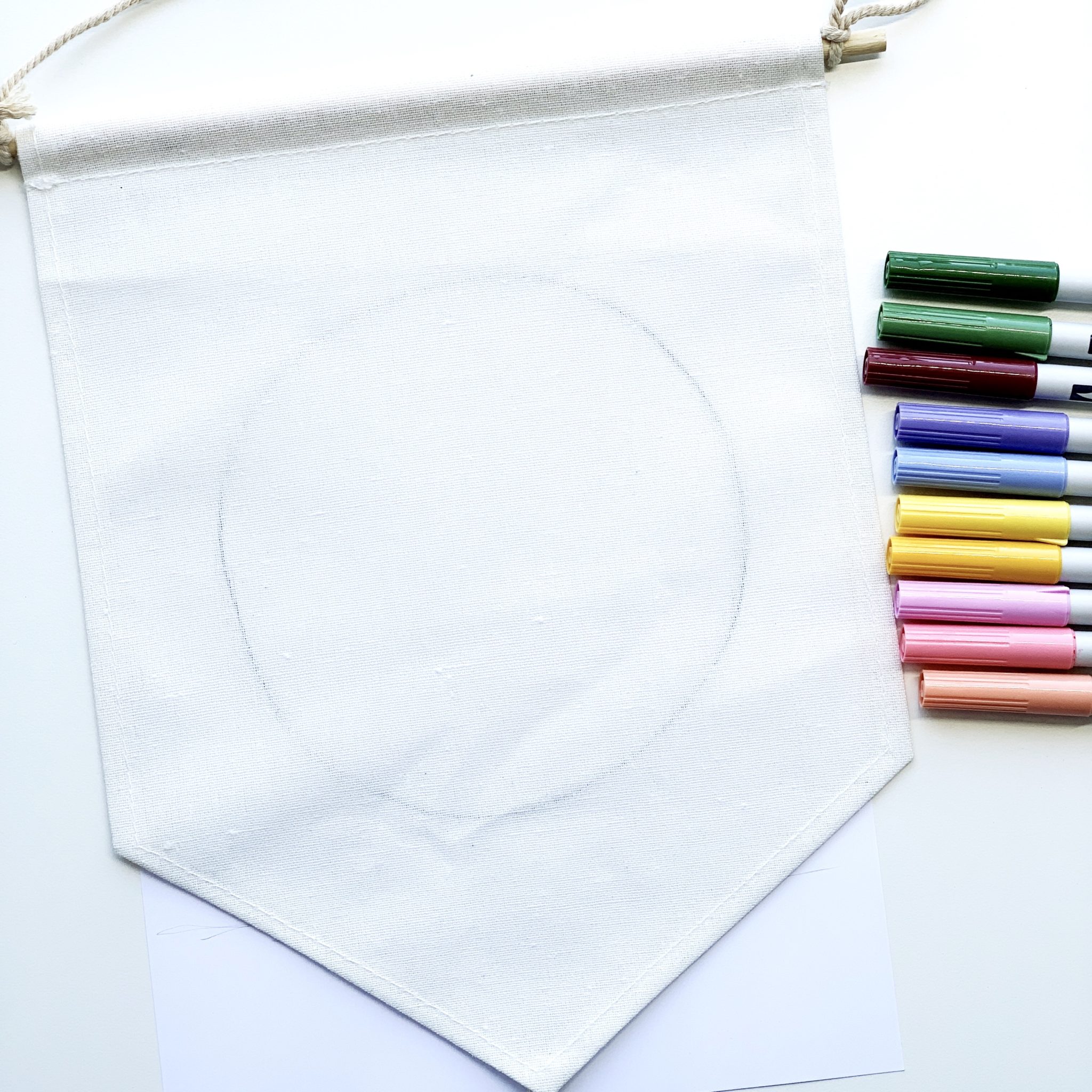 Step 2
Next, take your first color of ABT PRO Alcohol-Based Markers and draw just the flowers around the circle. Space them out so they go all around the circle evenly.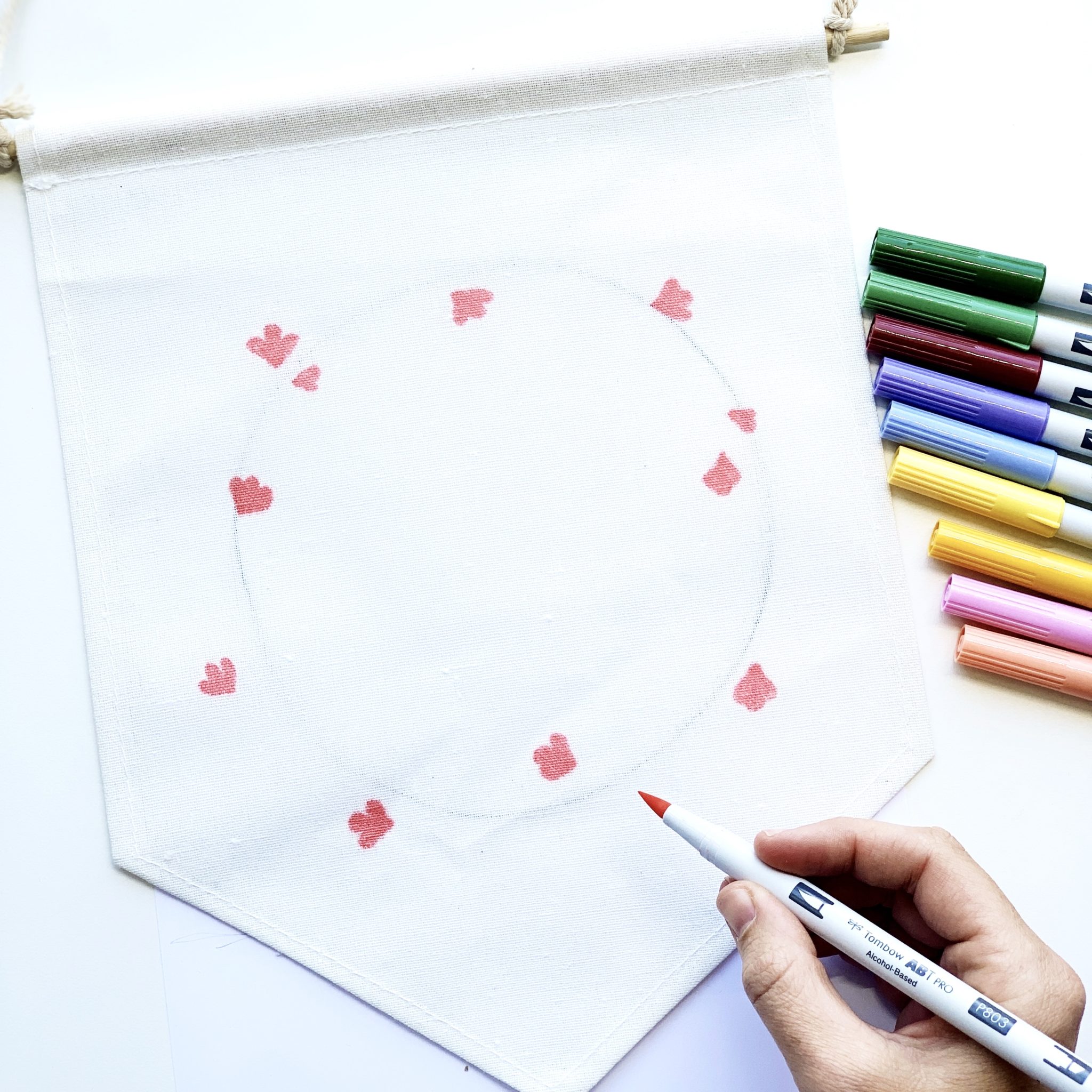 Step 3
Continue to draw different flowers around the circle. Change it up and draw multiple flowers for a variety until your circle is full!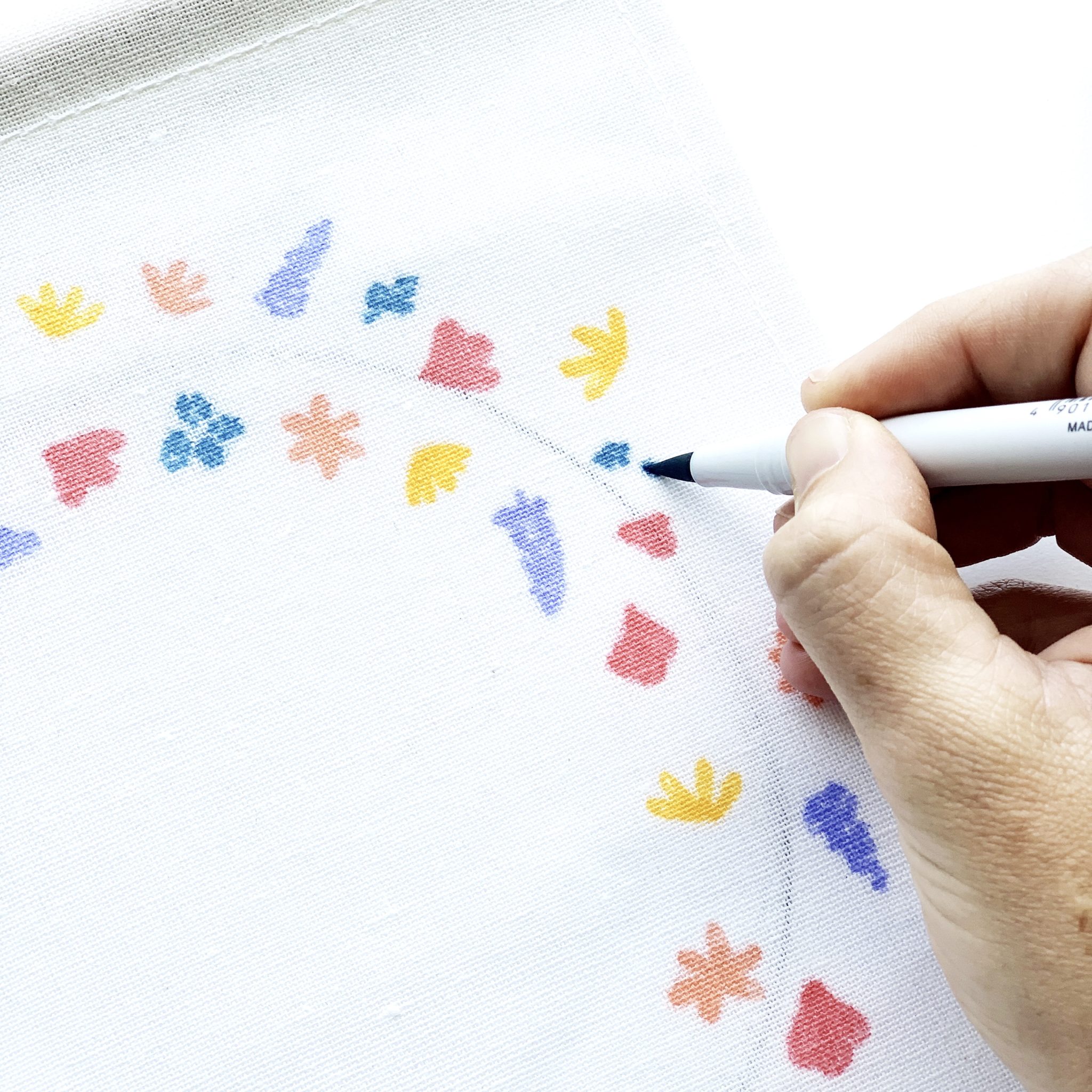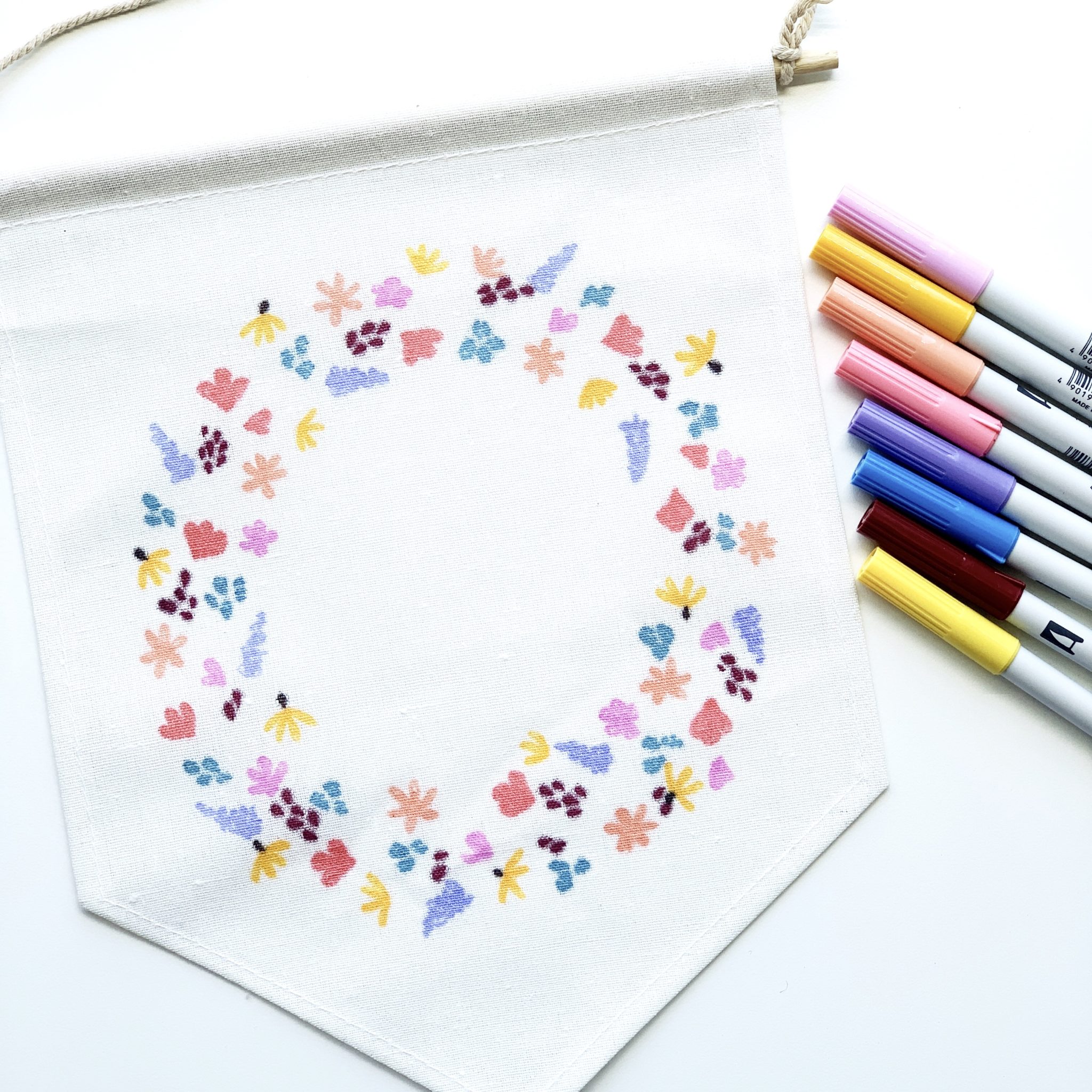 Step 4
Grab some green ABT PRO Markers (I used colors P158, P127, P177 and P192) and draw stems/leaves on each of the flowers that come into the center of the wreath.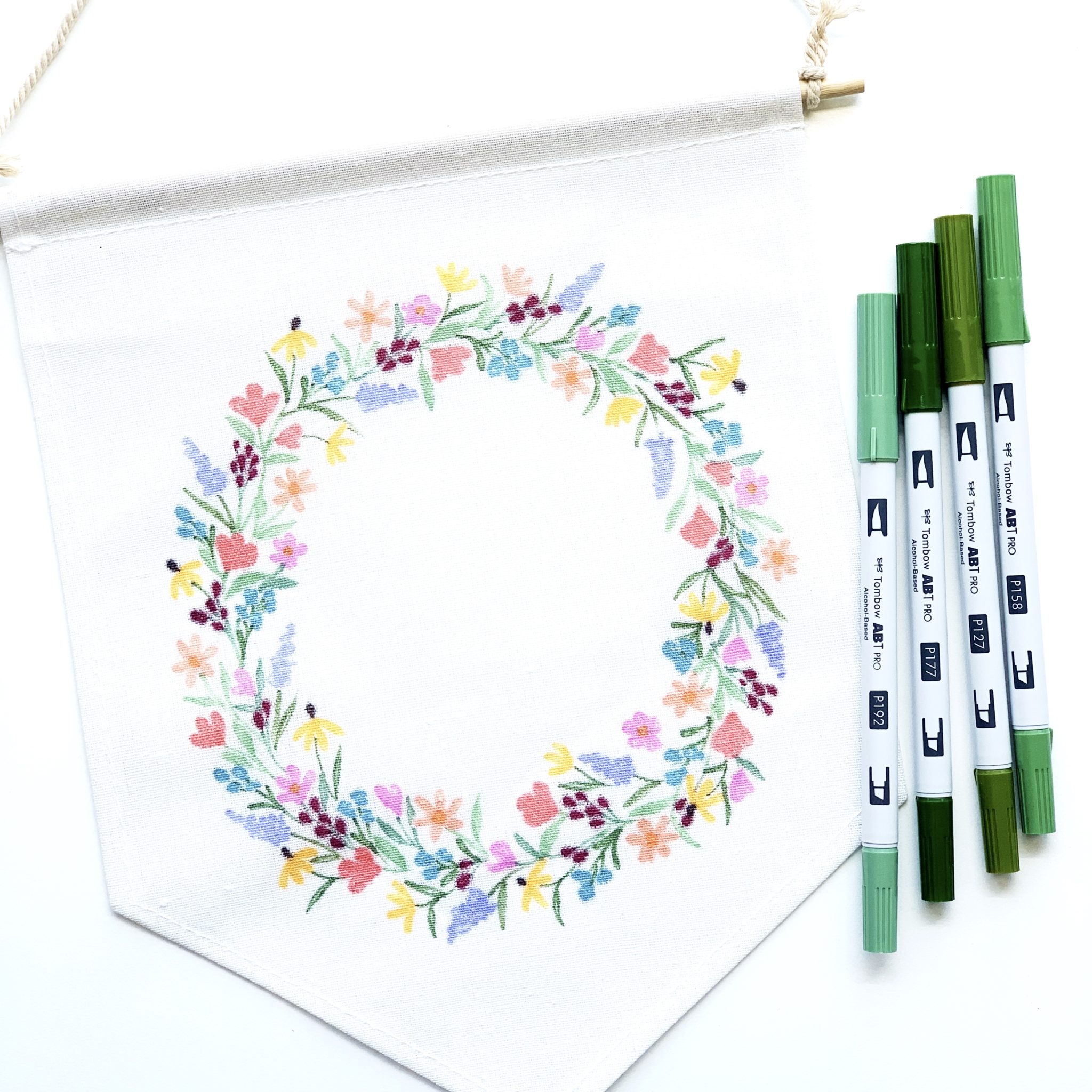 Step 5
The last step I did on this floral fabric banner was using the fine tip of the MONO Twin Permanent Marker and outlining the flowers and some of the leaves on this banner. This just gives them a little more detail and helps define the flowers a little better. I didn't want every leaf to be outlined, so some were left natural!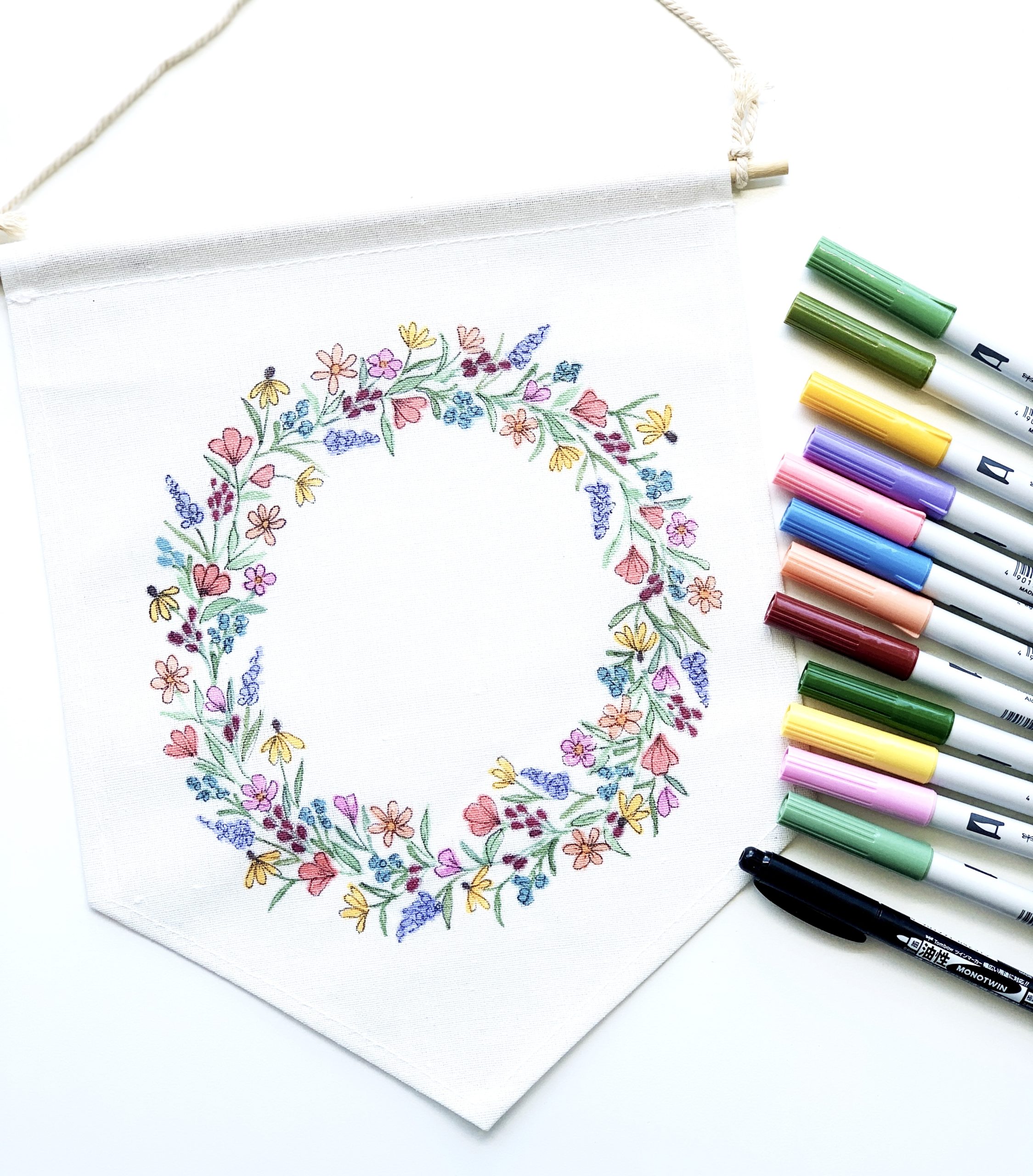 There you have it! My banner is now ready to hang in my home! Thanks so much for visiting today! I hope you found this tutorial on how to decorate a fabric banner with ABT PRO Markers helpful and inspirational! For more inspiration like this, make sure to follow @studio80design!