Hey Tombow friends, this is Jennie! Today, I'll show you how to draw a monochromatic robot using the Tombow MONO Drawing Pencils. This could also be a good lesson for little ones!
Supplies:
Paper pad (I used toned blue mixed media paper but any paper will work!)
Tombow MONO Zero Eraser(You can use the Rectangular or the Round)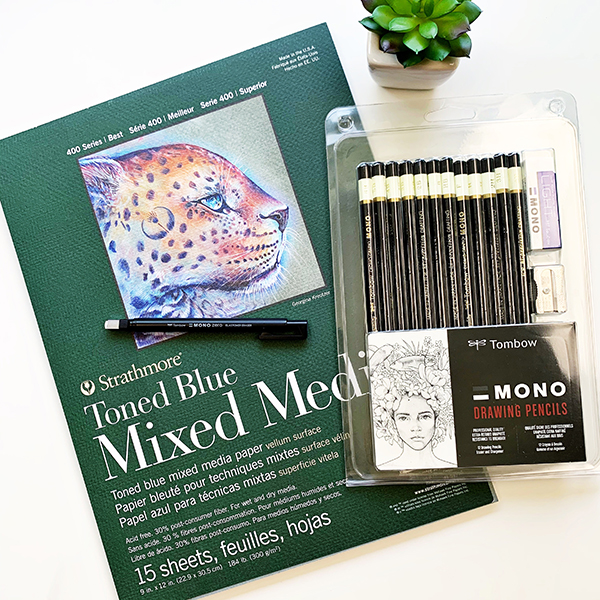 Step One:
Grab your Tombow MONO Drawing Pencil Set! Choose a pencil of medium degree like the F or HB. Use basic geometric shapes to create the robot. Don't press the pencil when you draw. If you press it and then erase it, it will create a mark when you are shading.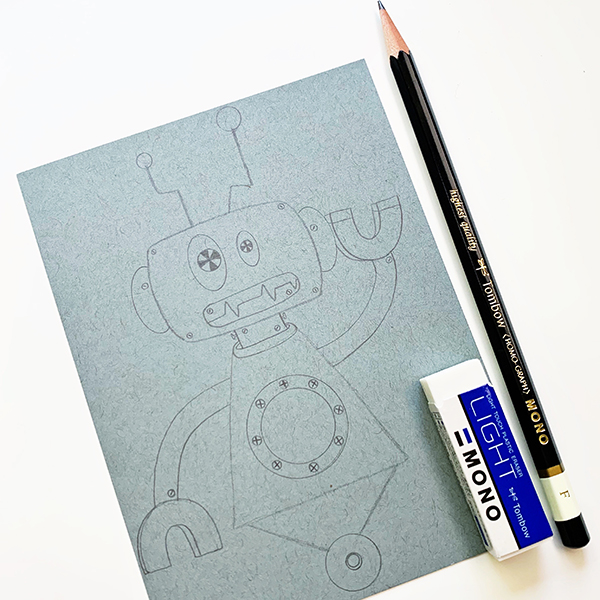 Step Two:
When I was in college, my art professor banned tortillons (Blending Stick). It was hard since I've been using it for years. Also, the quality of the pencils I was using wasn't very good. After that class, I continued to work without the tortillons. Now that I use the Tombow MONO Drawing Pencils, it's even easier! The graphite applies easily and evenly!
Choose a place for the light source. I chose the upper left side. I always start working with the lighter degrees, in this case MONO Drawing Pencil 4H. Always start light. It's easier to make something darker than it is making something light after it's already dark! Once you have a base for most of the illustration, start working on the areas with shadow. Use darker pencils to add shadows. Some parts of the robot could have color. Since I'm using only pencils, I chose MONO Drawing Pencils 4B and 6B pencils to add even darker shades to the robot.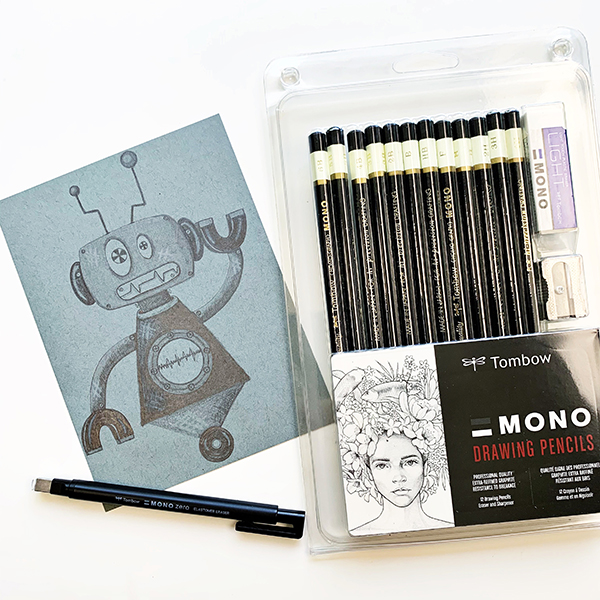 Step Three:
Use the Tombow MONO Zero Eraser to create spot lights and texture on the robot's metal.
An extra tip, you can use the Tombow Colorless Blender to blend pencil. It's even easier than using a tortillion!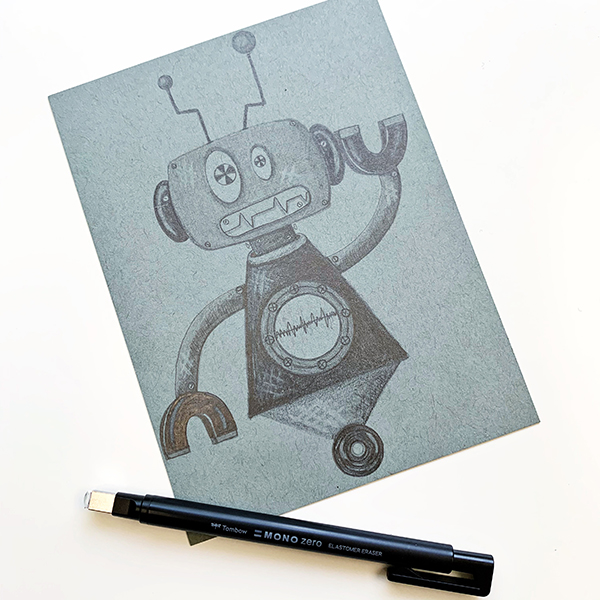 I hope you enjoyed this quick and easy tutorial! If you need a few more Tombow MONO Drawing Pencil Set  inspiration try: drawing a flower, a house or the moon!