Hello everyone, it's Ali LePere here! I want to talk to you about ink! One of the bright spots of my year has been having more time to grow my illustration skills. While I don't pretend to be the most accurate, quick or skilled with my illustrations, I do feel like I'm able to impart some of the wisdom I've learned! So today, I want to talk about how utilizing different pen sizes in your inking process will take your drawings to the next level. Using different pen sizes can turn a flat and lifeless drawing into a drawing with depth!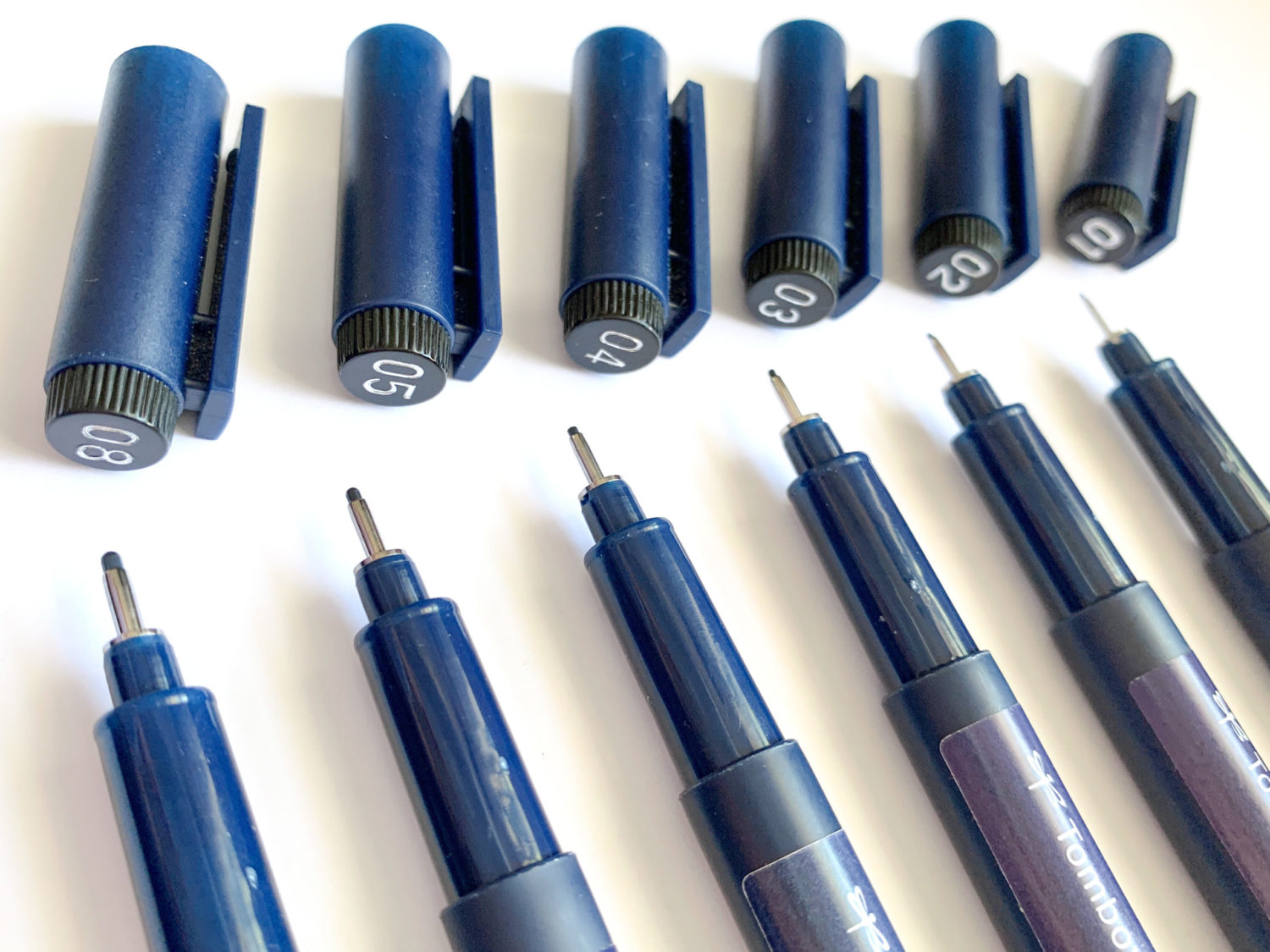 Materials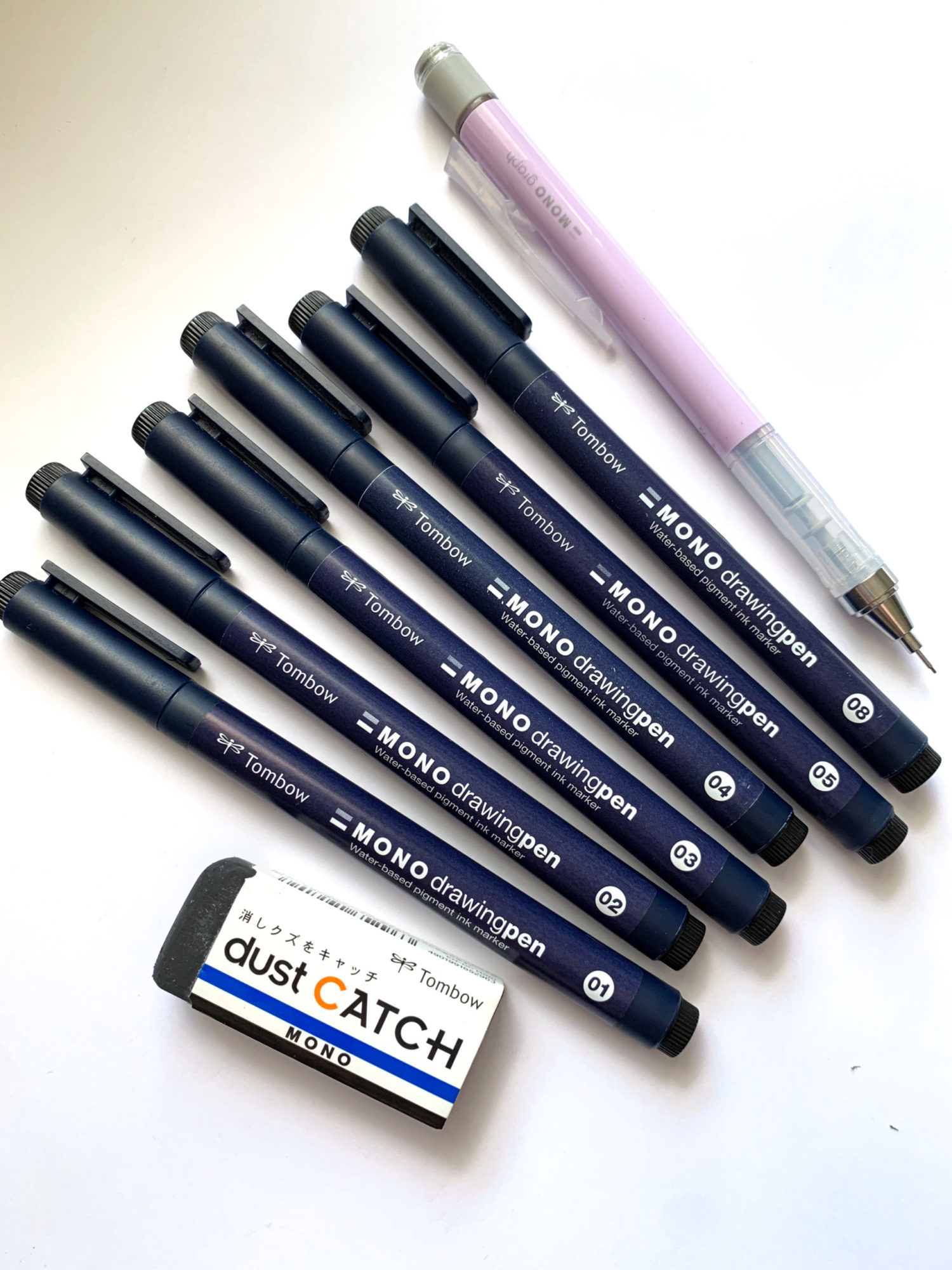 Step 1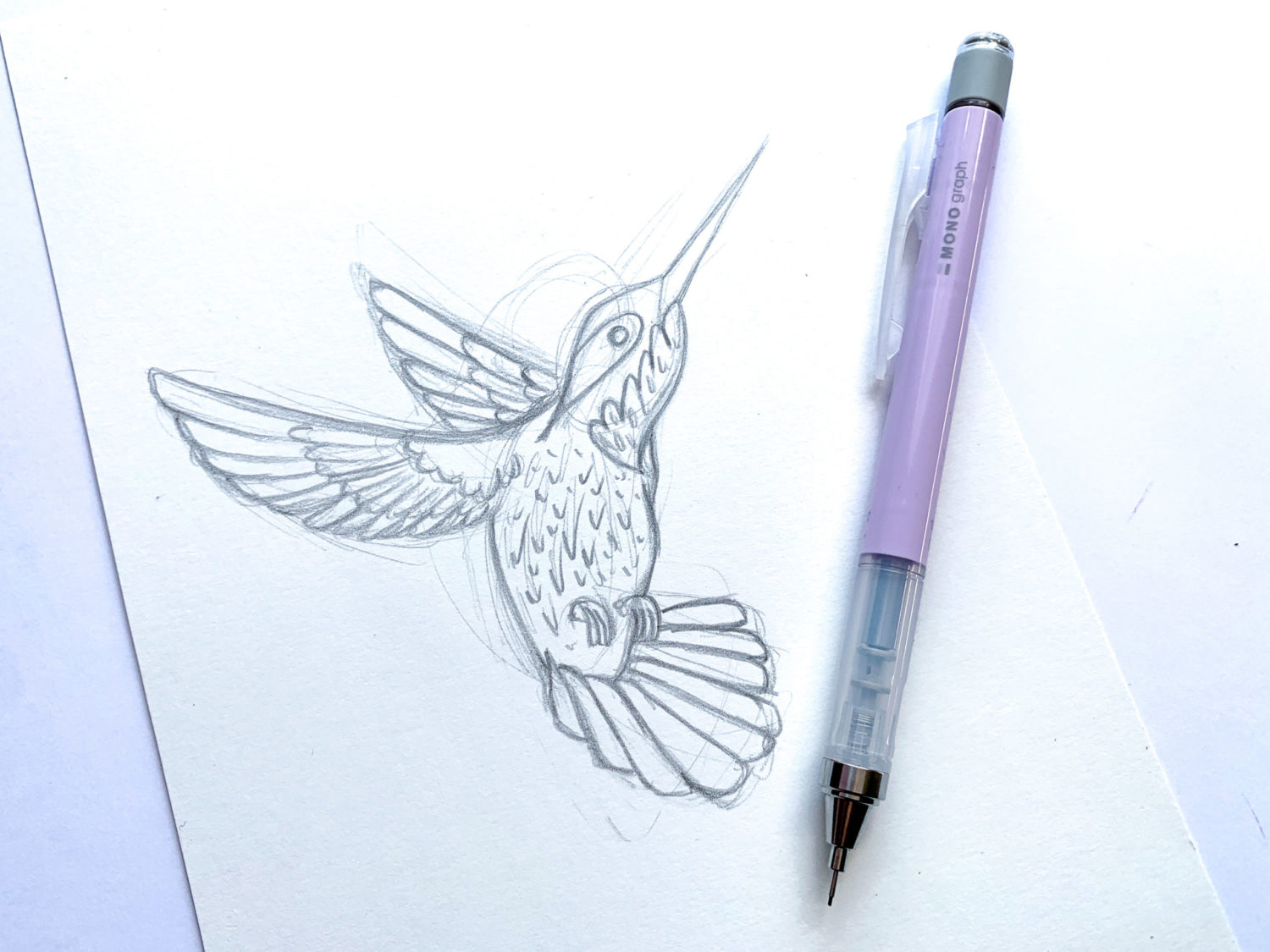 First, I figured out what I wanted to sketch. Once I decided on drawing a hummingbird, I used the MONO Graph Mechanical Pencil to make the sketch.
Step 2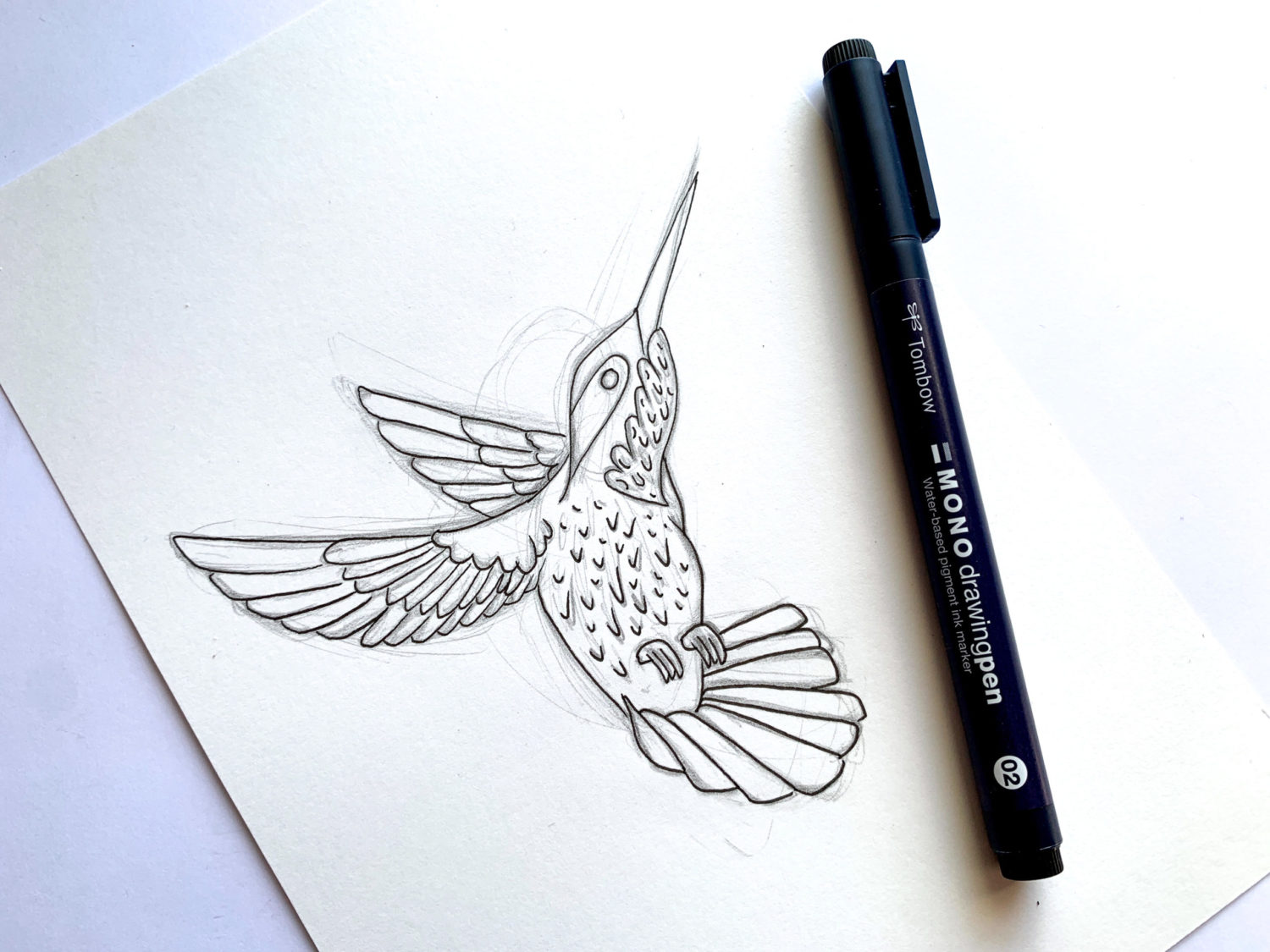 Using the 02 MONO Drawing Pen, I inked over the pencil lines. I picked the 02 tip size because it was my first layer of ink. Whenever I'm inking a drawing, I want a thin and light layer that I can build on top of later. Later you'll see how I use the broader sizes to ink over this first layer.
If you're wondering why I didn't choose the 01 tip size for this step, it's because I like to use that pen for super small details. Saving that size for light cross-hatching and fine details can give a drawing more texture or depth. I'll show you how I do this in the final step.
Step 3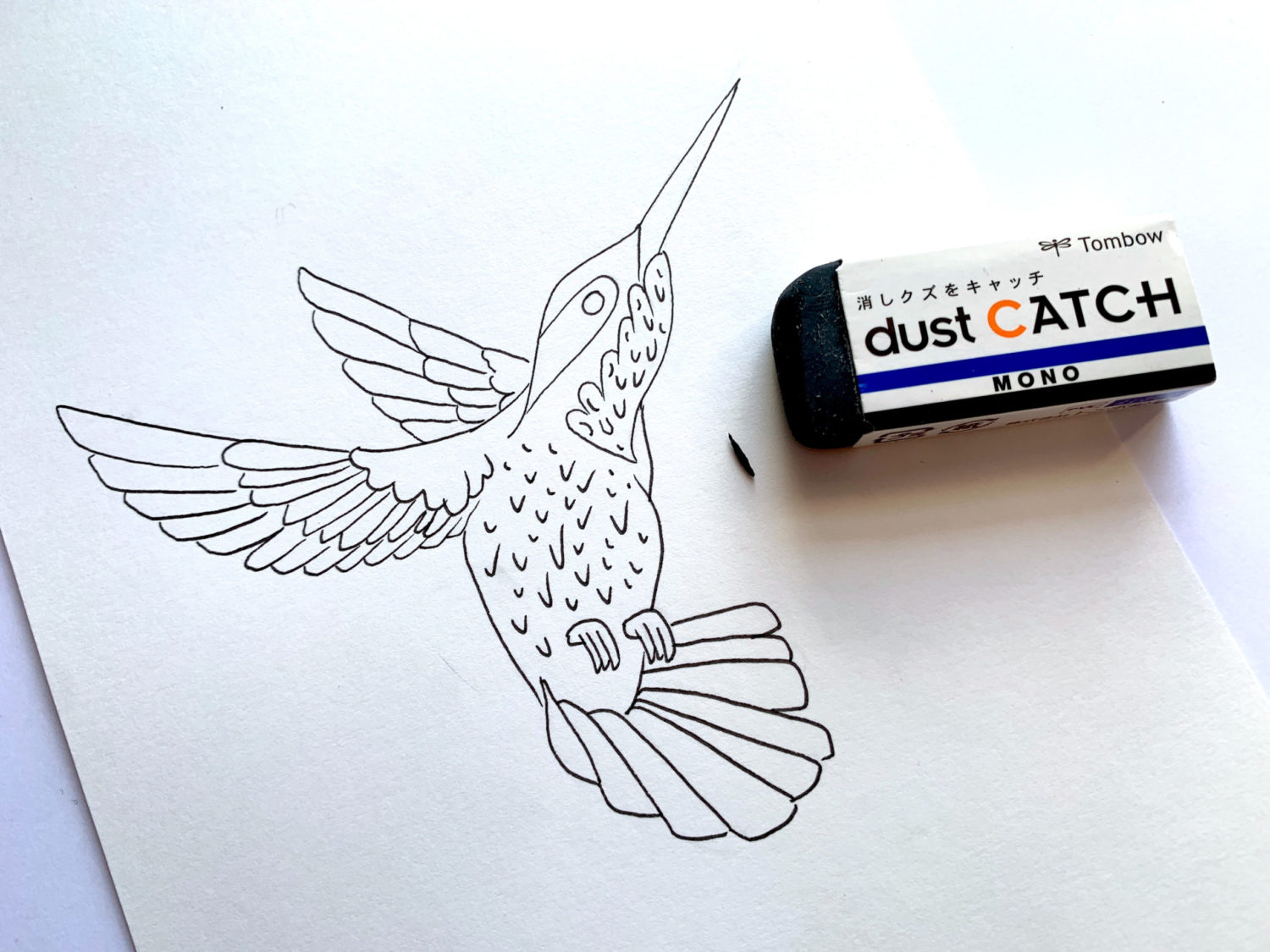 To be safe, I waited about 10-15 minutes for the ink to dry completely. Then, I used the MONO Dust Catch Eraser (which might be the least messy eraser on earth) to erase my pencil sketch lines. See that little bit of eraser dust? That was all that came off of this eraser!
Step 4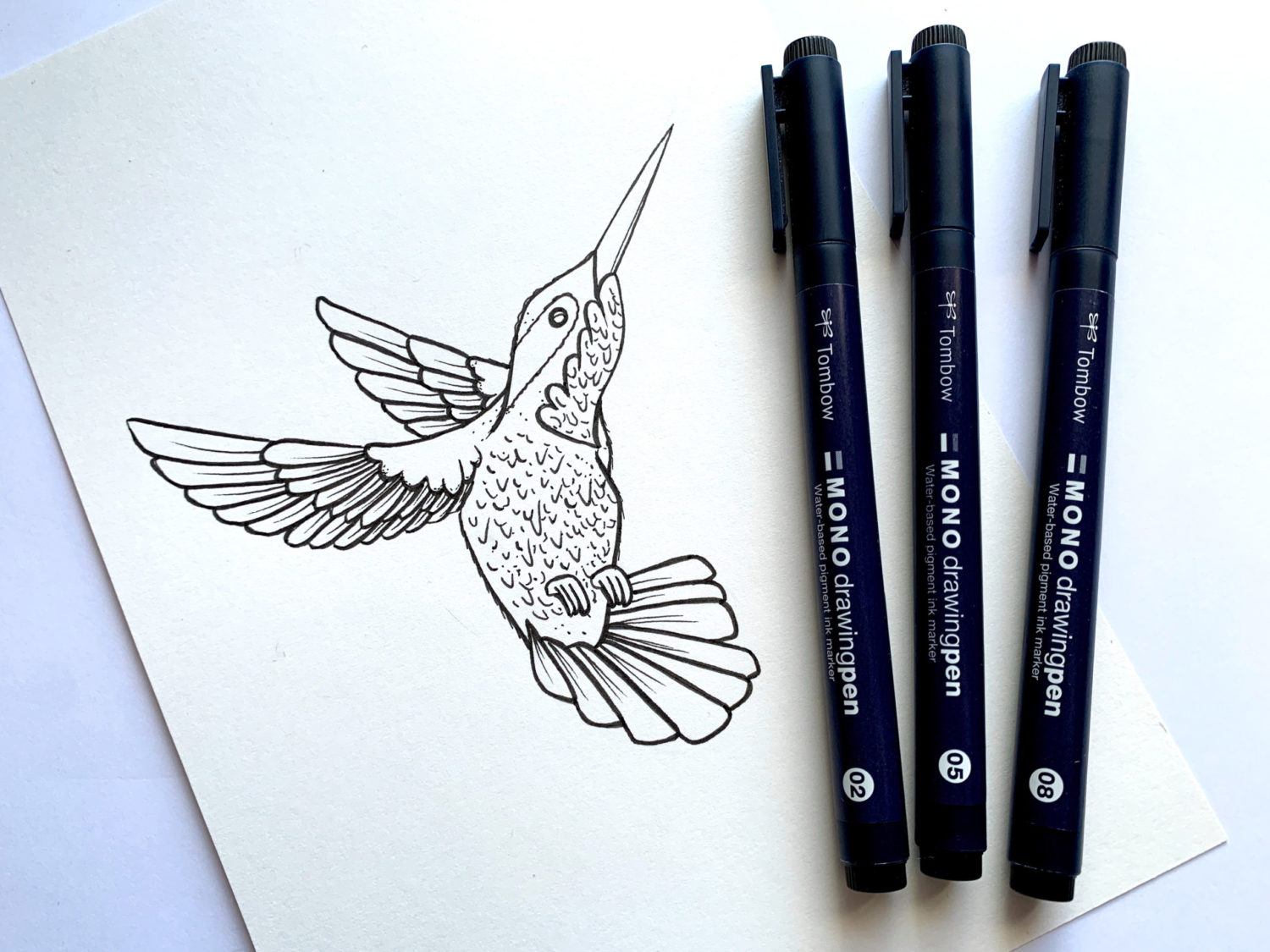 Using various sizes of the MONO Drawing Pens, I began to add weight and more details to the hummingbird. I like to make thick and bold lines when I'm inking, so I used the 05 and 08 tip sizes for outlining the body, feathers and feet. I used the 02 tip size for inking a few details.
Step 5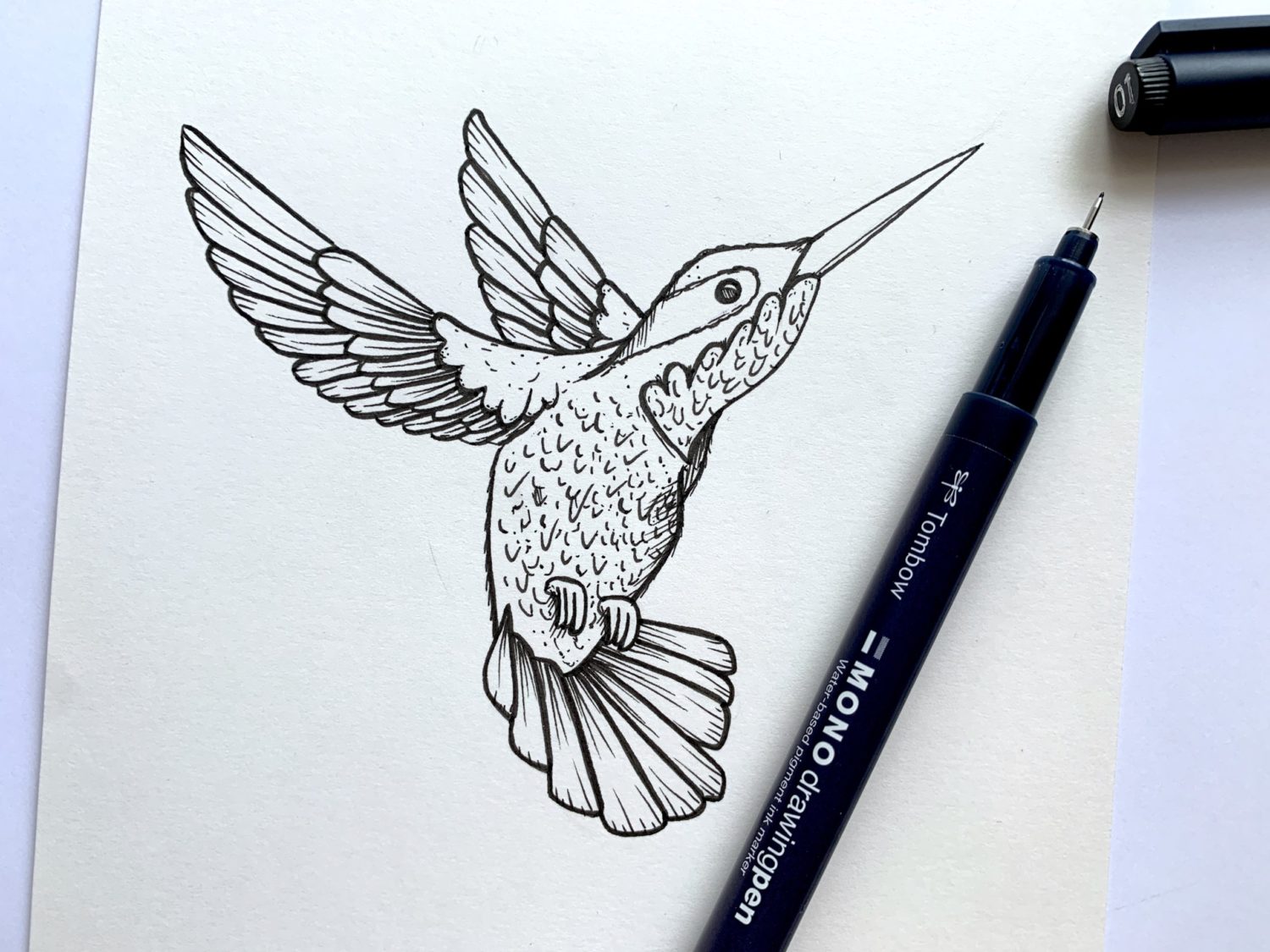 Finally, I used the 01 MONO Drawing Pen to make those super fine details I mentioned earlier. Like I said before, using a variety of sizes in your inking process will make for a more visually exciting drawing!
Long before I was a Design Team member and even before I was a Brand Ambassador, I made the switch from a rather popular fine lining pen that shall remain nameless to the Tombow MONO Drawing Pens. I've never regretted that decision. They feel great in my hand, I love the way the pen feels on the paper and I love the results. I highly encourage you to try them if you haven't already!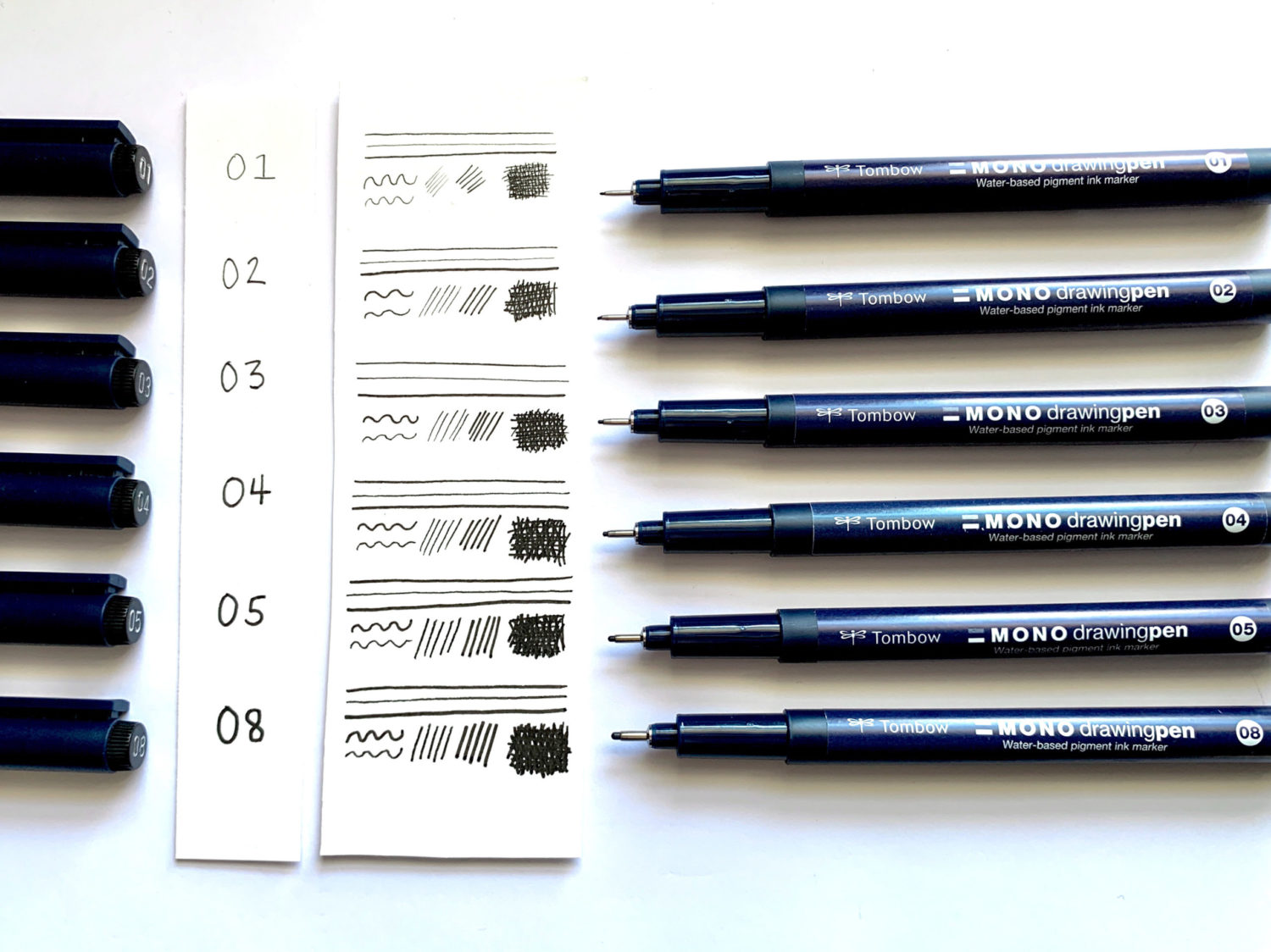 If you're interested in seeing how else the MONO Drawing Pens can be utilized, check out the Thankful Banner Illustration Tutorial and Poppy Flower Tutorial With MONO Drawing Pens by Adrienne Castleton! Make sure to tag Tombow if you decide to recreate any of the projects from the blog so we can cheer you on!