Hey Tombow friends, this is Jennie! I'm going to give you ideas on how to layer Tombow art products. In my opinion, the best thing a product can be is versatile. When you are able to use them often, it makes the purchase worth it. I'm also going to share a monochromatic illustration.
Materials:
Tombow ABT PRO Alcohol Based Markers
The gray colors of the Tombow ABT PRO Alcohol-Based Markers are a perfect base for shadows. I love the Tombow ABT PRO 5-Packs because they provide the perfect range of colors for monochromatic illustrations. The grays take the shadows to a new level! For the skin tone, I started with the P800 ABT PRO and added subtle shadows with P723. Add more than one layer of one color if you want darker shadows.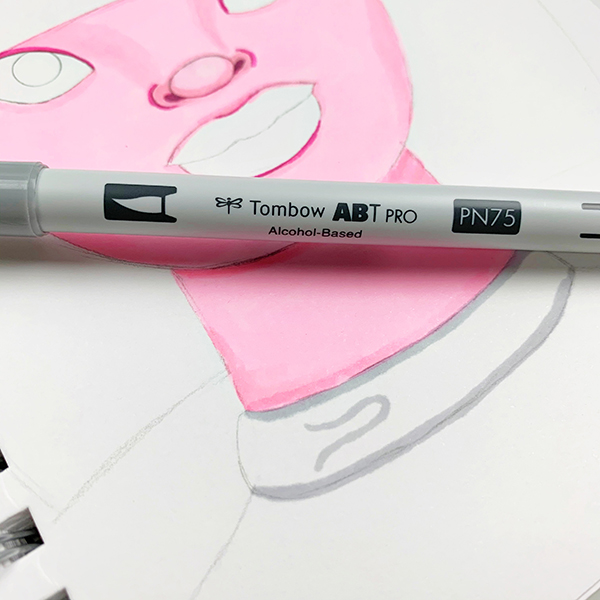 For the hair and the collar of the shirt I wanted contrast. In the hair, start with the lightest color and leave white spaces as the light. Then, add a medium color but this time color a little bit less. Add a third darker color but stay close to the roots. Work from the top towards the middle and from the bottom towards the middle leaving the light space. If you want a more detailed hair tutorial check out THIS post.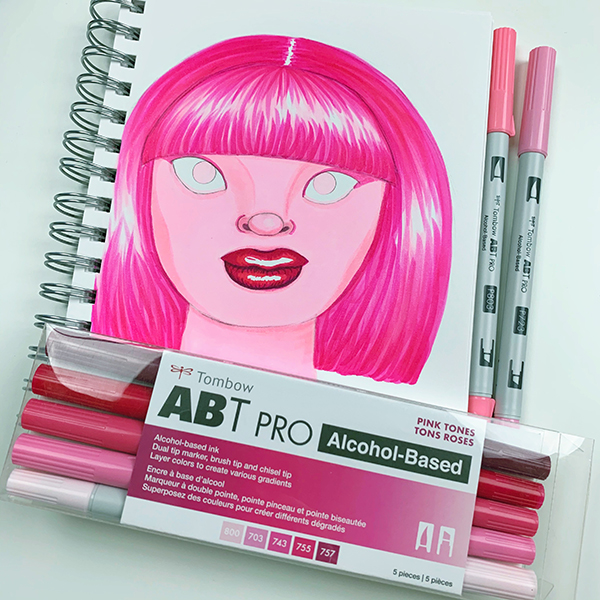 Tombow Irojiten Colored Pencil
I wanted to add a new texture, so I used the Tombow Irojiten Colored Pencils. Since they don't blend with the markers the neon Plastic Pink pops like highlights on her hair! I also used it on her lips. You can also use a white color pencil for lights.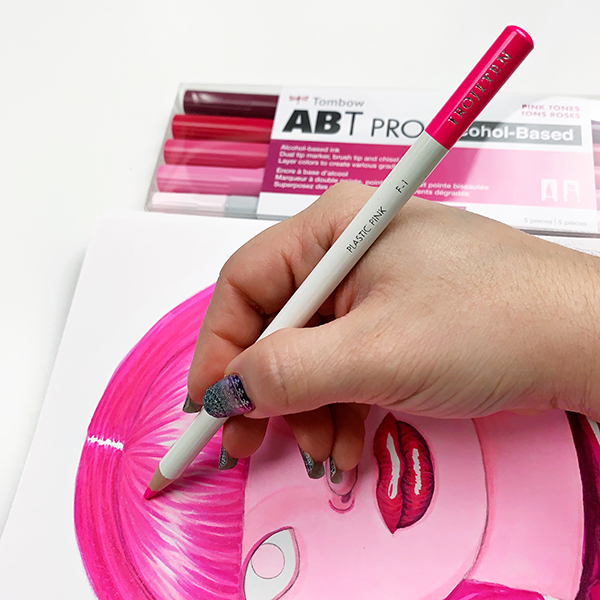 Tombow TwinTone Dual Tip Markers
I wanted to create a lace effect on the shirt, so I used the fine tip of the Tombow TwinTone Markers to draw small flowers. It took a while but the final result is just what I wanted. I also used it for lining. Usually I use the Tombow MONO Drawing Pens for lining but I wanted it as monochromatic as possible.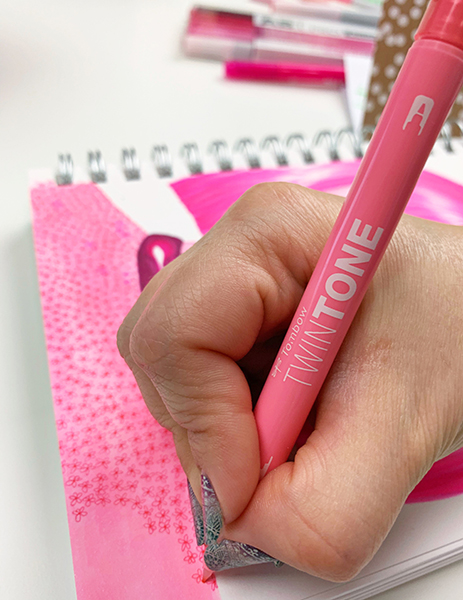 I used the Tombow TwinTone Markers for a few other details on the face like the eyelashes.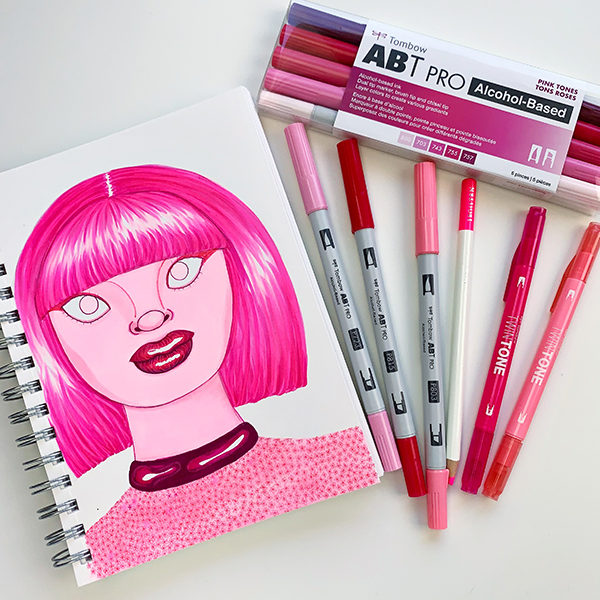 A few other options for mixing and layering are: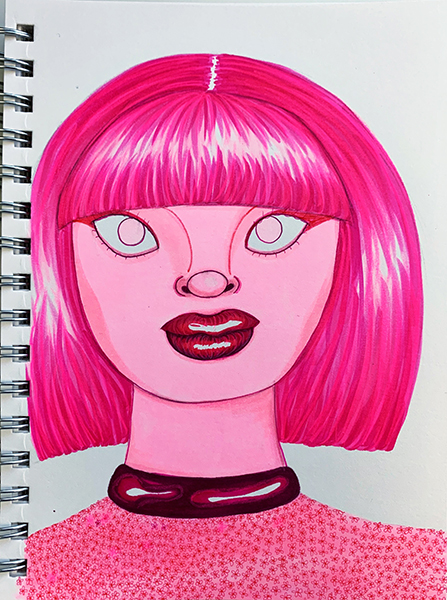 I hope you enjoyed this monochromatic illustration! Take care!