Hey everyone, welcome to the Tombow blog! I'm Katie and I am making a project inspired by my childhood. I grew up in the 90's and one thing I LOVED as a creative kid were Fuzzy Posters! So today, I have a tutorial showing you how to make your own velvet poster notebook you can color.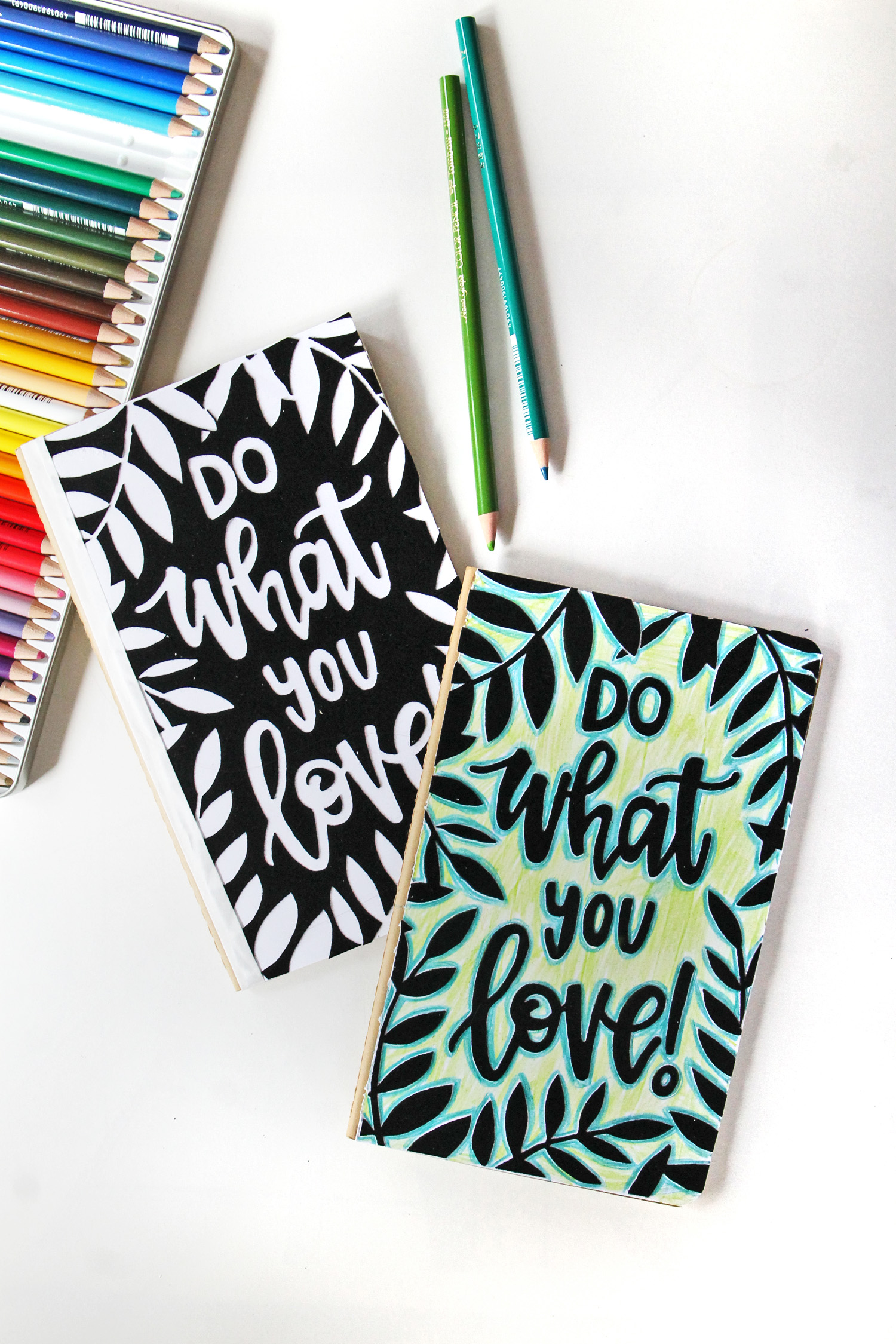 Supplies:
Velour paper (I got my self adhesive velour paper off of amazon)
Notebook
White cardstock
Die-Cutting machine or craft knife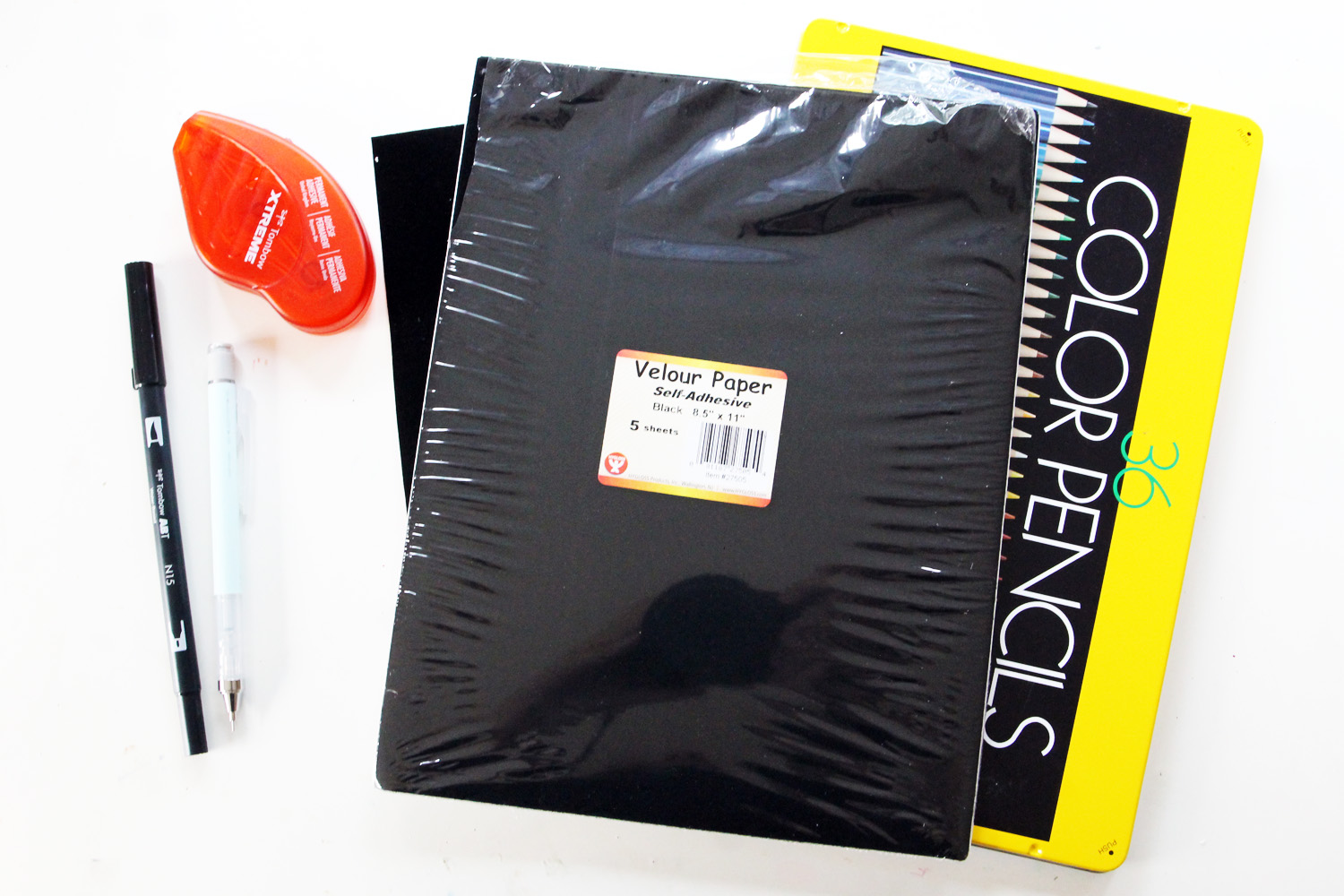 Step one:
Draw out your design. I used a N15 Black Dual Brush Pen to hand letter my saying onto a piece of scrap paper. I then traced it onto a second piece of paper to trace around the hand lettering, draw leaves, and black out the background.
The trick here is that you want your background to be black and your design white.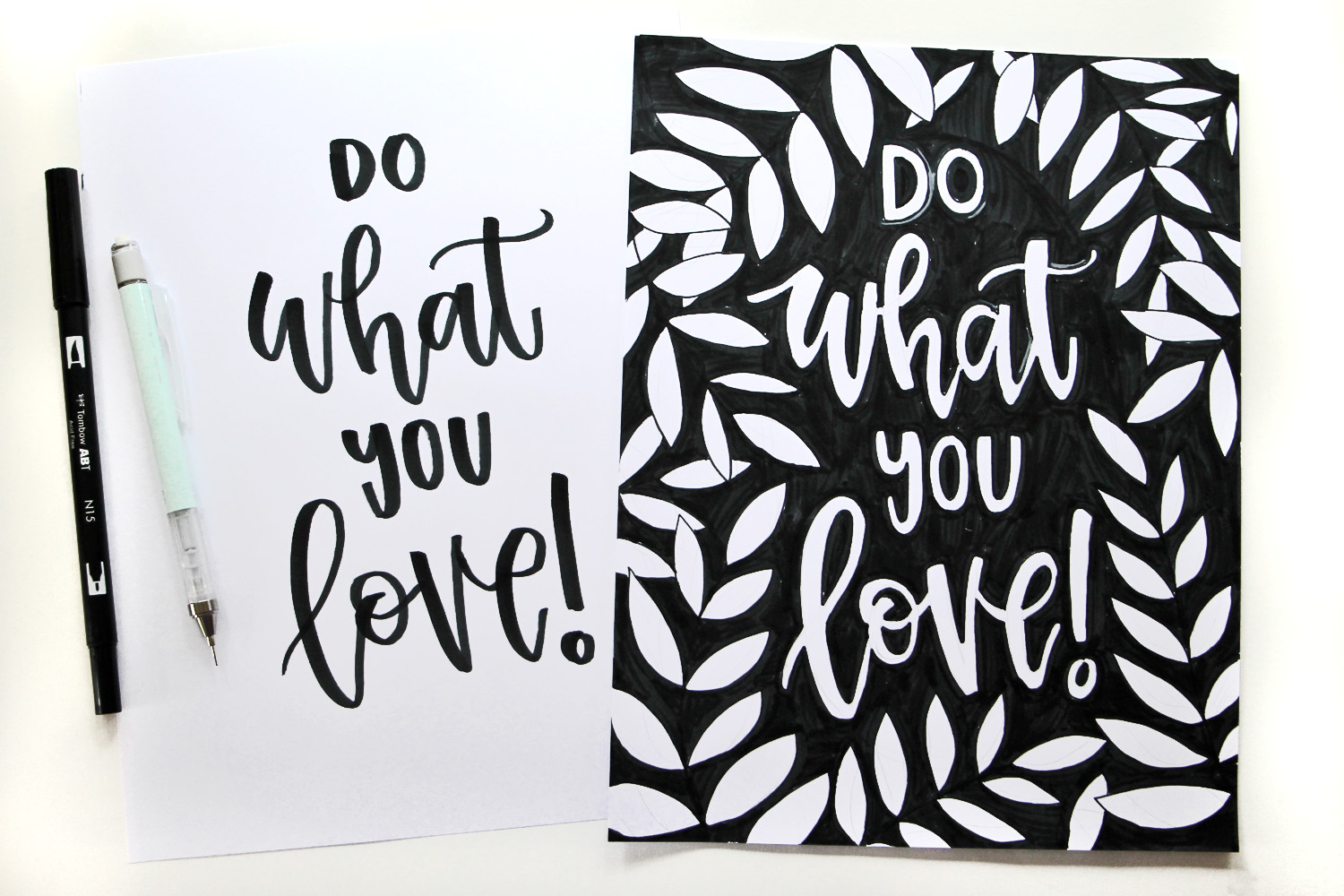 Step two:
Cut it out.
This can be done a couple of ways. If you have an electric die cutting machine, scan in your design to upload it into your cutting software and cut your design out of the velour paper.
If you don't have an electric die cut machine, transfer your design onto the back of the velour paper and cut it out by hand with a craft knife or scissors.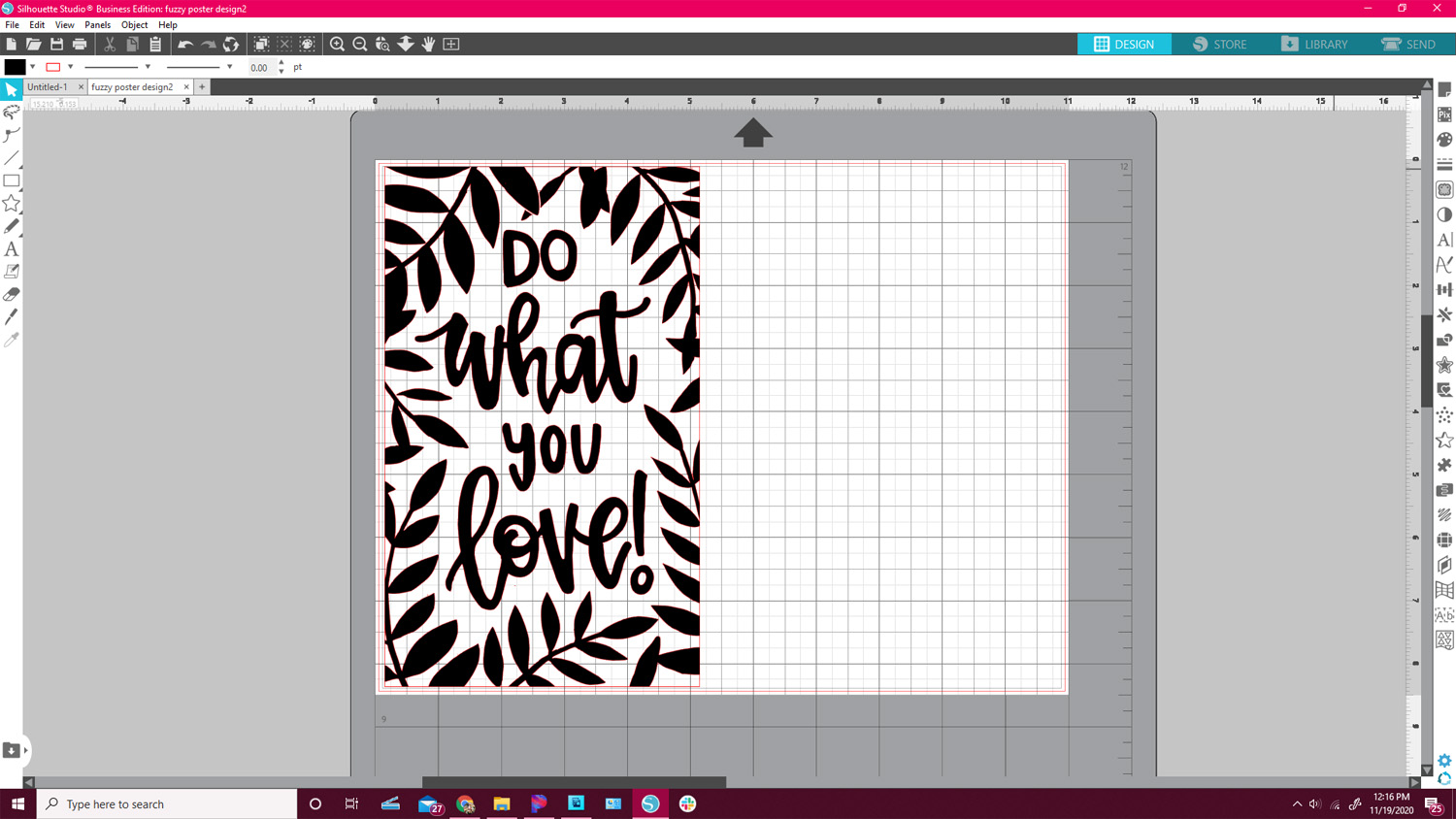 Step three:
Adhere your velour paper onto a piece of white cardstock (for you to color) and then use Tombow Xtreme Adhesive to adhere that onto your notebook. Tombow's Xtreme Adhesive is a high performance tape runner that is five times stronger than most other tape runner adhesives. So, it holds up the weight of the velvet paper well!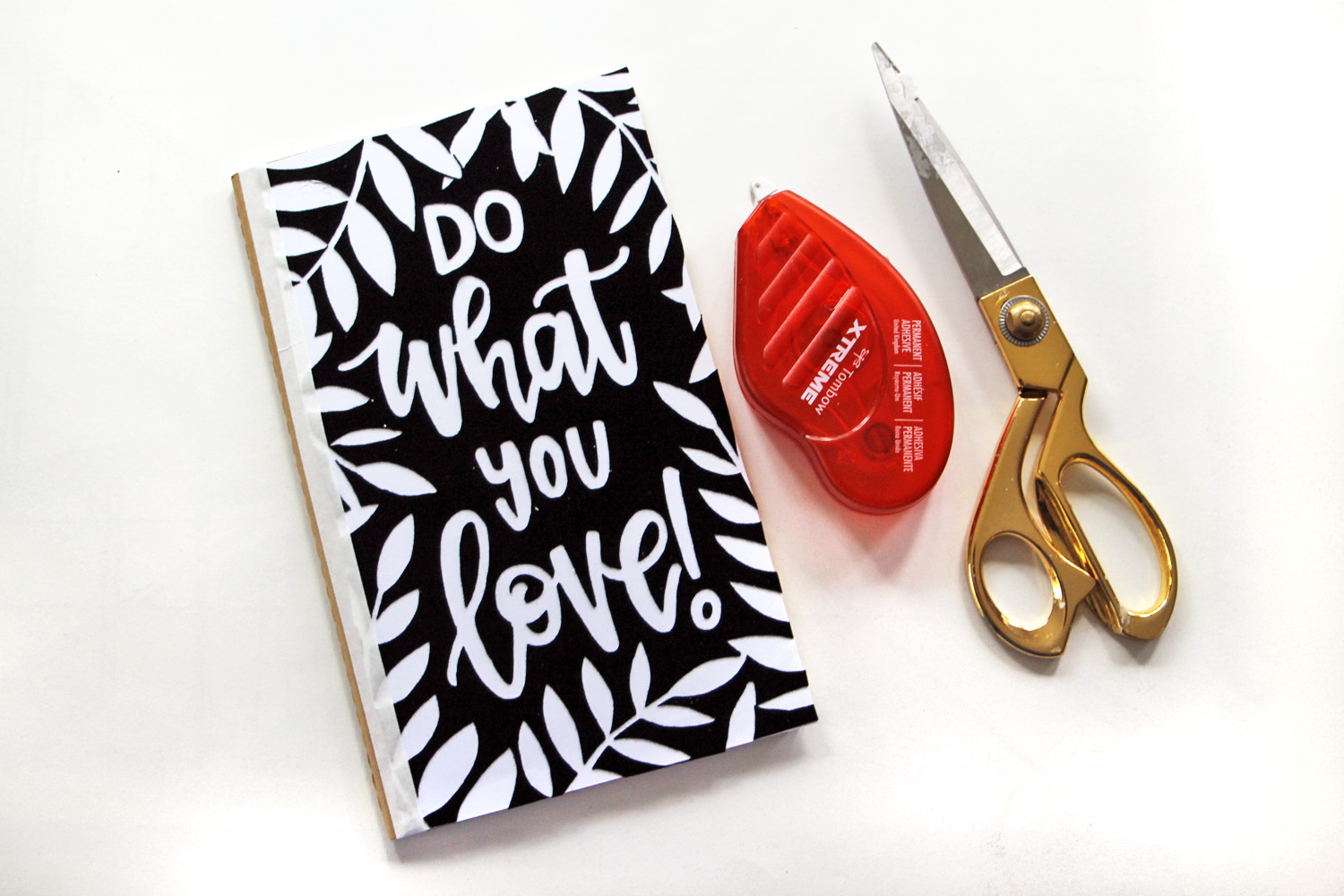 Step four:
Color in your design using Tombow 1500 Series Colored Pencils! I loved velvet posters as a kid and I still do now as well! I also love the feel of the velvet design on the front of my notebook.
You can actually use both your design and the negative (background) of your design for a second notebook.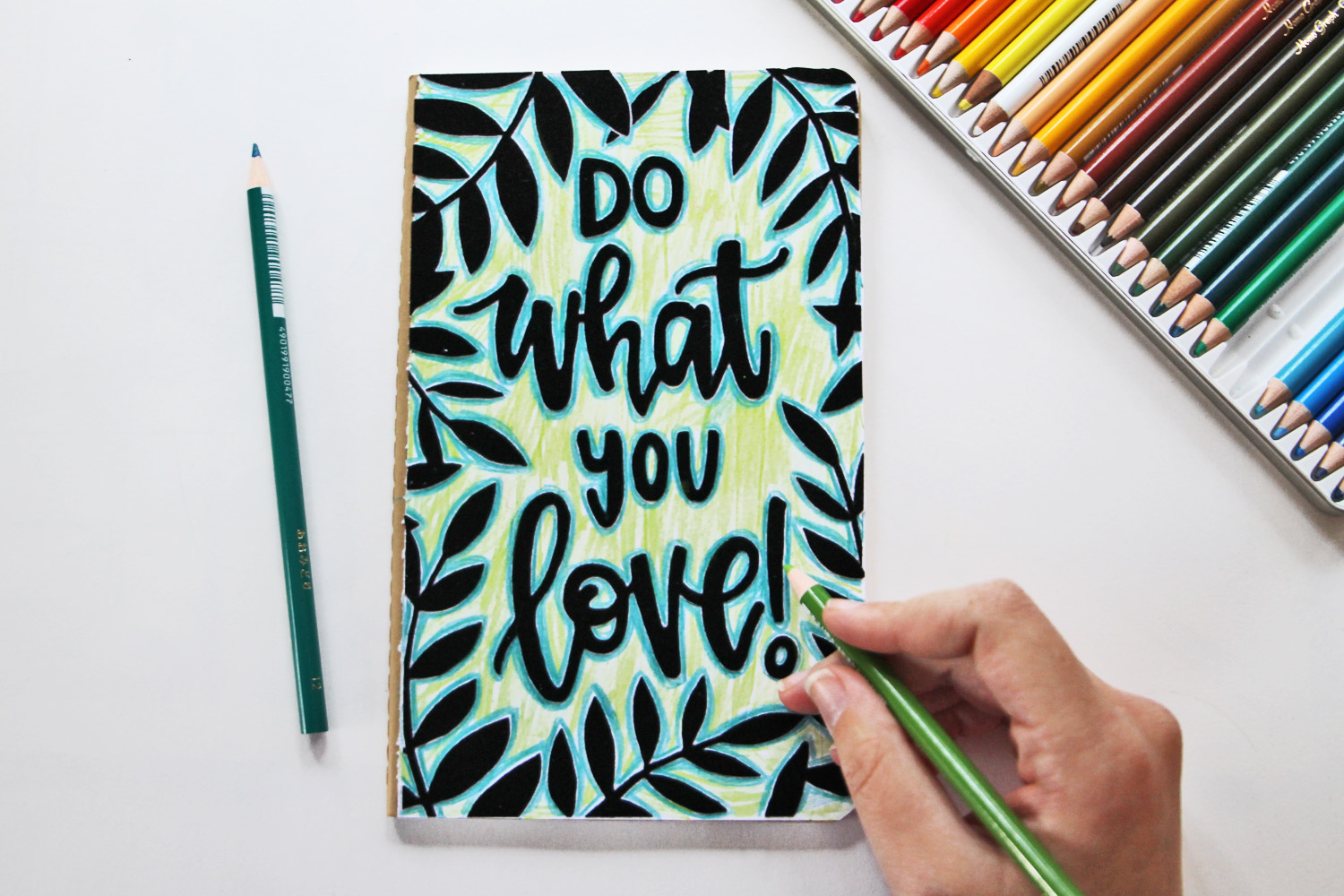 That's it! What was something you loved as a kid? If you love coloring projects too, check out the Adult Coloring Category on our blog.
If you are inspired by this blog post and make your own velvet poster, be sure to tag us on social media: @tombowusa and @studio.katie!