Hello Tombow fans, Serena from @SerenaBeeCreative! This week, the Design Team is being inspired by our childhood. My favorite show since I was young has always been Buffy the Vampire Slayer! Recently, I got my first Buffy related tattoo. What perfect way to document it with a 6×8 scrapbook layout!
SUPPLIES:
Scrapbook collection of your choice (I'm using a mix of crate paper collections)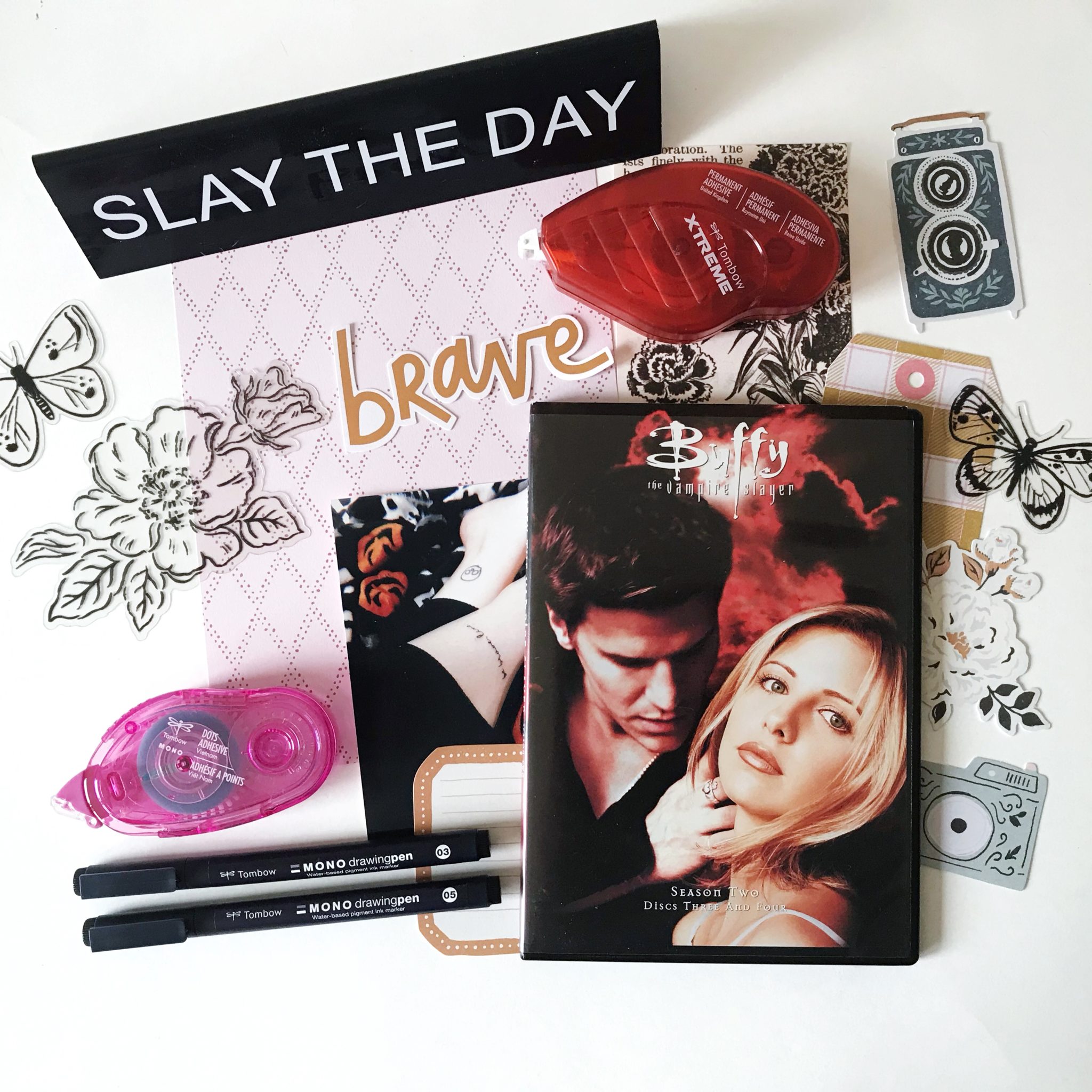 CREATING THE LAYOUT
When creating a scrapbook layout, I like to first play around with layering different die cuts, stickers and papers. My go to adhesive for paper crafting is the MONO Adhesive Dots. It allows you some time to play around with placement of your embellishments without ruining your project. Once your happy with the placement, it will set permanently!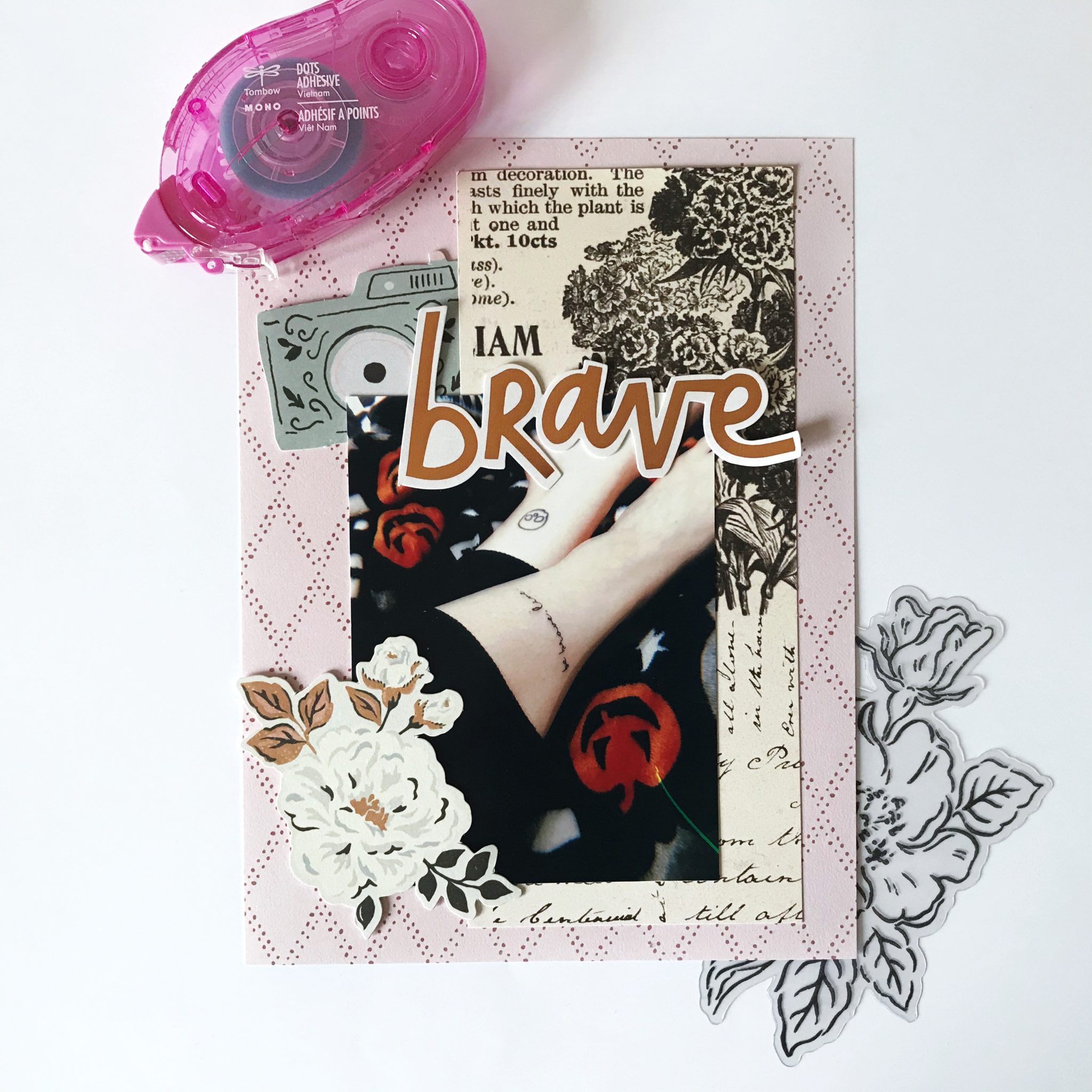 I added some adhesive behind my photo and layering element. Since I'm using the MONO Adhesive Dots, I was still able to play around with my elements like tucking die cuts and acetate behind the layers I already glued down without damaging anything!
Once I was happy with the placement and embellishments I wanted to use, I used the MONO Adhesive Dots and placed everything down on my 6×8 scrapbook layout.
FINISHING TOUCHES
My favorite thing to do on a lot of paper crafting projects is to add finishing touches by using the MONO Drawing Pens.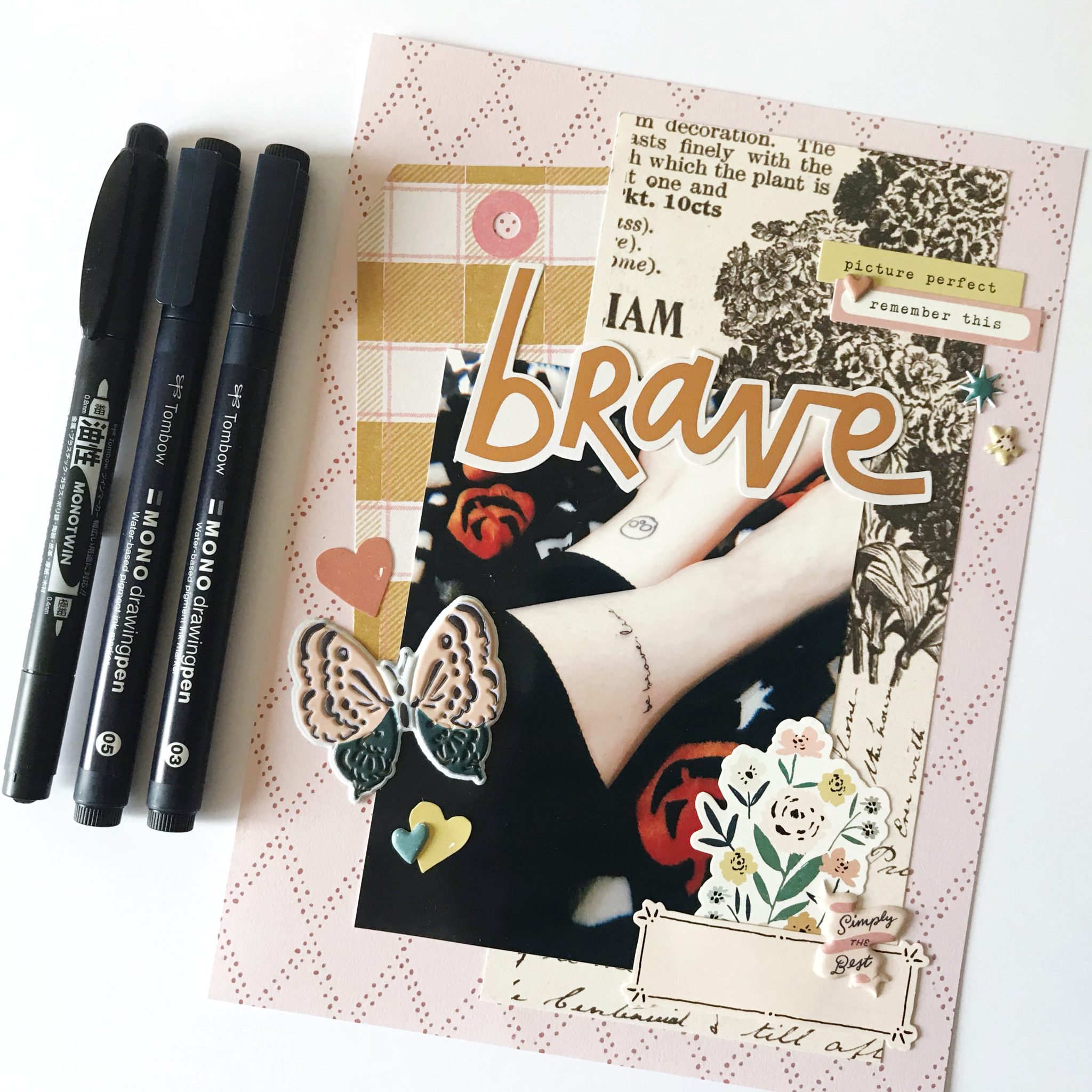 For this layout, I used the 05 MONO Drawing Pen to freehand draw a border around my layout. I then went in with the 03 MONO Drawing Pen to add details (like little scribbles). I think this grounds all the elements together and can really finish off a layout.
I then used the MONO Twin Permanent Marker to write my journaling on the sticker. This sticker has a slick finish, so my go to pen for writing on stickers or photos is the MONO Twin Permanent Marker. It dries instantly and does not smudge!
I hope you enjoyed my tips and tricks on this 6×8 scrapbook layout! If you end up using some of my tips and tricks, make sure to tag @serenabeecreative and @tombowusa!  We would love to see!
For more scrapbooking inspiration check out the following posts:
If you'd like to see more from me, check out my Youtube channel or join my Crafty Rebelles Community!
Much love,
Serena Bee