Are you an Among Us fan or have someone in your family that is? Hey there, it's Mandy from @thebrewtifulword here to show you a super fun art project for the Among Us fan in your family! With a lot of time being spent at home nowadays, having projects to occupy your time (or your kids time) adds some fun to your day. This is also a great project to help give your kids a break from screen time, but still gives them the opportunity to create something from their favorite video game!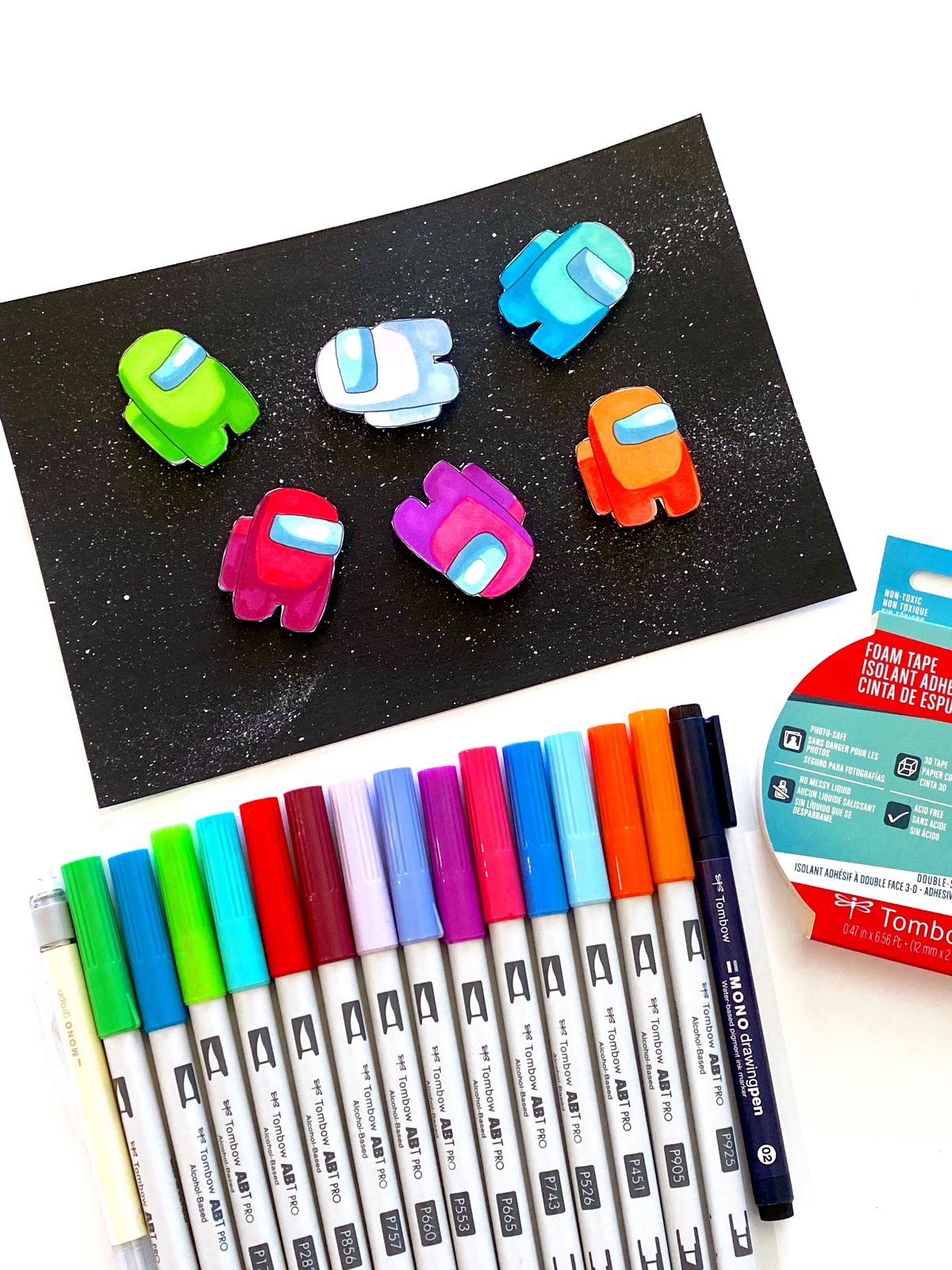 Let's gather our supplies and get started!
MATERIALS
Mixed media and watercolor paper
Scissors
White and black acrylic paint, paint brush and toothbrush
STEP 1 – Sketch Characters
Using the MONO Graph Mechanical Pencil, sketch out one character on mixed media paper then cut it out. This is your template for drawing out the rest of the characters to help keep them all the same size. Trace the template out as many times as you'd like. I chose six characters for this project but feel free to create less or more!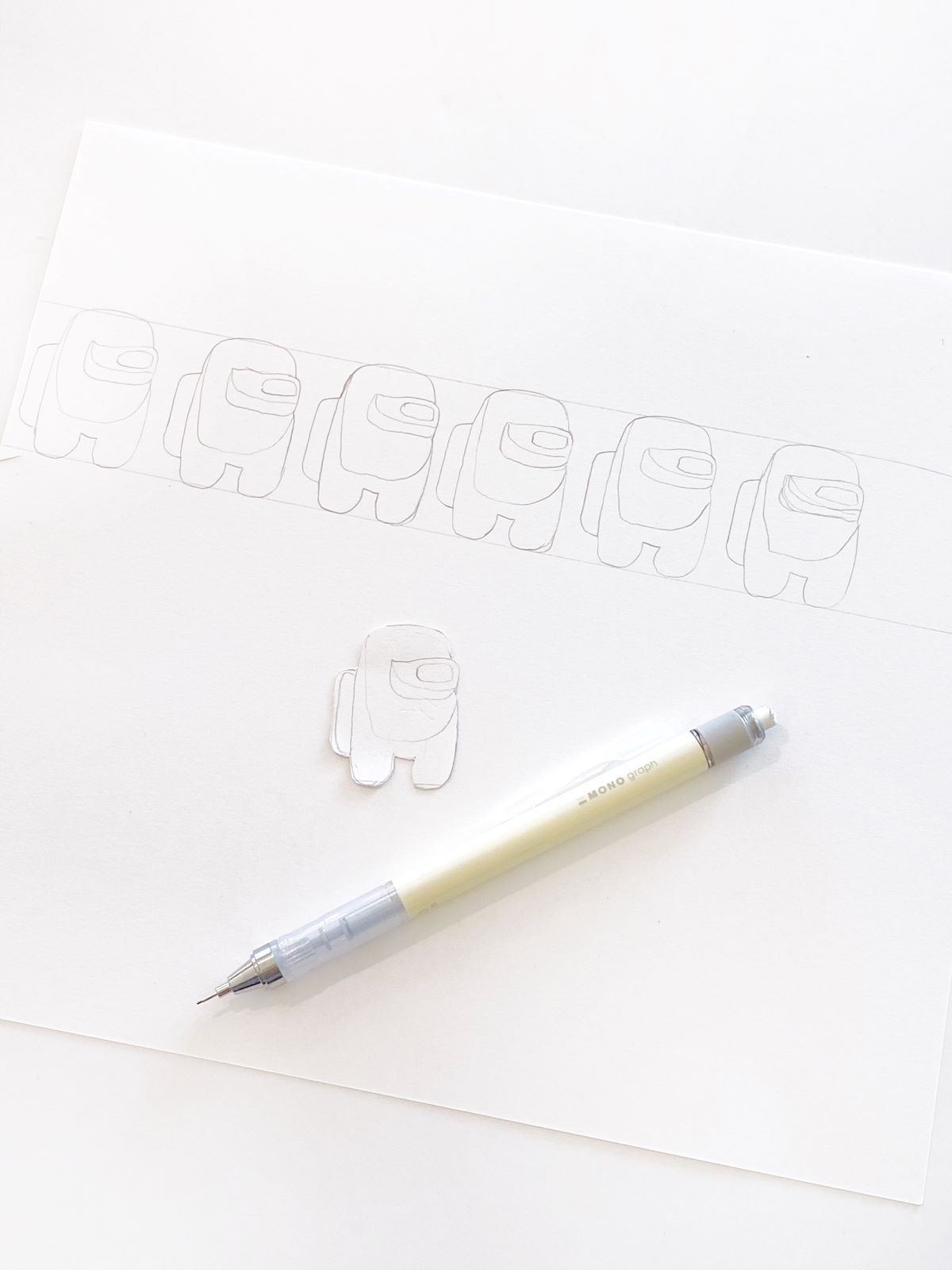 STEP 2 – Color Characters
Using the ABT PRO Alcohol-Based Markers, color each character. I listed exactly which colors I used for each character below. Use the lighter color for the inside of the body and then the darker color for the back side and legs. For the face masks, use ABT PRO Marker P451 for the top part of the mask (leave a white space in the middle). Then use ABT PRO Marker P526 to fill in the bottom part of the mask. Next, use MONO Drawing Pen 02 to trace the body outline and the mask.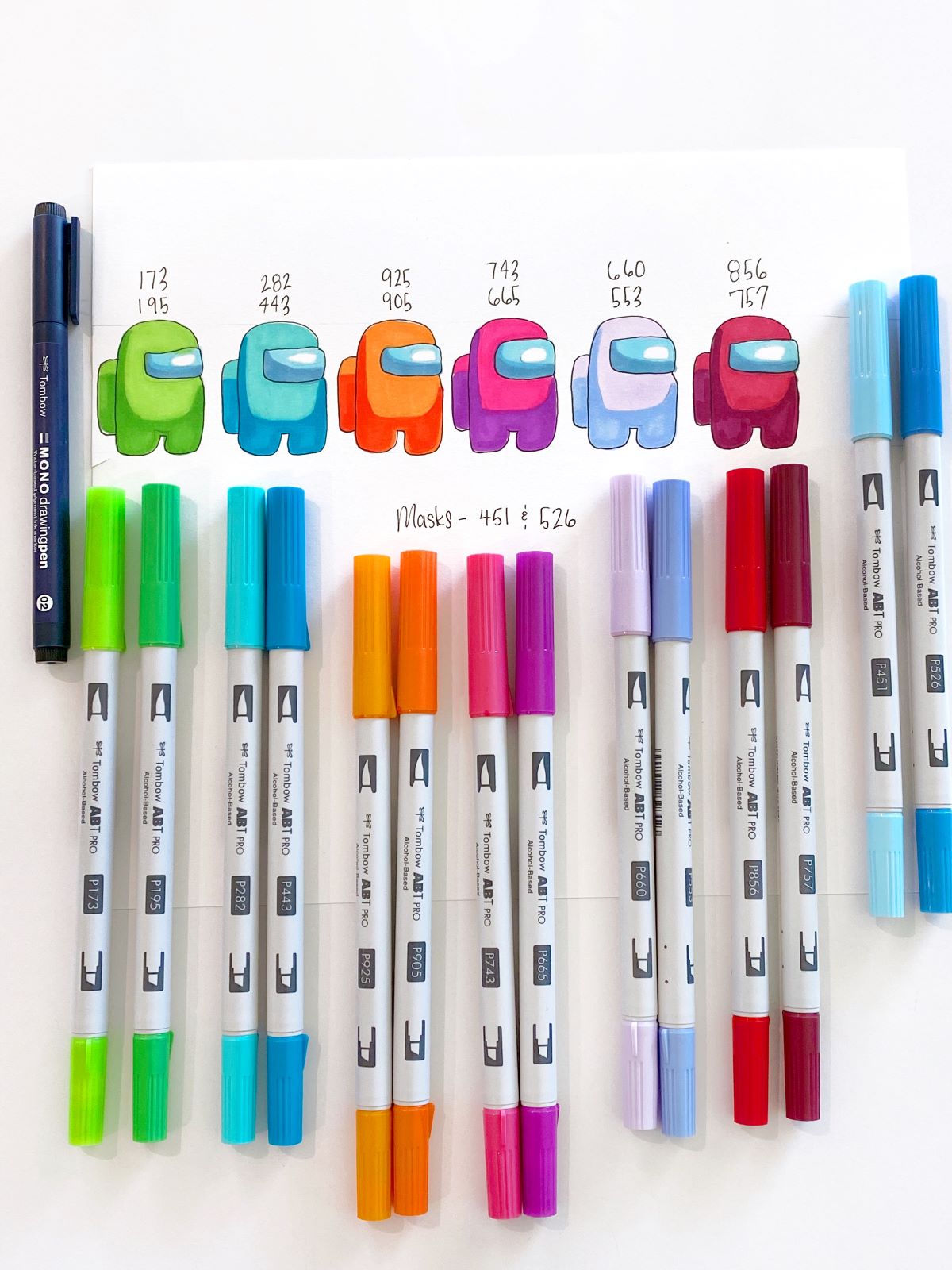 Next, use scissors to cut each character out. Set aside for now.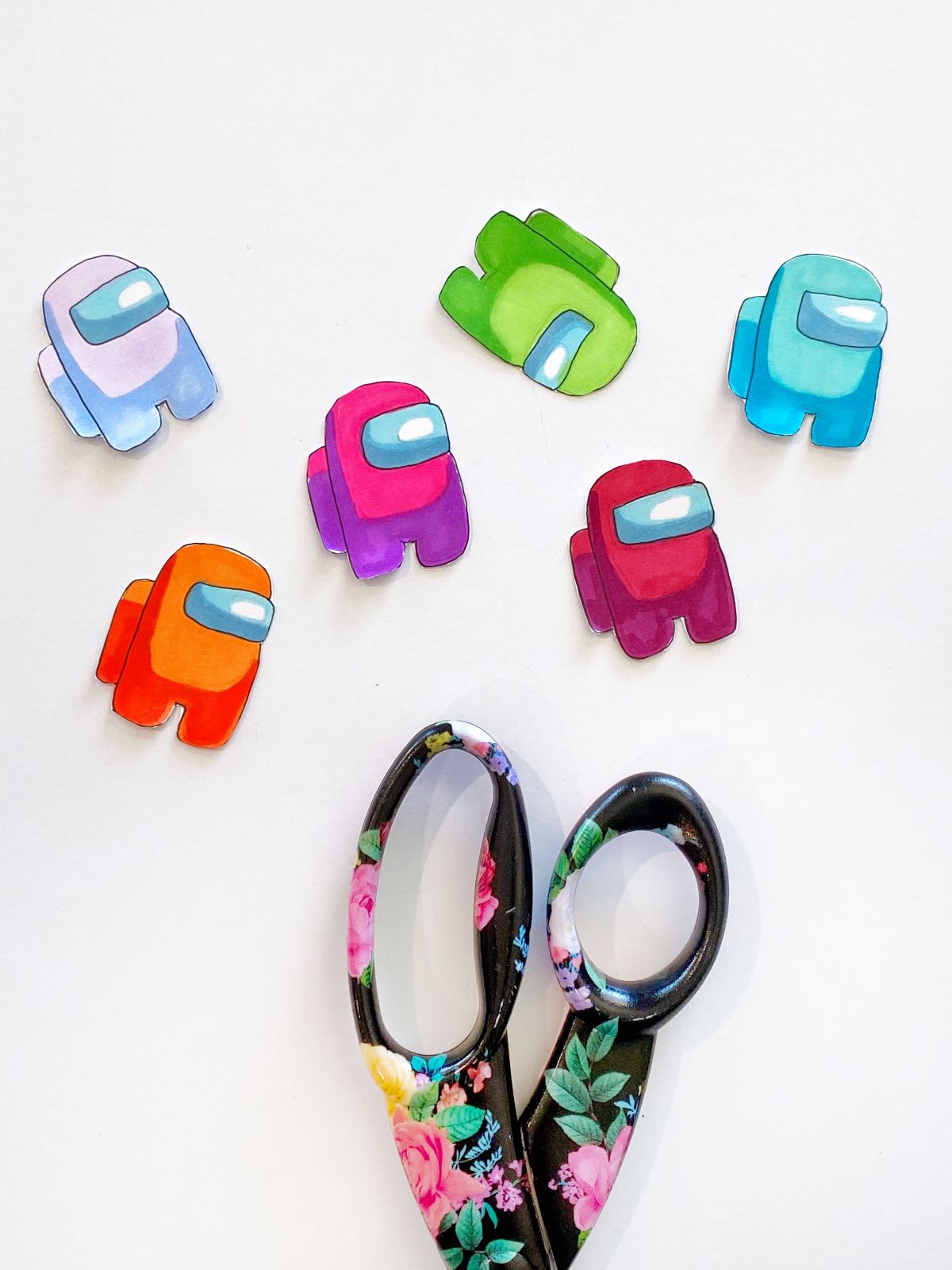 STEP 3 – Create Background
Paint a piece of watercolor paper black using a paintbrush and black acrylic paint. You could use a black ABT PRO Marker to color in the background, but you will find it will use A LOT of ink to do this. Black paint will cover more ground and much quicker. Once it's dry, we want to add white specks to make it look like space. Using a very firm toothbrush, add a little bit of white acrylic paint to it, then use your index finger to flick the bristles toward the black background.
PRO TIP: This can be a messy step. When flicking the toothbrush bristles the paint can fly further than you think! For this, I have a scrap piece of poster board that I put behind to help catch any over splatter of paint. Also the right toothbrush does matter! Soft bristles will not "fling" the paint the way you want. I recommend using a very firm toothbrush for this technique.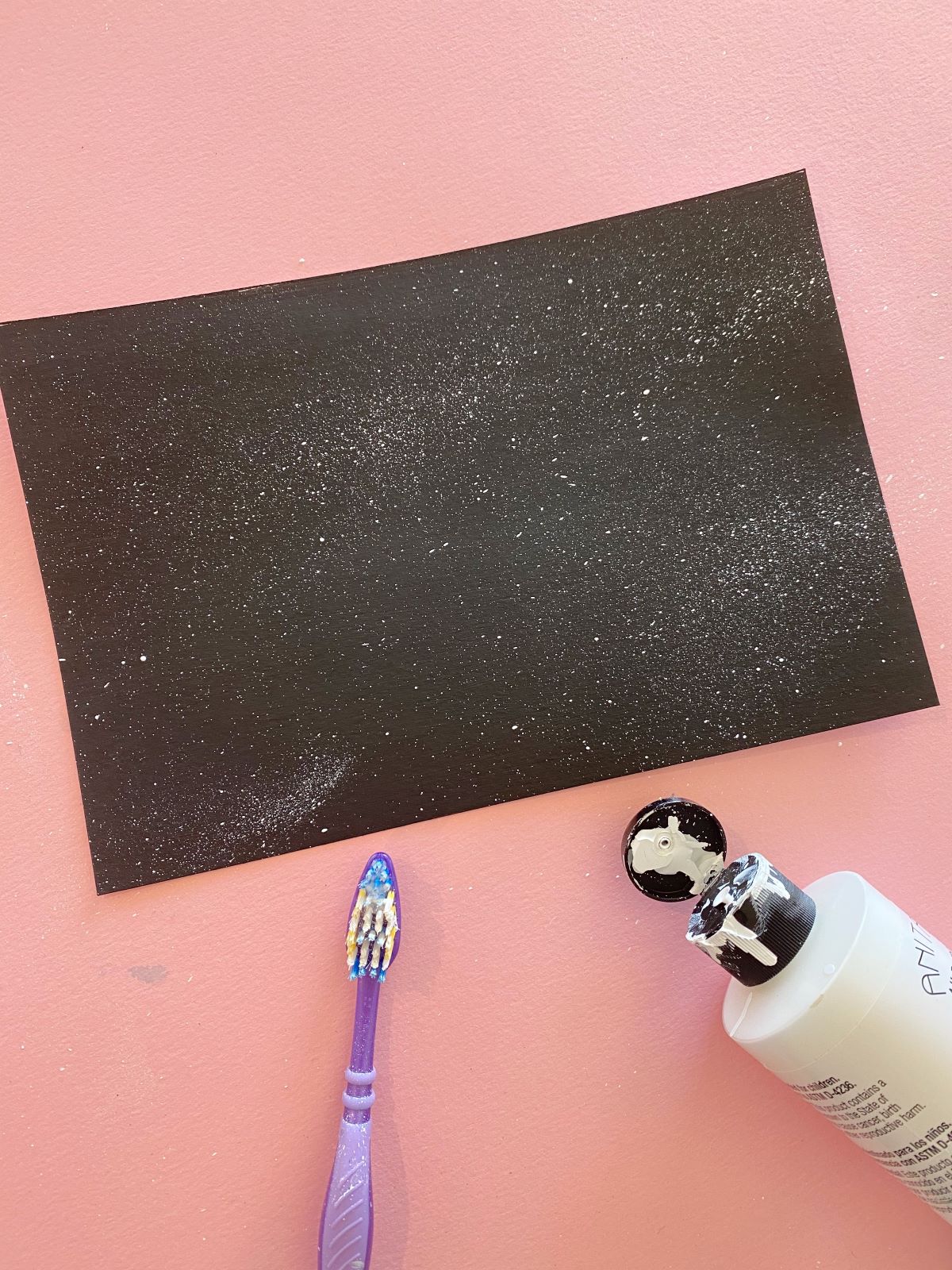 STEP 4 – Attach Characters
Cut off strips of Foam Tape to adhere to the back of each character and then peel off the backing and attach to the space background (this tape has double sided adhesive). Repeat for all characters. This gives the illusion that each character is floating in space!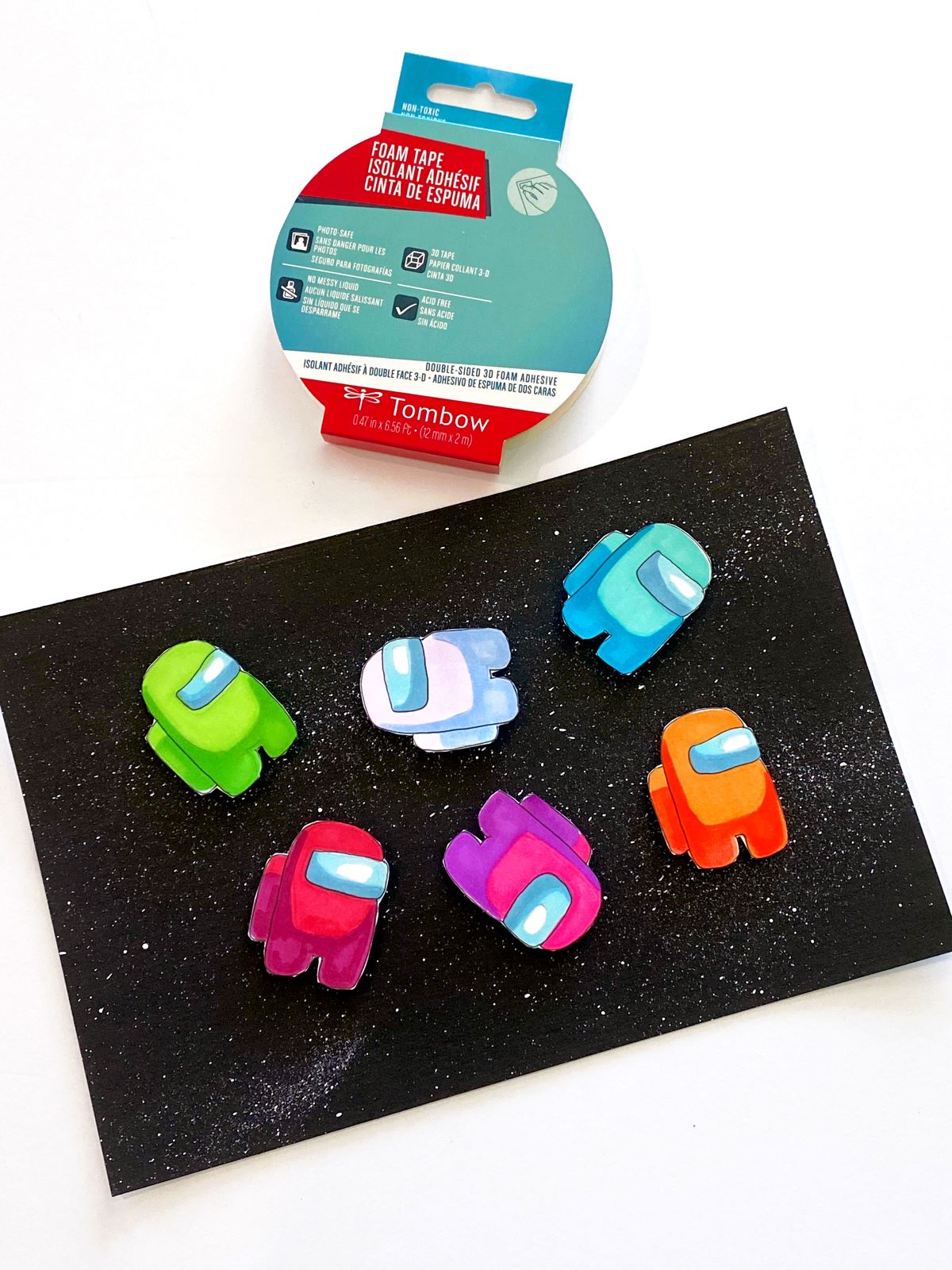 Your Among Us art is complete! You can leave it as is or use white paint or a paint pen to add words like Imposter or Sus for more fun.
If you give this project a try, be sure to tag us at @tombowusa and @thebrewtifulword so we can see your amazing work!
Thanks for following today, see you next time!
Mandy