Hi friends, it's Jennie Garcia! February is Black History Month and I'm celebrating artist, teacher, writer and activist Faith Ringgold. She developed and popularized story quilts and also created masks, soft sculptures, mosaics and children's books. Her activism opened doors for women in museums and galleries. If you want to learn more about her check out this video. In this post, I'll show you how to create art inspired by Faith Ringgold.
Supplies:
Step One:
Use the Tombow MONO Drawing Pencils to sketch. I was inspired by her American People and Black Light Series to create this illustration.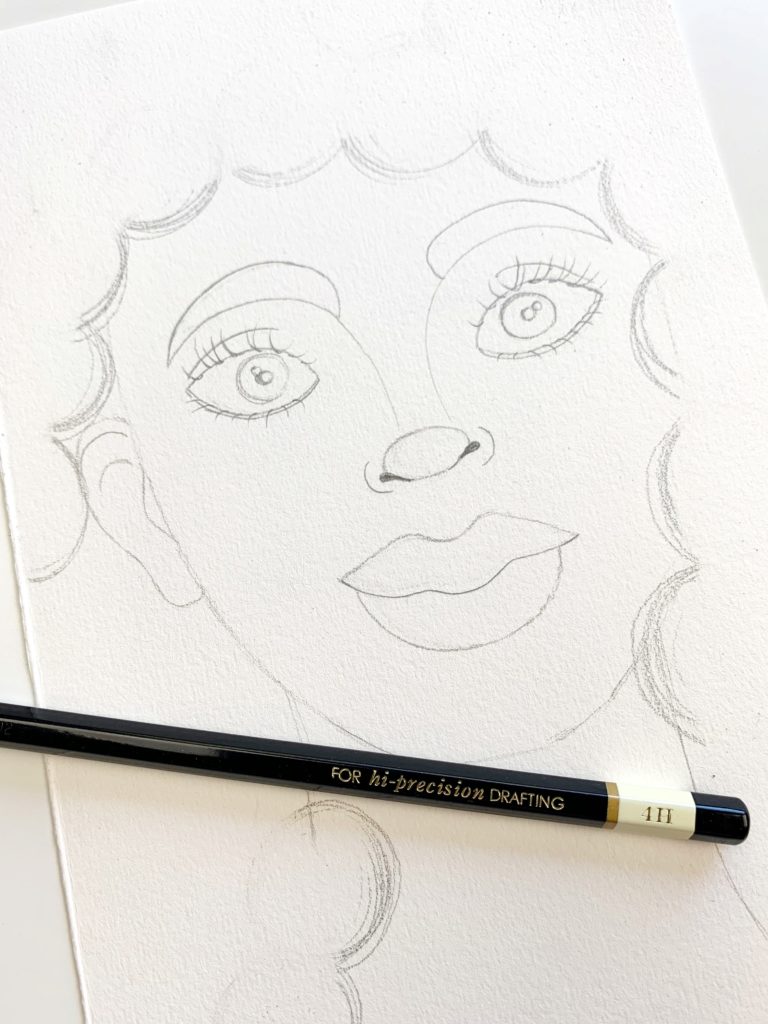 Step Two:
Use the Tombow ABT PRO Alcohol-Based Markers to color the shadows. I used ABT PRO Marker P493 inspired by Ringgold's art. It matches almost perfectly!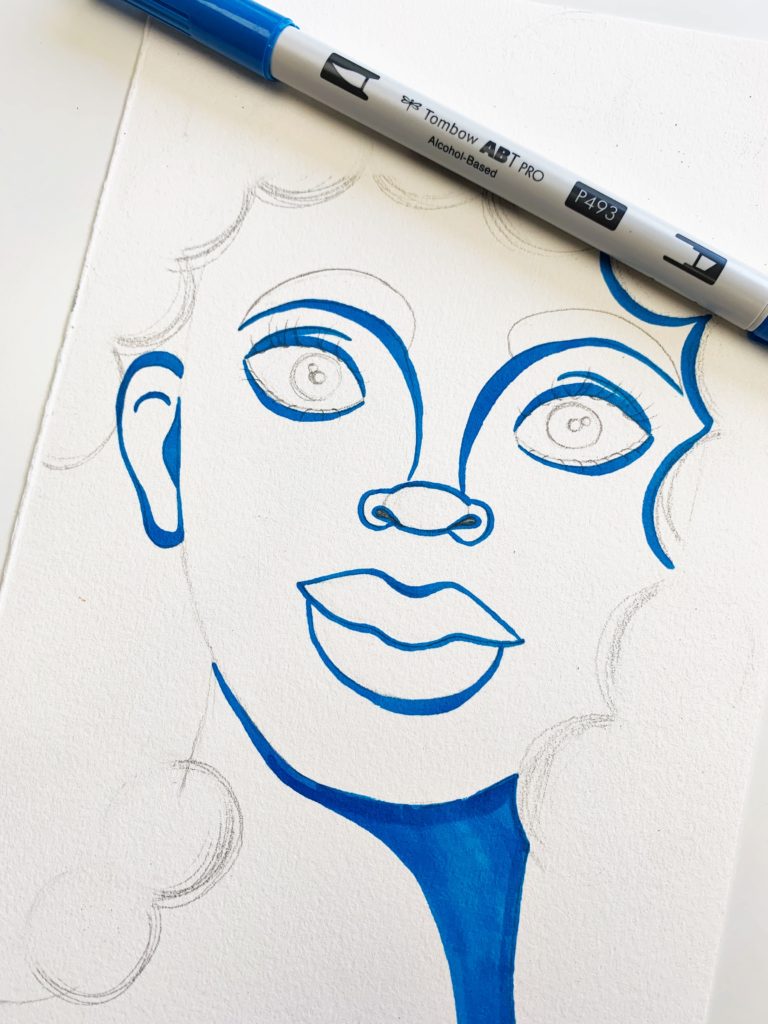 Step Three:
I used these three colors for the skin but instead of blending them, I was inspired by Ringgold's color blocking. If you need help picking skin colors, you can get the Tombow ABT PRO Alcohol-Based Markers People Palette 12-Pack.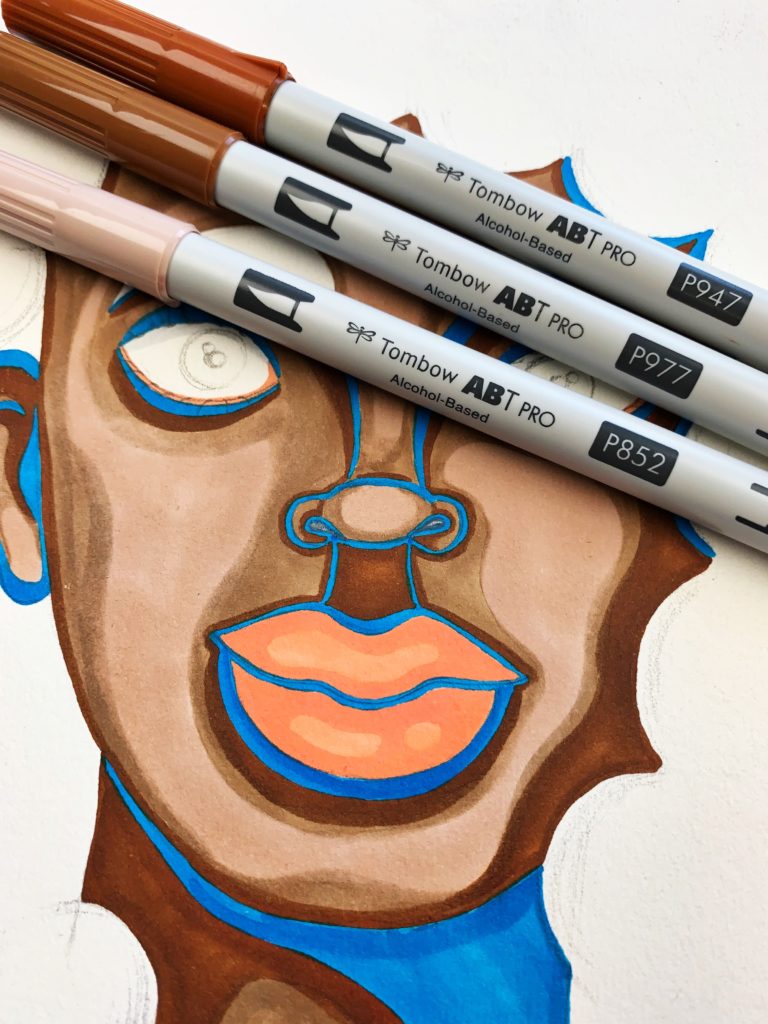 Step Four:
Add shadows using ABT PRO Markers PN25 and PN35. Then, add brown on top. I wanted a background color that would pop and compliment the rest of the illustration, so I picked ABT PRO Marker P845. The blue and red are a great primary color combo. If you need extra help with color combinations check out this post.
Step Five:
Use the Tombow Fudenosuke Brush Pen to draw the eyelashes and add a few details. There are many Tombow options to outline illustrations. For example, Tombow MONO Drawing Pens, Tombow MONO Twin Permanent Marker, Tombow TwinTone Dual Tip Markers. Plus, the fine tip of the Tombow Dual Brush Pens. I didn't outline everything like I usually do because I love the organic shapes.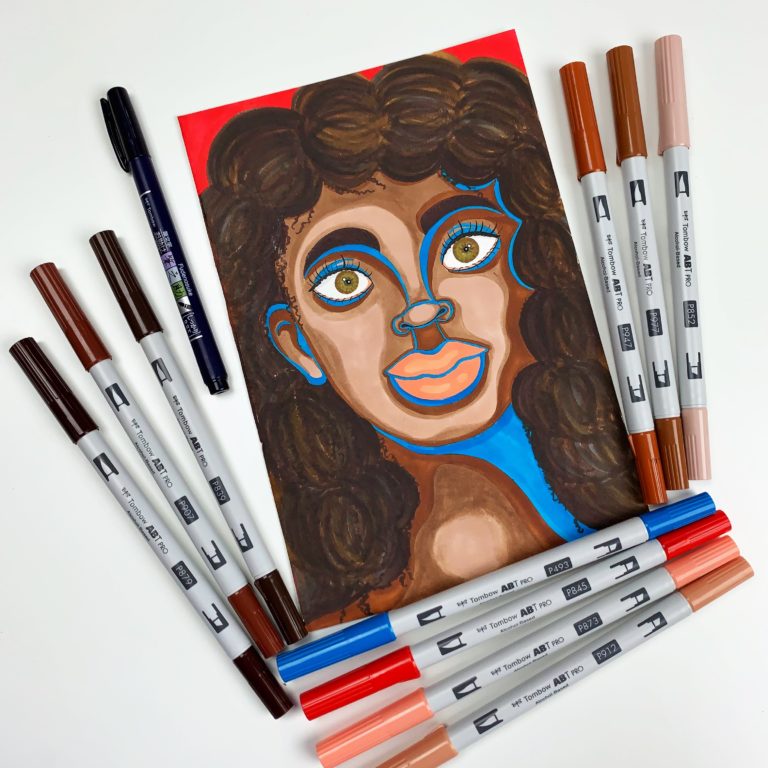 I hope you enjoyed this project! I'll leave you with this quote Faith Ringgold said in one of the many interviews I've seen (you should watch them because she is amazing).
"You can't sit around waiting for somebody else to say who you are. You need to write it and paint it and do it!"
-Faith Ringgold