Hey y'all, Katie here! The Tombow Design Team is excited to celebrate Black artists for Black History Month! I want to show you a few ways to create watercolor art inspired by your favorite artist. I have so many faves, as there are so many great artists out there.
Morgan Harper Nichols is a musician, songwriter, artist, and writer. I absolutely love following her account on Instagram and seeing what she creates and beautiful words she's written.
I am going to share three tips for creating a watercolor art piece inspired by an artist using Dual Brush Pens as watercolors!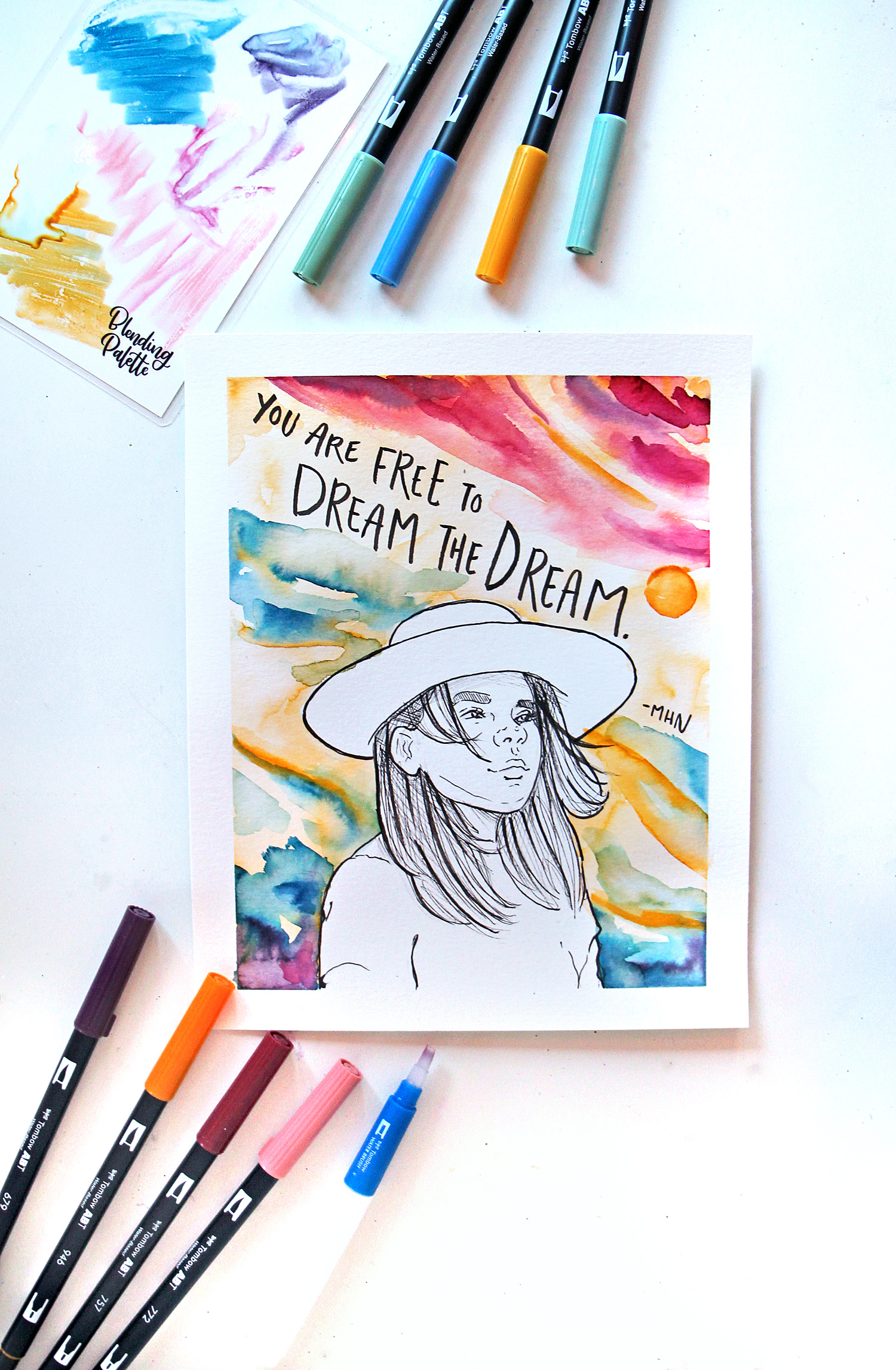 Supplies:
Watercolor paper
Washi tape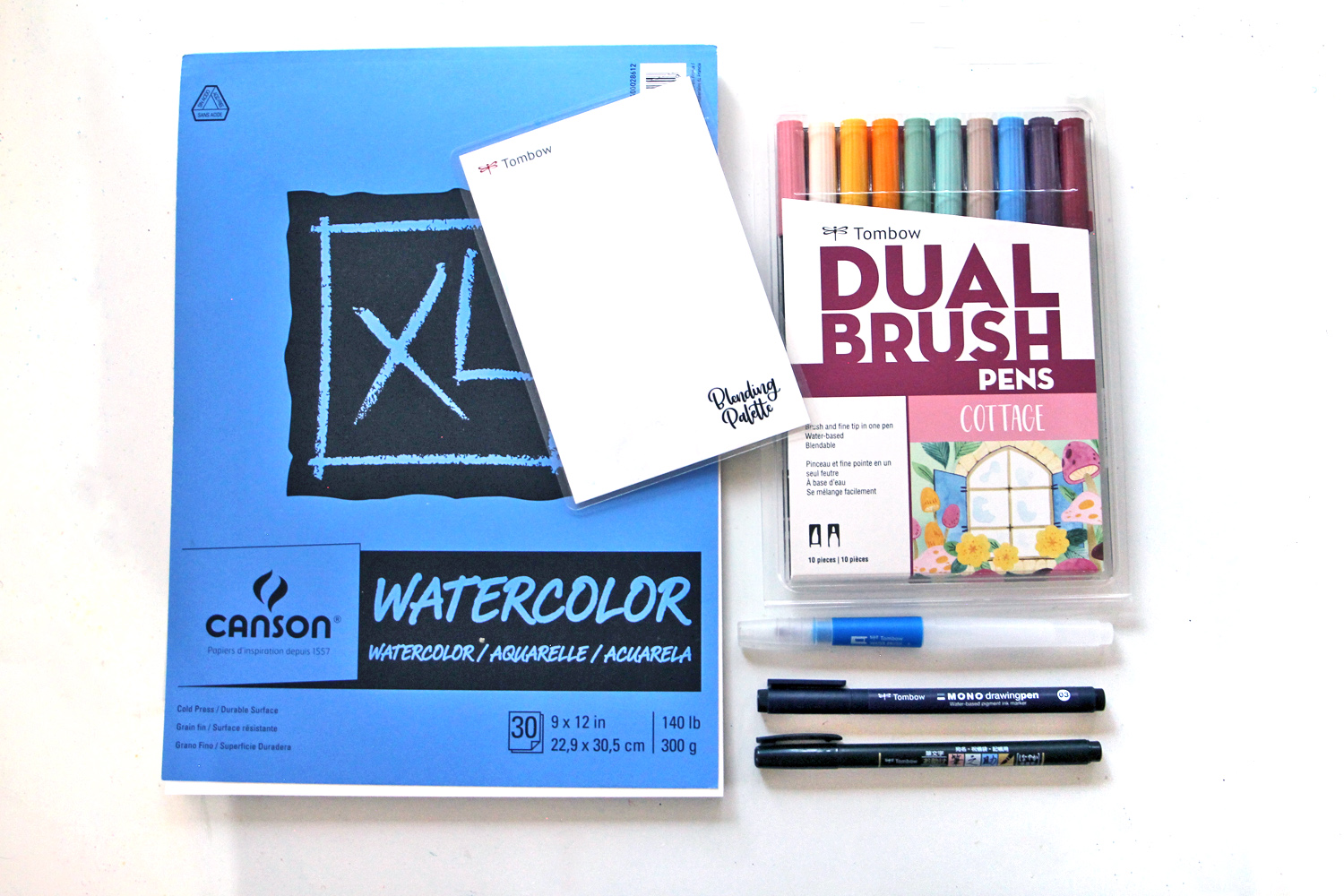 Tip one:
Create a mood board inspired by the artist. Look at the works of your favorite artist and see what themes run throughout their pieces. Do they use similar colors or motifs?
Morgan Harper Nichols uses so many gorgeous colors and I thought the Dual Brush Pen Cottage 10-Pack went well with her style.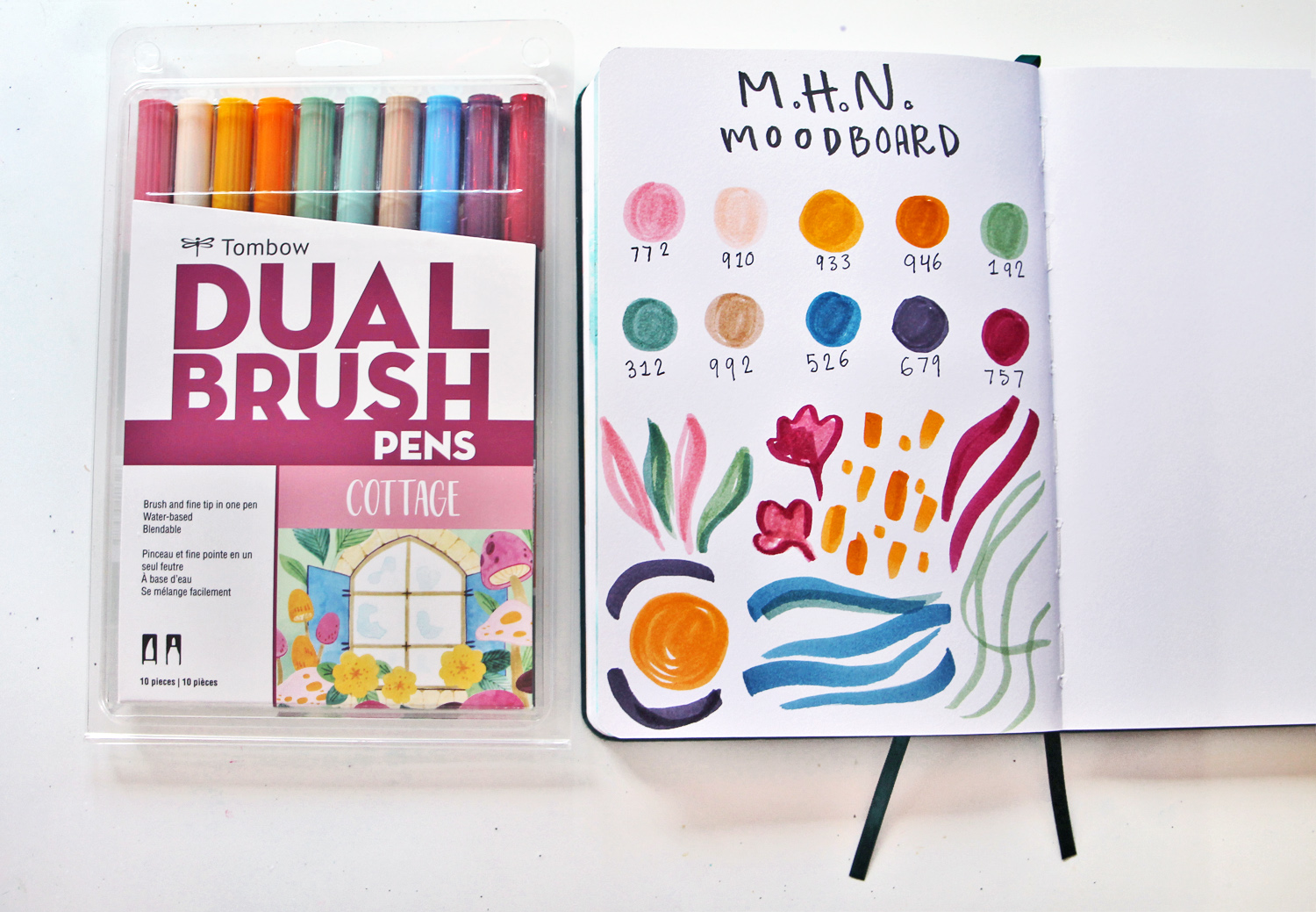 Tip two:
Draw a portrait.
If you're creating a piece of art inspired by your fave creator, what better way is there than to draw a portrait of them? I did a pencil sketch and then inked the portrait with the MONO Drawing Pens.
I also recommend taping off the edges of the paper with washi tape, so that at the end you have a clean white border around your art.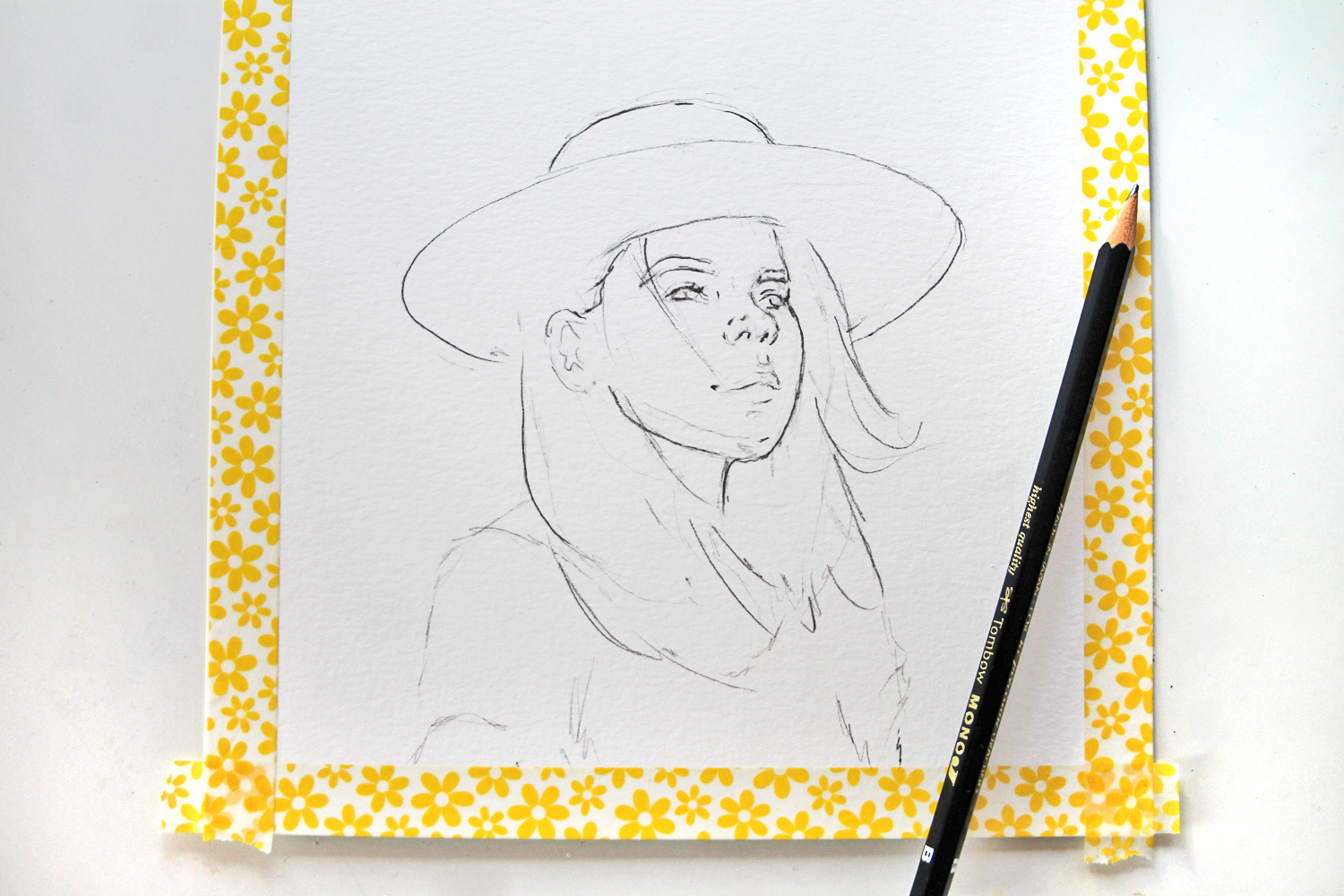 Tip three:
Use the Dual Brush Pens to paint in the background. Consider the techniques that your favorite artist uses. See how you can work them into your own style, so that you aren't  copying their art but instead drawing inspiration from their style.
To create a watercolor effect: Apply the ink to the Blending Palette and pick up the ink using a Water Brush. Apply the color to the page and layer the colors.
Learn more about using a Water Brush here.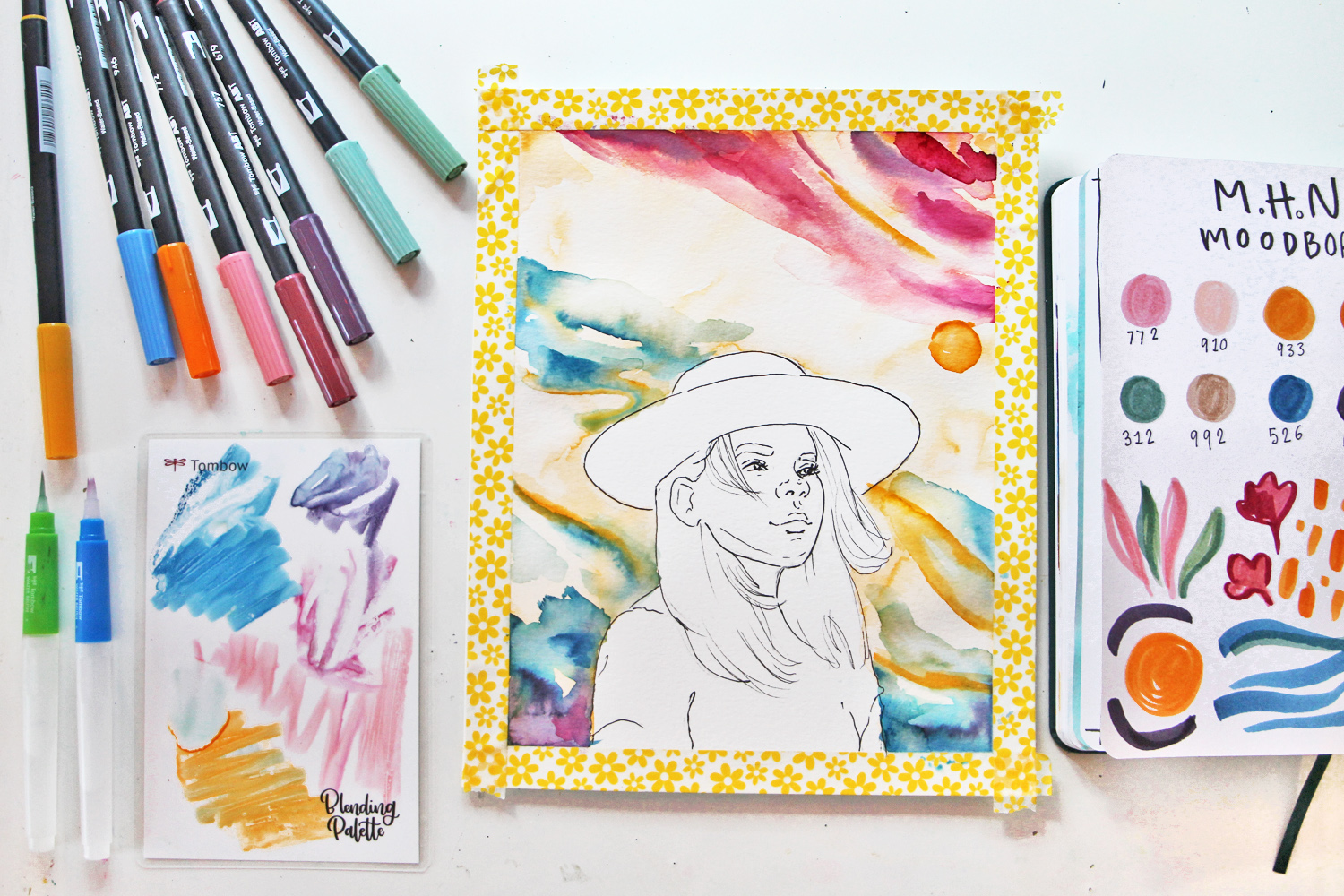 Tip four:
Try hand lettering on one of their quotes.
As I mentioned, Morgan is a poet and I have saved so many of her inspiring quotes. I used a Soft Tip Fudenosuke Brush Pen to hand letter a quote above the portrait.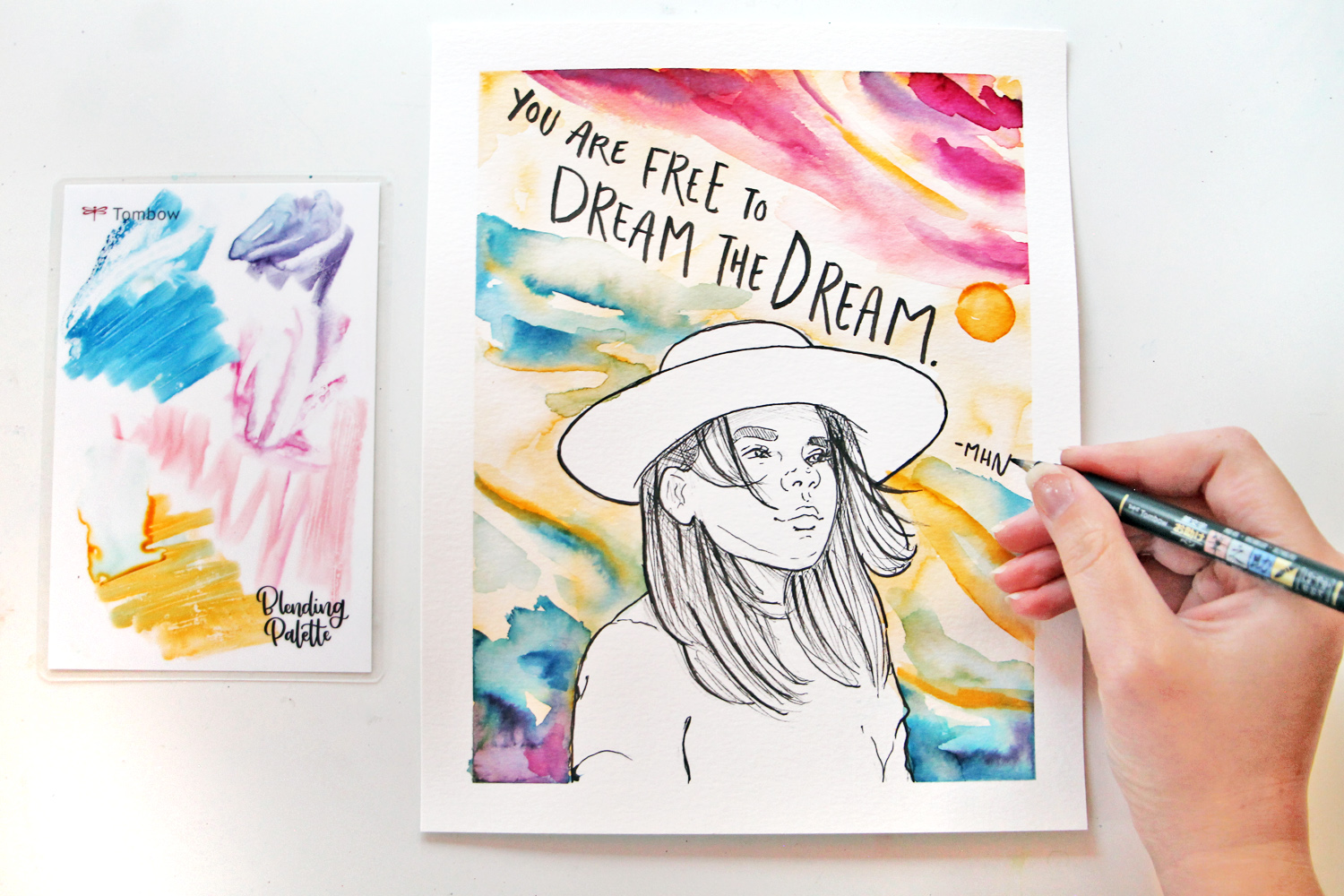 Who is your favorite artist that inspires you with everything that they do?
Thanks for reading! I hope you enjoyed this post! If you're looking for a new artist to follow, be sure to check out Morgan Harper Nichols to follow her magic!
-Katie