This month is International Artist Day, and the Design Team is creating projects inspired by famous artists. Hey there, it's Liz from Liz on Call, and I wanted to create something inspired by the abstract work of Jackson Pollock. Let's use Tombow Dual Brush Pens as watercolors to create a watercolor splatter background for your hand lettering projects.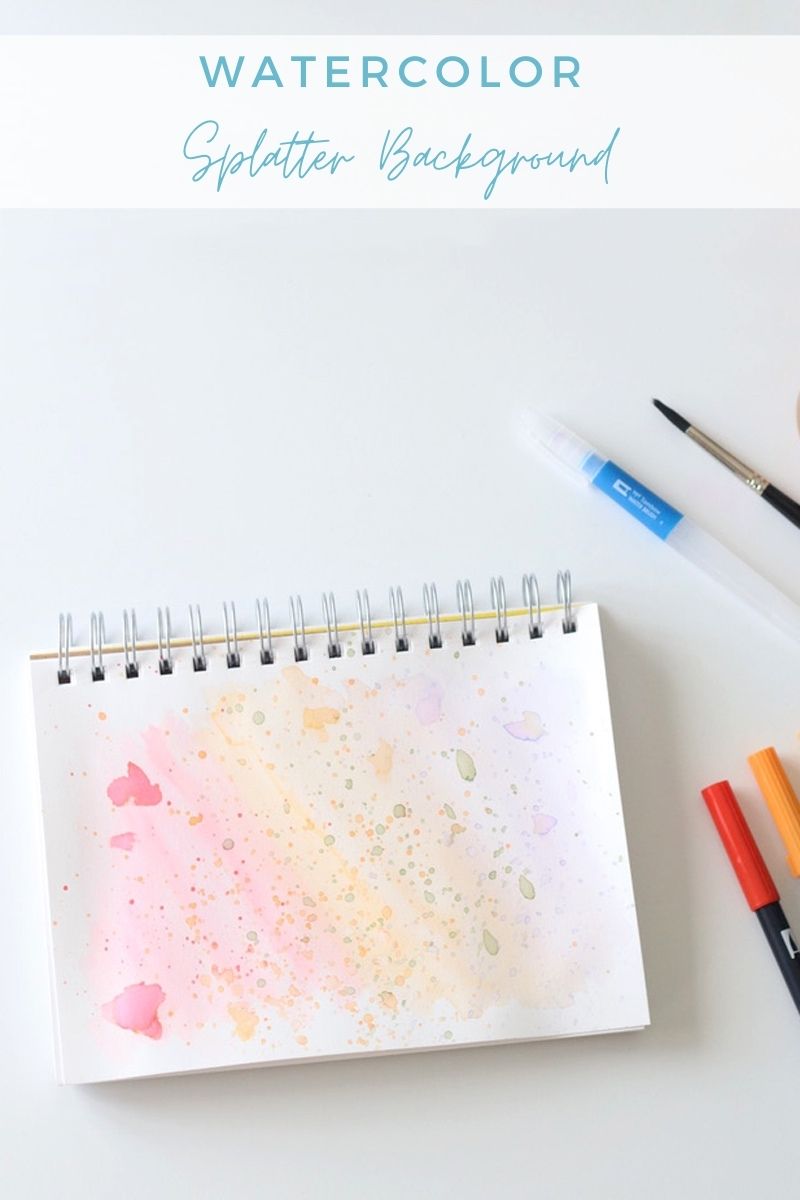 Just know watercolor splatter doesn't splatter like regular paint. So, this isn't going to look exactly like Jackson Pollock's art, but it is for sure inspired by his work. Plus, it makes a great background for your hand lettering designs.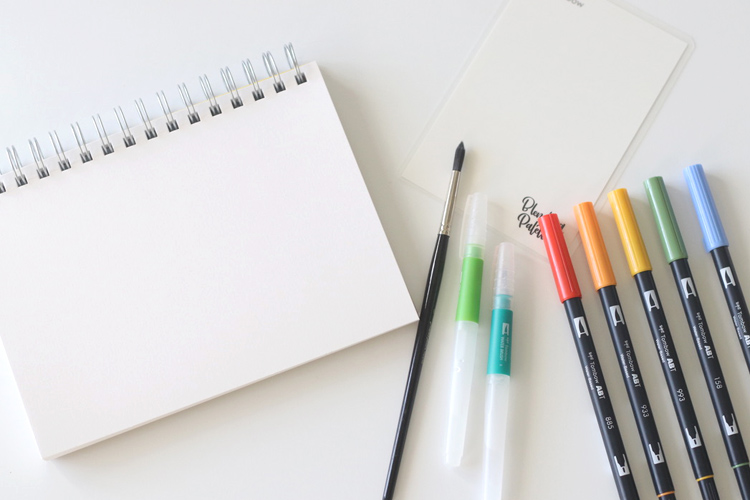 Supplies:
Watercolor paintbrush
Watercolor paper
To get started, we are going to create a base layer on our watercolor paper. To do that, add some color from the Dual Brush Pens to the Blending Palette.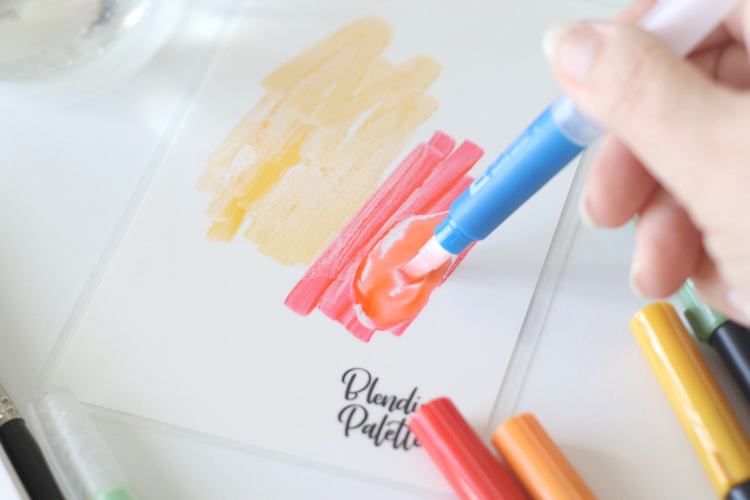 Use the Tombow Water Brush and pick up some of the color and add it on the watercolor paper.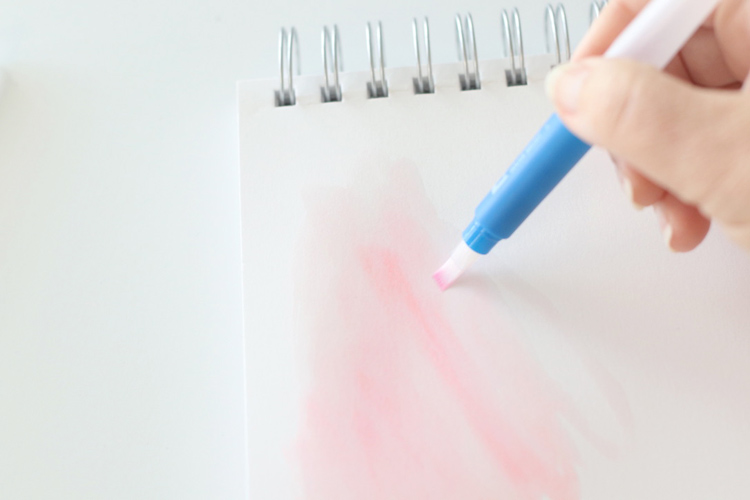 I used three colors to create this base layer of my background.  I tried to cover the the entire page with color and blended the three colors as I went.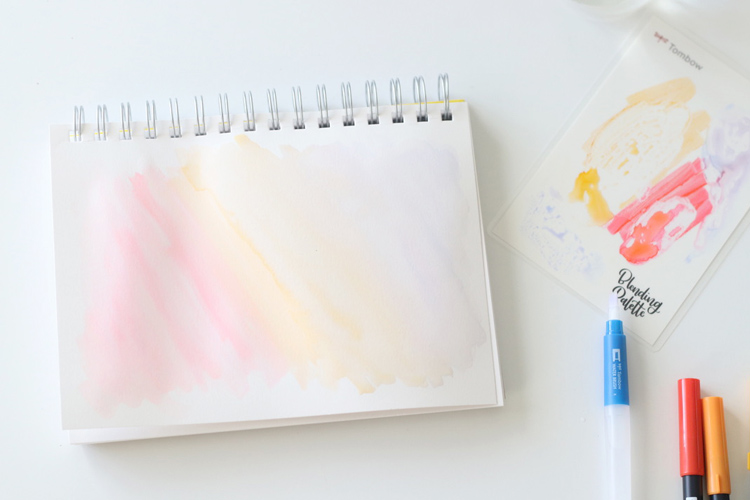 Once you have finished the base layer, let it completely dry before moving on to the next step. Now, comes the splatter part! I added a few pieces of regular copy paper under my work area to catch any stray splatters.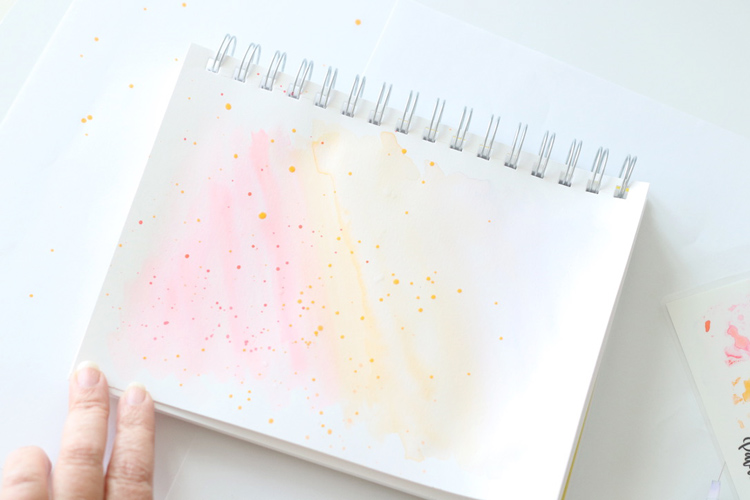 Use your Blending Palette again, but use a regular paintbrush to pick up the color this time. Make sure your paintbrush is really wet and mix it with the Tombow Dual Brush Pen color on the Blending Palette.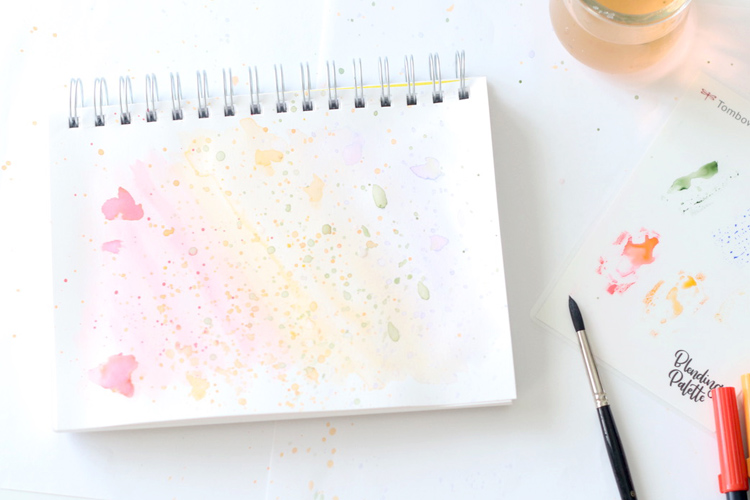 Gently shake the paintbrush over the watercolor paper to add the splatters. Continue adding splatters in different colors until you get a look you like. You can also add some big dollops of water and color to your watercolor splatter background if you want some bigger splatters.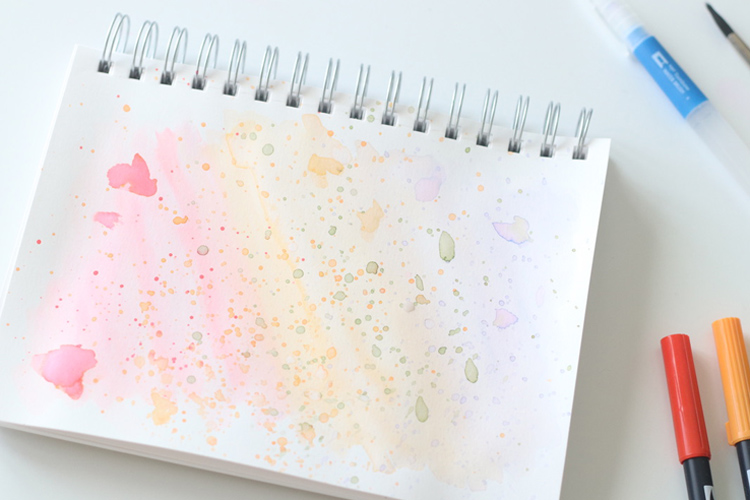 Once you finish your background, let it dry completely and then it'll be ready to add any hand lettered word art you if want! Of course you don't have to use it for a hand lettering background. You can use it as art or you can make it into a card. There are so many possibilities!