Hello friends, this is Smitha! As a self-taught artist, my all-time favorite and most used tool in my stash is a pencil. I'll share a few easy pencil shading tips that you can incorporate into your drawings to quickly capture the details.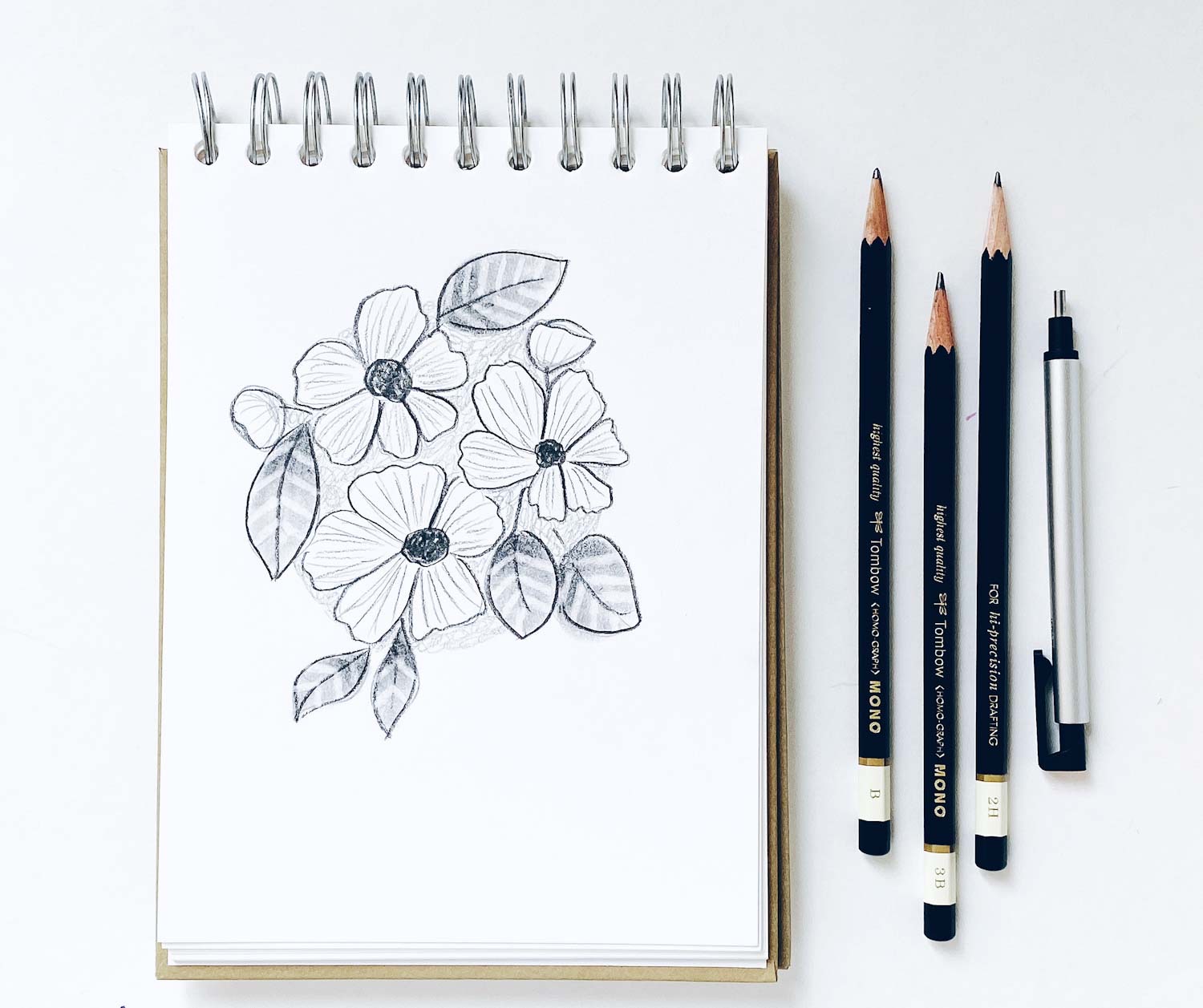 Material list: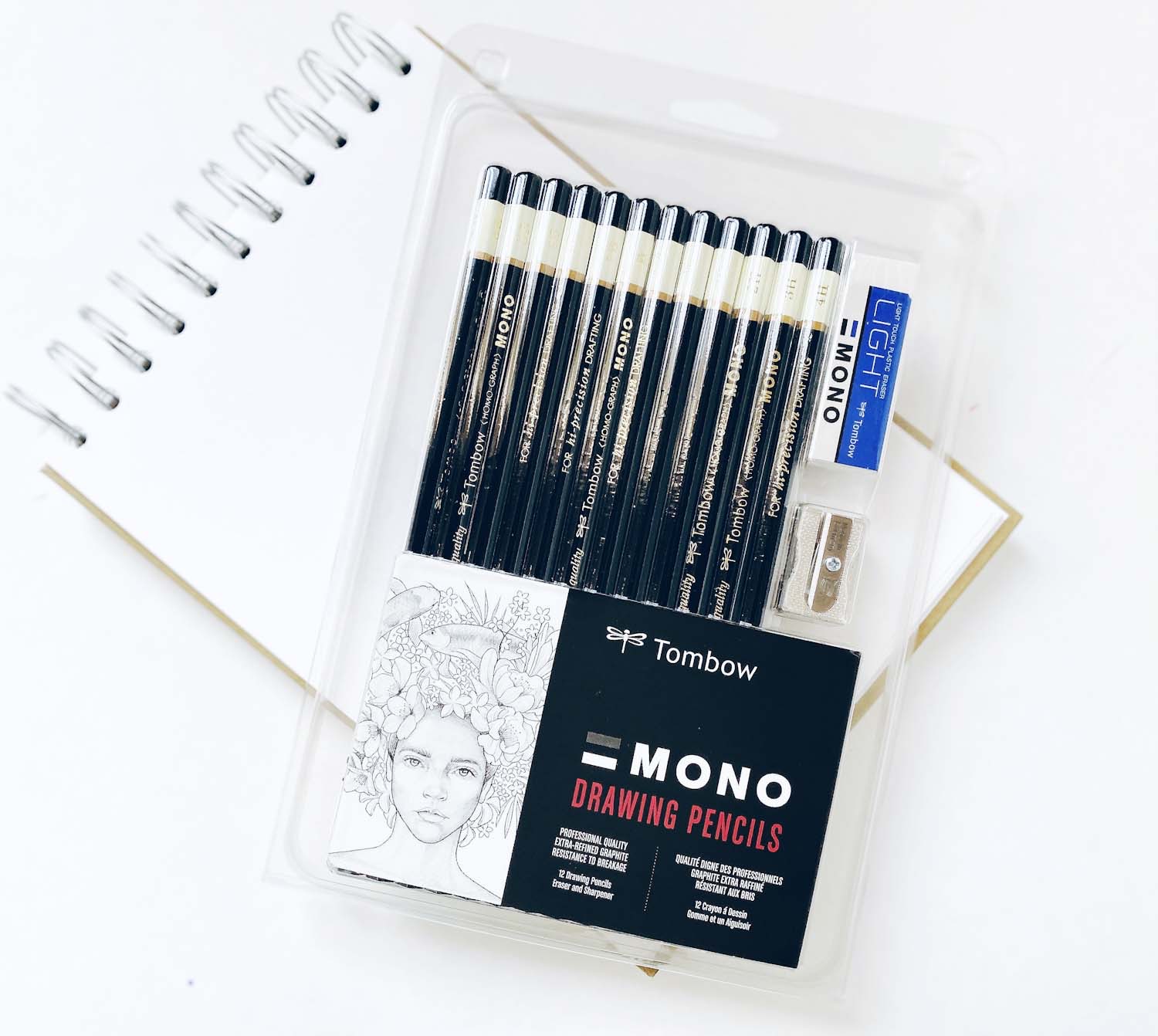 Draw Quick Outlines:
To draw those first lines onto my blank page, I always reach for the MONO Drawing Pencil 2H or 4H. The H-grade pencil has a harder lead and is great to use to draw light and thin lines. These are easily erasable, which is what you want while sketching out your initial flower shapes.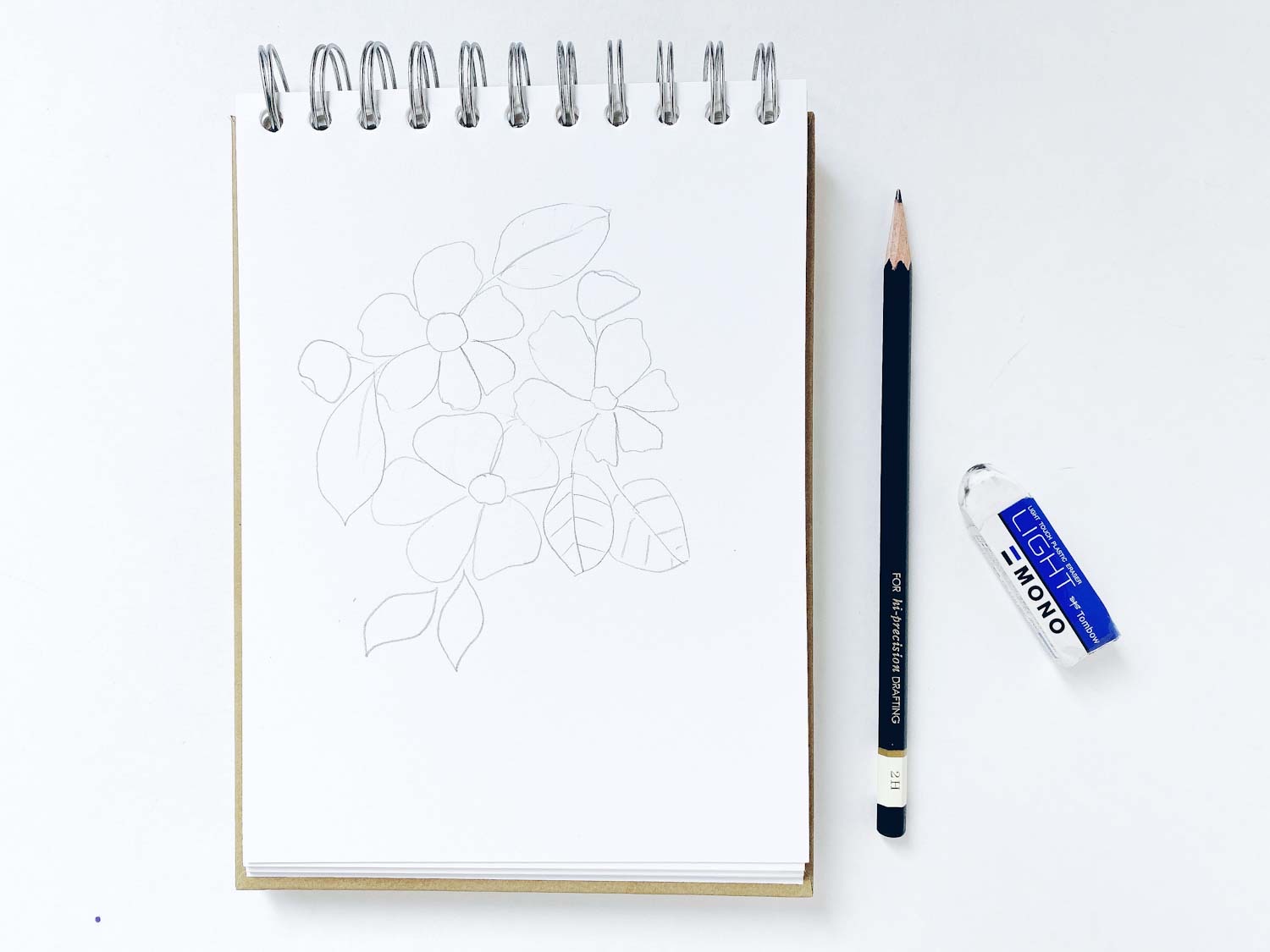 Draw Darker Details:
The MONO Drawing Pencils B, 2B, or 4B or all great to add a nice black onto the page. These pencils have a softer lead and you can cover a larger area and color it in.
TIP: I like to keep the pencil tips of my B pencils rather short and not pointy at all. This helps apply the pencil onto the paper smoothly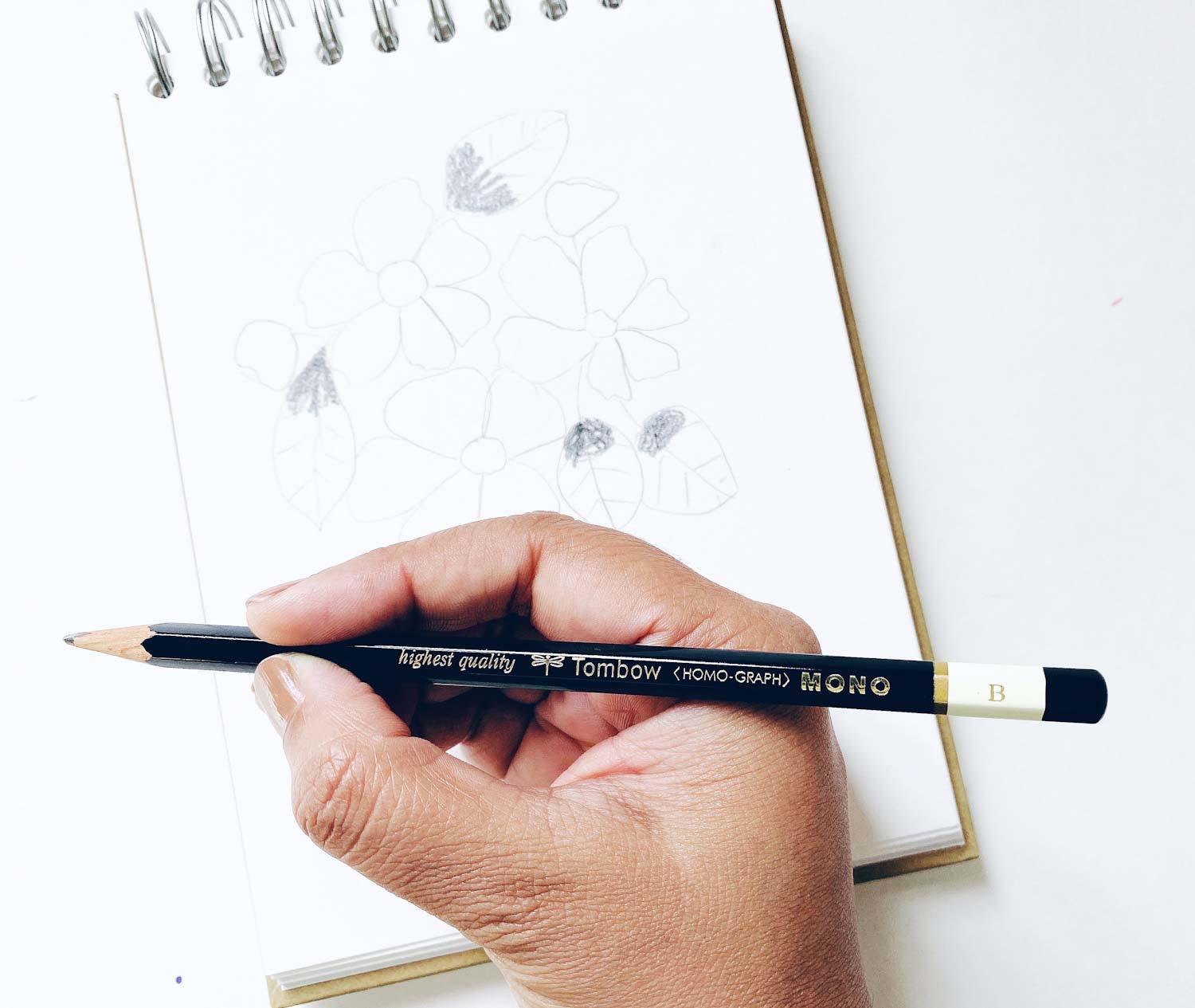 Create Gradients by Smudging:
The pencil marks of the B pencils can be smudged softly to create an ombre or gradient effect easily. You can use smudgers available in the market or simply roll up a piece of paper into a cone and use the paper tip to smudge the pencil. Cotton swabs might work here too. try using what you have!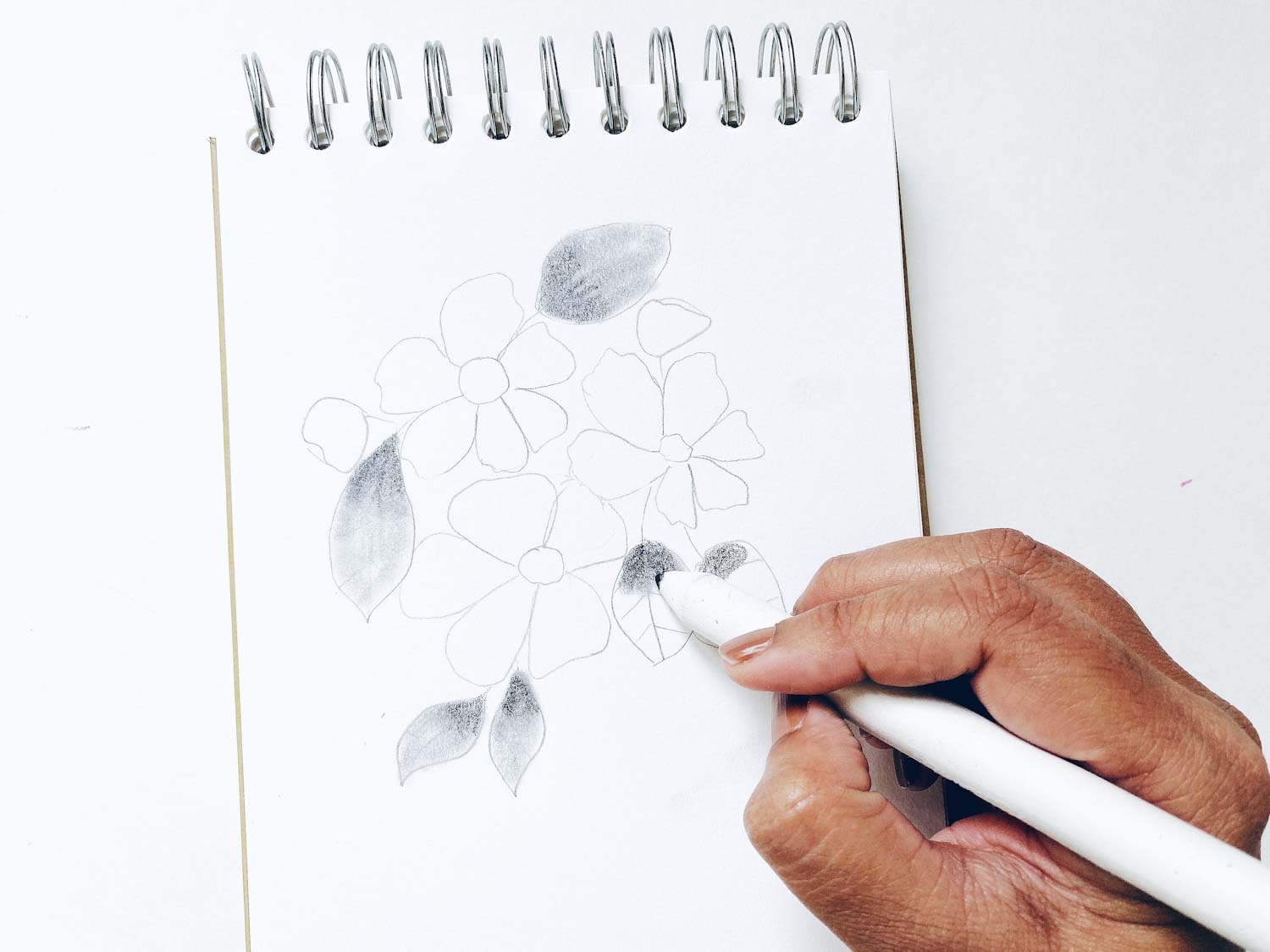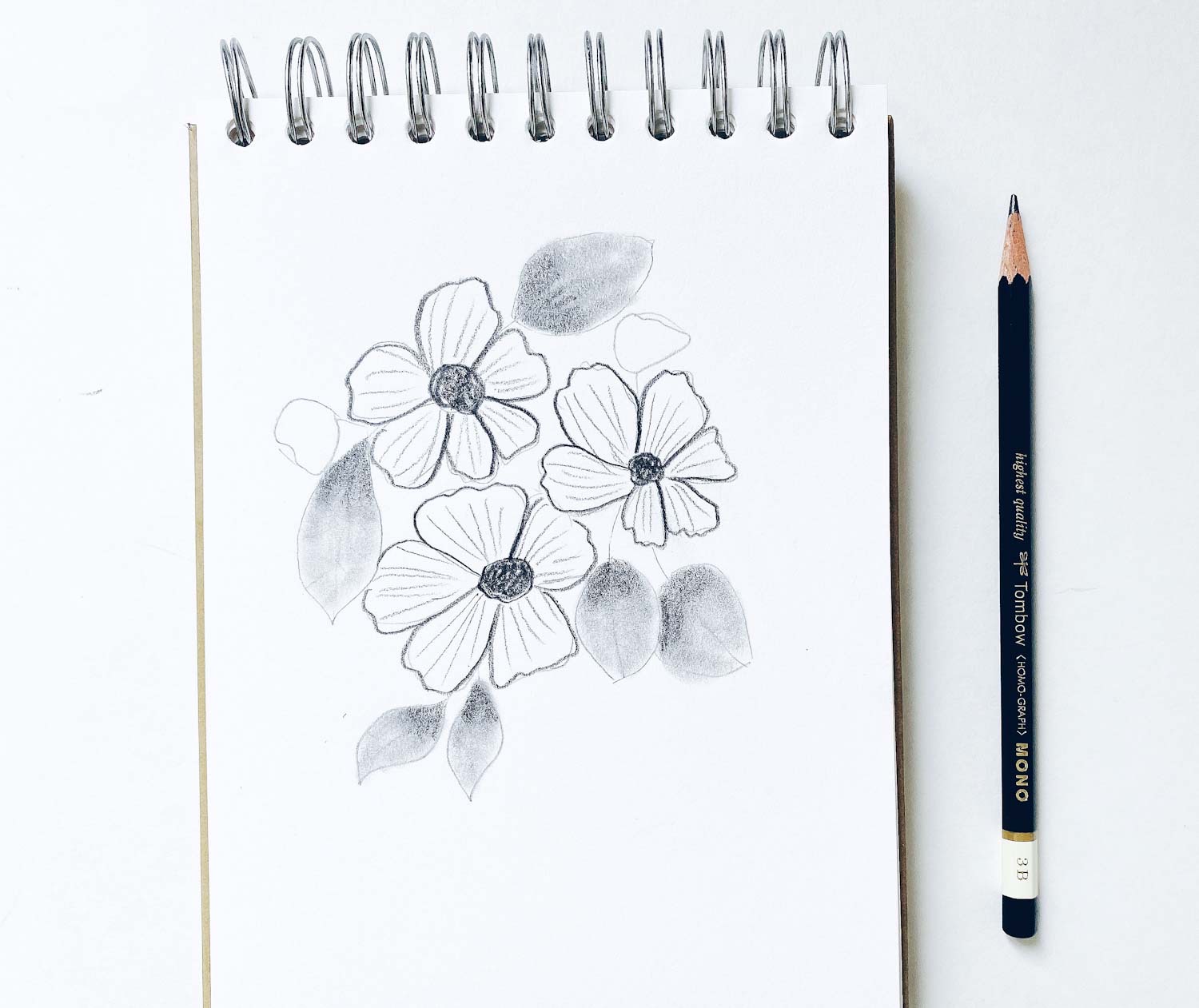 Add White Details With a Fine Eraser:
The MONO Zero Eraser is so tiny and magical to use in your pencil sketches! I love adding tiny details- think veins on your leaves or highlights on your petals. Simply erase the pencil to reveal the white paper beneath!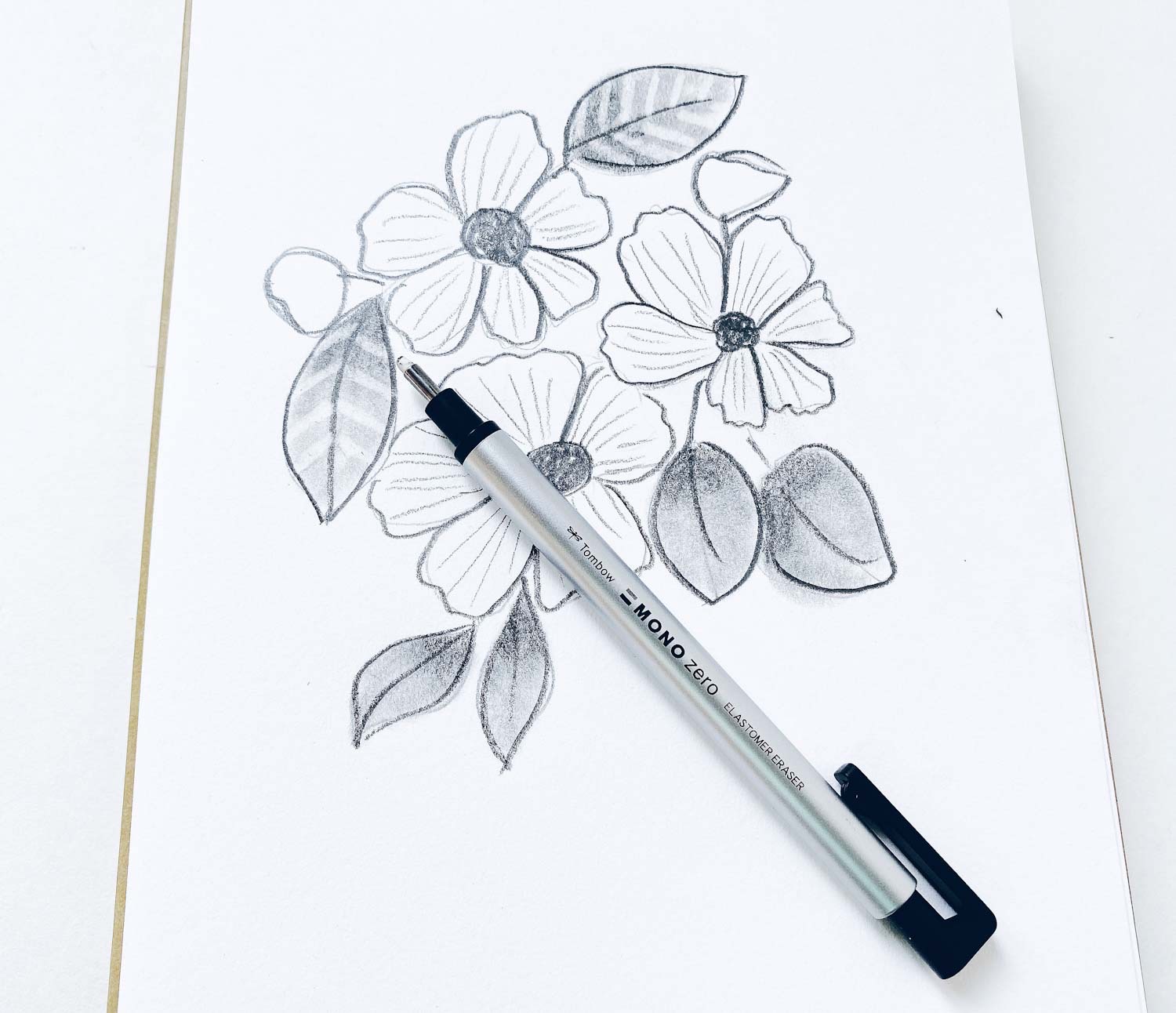 Try Scribbling:
For adding details quickly, try scribbling quickly to cover larger areas. Use an overlapping circle or messy scribbles to add a light grey detail to your sketch.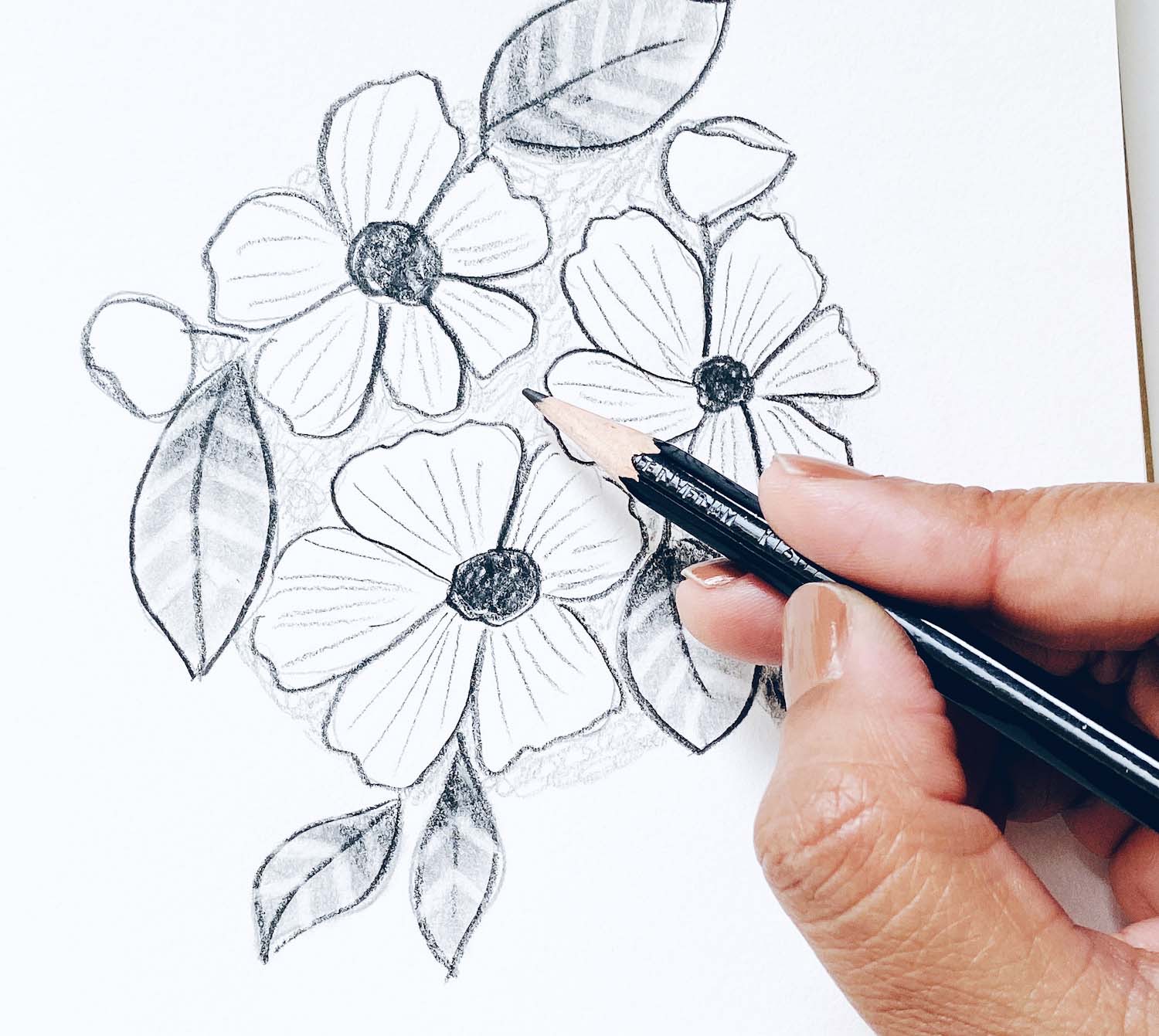 Here is how my final floral sketch turned out. I love the varied elements and the pencil easily captured the background and details. Now we can recreate this with watercolors or paints easily!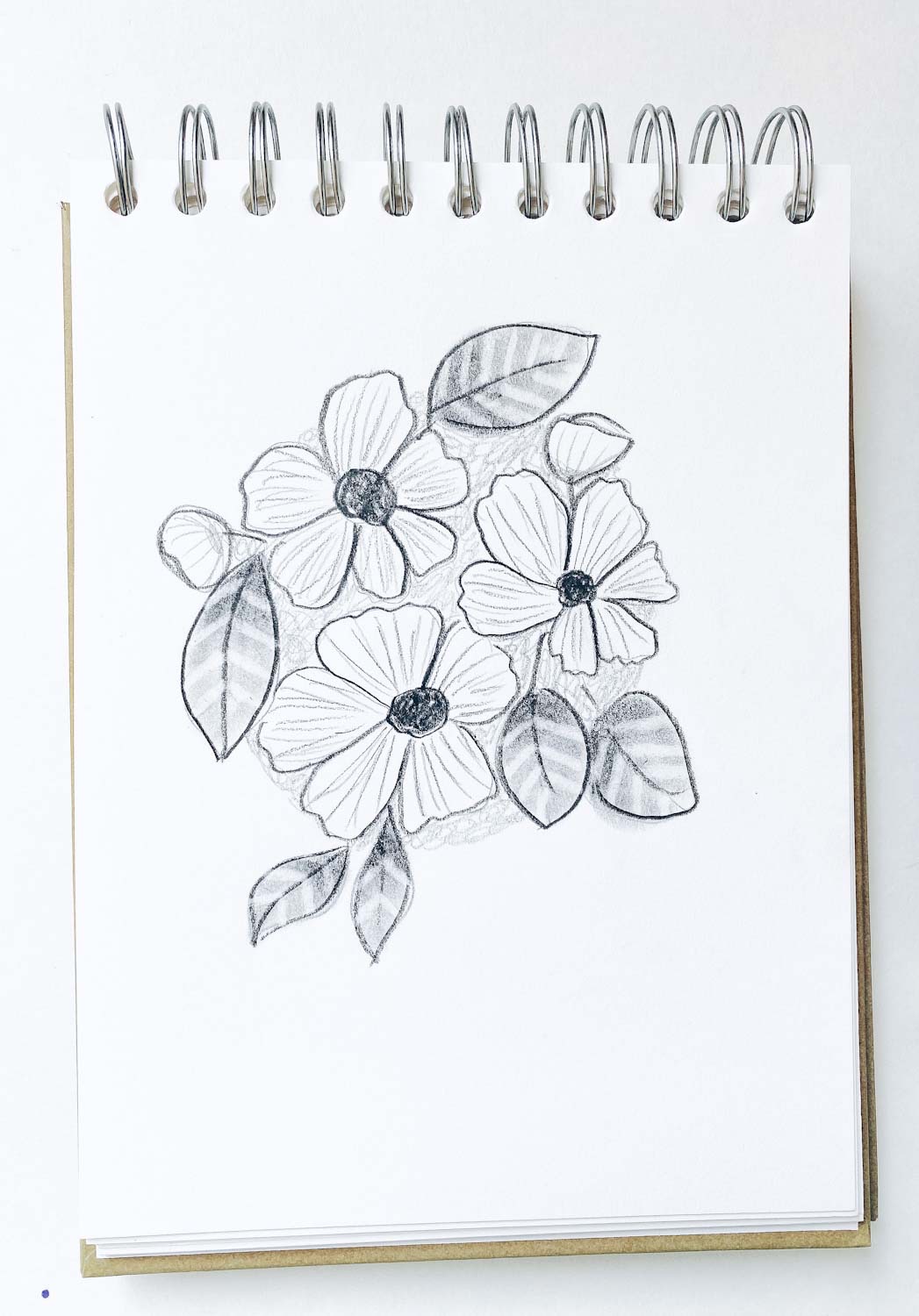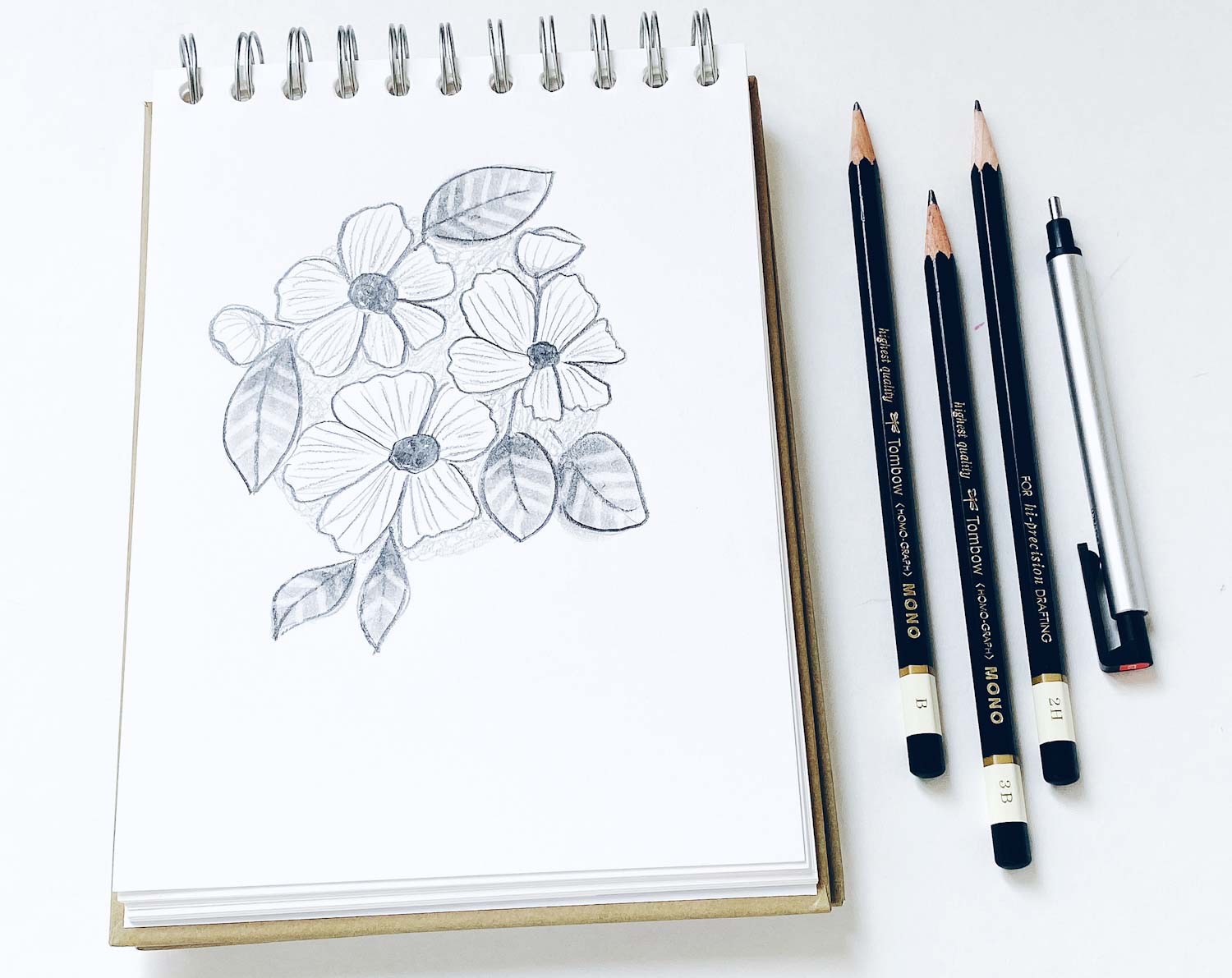 I love reaching for my pencil for sketching. Do you use pencils or pens more in your drawings? Let me know in the comments section below!
Happy crafting!
Smitha
Find me on Instagram: @smithakatti