Hi Everyone! This is Jennie with my list of Autumn Favorites!
Supplies: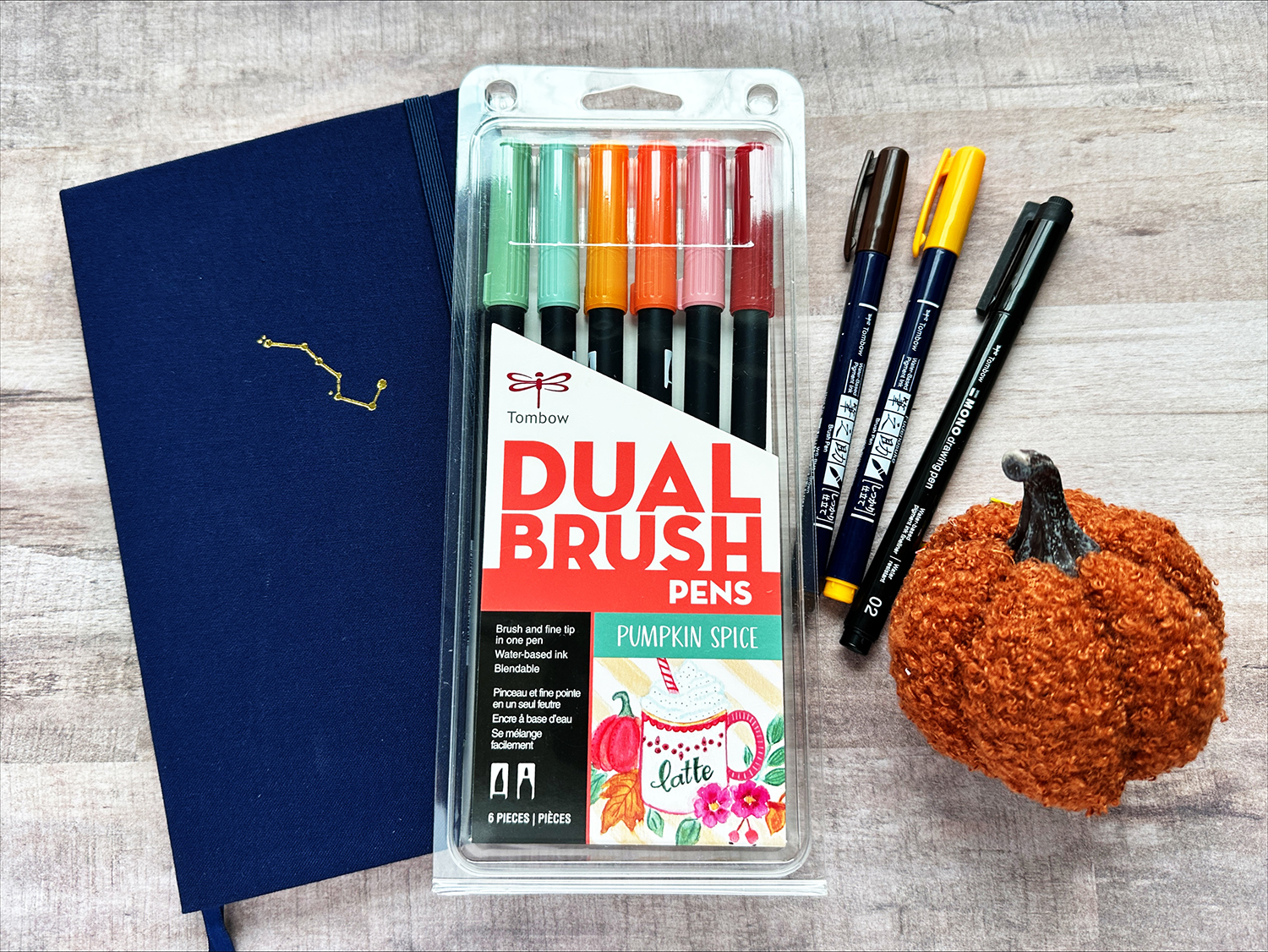 Step One: Create the header
Create a header using the Tombow Dual Brush Pens. To write "Autumn Favorites" I used a blending technique. Scribble with a dark color on a Tombow Blending Palette and pick up the color with a light color. As you write, the tip of the brush pen will start self-cleaning and the light color of the Tombow Dual Brush Pen will reappear.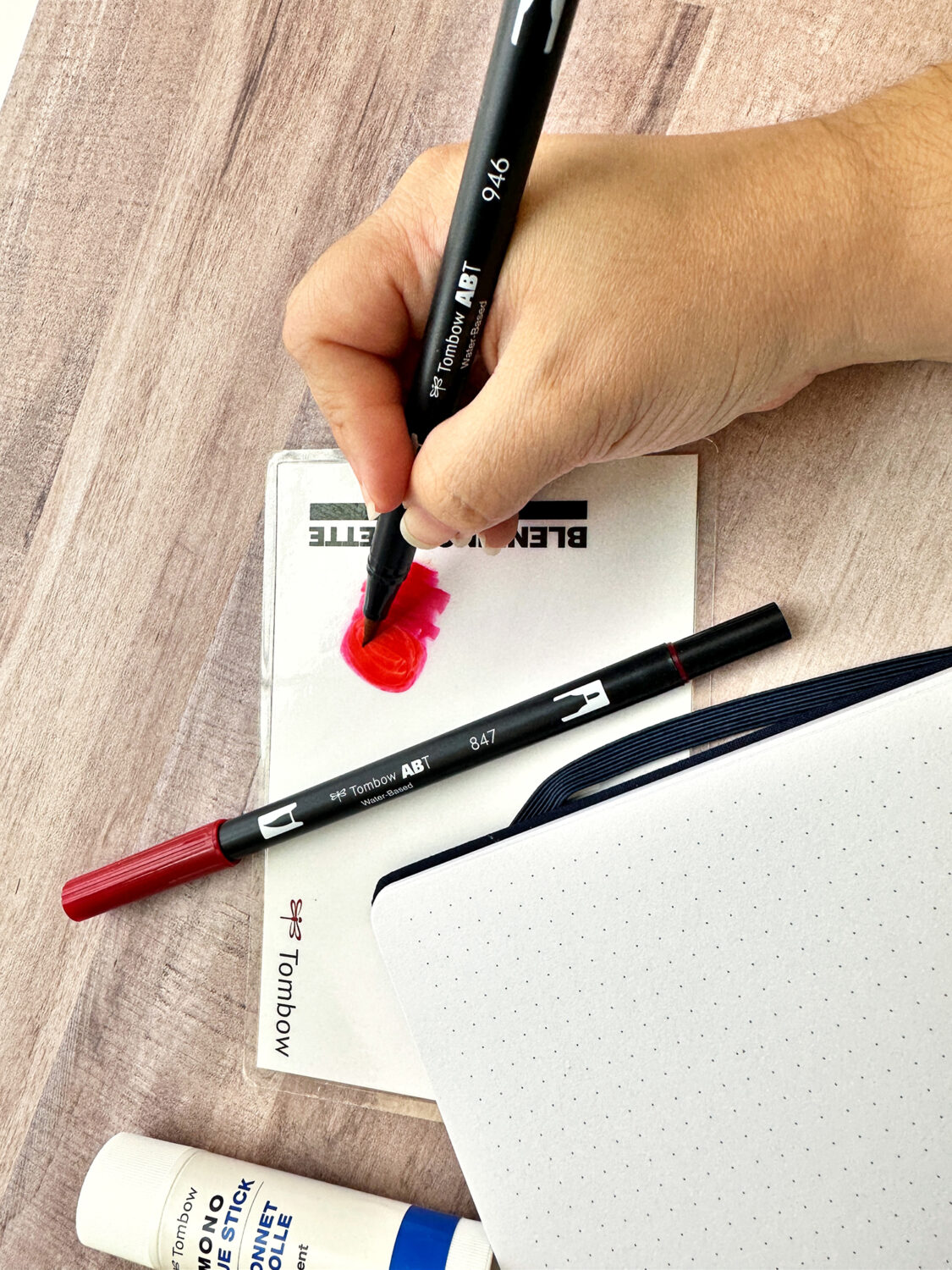 To get good contrast, pick colors that have a significant difference in value. Value refers to the darkness and lightness of a color. If you pick two colors that are close, your blending won't have contrast. This contrast holds the "wow factor".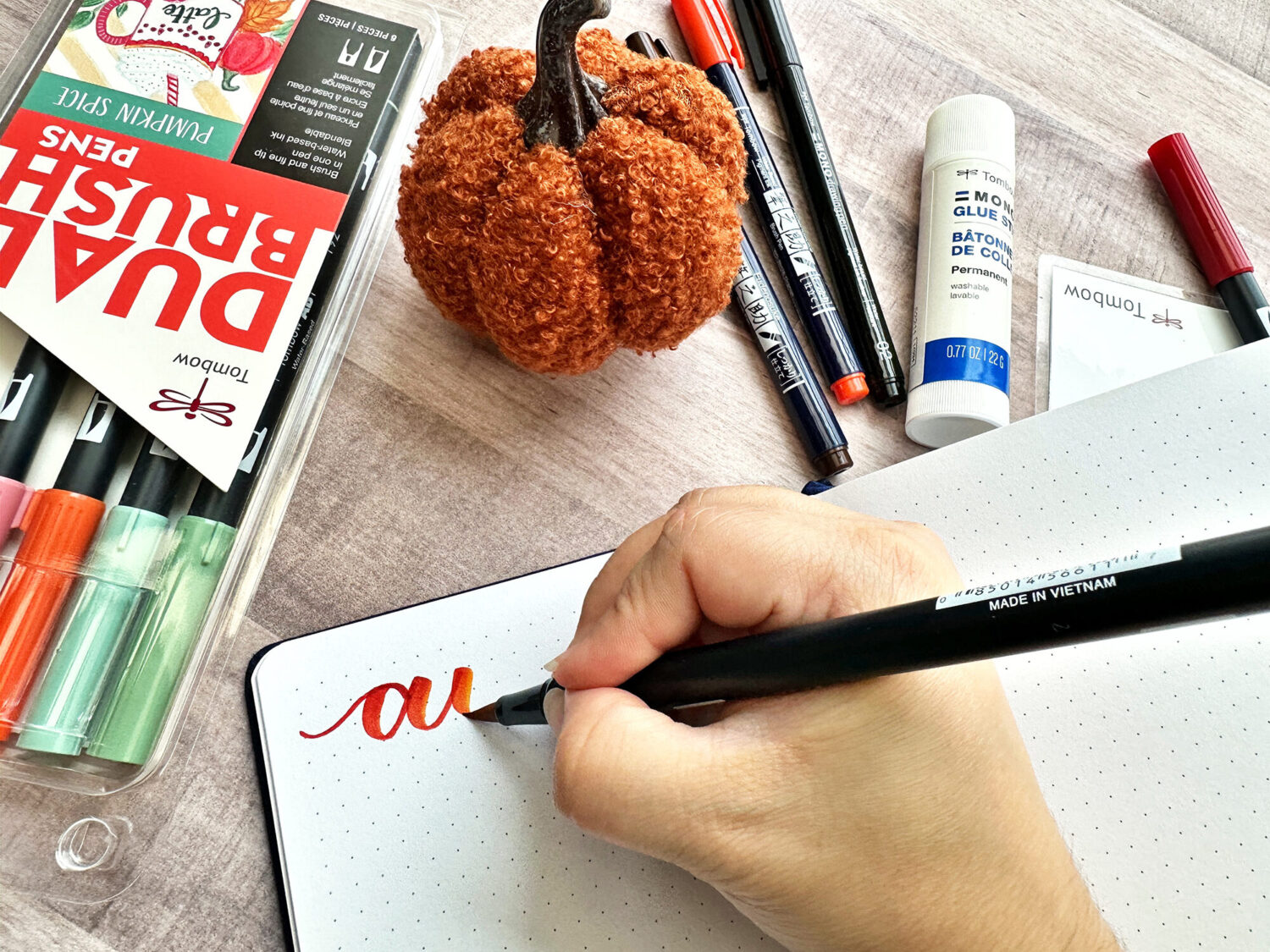 Before you write in your journal, try your blending combinations on a piece of scrap paper. Refer to the color wheel and try to pick analogous colors, unless you want to create brown. In that case, use complementary colors. Complementary colors are colors that are opposite to each other in the color wheel.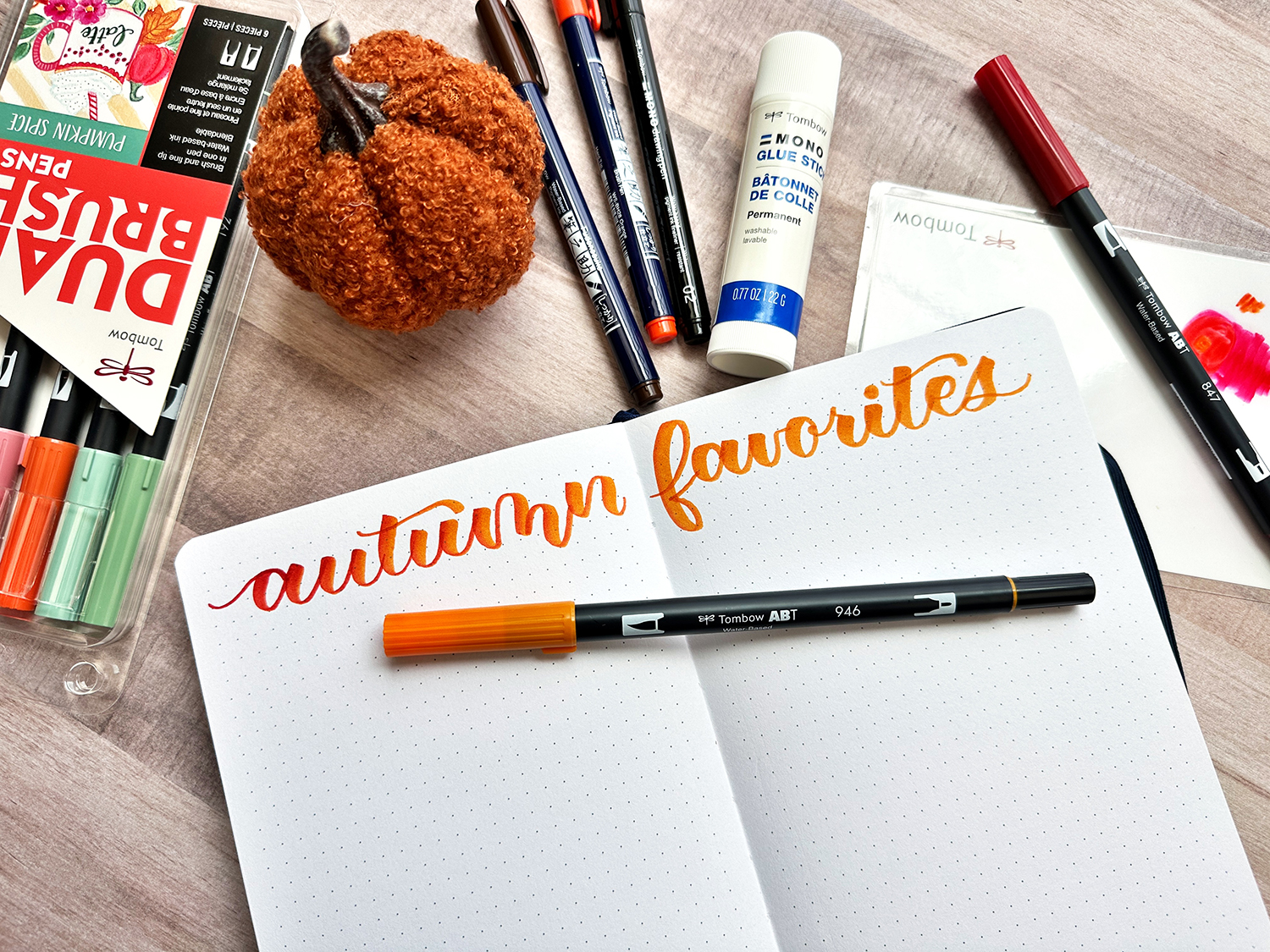 Step Two: Draw the frames
If you are using photos, stickers, or magazine images, trace them using a MONO Drawing Pencil.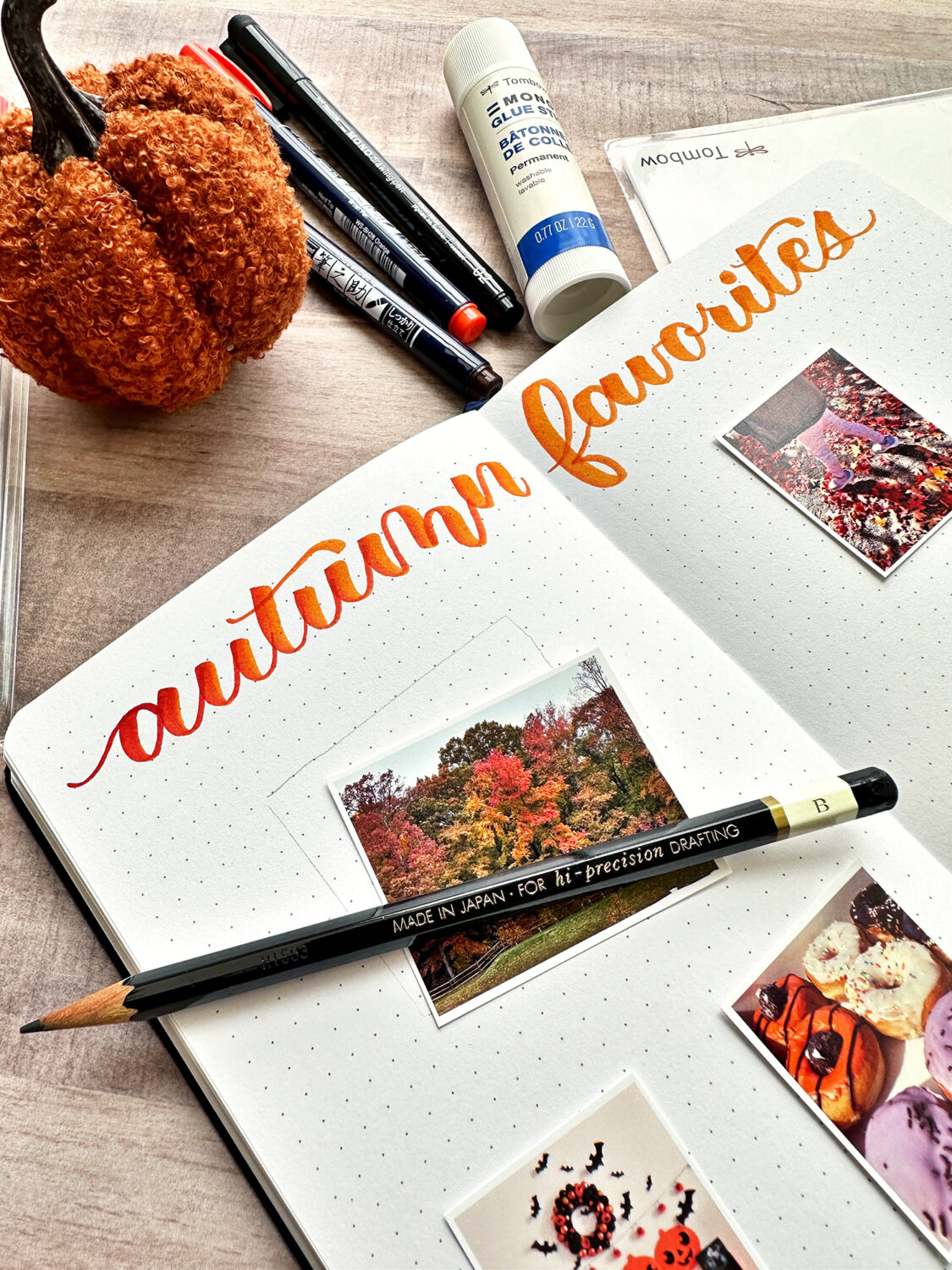 Use the Tombow Dual Brush Pens to create the frames. Go over the main frame with lines to create a woodgrain pattern. Line the frame with the Tombow MONO Drawing Pen and add little circles as screws.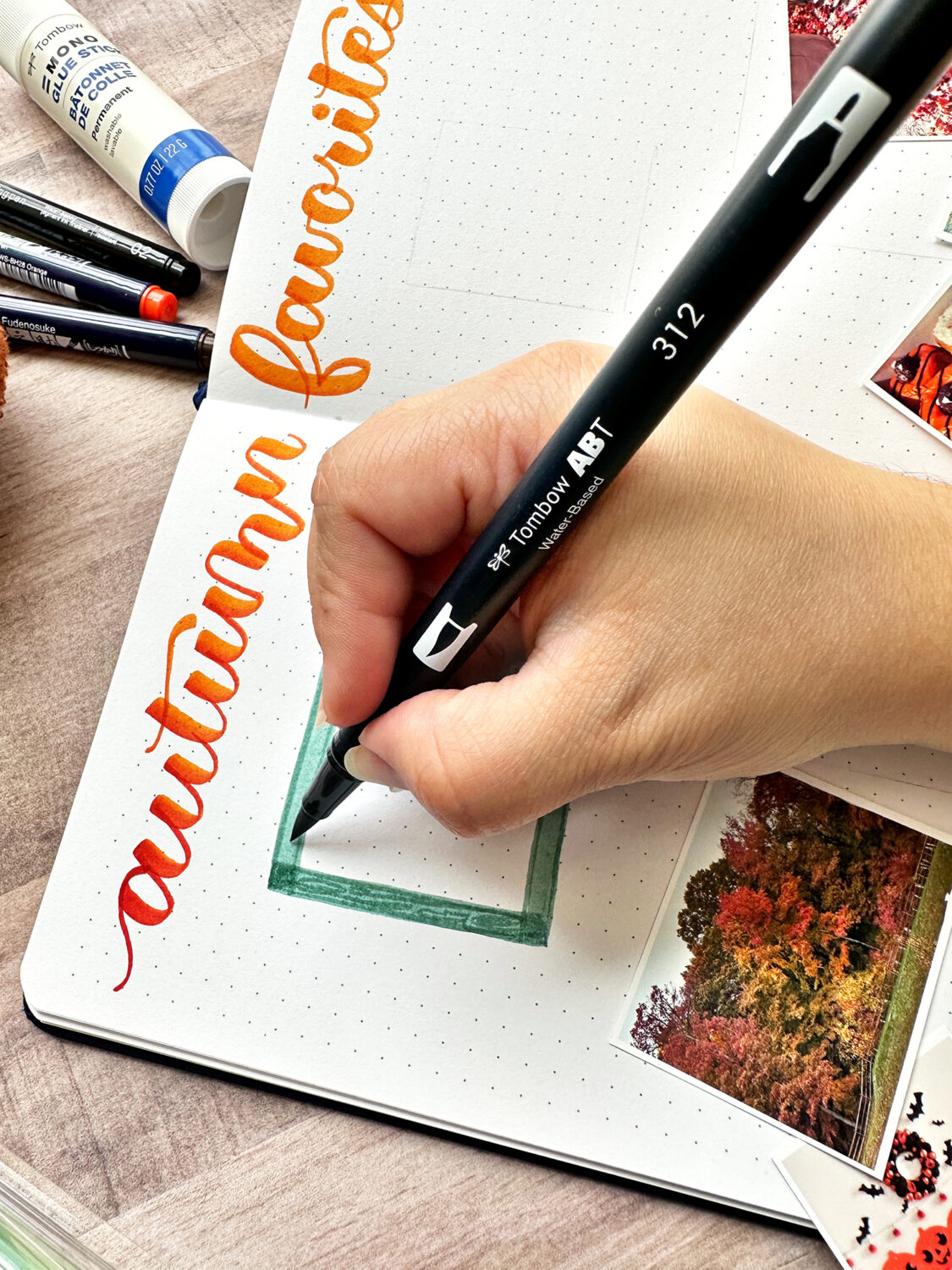 Step Three: Add the photos to the frame
Use an adhesive to add your photos or die cuts. For papers and photos, the best adhesives to use are adhesive runners or glue sticks. In these pages, I used the Tombow MONO Glue Stick, Medium.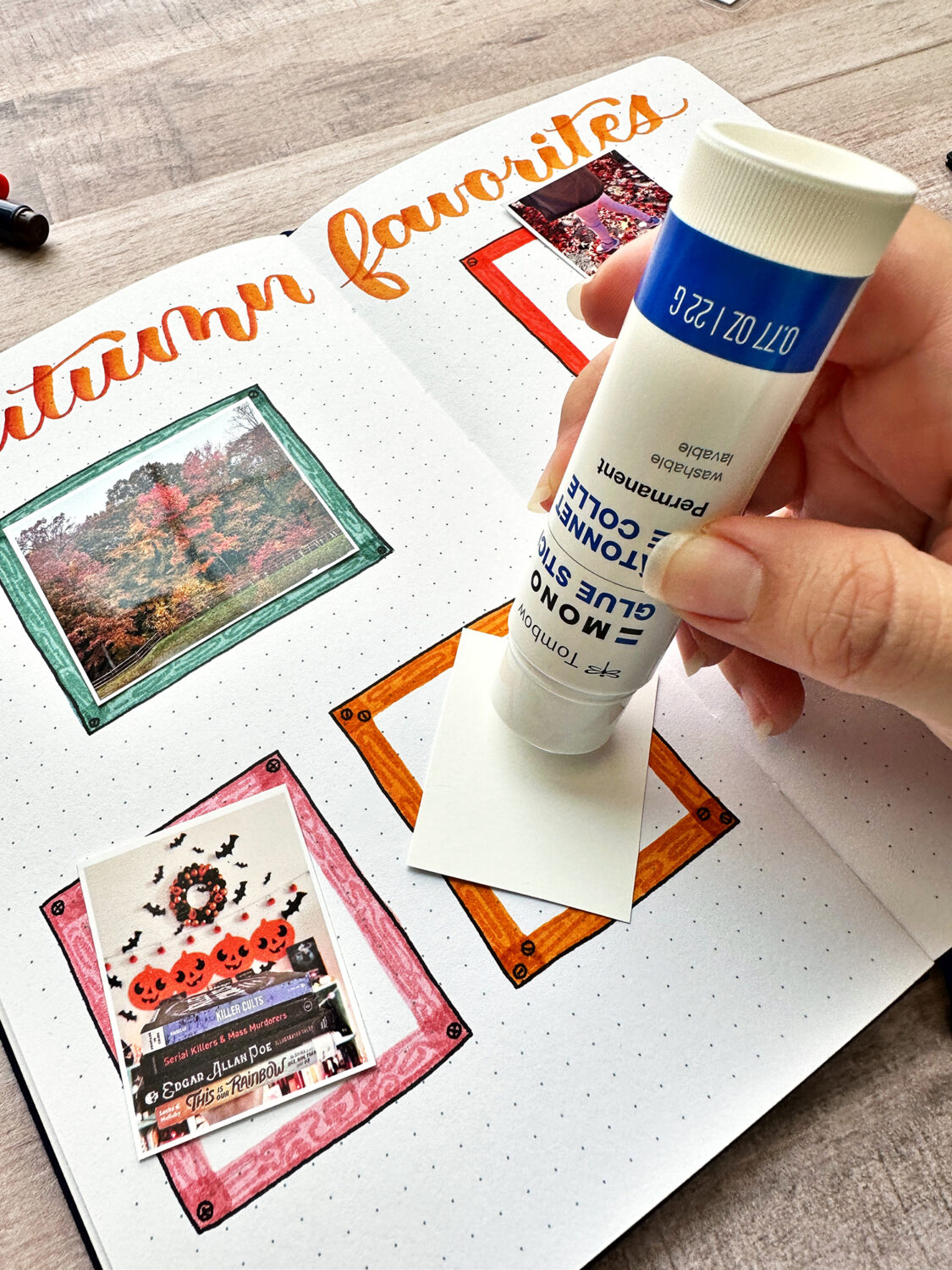 Step Four: Write your list!
Use the Tombow Fudenosuke Brush Pen to write your Autumn Favorites. If you need help lettering, check out this post with the best lettering worksheets.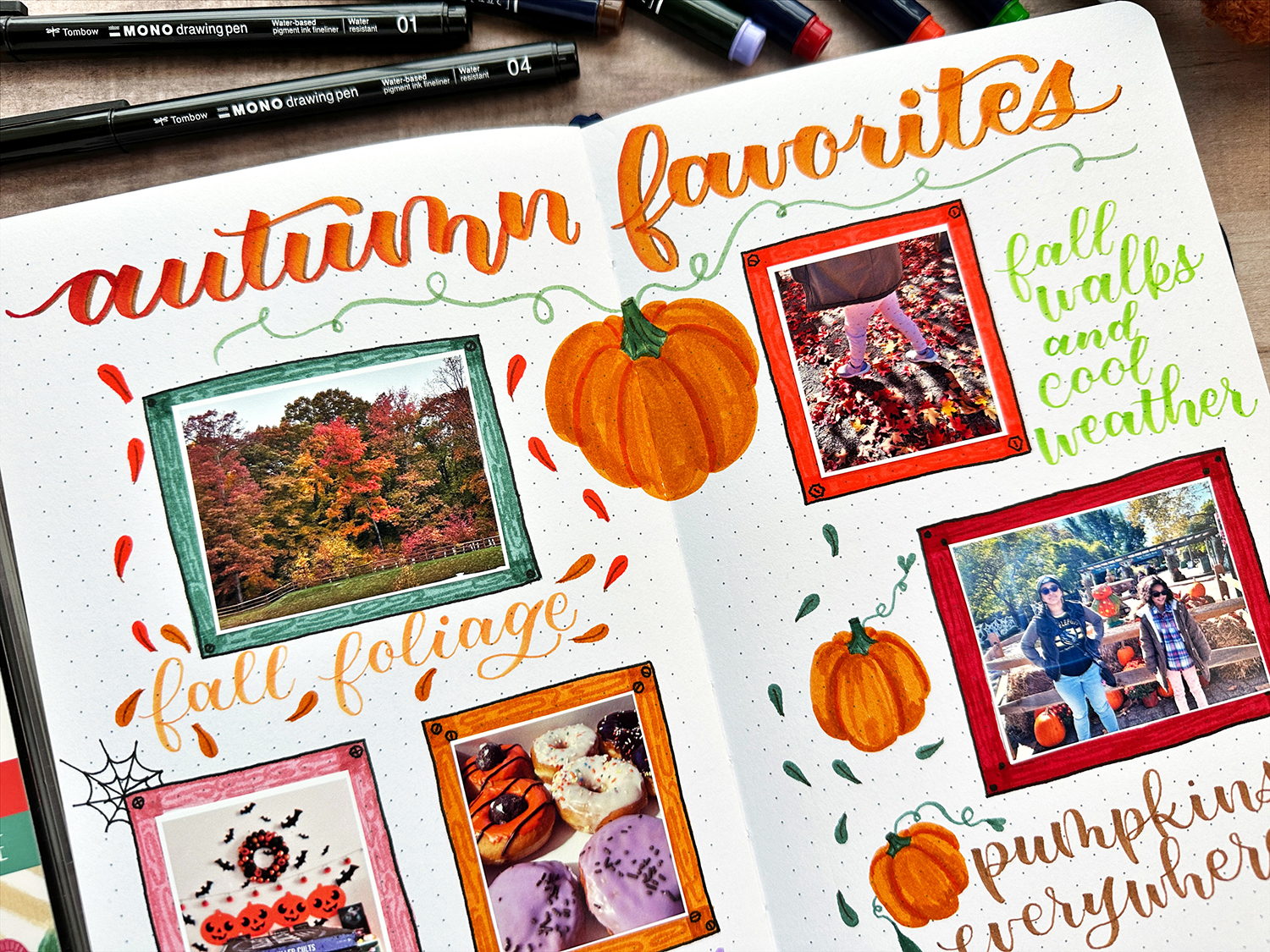 Step Five: Add doodles
To make these little leaves all you need to do is angle the Tombow Dual Brush Pen 45 degrees and press the tip. Draw a line in the middle using the Tombow Fudenosuke Brush Pen.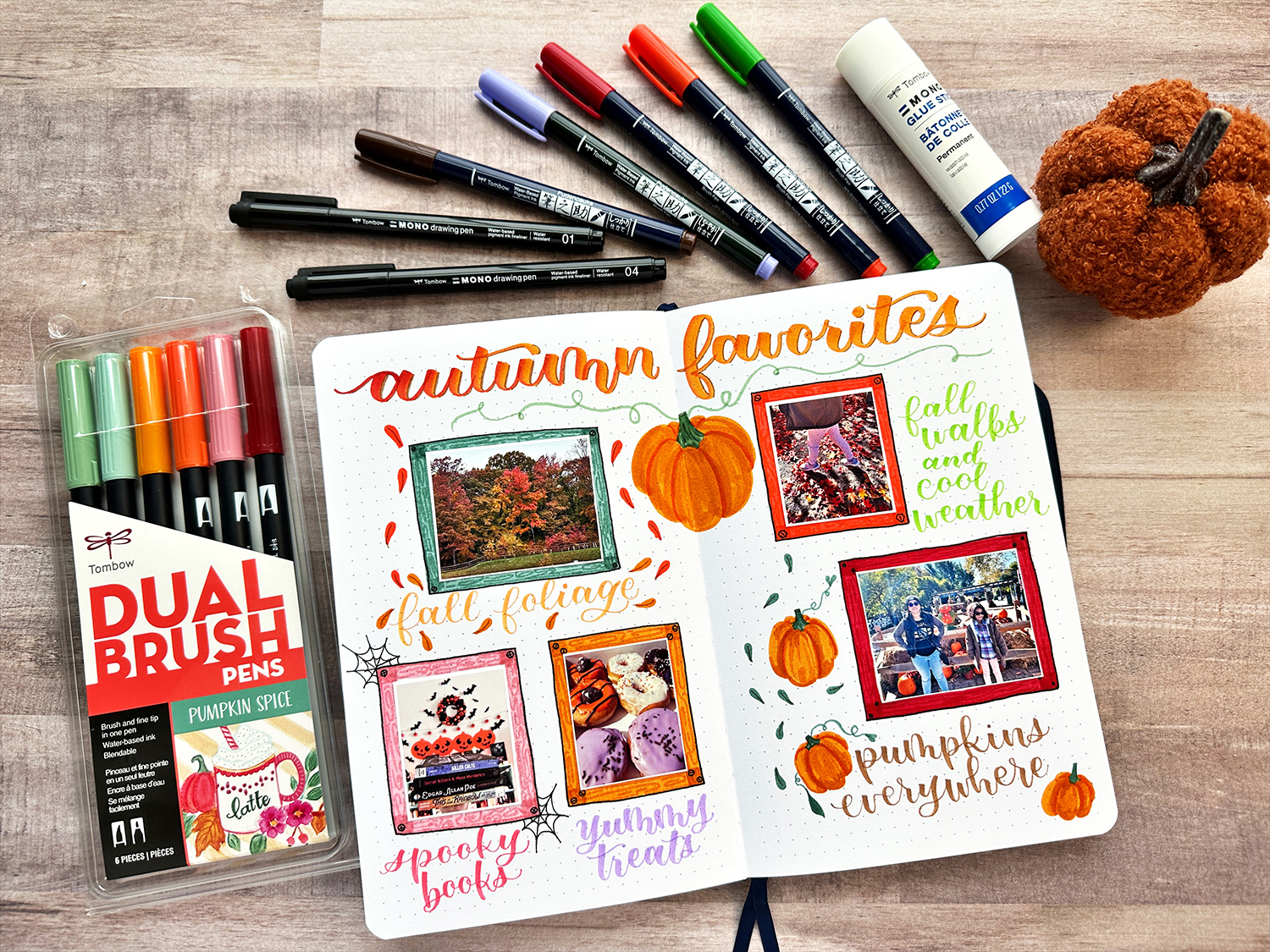 Use the Tombow MONO Drawing Pen to draw spiderwebs.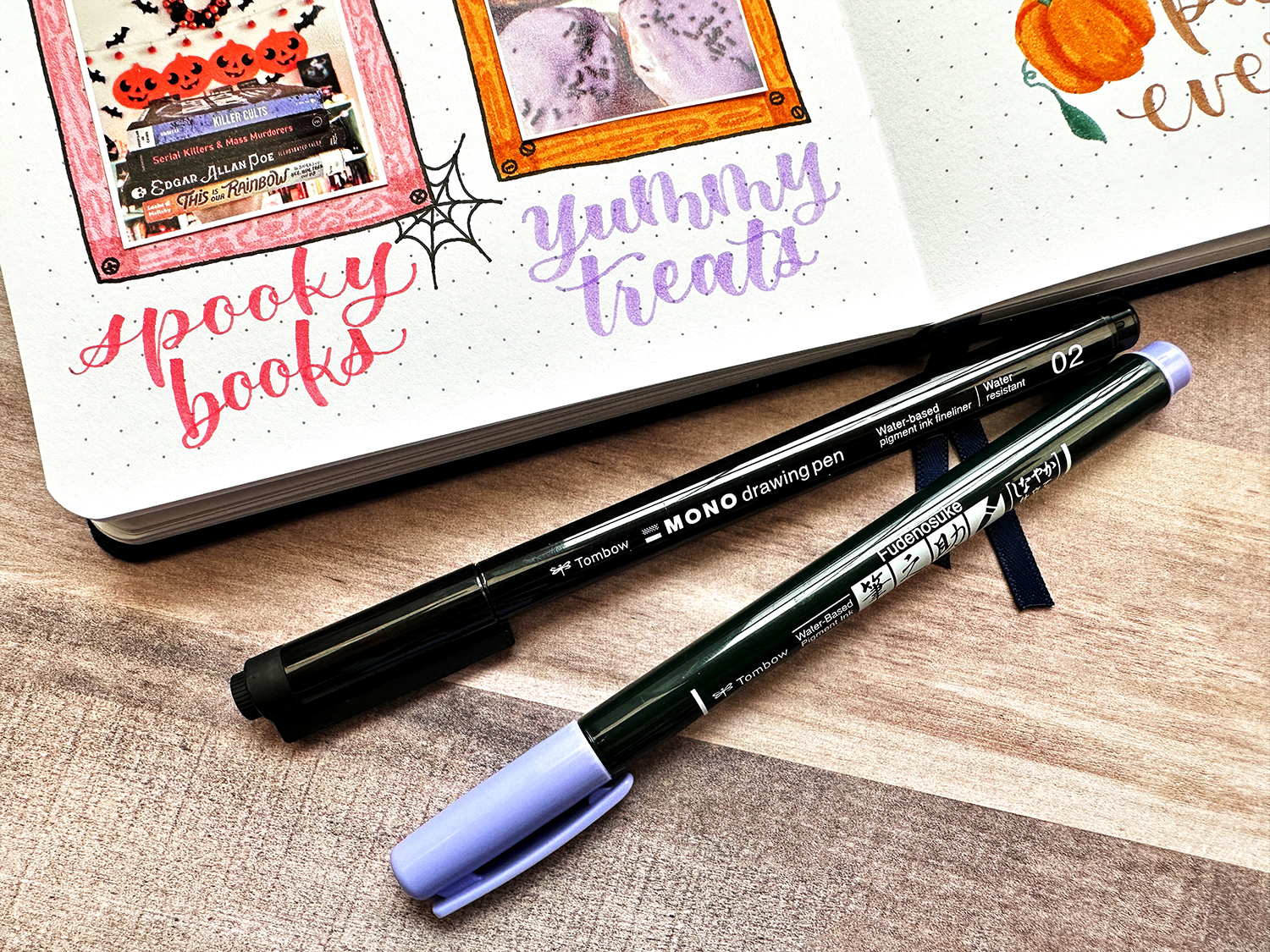 Share with us your Autumn Favorites! Make sure you include the Tombow Dual Brush Pen, Pumpkin Spice, 6-Pack on your list!