i have been busy at the ballpark. well, truthfully, my son has been busy, i've been sitting and cheering.
and while i am sitting i am taking pictures. i have so very many! i picked this set of pictures out immediately…maybe because of the expression on my son's face, maybe his blue eyes, or maybe because i love watching him have fun playing ball. this was his first attempt at being a catcher.
product used: pattern paper, cardstock, ribbon doilies, Tombow Foam Tabs (behind the star embellishments), Tombow MONO Permanent Adhesive Runner, Tombow Dual Brush Pen #N57 (on the chipboard letter and around the edges of the cardstock background), and Tombow MONO Clear Adhesive Runner. (used on the clear acrylic letter).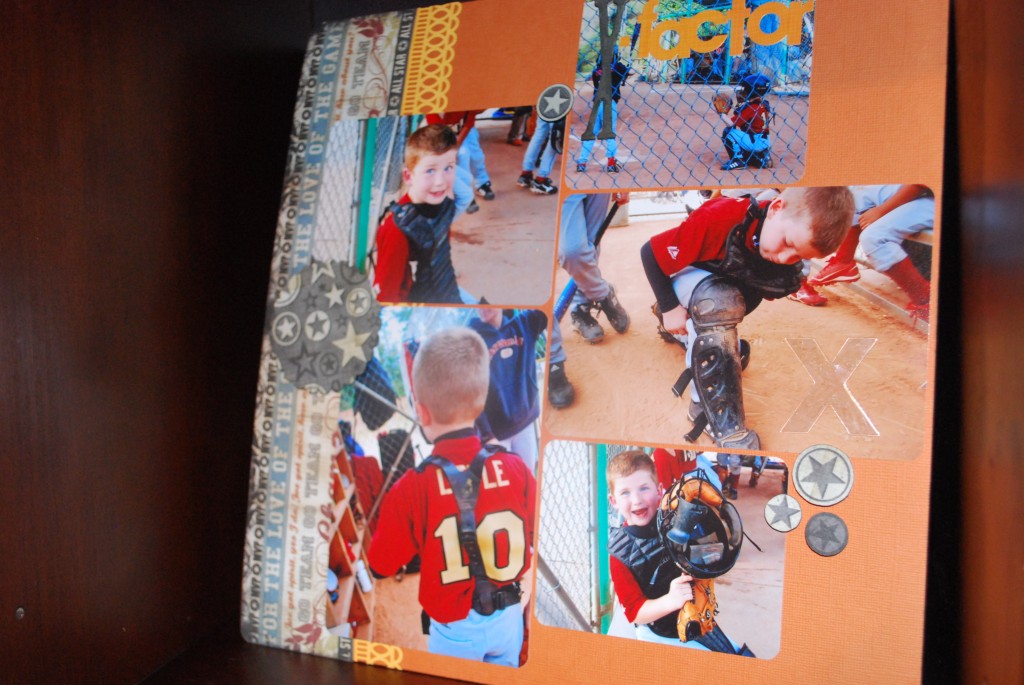 happy spring! hope you are enjoying it as much as i am….if you need me, i'll be at the ballpark!