Flocking, or adding a soft, matte textured effect to paper, can be applied in ultra fine detail with
Tombow's Glue Pen. I especially like it for adding fur on stamped animals!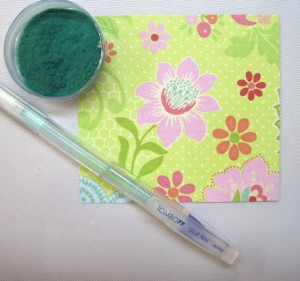 For the sample I have used green flocking, a piece of printed cardstock and Tombow's Glue Pen.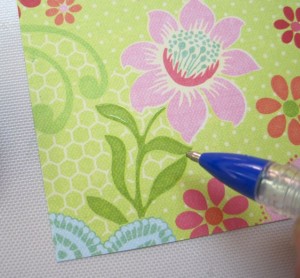 Apply the glue where you want the flocking. The glue is transparent so good overhead light and holding your head just right will allow you to see the glue. I do small areas at a time. However, the glue does not set up immediately and allows you do a decent sized area before drying.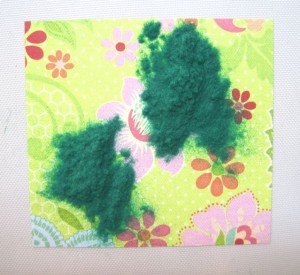 Sprinkle on the flocking and let the glue set up for a few minutes before tapping off the excess.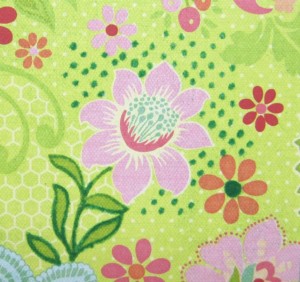 Add more flocked areas until you are satisfied with the results. When completely dry, use a soft, clean brush to remove any excess flocking. The flocking gives a nice soft texture to the cards
that can be felt. Perfect for children's cards, cards for sight-impaired recipients or for recreating soft, matte accents on vintage cards.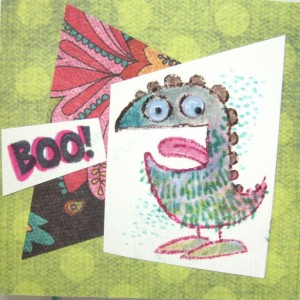 Sample of a monster image with flocked fur.   Enjoy your new Tip-nique, I'll see you again next Monday with more fun projects.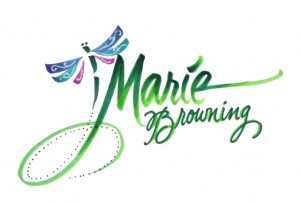 If you enjoyed this post please follow us on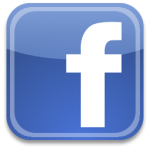 http://www.facebook.com/tombowusa  and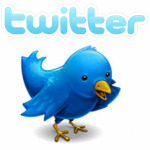 http://twitter.com/#tombowusa