This easy DoodleDab is nice for adding a little holiday flourish on your projects. Use it to decorate an envelope, add it to a stamped image or even embellish the Christmas Dinner Menu.   The Tombow Dual Brush Pens I am using for this DoodleDab: 277 DarkGreen, 195 Light Green, 845 Carmine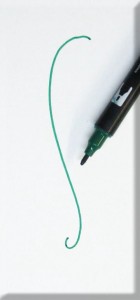 Step 1: Using the fine tip of the Dark Green marker, draw a curved line for the main stem.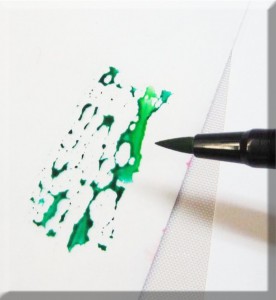 Step 2: Using the brush tip, add the Dark green to the blending palette. Pick the Dark Green up from the palette with the Light Green marker using the brush tip. This will create a two-toned leaf.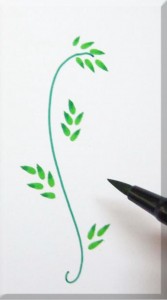 Step 3: Using the Teardrop stroke, add the leaves in bunches of three or five.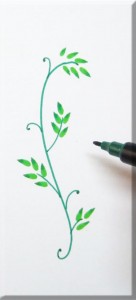 Step 4: With the fine tip of the Dark Green marker, add curls and stems.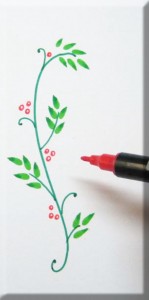 Step 5: With the fine tip of the Carmine marker, add the berries. Leave a tiny white
dot uncolored to create the highlight.
Envelope Sample                                         Embellished Stamped image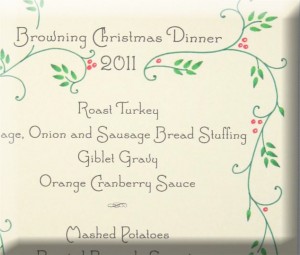 Detail of Menu Sample
I hope you have enjoyed this unique "tip-nique" there are many uses for this , I am sure you can find many of your own for upcoming holiday events.  Until next time, Happy crafting……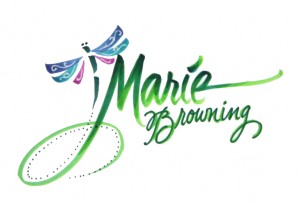 If you enjoyed this post pleas follow us on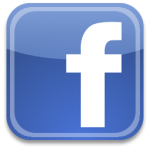 http://www.facebook.com/tombowusa and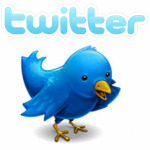 http://twitter.com/#tombowusa