My daughter recently went to Disneyland for Girl Scouts and I thought TWINE is a great way to make a cute book for her about her trip. Twine and neon is definitely 80's! 
I see all kinds of twine shapes people make and adhering the twine is always tricky. I knew the high tack of Tombow's Mono Multi Liquid Adhesive would be perfect!!! Plus, it made adhering twine to felt easy peasy.
I am not sure I like the whole 80's thing coming back BUT it was pretty easy to make custom embellishments with my Epiphany Crafts shape tools to match the Heidi Swapp Neon stickers I got for the book. And black and white are always a winner!!!!!! I used the Tombow markers to create custom colored paper and a custom mickey head embellishment for the charm hung from the spine of the book.
I made a little video showing how I did all that I did — enjoy! 
Supplies:
Epiphany Crafts Square 25 and Pennant 25 Shape Studios, Square 25 Metal Jewelry Settings

The Twinery Twine

Connie Crystal Chandelier Tear Drop

Connie Crystal Octagon Chandelier Crystals

Heidi Swapp Color Magic 12×12 Patterned Paper, Day Glow Neon Letter Stickers

Lily Bee Design ABC Stickers

Smooch Spritz by Clearsnap

Want2Scrap Bling

Ribbon, Trim, jump rings, eye pins by hydrangeahippo.etsy.com

Felt and Paper Bag book by hydrangeahippo.etsy.com
Thanks for stopping by!
Jennifer Priest
If you enjoyed this post please follow us on: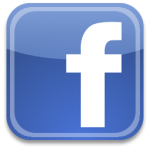 http://www.facebook.com/tombowusa
and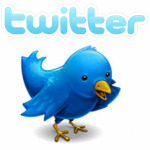 http://twitter.com/#tombowusa