Doing some experimenting with Tombow Adhesives and phone cases this week! I chose a steampunk theme and gathered together vintage papers, watch gears, charms, rhinestones and glitter. I used a hard phone case rather than a flexible one for this project.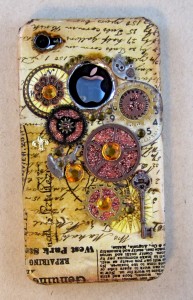 I covered the case with the decorative cardstock and printed tissue using the MONO Aqua Liquid Glue. Apply the glue to the back of a paper piece cut slightly larger than the case.  Cut slits at the corners so the paper fits snugly nice and neat. Smooth with your hands for a nice wrinkle-free bond. For the tissue, brush glue onto the paper covered case and add piece of tissue on top. Let the glue dry a bit and then use the broad applicator to apply a top coat of the glue to act like a varnish.  When completely dry,  cut out all the openings and the excess paper away with an art knife.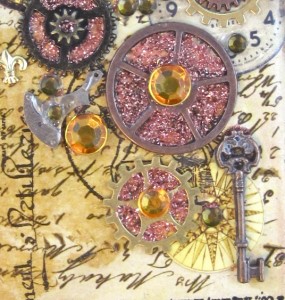 I then glued on paper images, gears and rhinestones with the Mono Multi Liquid Glue. When dry, I used the MONO Aqua Liquid Glue to apply the glitter inside the gears. The fine tip of the glue applicator was fine enough even for these tiny openings. I loved how the Indian Summer Vintage glass glitter from Art Institute Glitter looked with the copper gears!
To make the case practical and to stop glitter and small embellishments from falling off with heavy use, I applied a generous coating of MONO Aqua Liquid Glue to the entire surface. I used both the fine tip and broad tip applicators and smoothed the glue at the end with my finger. This final coat dries evenly with a nice semi-gloss finish that helps to make everything securely bonded!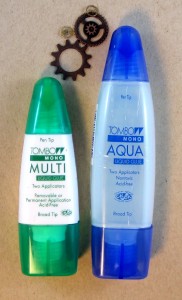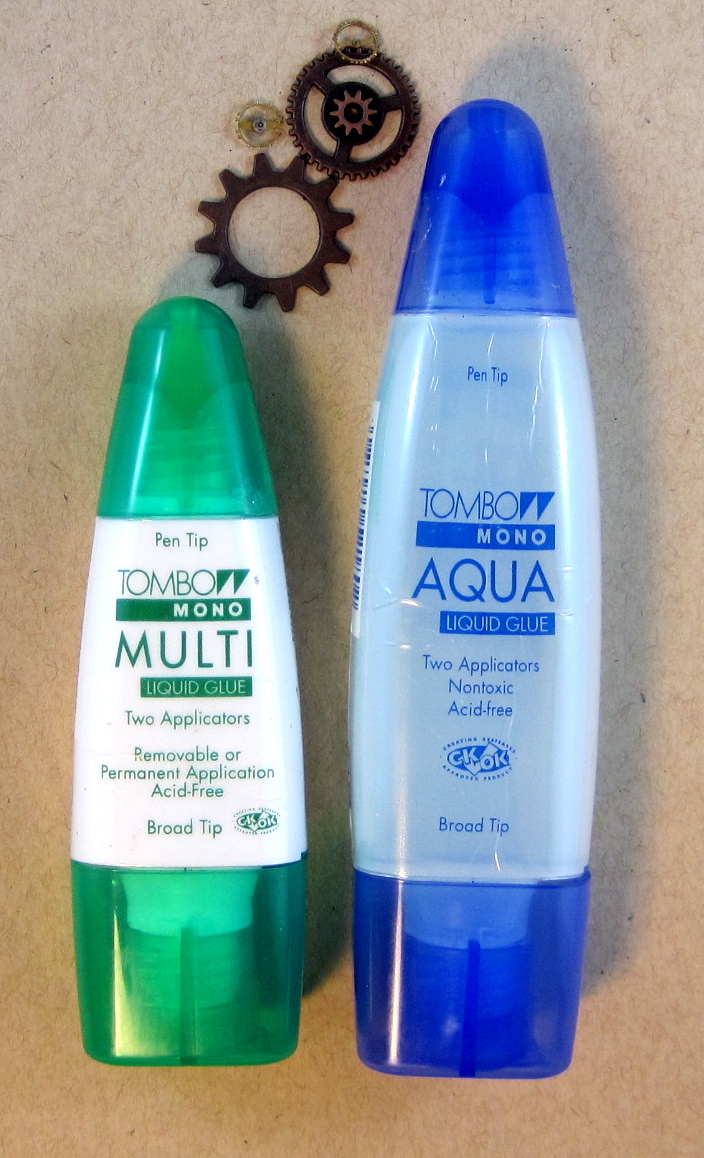 These would make wonderful gifts this holiday season! Make sure you have a supply of MONO Multi and Aqua on hand ready for all your holiday crafting!
If you enjoyed this post please follow us on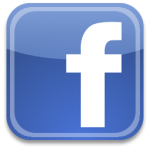 http://www.facebook.com/tombowusa
and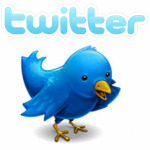 http://twitter.com/#tombowusa