Happy New Year! It is freezing cold outside and snow still on the ground with forecast of more. Today I have a sweet treat to share with you.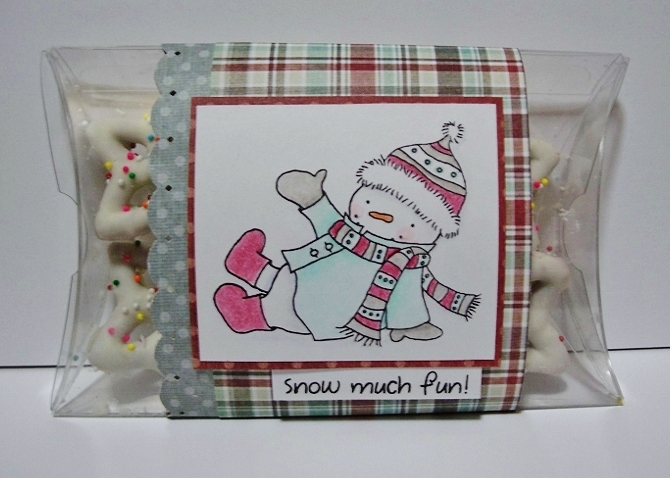 This fun snowman is from Inky Antics. I colored it up with Irojiten Color Dictionary Pencils. The yummy designer paper is new from Fancy Pants Designs' Blissful Blizzard line. I used Power Bond Adhesive to adhere the papers. Add some almond bark dipped pretzels to fill the container, and you have a fun little winter treat to give to someone special.
I hope you all have a great year!
Thanks for stopping by,
If you enjoyed this post please follow us on