This cute memo board was created using products from Kaisercraft and Tombow liquid adhesives.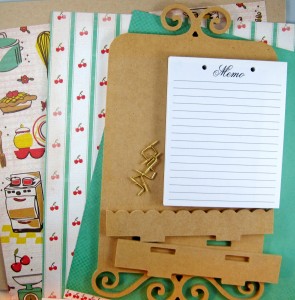 The memo board from Kaisercraft comes with everything you need – the board with a cute little scallop edged shelf, hooks and the actual memo pad! I also used cardstock from  Nan's Favorites collection from Kaisercraft.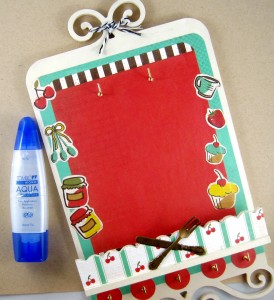 I started by base coating the pieces with oyster white acrylic paint. When dry, I decoupaged panels and cut motifs from Nan's Favorites cardstock onto the board using MONO Aqua Liquid Glue. Aqua glue makes a great adhesive for paper to wood applications! It goes on beautifully with no wrinkles or bumps. The Aqua glue is also used to coat the paper for protection using the bottom broad applicator. It dries to a nice matte finish. For the scalloped edge on the shelf, I simply cut the paper a little larger than the piece, decoupage on and when dry, sand away the paper along the scalloped edge. This created a perfect, neat  flush edge! The knife and fork charms were glued on with the MONO Multi Liquid Glue to hold securely for a long time.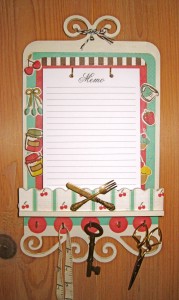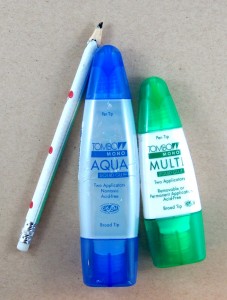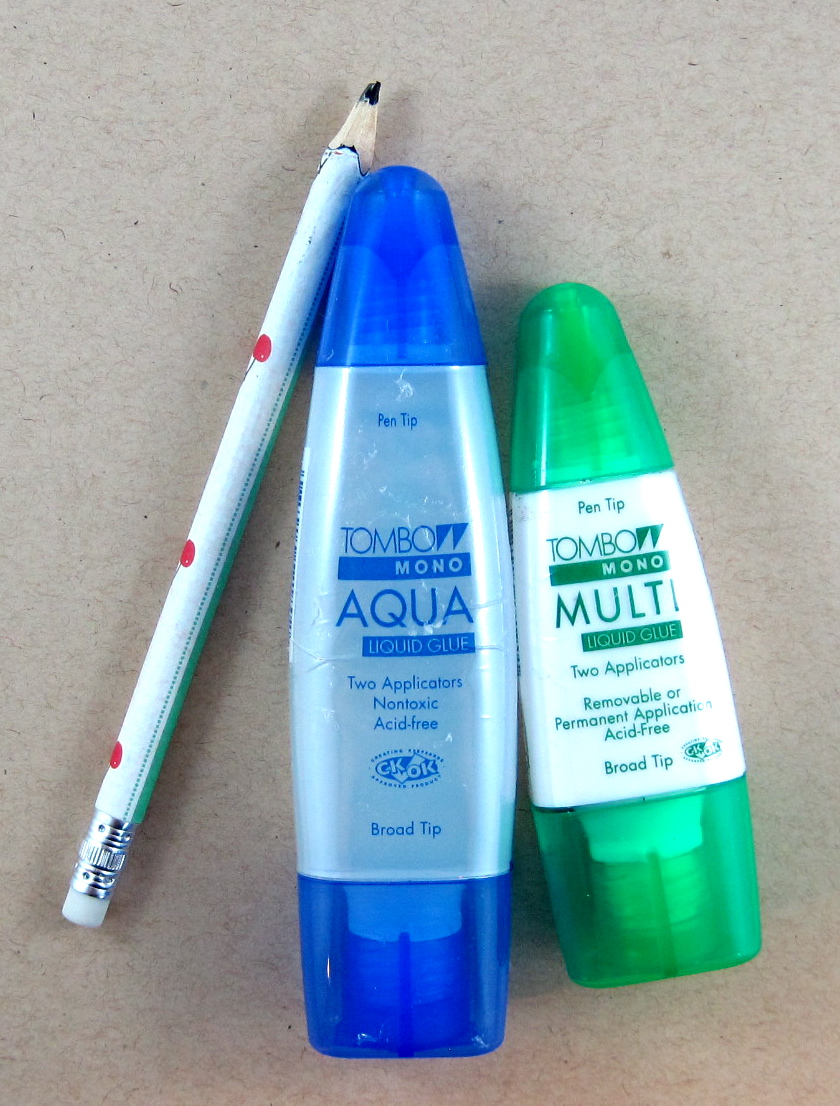 I also made a matching  pencil to use with the memo board by covering with cardstock and using the Aqua Glue!
If you enjoyed this post please follow us on