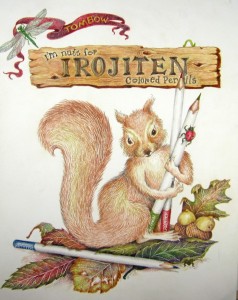 I thought I would share with you the drawing, even though it needs finishing,  that I started at NAMTA (International Art Material Trade Show) that was held this past week in Minneapolis. I used the Irojiten Colored Pencils, Vol. 3, Deep Tone 1. I would also like to thank Canson for the paper I used (my favorite is the Mixed Media paper) and Studio Design for the awesome drawing table used during the show at our booth.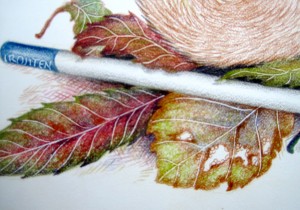 For the texture in the leaves I used the scrumbling technique. It gave them an old, decomposing appearance. I used crosshatching for the spaces between the leaves.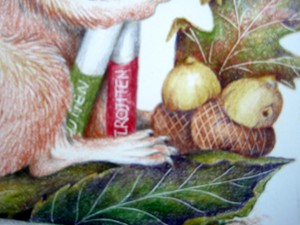 The impressed technique was used to make the veins in the leaves, the detail in the acorns and the lettering on the pencils.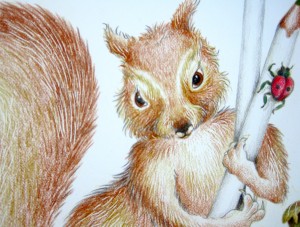 The squirrel's fur was rendered using the strike stroke – which is still needing lots of work!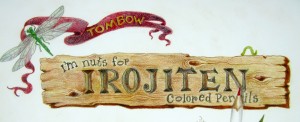 Basic blending and layering was used on the wooden sign and the dragonfly holding the Tombow banner.I used the Dual Brush Pen Colorless Blender on the wooden sign to soften and blend the colors together. Now back to the drawing board to finish the drawing!