We could not be more thrilled to have the AMAZING Stacy Cohen as our Guest Designer this week!
She lives in Los Angeles, California with her loving husband,  two wonderful little daughters, and two sweet kitties. Her girls are the inspiration for all her creative projects. Stacy says, "I call them my little 'muses'." Stacy started scrapbooking in September of 2004 and has been hooked ever since. She says, " Scrapbooking is my hobby, passion and creative outlet.  I always say, It's cheaper than therapy!"
Stacy admits that she is  a very slow scrapper  and will often spend several nights on one layout.  She loves to fuss over all the little details and get everything "just right."
She would define her scrapping style as "romantic with a touch of shabby chic," even though she loves to change it up from time to time and play around with different scrapping styles.
Her work has been published in various magazines, and she has been a Creating Keepsakes Dream Team member from 2011 to the present
Thank you so much Stacy for being Tombow's Guest Designer this week! We know everyone will fall in love with her work like we have 🙂
 This week we will be giving away this great Tombow Adhesive Package: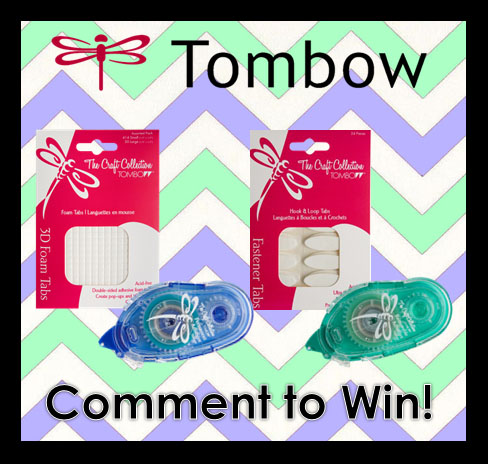 Here is this weeks line up:
The more you comment, the more chances you have to win!
The winner will be announced Friday, July 12th  at 3:30 Eastern Time.
Thanks again Stacy for being our Guest Designer this week!!