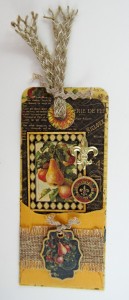 A coin envelope makes a perfect pocket on a tag – and Xtreme the perfect adhesive to hold it on securely! Make this lovely tag-card instantly with no mess by using Tombow's New Xtreme Adhesive  and Graphic 45's French Country Collection.
XTREME Adhesive is a high performance, permanent tape runner that works on a variety of hard to glue surfaces such as cardstock, cork, wood, fabric, glass and plastic. Xtreme Glue Tape is 5X stronger than standard tape runners!
For best results when working with Xtreme, roll to apply the tape and swipe tip to the side before lifting for a clean application.
Prepare the envelope by ripping of the top 2". Use the Xtreme to attach the burlap ribbon around the envelope. Attach the pocket to the back panel and the chipboard embellishment to the front with the Xtreme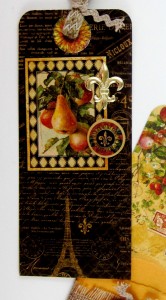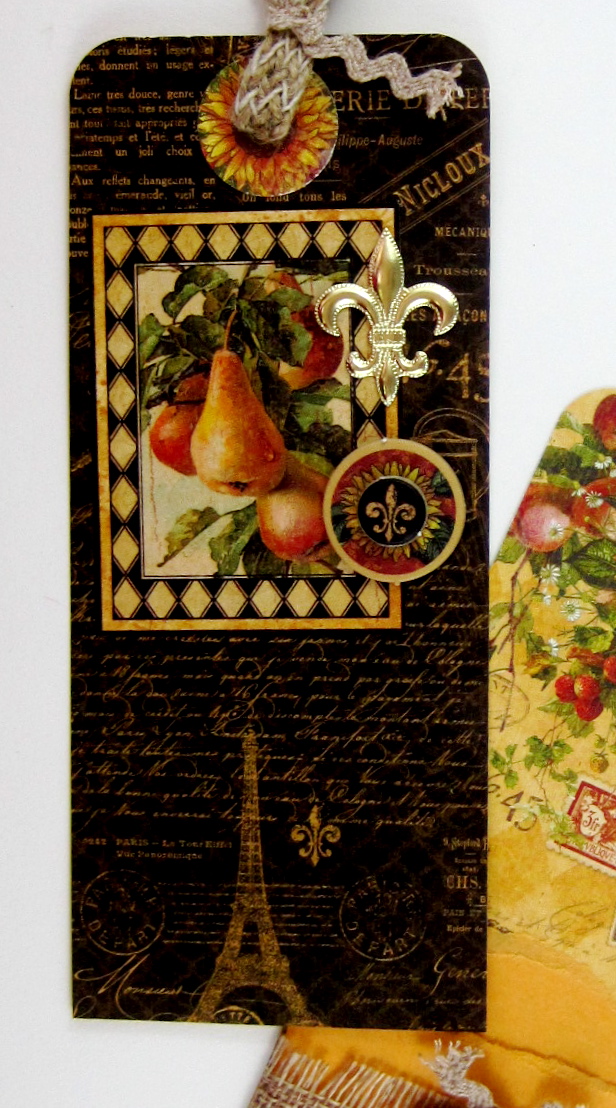 Add the trim to the pocket insert panel. Adhere the pear panel and chipboard embellishments with the Xtreme. Finish with a gold brad.
Xtremely Easy!