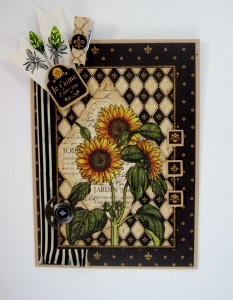 Here's another quick project using the new Xtreme Adhesive to adhere and construct embellishments. Where the Dot Adhesive works perfectly with paper to paper, the Xtreme is used for those heavier pieces and different surfaces. Easy to make gorgeous cards when using the beautiful papers from Graphic 45!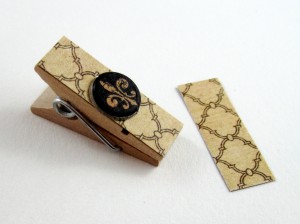 This embellishment is made in seconds with Xtreme by adding strips of paper and chipboard adornment to a wooden clothespin.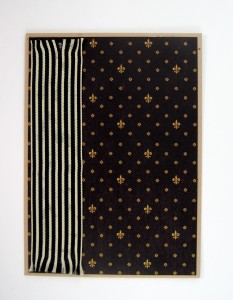 A piece of heavy woven ribbon from May Arts is added down the side using the Xtreme for a superb, secure hold. Remember when working with the Xtreme, always shear to the side when you have finished applying the adhesive for clean and precise placement.