Hello! I'm Jennifer Priest and I am super excited to be back here on the Tombow blog with my first post as a 2015 Design Team member! With the new year, we've set a resolution to get our chores in order here in the Priest household. I've tried chore apps and chore pads and other tools you can buy to help with chore management but none of them were a good "fit". As a mom of a high school sophomore and a 2nd grader, it's even more challenging to find chore charts for teens that also work for grade school aged kids. This is where being a crafter comes in handy – when something doesn't work quite right, we can craft our own solution. I created this easy DIY Chore Chart for Teens to help my kids do their chores using Tombow's Fastener Tabs to make the job easy. 
I created this chore chart on a burlap covered bulletin board hung in my hallway between the kids' rooms. You can use any bulletin board or even a piece of foam core board to mount the chore chart elements. I created tags for each chore and added Tombow Fastener Tabs to the back of each tag. The Tombow Fastener Tabs allow the kids and I to remove the tags easily day after day. Some chores are to be done daily while others are to be done once a week. Each day, the kids will remove the tag from the bulletin board as they complete the chore, placing the tag back into the library envelope. In the morning, I will pull out that day's chore tags and secure them to the board with the Tombow Fastener Tabs. As I need more tags for new chores, I simply have to write them out with Tombow Dual Brush Pens on new shipping tags and add a Tombow Fastener Tab to the back of each tag.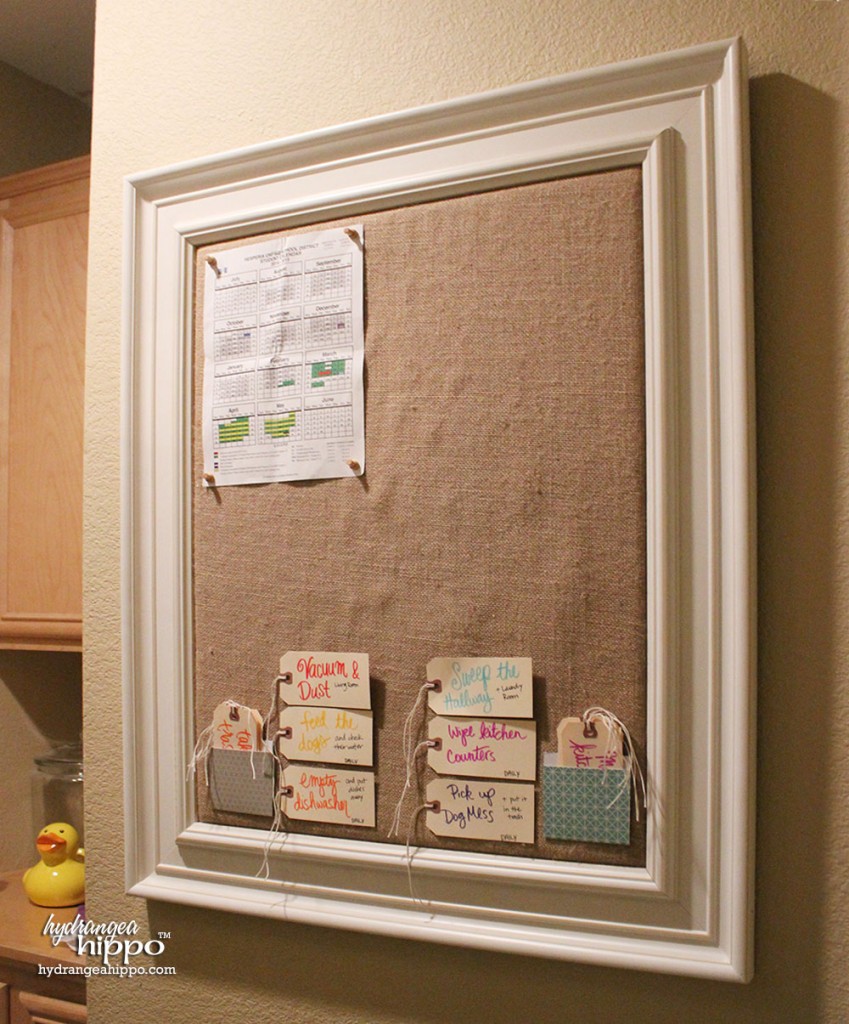 I used only a portion of the bulletin board for the chore chart so that the rest of the space is available for other important papers and info. Here's how to create your own chore chart:
Supplies:
Fancy Pants Designs True Friend Library Pockets
Bulletin Board, Fabric Covered Preferred
Shipping Tags
What chores would you put on your kids' custom chore chart? Do you have kids of different ages in your family?
Thanks for stopping by today! See more practical craft projects on my blog at hydrangeahippo.