Welcome to another Valentine's post. I'm keeping this one simple since we are drawing closer and closer to The Big Love Day. You should have your gift all ready to give to your special loved one. If not, I've got a simple way to dress up any package in just a few minutes.
Today we're wrapping a box of chocolates in some elegant satin and lace ribbon. You've got to make it really yours, so we'll add some dimension to it as well. Here is the finished gift all wrapped up and ready to give.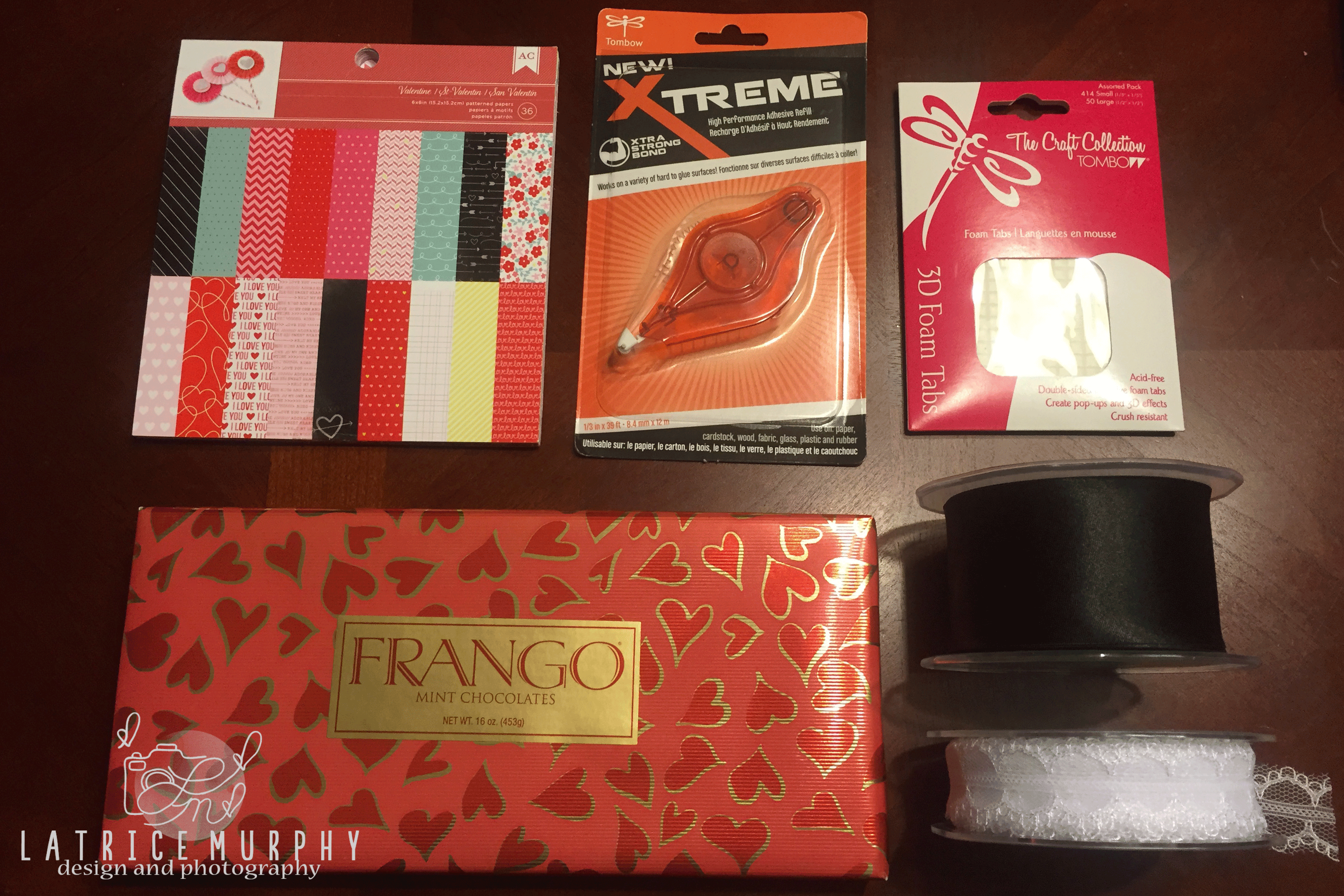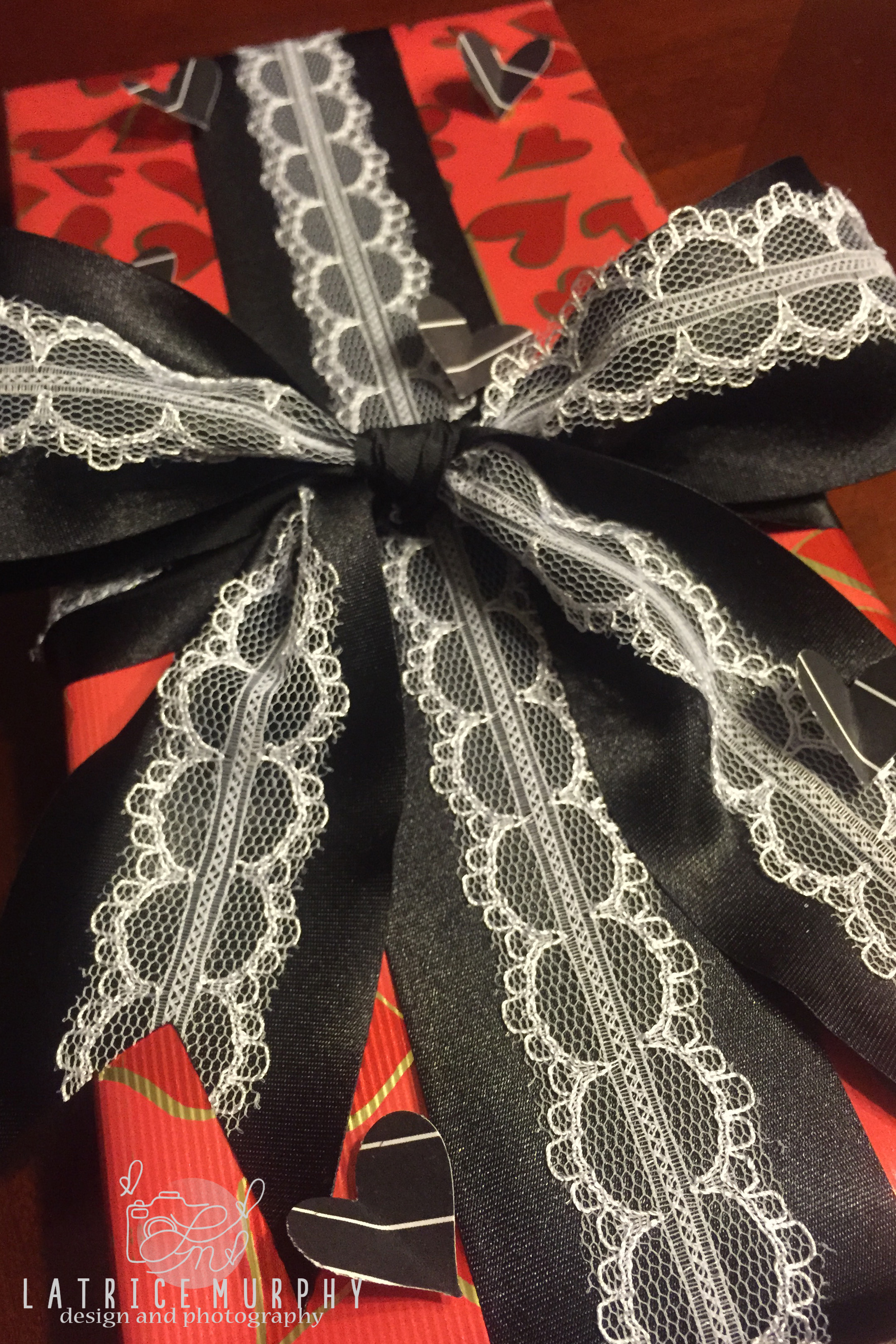 I've created step by step instructions for you along with images to help you along the way.
1. Using the Xtreme adhesive, adhere your lace down the center of the black satin. Make sure to measure how much you'll need by practice wrapping it first.
2. Next, wrap the ribbon around your package and add a little bit of glue under the center to keep it from sliding around while you secure the bow.
3. After the bow is tied it's time to embellish a little bit. Using a small heart punch, a piece of patterned paper, foam tabs and the Xtreme adhesive, make a few little hearts and fold them in half.
4. Secure the tails of your bow with a little bit more Xtreme adhesive and adhere your hearts around the package.
And you're done! It doesn't take too much time to take a tasty treat for your sweet and make it a little bit more special. This one actually is for my son's teacher. We love her and she brings out the best in him, so she totally deserves it.
Thanks so much for stopping by! More creativity headed your way tomorrow.
Xo,
Latrice (Come visit me)