Do you need a Valentine card in the next two days? No fear! Here are 3 easy Valentine cards you can make tonight with some basic craft supplies that you probably already have in your stash, like yarn, and Tombow adhesives.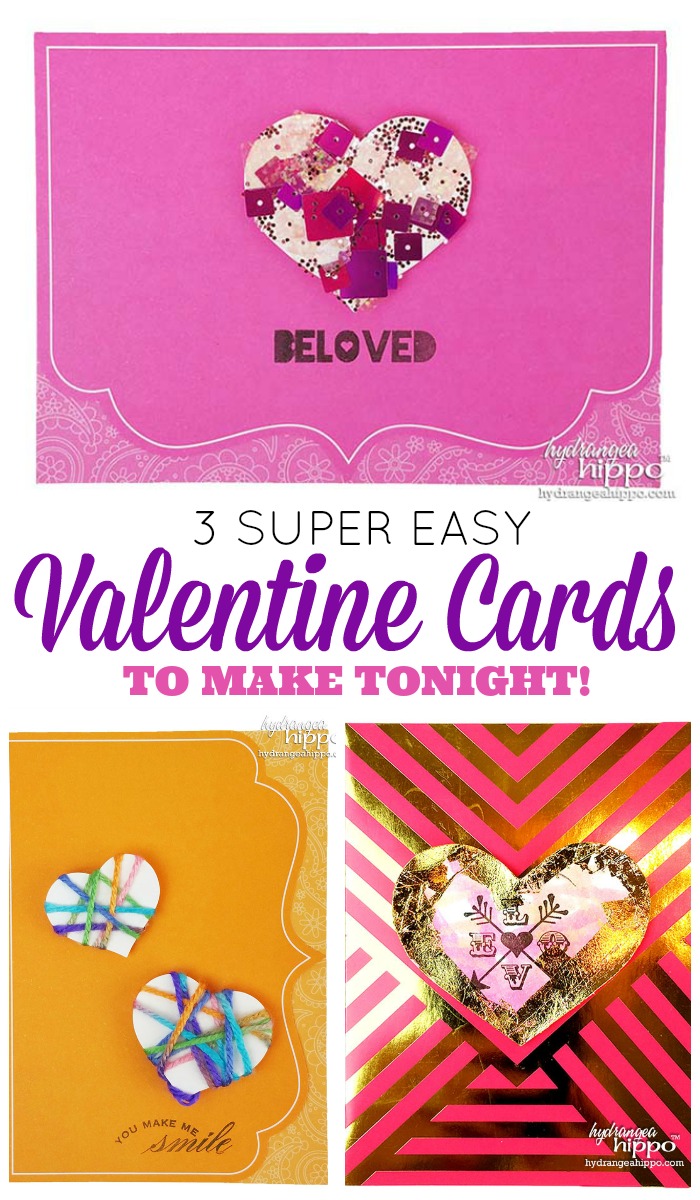 The cards come together in no time! Make your special someone feel oh so loved this Valentine's Day by creating and giving them one of these handmade cards. Make a few cards to keep in your stash to use for anniversaries, engagements, congrats, and even birthday cards! Keep staples like Tombow Mono Multi Liquid Glue, Tombow 3D Foam Tabs, and Tombow Adhesive Permanent Runners in your stash so you can always whip one of these cards up in a jiffy.
Here's how to make these easy Valentine's Day cards:
Here are all the details on the supplies you'll need to create each one of these cards to give this Valentine's Day:
Heart Card: Sequins + Tombow Mono Multi Liquid Glue + Glitter + Heart Shape
Yarn Heart Card: Yarn + Heart Shape + Tombow Foam Tabs
Foil Heart Card: Tombow Mono Adhesive Runner + Gold Foil + Heart + Tombow Foam Tabs
Additional Supplies:
Card bases
Stamps and Ink
Here's a tip for finding card bases:
Check the dollar spot of your local craft store or big box retailer, like Target. They often have pre-printed cards that have patterns on the front but are blank on the inside. The hot pink and gold striped card in this set was from a set I got at the Dollar Spot in Target.
The techniques used to create these cards can be applied to cards for any occasion so be sure to pin and bookmark this post so you can reference it later.
Who do you give Valentine's Day cards to in your life? Let us know in the comments!
Before you go, check out our Sweet Valentine Challenge!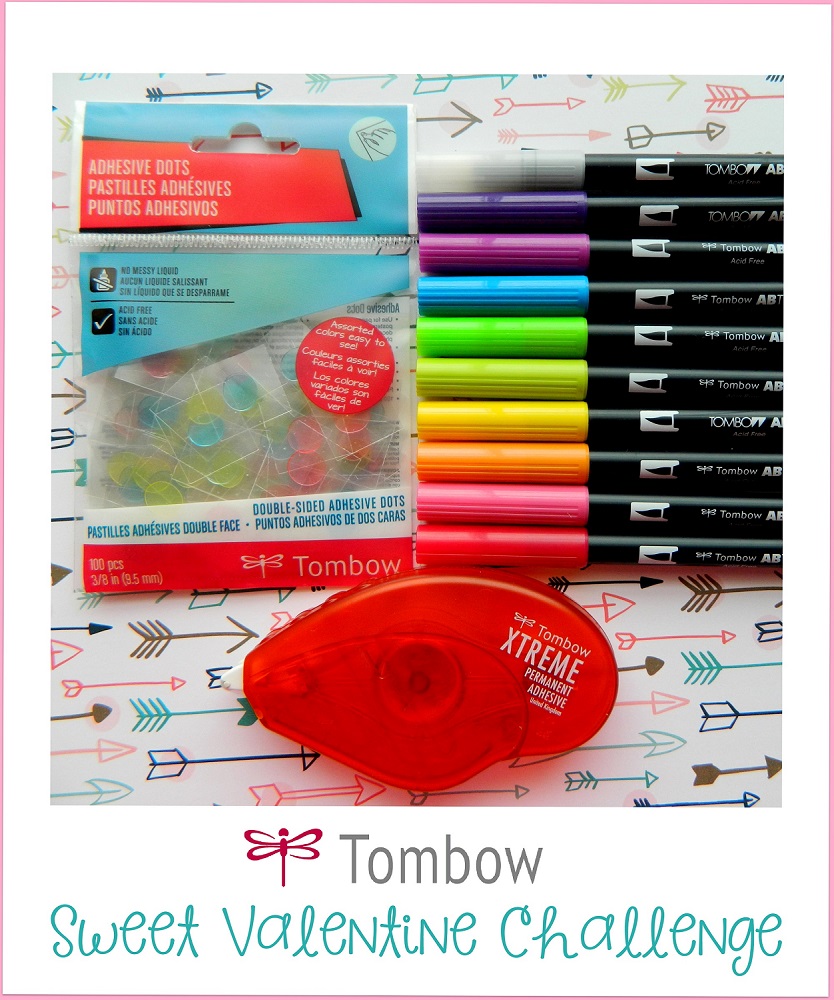 This month Tombow has a great challenge for you!  We are all getting prepared for February 14th!  That special day where we exchange little bits of love with our favorite people.  The challenge is easy, make something for Valentine's Day.  It could be a card, layout, a gift or whatever your crafty heart wants!  The challenge started February 2nd and ends February 15th at 11:59PM EST.  You have 2 whole weeks to make your project and link it.  Tell your friends to join the challenge too and spread the love! The winner will be picked randomly and that person will WIN the Tombow Xtreme Permanent Adhesive, Tombow Adhesive Dots and a Dual Brush Pens Bright Set pictured above!
Link up your Valentine's Day projects HERE until February 15th at 11:59 PM EST!
Thanks for stopping by the Tombow blog today!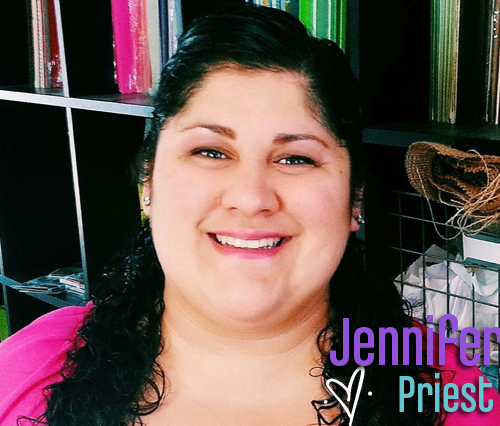 See more of my crafty ideas over at Hydrangea Hippo