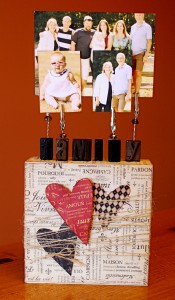 To make the photo holder you will need: 6″ x 6″ x 1 3/4″  wooden canvas, Beautiful cardstock that matches your decor, Letter blocks (you could also use children's wooden blocks for a different look!) Mono Aqua Liquid Glue, Xtreme Tabs and Foam Tape.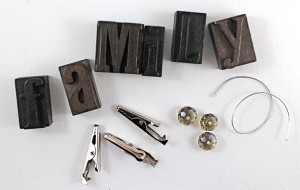 For the letter block photo holders, you will also need alligator clips, 22 gauge wire and crystal beads.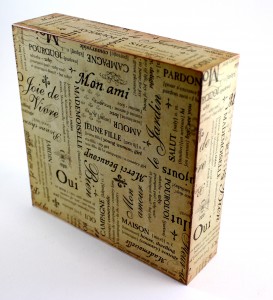 Step 1: Adhere the cardstock to the wooden canvas using the Mono Aqua Liquid Glue. Cut all the pieces to size, and if you wish, color the edges with a stamp pad. Use the Aqua's brush tip for an easy, mess-free application. Simply brush the Aqua Glue to cover the wooden surface and then apply the paper. You have a little time to adjust for perfect alignment with no wrinkles or bubbles.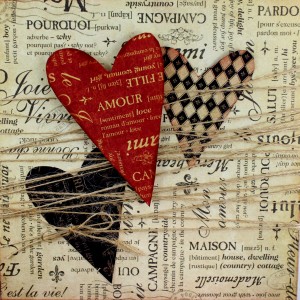 Step 2: Decorated the front of the wooden canvas. Cut out two small hearts and used the Aqua Glue to adhere in place. If you wish additional embellishment (and a place to tuck in more photos) wrap linen twine around the wooden canvas. Put a drop of Aqua Glue in the middle of the bow to hold the knot firmly. Cut out one large heart and for dimension, adhere in place with Foam Tape.

Step 3: Construct the photo holders. Cut a 6″ piece of wire and fold in half. Thread the wire into the alligator clip and fold down the small metal flaps to hold. Thread on a crystal bead. Hold the wire ends with the pliers, and twist the clip to create an even twisted stem.
Adhere the clip to the back of the letter blocks using two Xtreme Tabs. Cut a piece of cardstock the same size as the letter block and cover the exposed tabs. Hint: I laid out my letter blocks and photos first to determine the length of each clip. The letter block photo holders were then attached to the top of the wooden canvas using a Xtreme Tab. A perfect Valentine's gift that took no effort, but crafted with lots of love!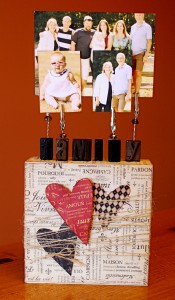 Have you played in our Tombow Valentine's Day Challenge? Hurry up! You have until February 15 at 11:55 pm!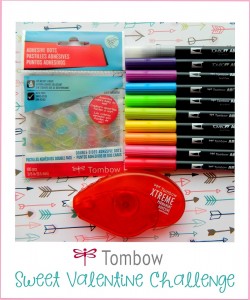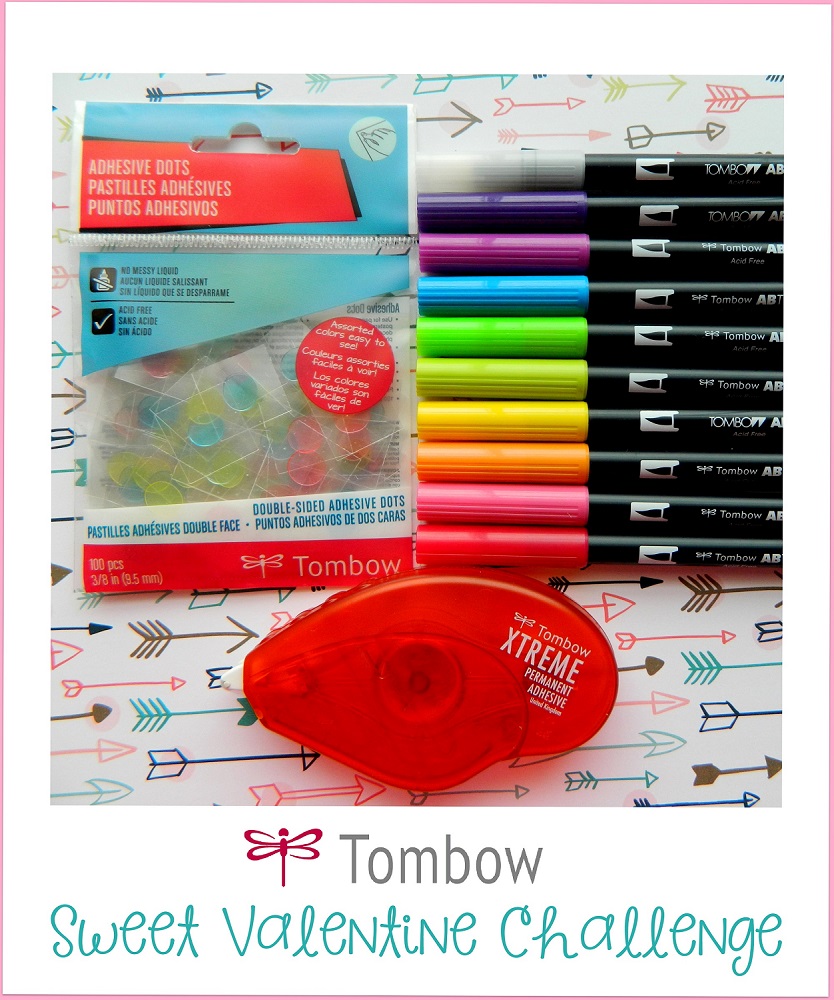 Here is the amazing prize for the Valentine's Day Challenge! You get Tombow Xtreme Permanent Adhesive, the NEW Adhesive Dots and the Dual Brush Pen Bright Set! Add your link for the challenge HERE!
Have a Happy Valentine's Day Everyone!