When I think of the rain, I think of the color blue. I drew inspiration for the card I'm sharing today from the yellow on the April Showers Mood Board created by Daniella Hayes earlier this week. Join our Inspiration Challenge! Just visit THIS BLOG POST, create something inspired by the mood board, and then  link it up using the linky tool at the bottom of the post.
I created a gold and blue card inspired by the mood board above, drawing heavily on the yellow color and rainy day theme. This card has a fun and unique technique – how to make glitter lettering. Many companies offer pretty printed journaling cards, like this one from DCWV. I thought this journaling card would make a great handmade greeting card but I needed to add some color somehow.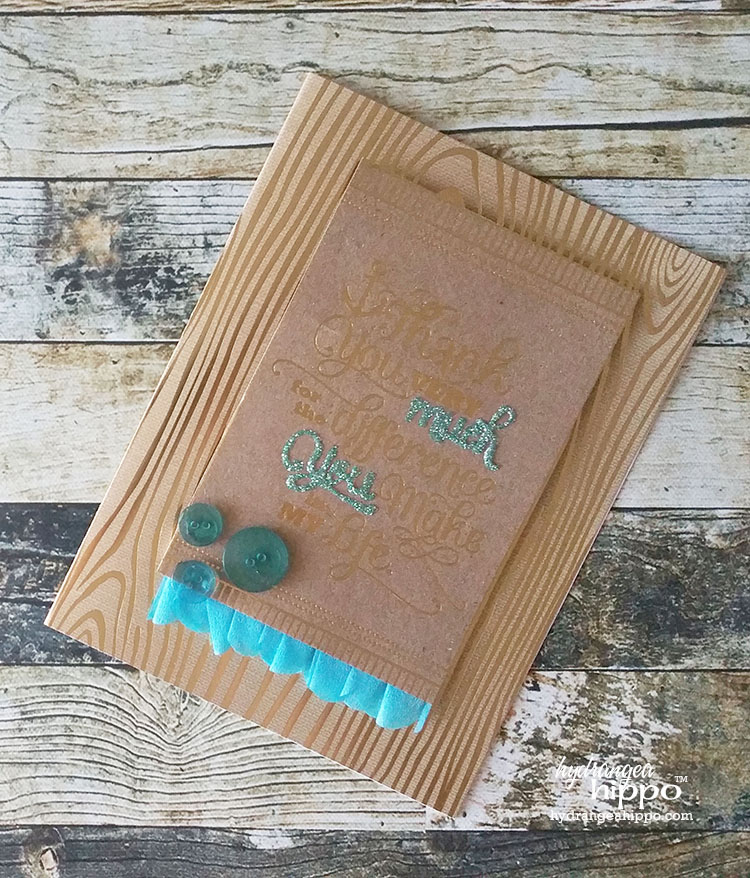 Using the Tombow MONO Multi Liquid Glue, I traced the lettering of some of the words on the journaling card. Then I sprinkled blue glitter on top and allowed it to dry. The result is glittery, dimensional lettering that really makes the card POP!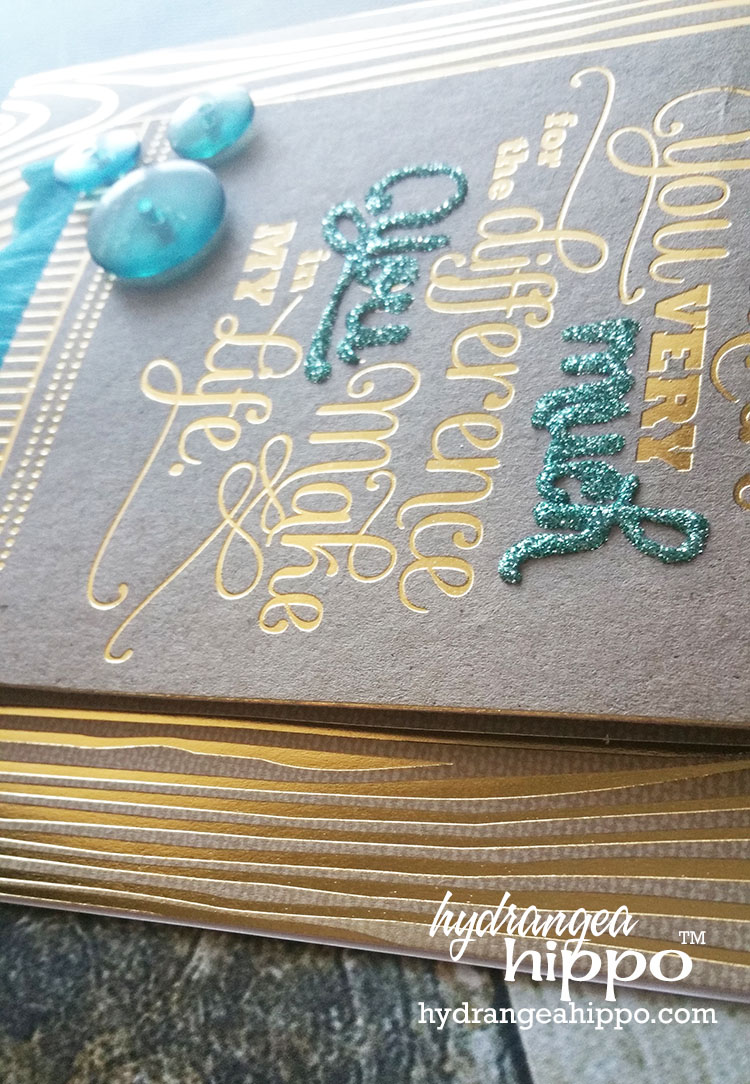 I added the crepe paper ruffle to the back of the journaling card with Tombow Xtreme Adhesive. Then I mounted the journaling card to the card front with Tombow Foam Tape. Finally, I added three buttons to the card with Tombow Adhesive Dots.
A card like this is certain to brighten anyone's day. Consider using Tombow MONO Multi Liquid Glue to add extra dimension and glitter to your journaling cards and paper craft projects.
Supplies:
DCWV Paper
Blue Glitter
Crepe Paper Ribbon
Buttons
Paper Trimmer
Thanks for stopping by today. Don't forget to enter our April Showers Mood Board challenge by April 12, 2015 to enter to win this prize pack: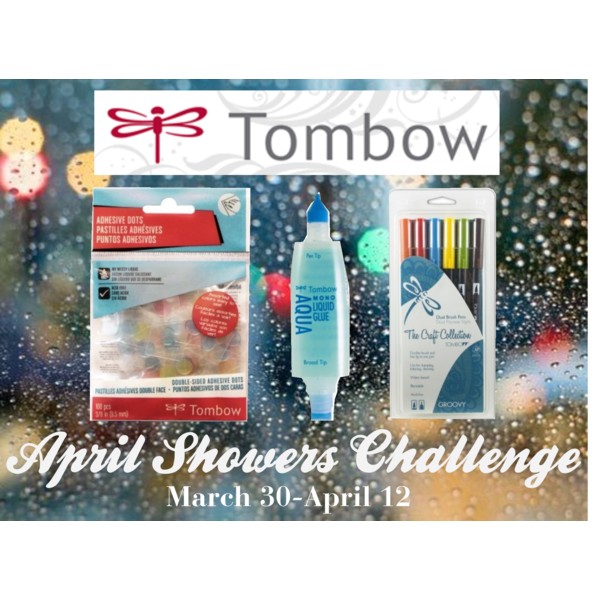 See you around blog land! – Jennifer