Welcome back to our Mixed Media art week. I've become a fan of this style of art, but always think it looks harder than it usually is. The technique I'm sharing today is one I've wanted to try out for a while now. I paired it with my tissue paper technique to create a fun 8×10 canvas. You'll just need a few items:
You will also need:
water
paint brush
Shimmer spray
Here is the canvas completed. I look at it now and I want to add more to it when I have more time. Think of the possibilities though. Stamp text, bubble wrap with paint or add text with stickers, die cuts or hand cut letters.  The Shimmer shows up so much better in real life. I wish the photos did it justice.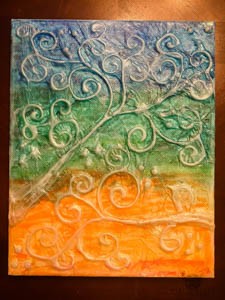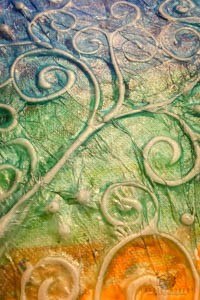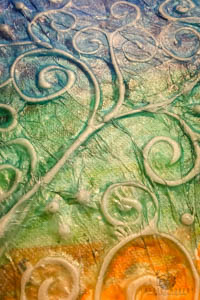 Visual steps for you to create your own.
Gather your items and start by sketching your design with pencil. You can totally freehand this or just have at it with the glue. Mixed media is to be free expression.
Next use the hot glue to trace that design and allow it to cool for 10 minutes.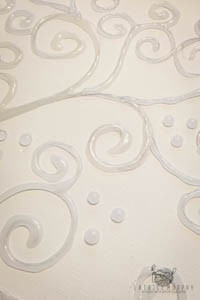 Next cover your design with Aqua Liquid glue. This is when you can add the tissue paper. You will get a little messy but this add such fun texture.
Next choose a few colors to color the background with. Blend those colors with a brush and water making sure to get into all the creases and spaces.
I then heat set this and took my while ink to rub over the top. This instantly gave me the wow factor. It makes the design just pop off the colors. I then misted it with shimmer and let it dry completely like above.
Give this a try. I'm hoping to create a larger canvas in this same style with colorful tissue paper. Stay tuned maybe I'll share over on my Instagram account. What do you think? I'd love to hear your comments or ideas you want to see from me.
Thanks so much for stopping by today! Go get inspired.
XO, Latrice