It's day three of Tombow's Designer Favorites week! Today, I am sharing my love for Tombow Xtreme Adhesive Tabs with this fun way to display "flair" or buttons. Over the years, I have attended lots of events, conferences, and the like and received LOADS of flair. I had them collected in an ice cream dish on my desk where they just gathered dust. One of the things we often do with things that hold meaning and memory is tuck them away to never be seen. Just think about it. Wedding dresses in the closet. Photos in shoeboxes under the bed. Flair in an ice cream dish behind my computer monitor. What if there was an easy way to display flair?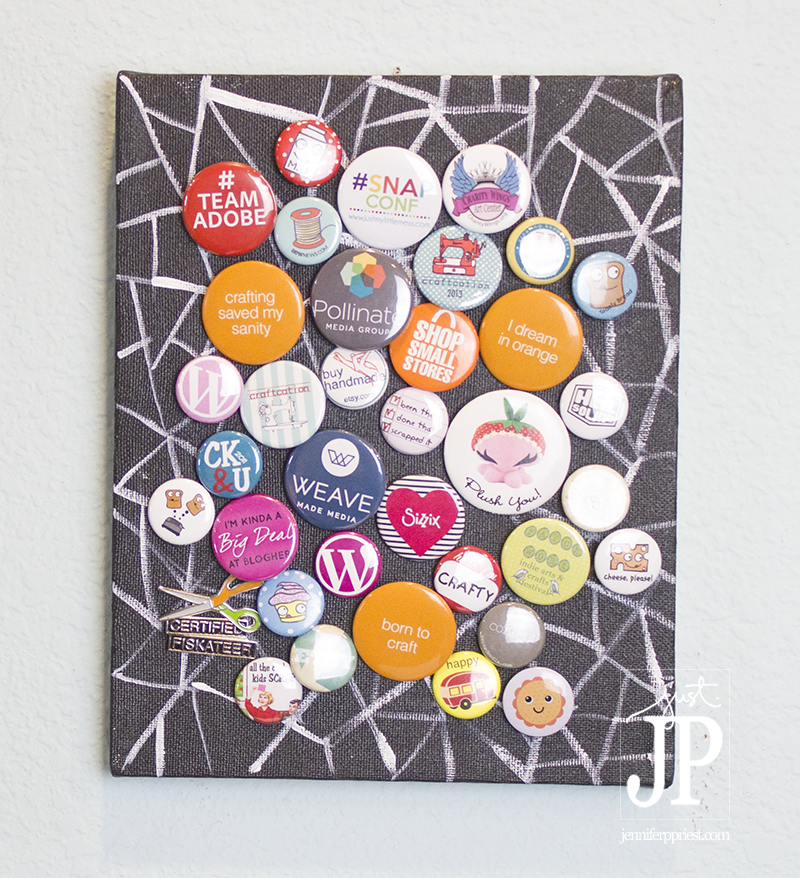 This project is so easy, ANYONE can do it, even if you've never made a craft in your entire life. Here's how:
Consider making this for your concert buttons, favorite sassy sayings buttons, or whatever is fun that you would usually keep tucked away in a drawer. The key ingredient is Tombow's Xtreme Adhesive Tabs. These have long been a favorite of mine. Here's why:
Tombow Xtreme Adhesive Tabs are clear so you are less likely to see them when used on dimensional projects and home decor.
Tombow Xtreme Adhesive tabs can be cut into smaller pieces or shapes.
Tombow Xtreme Adhesive Tabs are super strong – I have projects I made 3 years ago with them that are still intact where other adhesives have failed when used similarly.
They're easy to store – Xtreme Adhesive Tabs are packaged in a flat envelope that fits easily in a desk drawer.
Here's what you'll need to create this project:
I painted the canvas black and added some white lines with paint before adding the flair. You can paint the canvas or leave it plain white before adding your pieces of flair.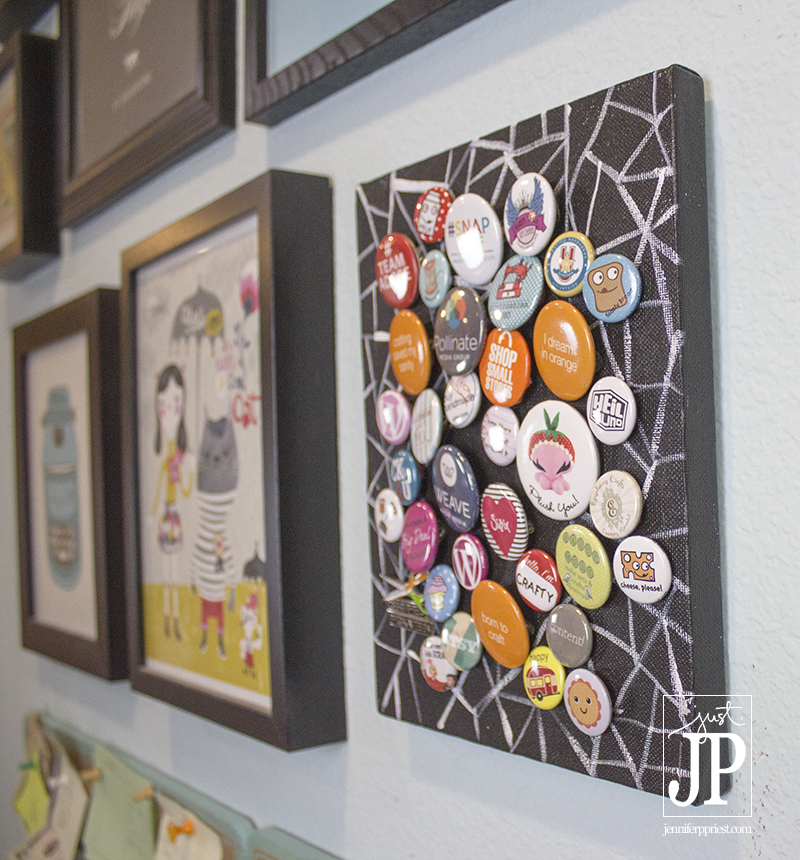 Now I can look at this on my wall and be reminded of the cool people I've met, the amazing events I've attended, and laugh at the funny flair tucked in between. I think this would make a great gift for dad or for a grad as a way to display mementos collected over the years.
Check out my blog at Just JP for more tutorials like this. And be sure to follow the Tombow blog and see more mixed media inspiration through the end of the week.