Remember that summer road trip the family took back in '84 to Yosemite? Yeah, I don't remember it either. Scrapbooking's magic is in the journaling and the best time to journal is right after something happened.  With all the summer trips happening, it's hard to find paper and embellishments to use with your photos as the memories happen. My daughter and I went on a road trip this summer to Salt Lake City, UT to attend Alt Summit, a blogging and branding conference. We had alot of fun, and since the event is put on by the best bloggers, there were loads of photo opportunities. Now to find the perfect summer scrapbooking paper that matches the trendy "now" colors of the photos we took at the event.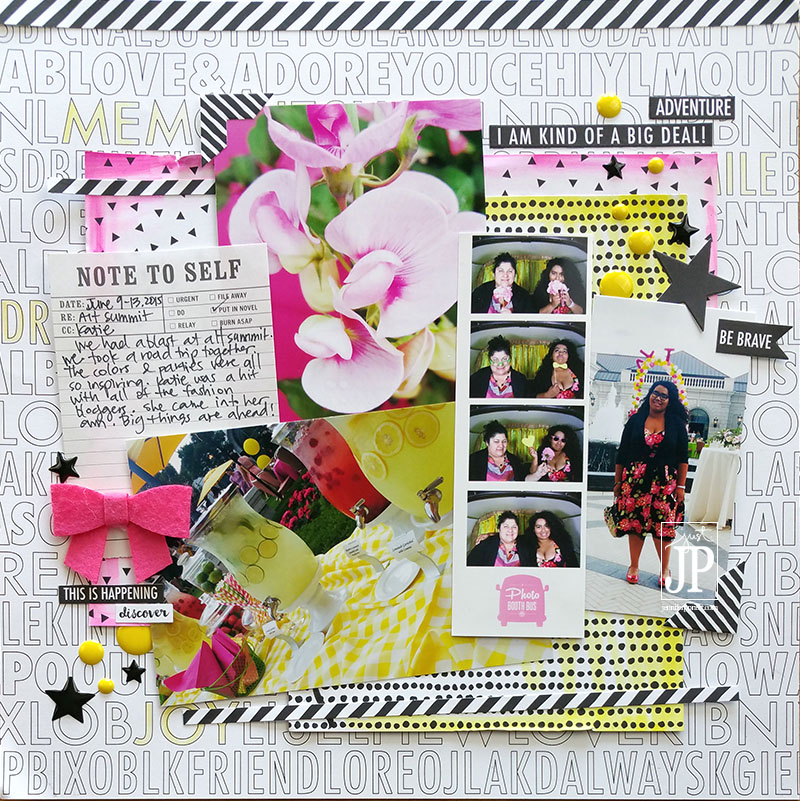 I was super excited to receive the "Just Add Color" line from Bella Blvd for this week's project. One of the challenges in scrapbooking is not having the perfect matching paper for your photos. With "Just Add Color", the papers can be customized to match any theme using Tombow Dual Brush Pens. I treated the papers in this set four ways:
Colored in words on the paper. Color onto the Tombow Blending Palette and pick up the color with a Tombow Dual Brush Blender. Apply the color to the paper. When the color lightens, pick up more color from the Blending Palette using the Tombow Dual Brush Blender.
Use the Tombow Dual Brush Blender to color the edges of the paper, coloring towards the middle of the paper. This makes an ombre effect along the edge of the paper.
Scribble and draw on the paper.
Spray water on the Tombow Blending Palette, turn over so the top is facing downward, and flick the Palette with your finger to make a splatter on the paper.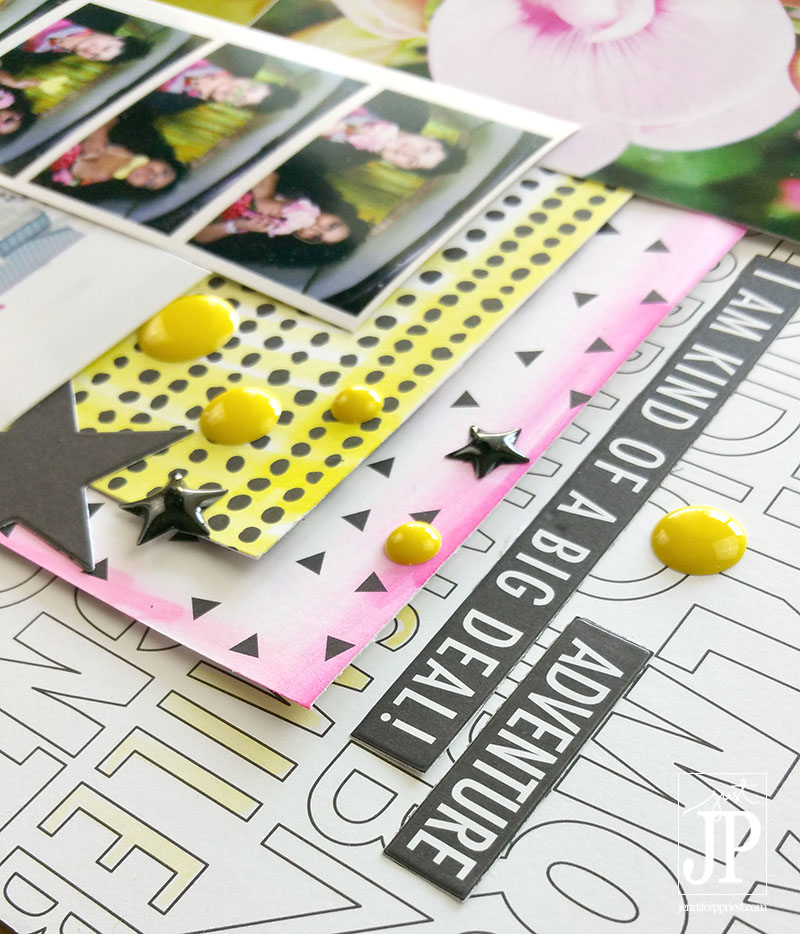 All of the color on this layout came from Tombow Dual Brush Pens and the techniques above as well as the beautiful embellishments Bella Blvd provided.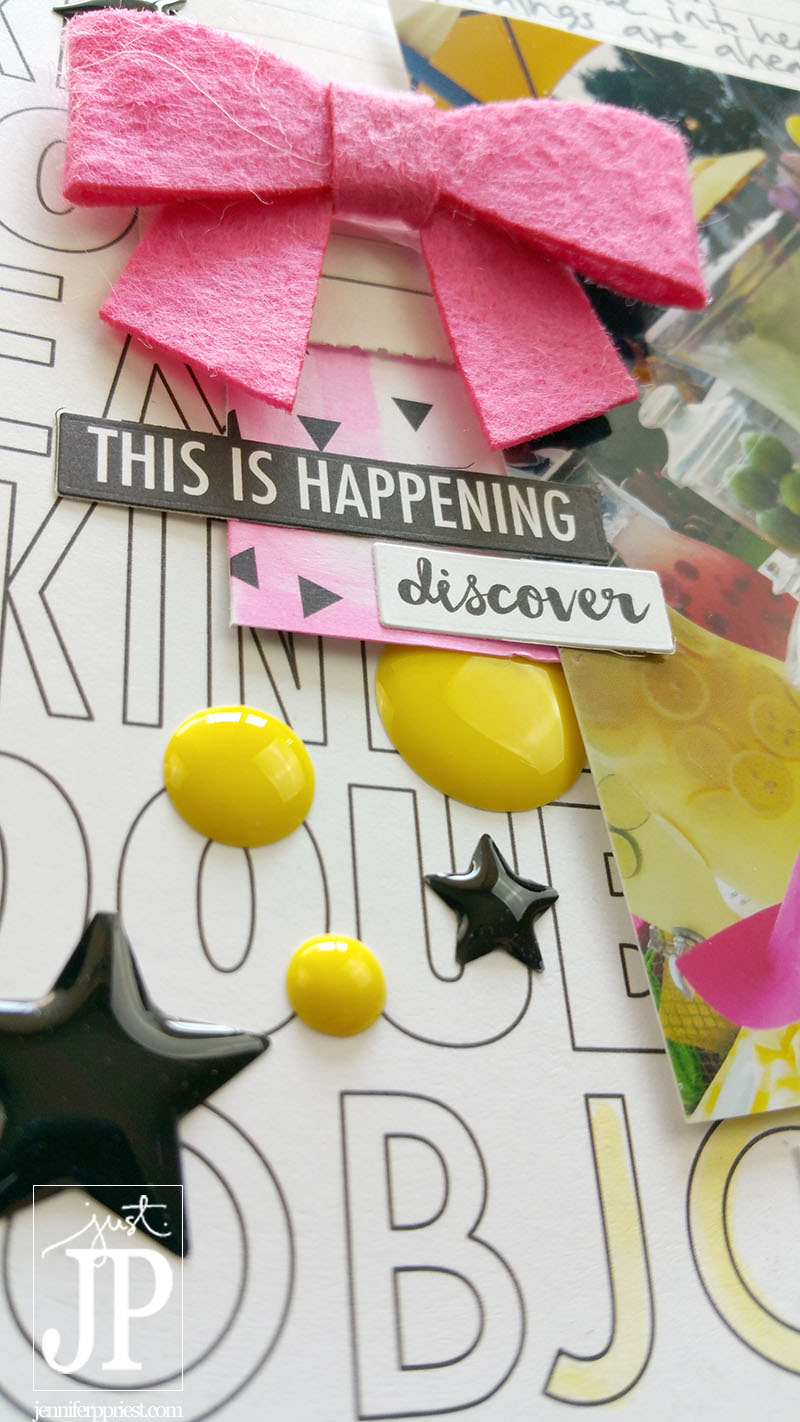 Here's what you'll need to create this page:
Watch this video to create this scrapbook page alongside me to see these techniques in action:
Thanks so much for stopping by the Tombow USA blog today. Please leave us a comment and let us know how you scrapbook your summer photos. Do you take a journal along and do it on the road? Or do you save up the photos and scrapbook them at the end of the year? We'd love to know.
Also, be sure to follow us on Instagram. This Friday we are hopping with our friends at Bella Blvd and Craftwell over on Instagram. Each designer will be sharing an inspiring project plus there's a fabulous giveaway up for grabs. Come back Friday when the fun begins.
See you then. And until then, check out our blog all week and visit me over at Just JP.