It's Day Two of the Tombow USA, Craftwell and Bella Blvd. "Just Add Color" Week!
Each day this week here on the Tombow USA blog and over on the Bella Blvd. and Craftwell Blogs all three Design Teams are showcasing the Bella Blvd. "Just Add Color" Collection and this Friday, visit @bellablvdllc on Instagram to join the hop!  There will be a big giveaway including products from Tombow USA, Bella Blvd. and Craftwell!
Make sure you follow @tombowusa on Instagram, so you don't miss out on any of the FUN!
Now on to my project!
I created a set of recycled gift bags that are perfect to keep on hand for any last minute gift giving needs!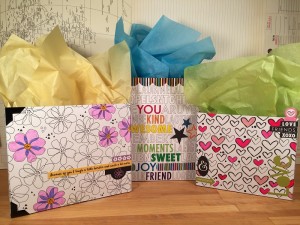 Bella Blvd. sent the "Just Add Color" Collection including papers, stickers and embellishments.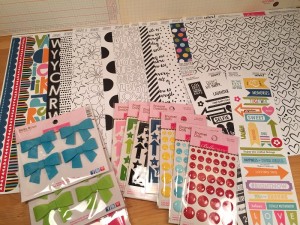 I started with some boxes that I recycled from my kitchen – any size will do, but I found that the cracker boxes are the most versatile.  First, cut off the top flaps with scissors.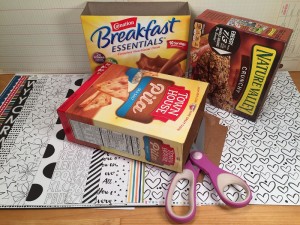 Select the papers you want to use then measure and cut to size.  I created a 1″ overlap on the sides, so that the box was completely covered.  Attach to box with Tombow USA Xtreme Adhesive.  This is a super strong adhesive, but make sure to "snap" the adhesive off at a 90 degree angle at the end of each run.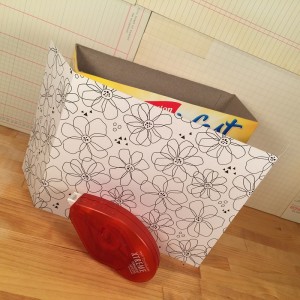 Select a contrasting paper for the sides and bottom to create interest.  Measure and cut to size then attach with Tombow USA Xtreme Adhesive.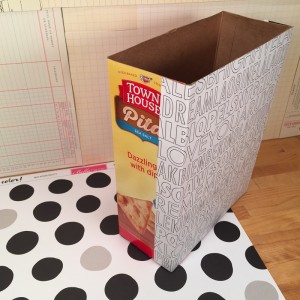 Next we are going to "Just Add Color" with Tombow USA Dual Brush Pens!  These pens have a brush tip for larger areas and a fine tip for detailed coloring!  The bonus to this project is that the coloring is very RELAXING after a long work day!
Add stickers and embellishments to personalize the gift bag especially for the recipient!  This "Just Add Color" Collection has ALOT of sticker options in color and in black and white (which can be colored to coordinate with your project!).
Here are a few detailed photos…
For more inspiration, head on over to both the Craftwell blog and the Bella Blvd. blog to find creations from their design team members. Make sure and stop back throughout the rest of the week, as we have a bunch more projects to share with you. And we'll also be having a fun Instagram hop on Friday, involving all three teams, that will include a giveaway!
Thanks for stopping by! –Beth