Did you hear us all scream when Tombow told us that we were going to be doing a coloring books for grownups challenge here on the blog? The sun shined a little brighter that day… Coloring books for grownups are everywhere right now and there's a whole lot more to color with than the crayons we used as kids. Today I am sharing a page I colored with Tombow's Recycled Colored Pencils: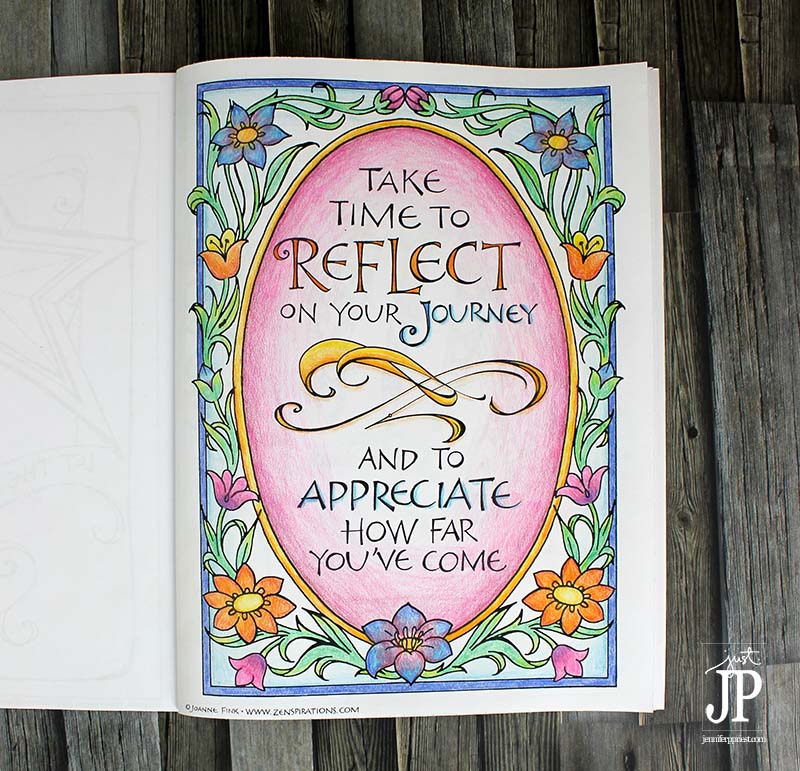 Why colored pencils?
Tombow's line of recycled colored pencils are not only affordable, they produce gorgeous color because they are made from the same materials as Tombow's Irojiten line of colored pencils. The main difference is that the wood on the Recycled Colored Pencils is pieced together from scraps of wood leftover from the manufacturing process.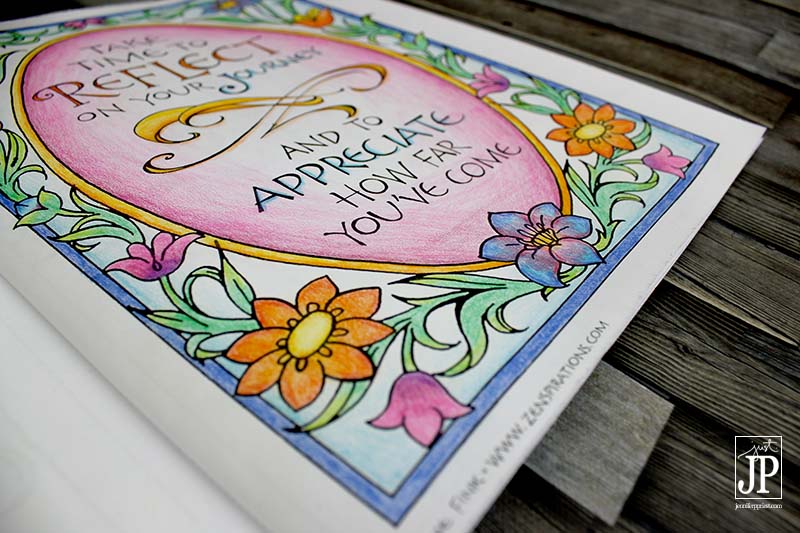 The colored pencils have a rich color on their own but their waxy base allows them to be blended, creating a more dimensional look and giving a depth of color to any project. The effect is really visible on a piece I colored for one of the new Zenspirations® coloring books being released later this year, which you can see on the Zenspirations® blog. On this piece, I used at least 3 pencils on each of the flowers, coloring first with a light color, then adding shading with a darker color, and then coloring over the top of everything to blend with a lighter color.
I created this short video so you can see how the color was applied to this page in stages:
If you make a mistake, use a Tombow Sand Eraser to remove the color from the page. The Sand Eraser works wonderfully with Tombow's Recycled Colored Pencils but also works with pen, on pencil, and even with markers like Tombow Dual Brush Pens.

Each member of the Design Team received three of  Joanne Fink's Zenspirations® coloring books Inspirations, Flowers and Abstract. Joanne is an amazing artist and a wonderfully inspirational friend!  She says "My coloring books are designed for people to add their own patterns and embellish the illustrations as well as color."  She has two new books coming out in October Birds and Butterflies and Expressions of Faith, which will be available for pre-order on Amazon next month!
A BIG Thank You to Fox Chapel Publishing for sending us these coloring books!!  Fox Chapel Publishing also publishes Tombow's Signature Designer Marie Browning's books?  if you haven't seen Marie's books, click this LINK to check them out!  They are AWESOME and she uses all Tombow USA products in both books!
Do you love coloring in coloring books? Leave us a comment telling us your favorite medium to use for coloring.
Be sure to follow Tombow on Instagram at @tombowusa for more creative coloring tips and tricks all week long. There is also time to enter the #tombow10k giveaway on Facebook and Instagram – you could win $300 in Tombow products! Entry requirements are listed on the #tombow10k giveaway image on Tombow's Facebook and Instagram accounts.
For more crafty goodness, please visit me over at Just JP.