This week the Tombow Design Team members are featuring projects created with paper and embellishments we received from our friends at Fancy Pants Designs.  We each received an assortment of items from Fancy Pants Designs' new releases, Making Waves, Summer Sun and Office Suite. Since we're nearing the end of summer, it's the perfect time to get those summer fun photos onto scrapbook pages before the memories fade. It's never too early to scrapbook your summer!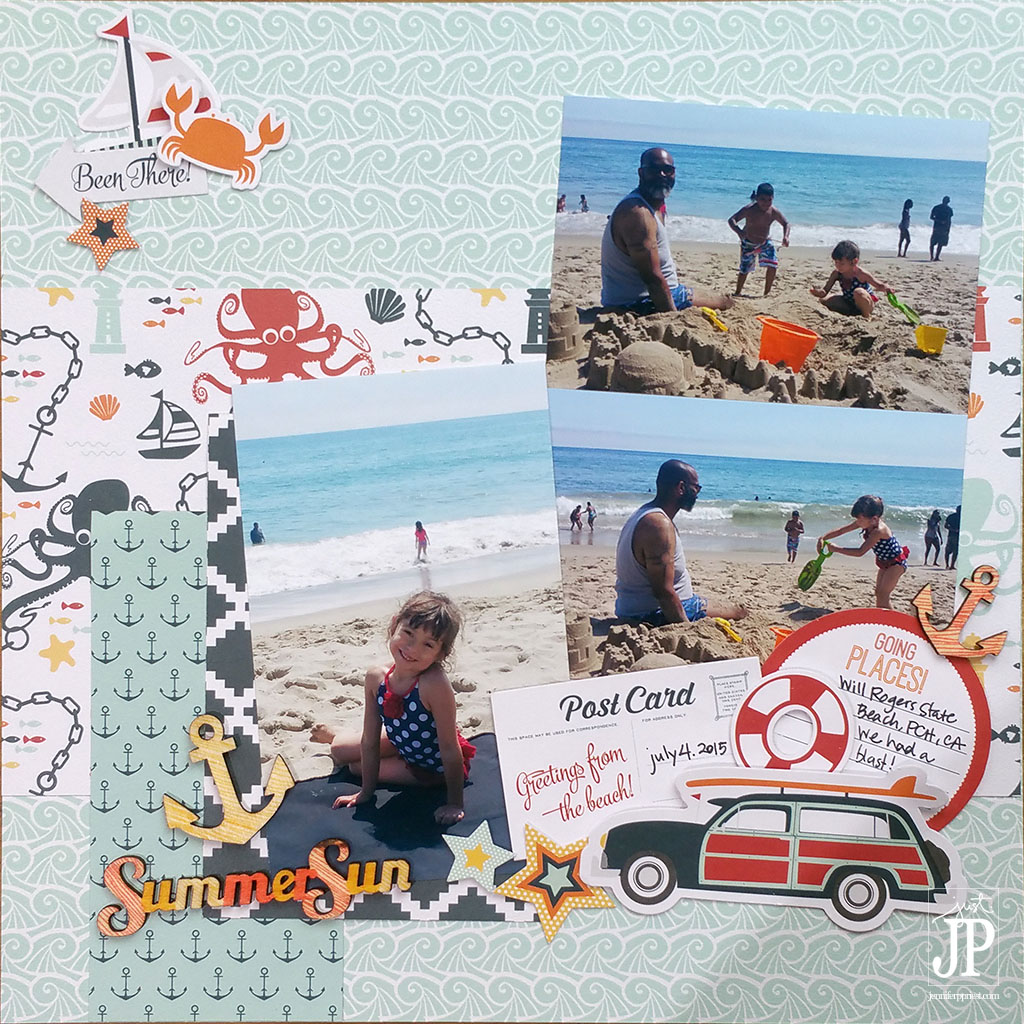 Fancy Pants Designs' Making Waves collection is perfect for scrapbooking beach photos but it also has a bit of a patriotic feel to it so I thought it would be perfect for scrapping my 4th of July beach photos from this summer. To bring it all together, I used Tombow's MONO Multi Liquid Glue, Tombow Power Tabs, Tombow Dual Brush Pens, and Tombow MONO Adhesive Permanent.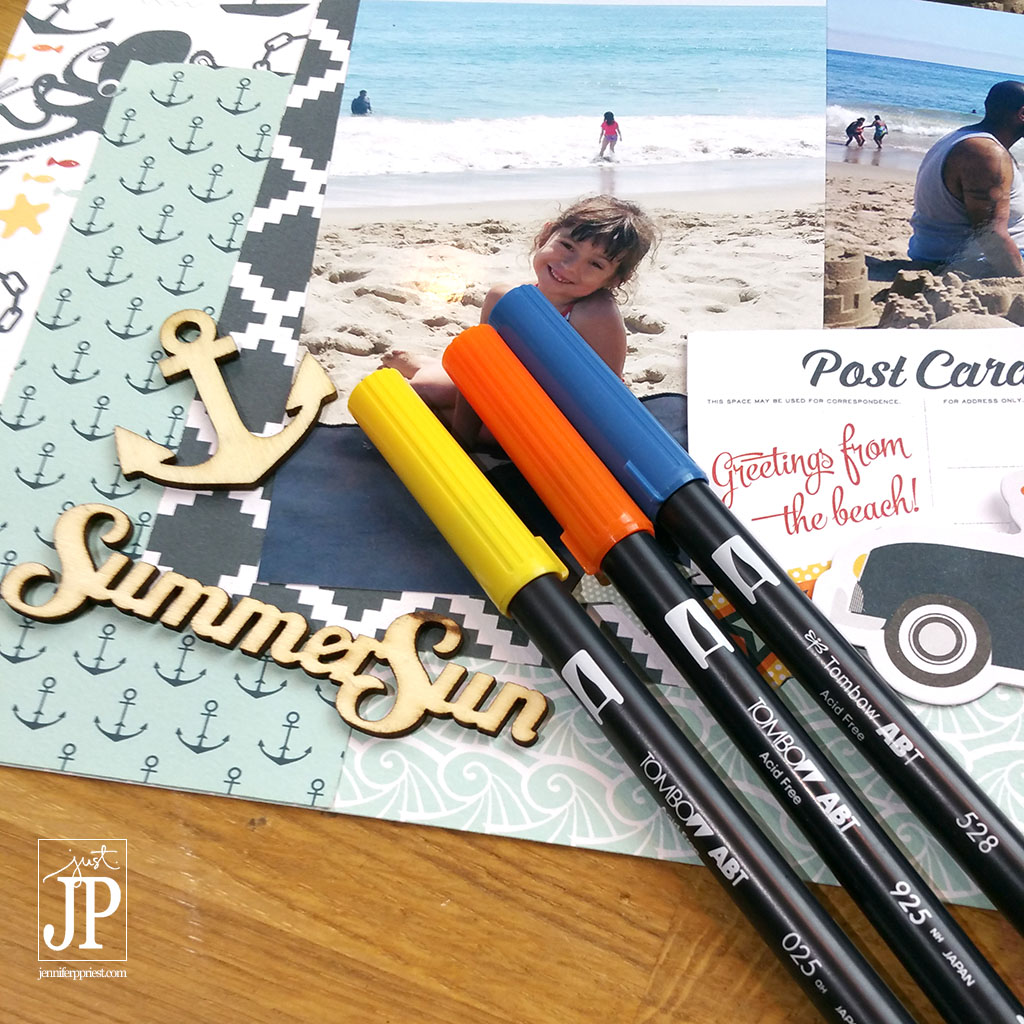 I cut the papers to the following dimensions:
Cut the Seafood paper to 6″ x 12″.
Cut a 3″ x 6″ piece of paper from the Blazing Paper.
Cut a 4″ x 6″ piece of paper from the Beach Shorts paper.
Using a Tombow MONO Adhesive Permanent, adhere the Seafood paper to the center of a 12″ x 12″ Plunge paper. Line up the strip of Blazing Paper so that it is flush with the bottom of the page but about 1″ from the left side of the page. Overlap the Beach Shorts paper on top, about 1″ up and 1″ over to the right. Add photos. Layer elements from the Making Waves Ephemera Pack, adhering them to the page with Tombow Power Tabs. Use Tombow Dual Brush Pens in coordinating colors to draw doodles and lines on a title from the Making Waves Wood Veneer pack. Adhere the wood veneer title to the page with Tombow MONO Multi Liquid Glue. Here's how it all came together:
Supplies:
I hope you enjoyed this fun and easy scrapbook page. It's never too early to scrapbook your memories so get those photos printed, stock up on Tombow adhesive, and get scrapping with Fancy Pants Designs' fabulous papers and embellishments. For more crafty goodness, please visit me over at Just JP.