Latrice here with more mail art week inspiration. I send a lot of cards in the mail so I usually try to address them in a fun way by adding stickers or color on there somehow. First, I thought I would color in an Adult Coloring page and fold it into an envelope. Great idea, right? But I just ran out of time for that. So I'm sticking that idea in my back pocket for when this busy mom has time to sit down and knock out a couple of those pages.
I did, however, want to do something with texture and color. I chose four envelopes and four doilies from my stash of products to create this fun set of four decorated and colored envelopes.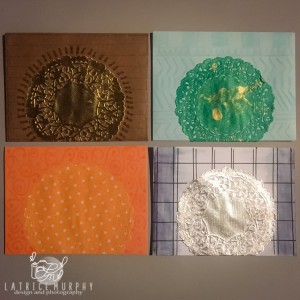 Here's what you'll need:
Tombow Dual Brush Pens in various colors
Tombow MONO Twin Permanent Marker
Envelopes
Doilies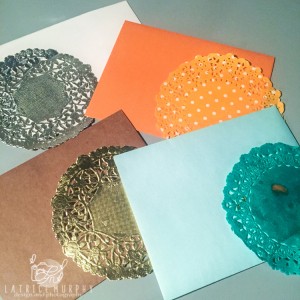 First, start by adhering the doilies to the fronts of your envelopes using the Tombow MONO Aqua Liquid Glue. Just fold the extra around to the back side of the envelope.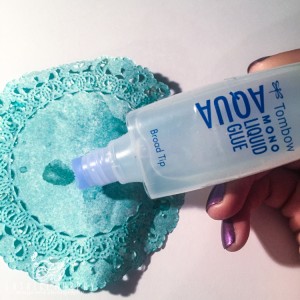 After those have dried for about 10 minutes, choose four coordinating Tombow Dual Brush Pens to decorate the fronts with.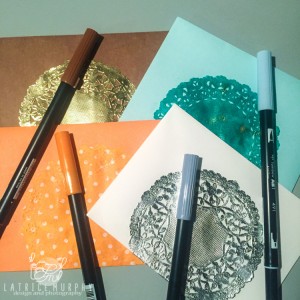 Here are my four designs:
Simple lines and dashes on this one.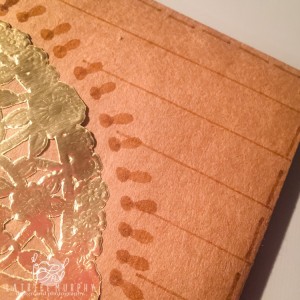 Fun swirls with dots. I didn't get fancy with these, just kept it simple.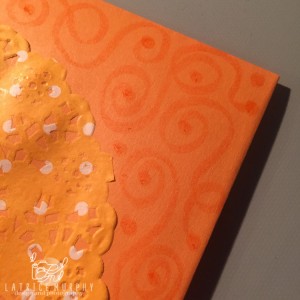 More masculine plaid with a gray ombre on the edges and black lines using the Tombow MONO Twin Permanent Marker.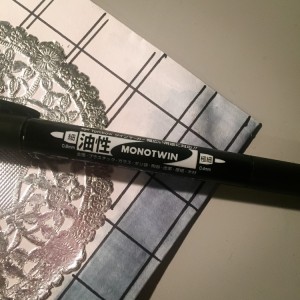 For the last envelope, I created an Aztec-type pattern using different lines.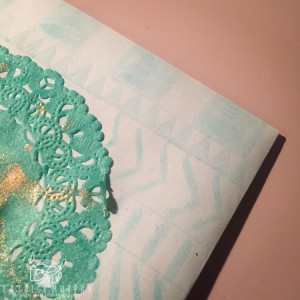 When it's time to mail these out, I will write the recipient's address on the doily with the MONO Twin – it's the best permanent marker out there, hands down.
Here's a look at the four envelopes once again.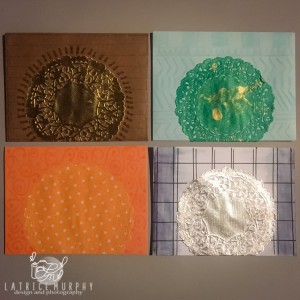 Don't forget to check out the other projects from our mail art week.
Daniella- stamped handmade envelope
Jennifer- Coffee Lovers Inspired Starbucks Mail Art
Thanks for stopping by. There is more for you tomorrow from Jennie. Happy crafting.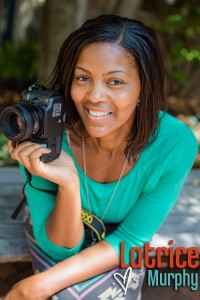 Latrice