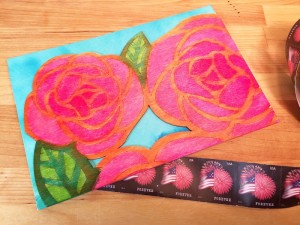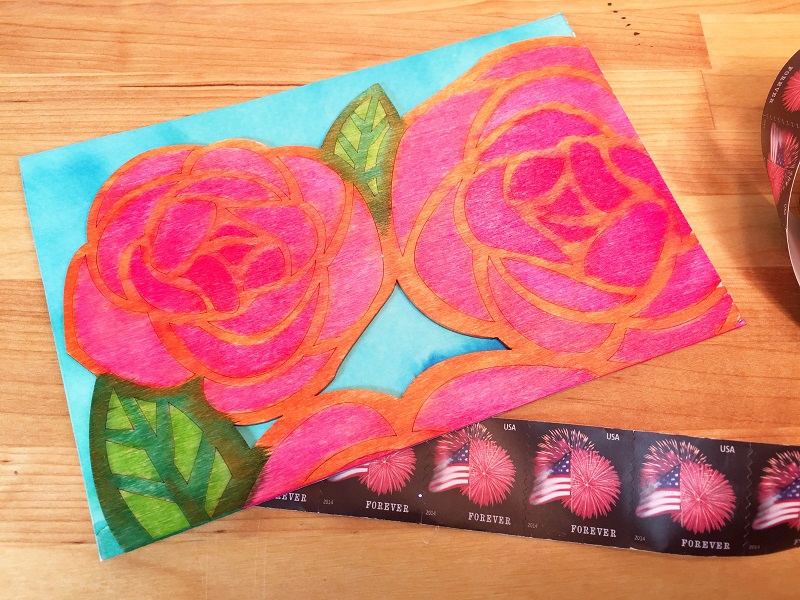 This week the Design Team Members are featuring Mail Art!  Now I have to admit that I wasn't sure what mail art was, but I am always decorating my envelopes and creating my own postcards, so I was creating Mail Art and didn't even know it – LOL!
Here are some colorful and easy Mail Art Postcards that can be created in just a few hours!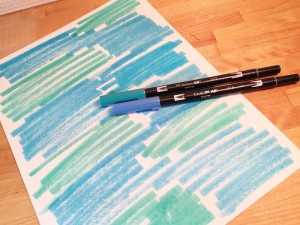 Start with Watercolor Paper, select a few colors of Tombow Dual Brush Pens ( I used 373 and 515) and scribble randomly over the entire surface.  This is FUN and let's off a little steam!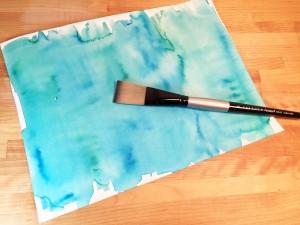 Next is the magic!  Apply clean water with a large flat brush and mix the colors around.  The Tombow Dual Brush Pens just melt!  TIP – I always watercolor on a towel, so if the colors bleed off the paper, it will not ruin your work surface.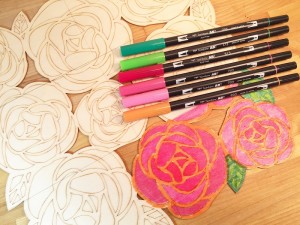 While the background is drying, we can move on to the top layer.  Now the Tombow Dual Brush Pens are ideal for lots of surfaces including wood.  I recently stumbled across these cool wood veneer 12″ by 12″ scrapbook sheets by American Crafts.  Measure out six 4″ by 6″ rectangles.  Color in loosely with Tombow Dual Brush Pens (I used 933, 815, 743, 703, 296 and 173).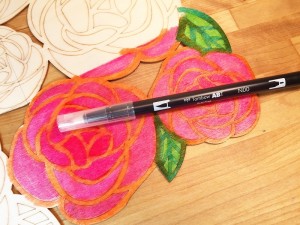 Use Tombow Dual Brush Pen Blender N00 to smooth out the color and "erase" any stroke marks.  TIP – Make sure to draw on a blank piece of scrap paper in between light and dark colors, so your image does not get muddy.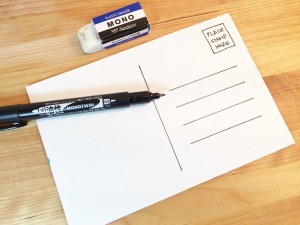 Once dry, measure and cut with scissors 4″ by 6″ rectangles from watercolor background.  Flip over and draw on postcard markings with Tombow MONO Twin Permanent Marker.  Erase any pencil lines with Tombow MONO Plastic Eraser.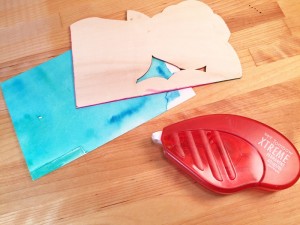 Measure and cut with a craft knife 4″ by 6″ rectangle from wood veneer.  Attach to watercolor background with Tombow Xtreme Permanent Adhesive.
Write a message on the back of your postcard, address and mail some HAPPY to a friend or relative today!  TIP – Check with the Post Office for how much postage this card will need AND request that it be hand canceled.
Create your own Mail Art this week and share it with us on the Tombow Facebook Page!
Thanks for stopping by!  -Beth