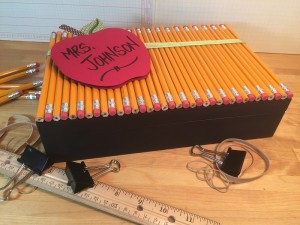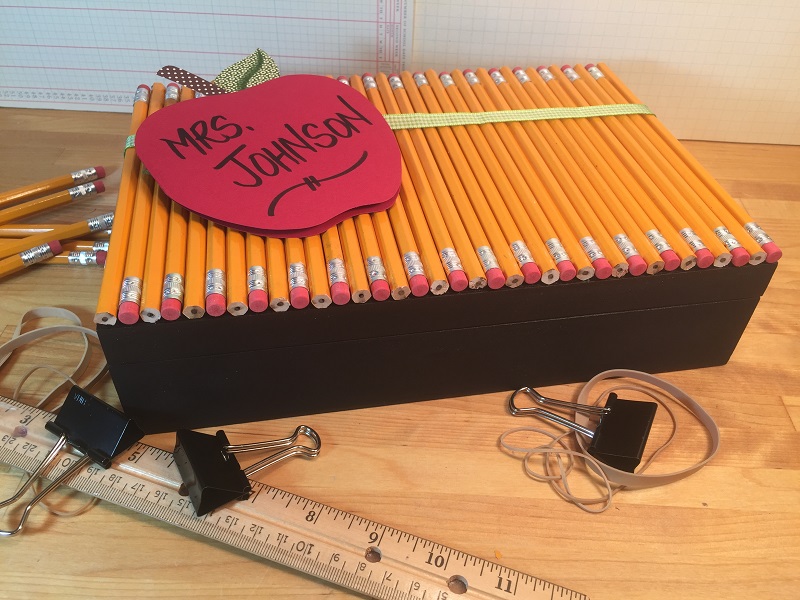 I love thinking outside the box when it comes to crafting and since it is Back to School Week on the Tombow Blog, I decided to craft with actual school supplies!  I created this pencil topped box, which would make a great gift for your child's new teacher and would look FABULOUS on their desk!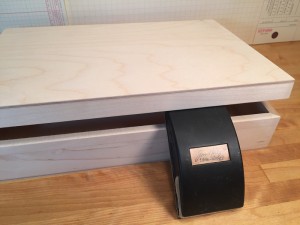 Sand inside and outside of Walnut Hollow Basswood Keepsake Box.  Wipe clean with a damp cloth.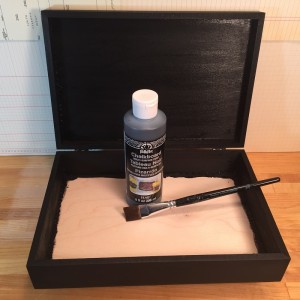 Paint inside and outside of keepsake box with chalkboard paint using a 1″ flat wash brush. Let dry.  Apply a second coat, if necessary.
Measure and cut #2 school pencils to fit top of keepsake box.  I used the Easy Cutter Ultimate by Midwest products.  Dry fit pencils, so you make sure that you have cut enough (I used 3 dozen).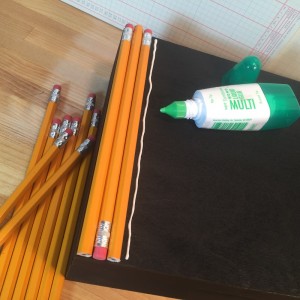 Apply pencils to lid of keepsake box with Tombow MONO Multi Liquid Glue using the pen tip.  To create interest, I alternated the pencils across the length of the box lid.  Continue until entire keepsake box lid is covered.  Be creative and design your own pattern!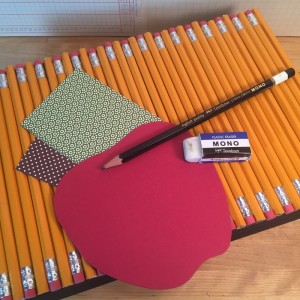 Using red, brown and green cardstock, draw an apple with a Tombow MONO Professional Drawing Pencil.  Once cut out, remove pencil lines with the Tombow MONO Plastic Eraser.  Draw a leaf and stem, cut out with scissors.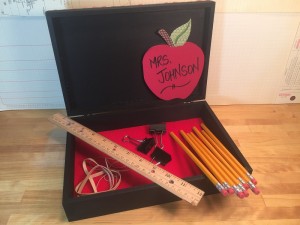 Draw line in center of leaf with Tombow Dual Brush Pen #158 (green).  Write the teacher's name on the apple tag with Tombow Dual Brush Pen #N15 (black).  Attach leaf and stem to apple with Tombow Xtreme Permanent Adhesive.  Measure and cut piece of Kunin™ Eco-fi® Rainbow ClassicFelt™ in Red.  Secure to inside bottom of keepsake box with Tombow MONO Multi Liquid Glue.
Fill box with lots of back to school goodies, wrap with ribbon and tie on the apple tag for a gift sure to get an A+ from the teacher!
Thanks for stopping by and for more inspiration be sure to check out Tombow's Instagram account!  -Beth