All this week we are doing blasts from the past here on the Tombow USA. I got the 1970s so I decided to make a card inspired by a jacket my dad had in the 1970s. I used Tombow Dual Brush Pens to color and stencil a fun 70's inspired background on this card: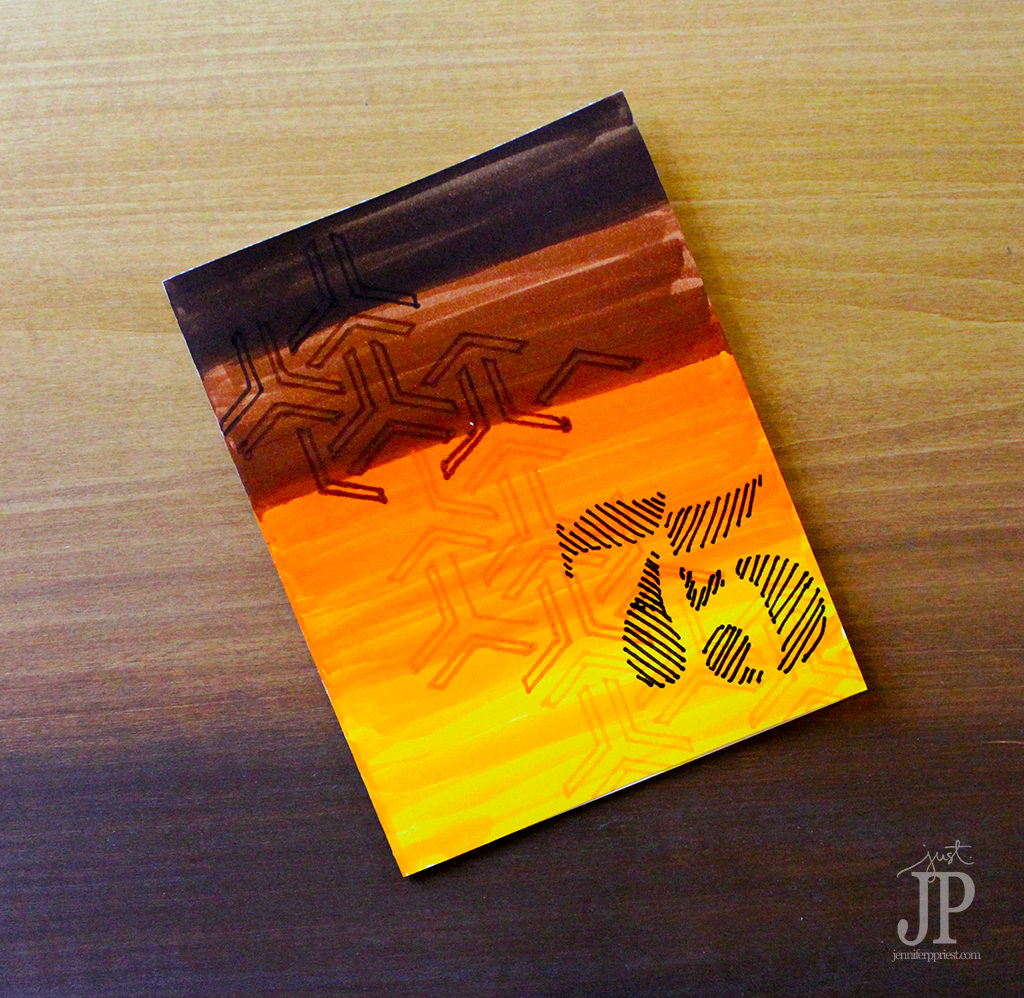 One of the things I remember most about the 1970s is the brown and orange color scheme and the use of gradients or ombre effects. I decided to replicate both of these on this card using only Tombow Dual Brush Pens and stencils. Here's how:
You can make multiples of these cards by changing the color scheme. I chose to stencil "75" on this card because I plan to give this birthday card to someone born in 1975. So very 1970s! Ha!
Supplies:
White Cardstock Card Base
Stencils – ArtistCellar and Stencil1
Thanks so much for stopping by. By sure to check back here at the Tombow blog all week long to see the other "blast from the past" inspired posts, like Daniella's 1950s post and Beth's 1960s post from earlier this week. And for more crafty fun, please visit me over at Just JP, where I share other Tombow projects like this Colored Pencil Halloween Card.