One of the things I see kids do in the fall is leaf rubbings. I live in the desert and there really aren't any fall leaves to do rubbings with but I do have stencils. I made a happy discovery that leaf stencils can give a similar effect to leaf rubbings and look gorgeous when created with Tombow colored pencils. Today I am sharing a card background with a faux leaf rubbing pattern that I created with a stencil.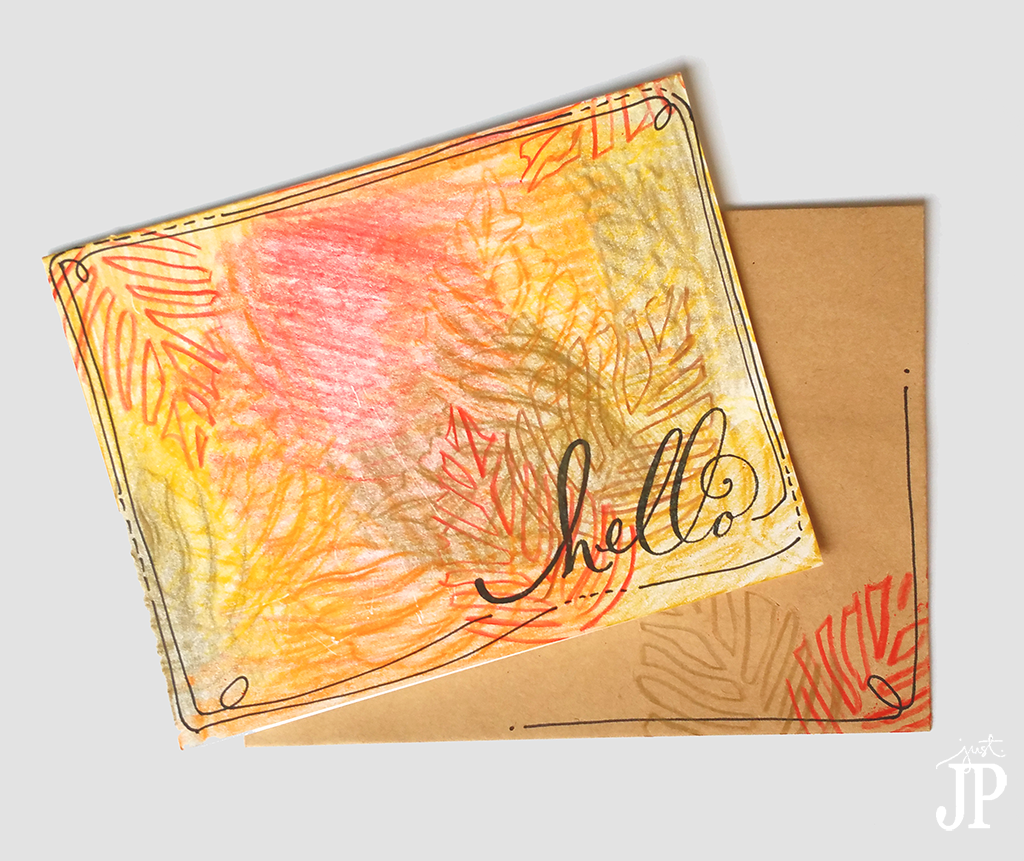 I chose colored pencils for the rubbing versus charcoal or crayons because I wanted the clean effect that the colored pencils give, especially since I will be mailing this card later.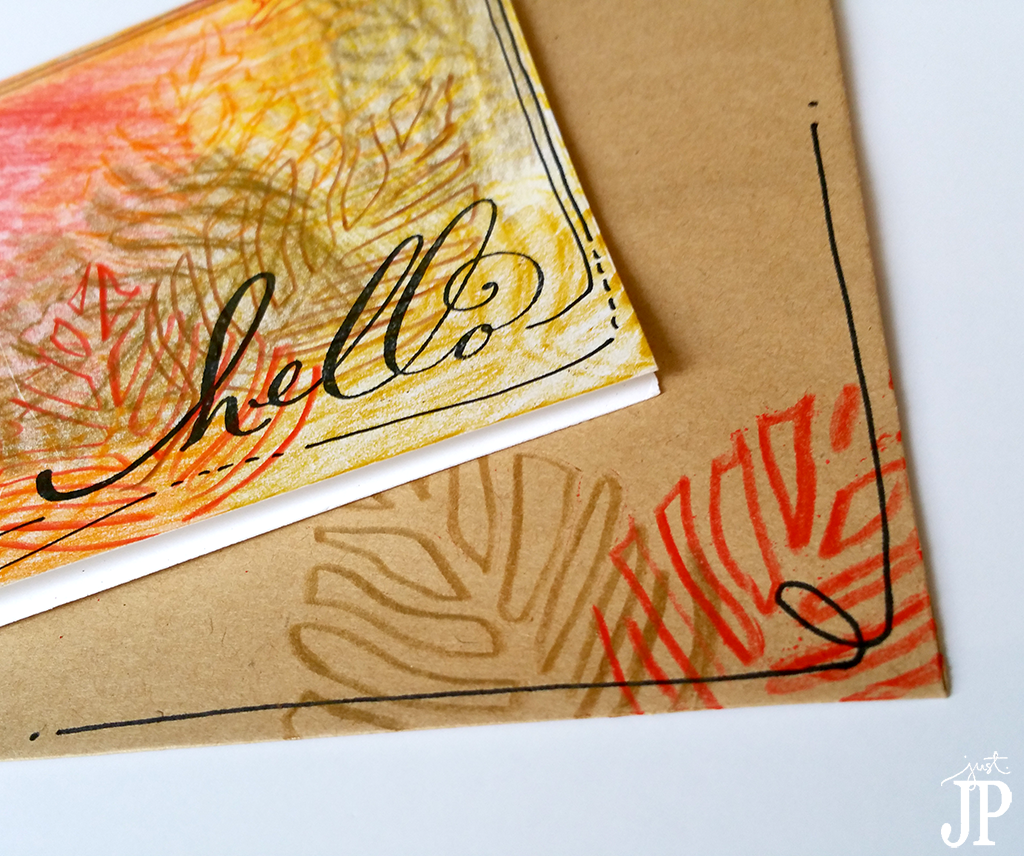 Here's how to make this card come together: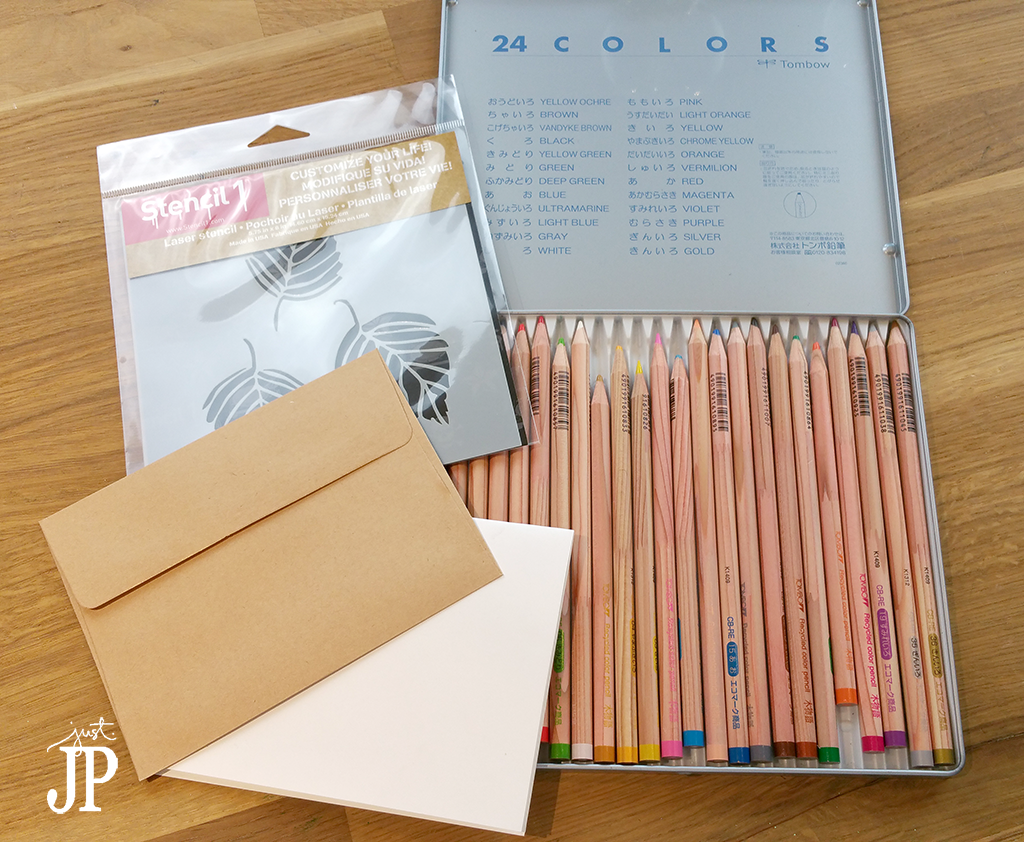 Supplies:
White card base
Kraft envelope
Leaf Stencil
Stamp
Black ink
To create the faux leaf ribbon, insert a leaf stencil inside the card.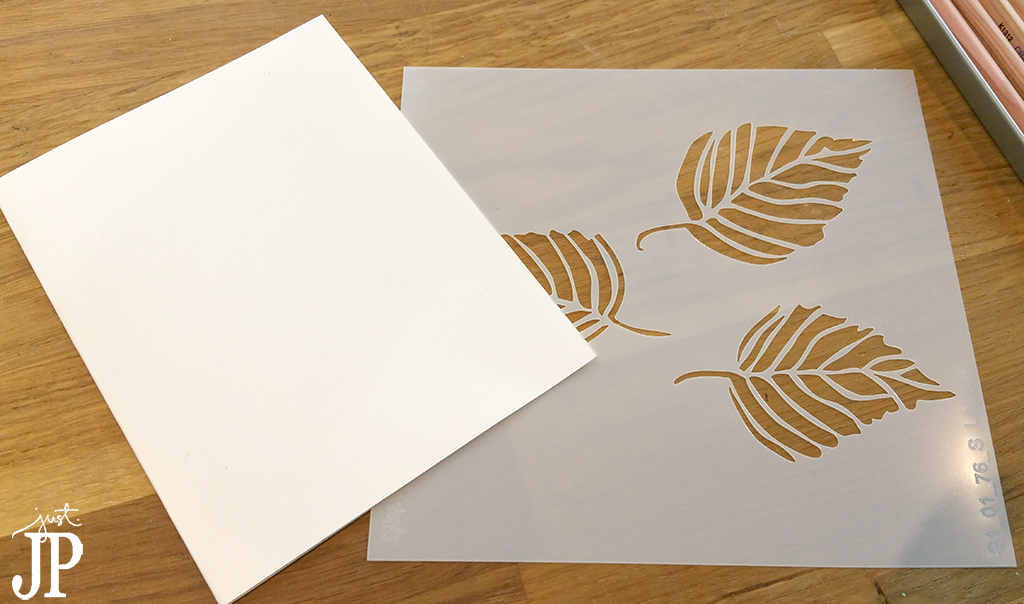 Lightly rub the colored pencil over the area of the cardstock that is on top of the stencil and watch as the leaf image appears.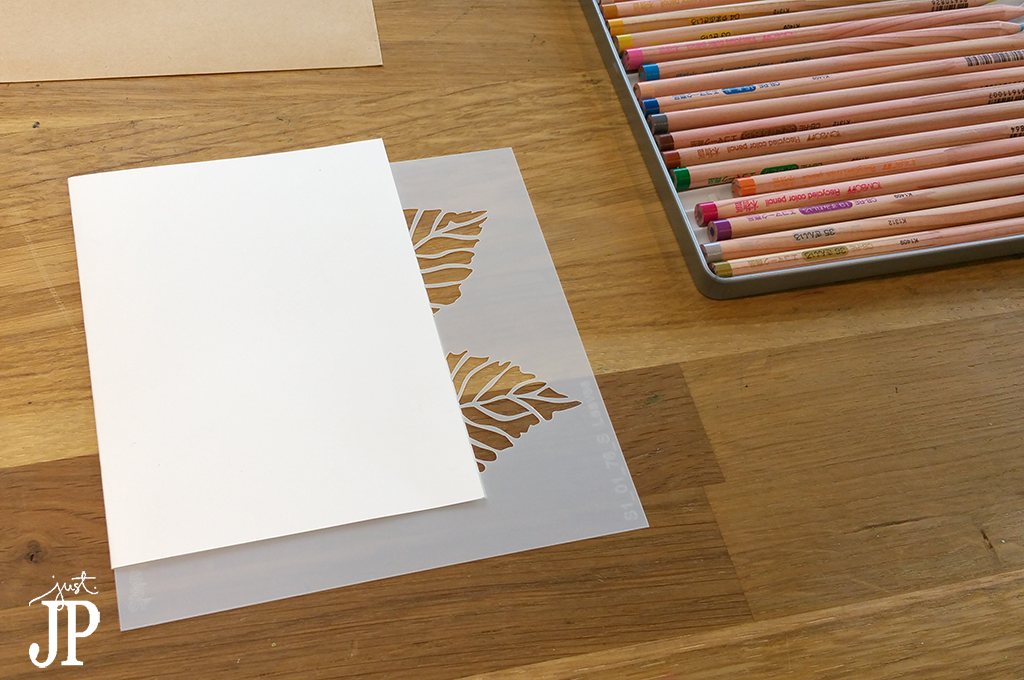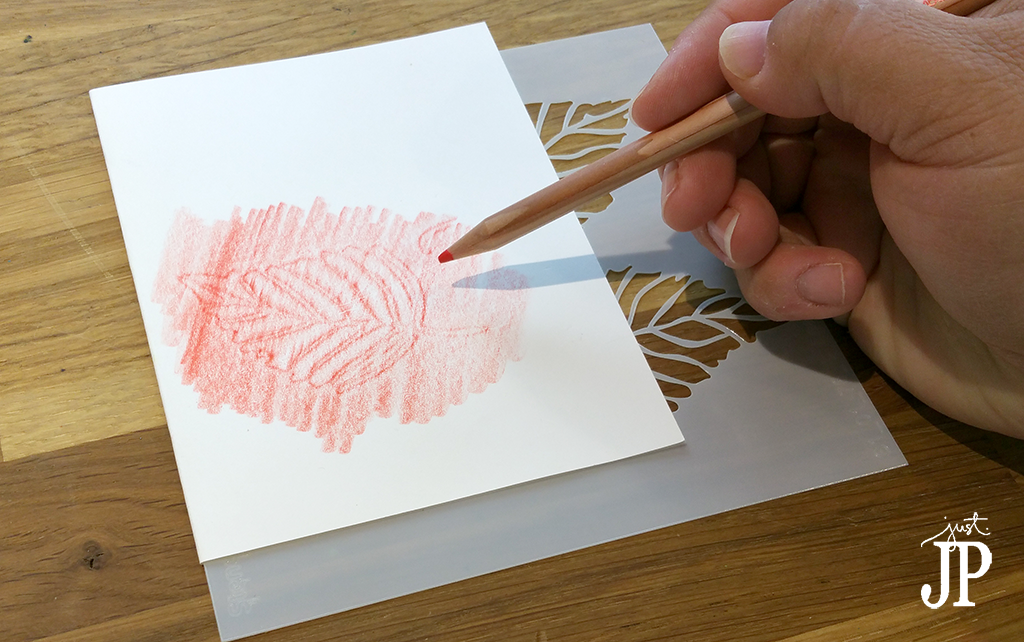 Repeat using various fall colors chosen from the Tombow Recycled Colored Pencils, 24 Pack Tin.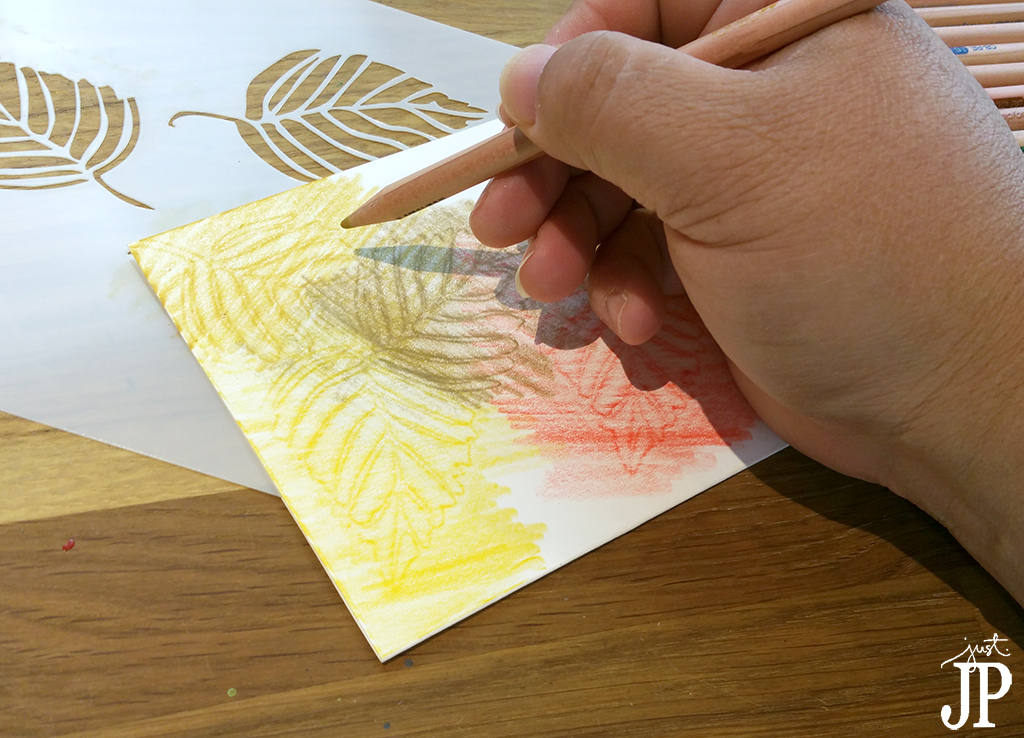 After creating the rubbing, I also stenciled some leaves on the card front and envelope using the same stencil.
Stamp a sentiment on top of the card with archival dye ink and then add doodles with the Tombow MonoTwin Permanent Marker. The MonoTwin will write directly on top of the colored pencil with smudging.
Thanks for stopping by the Tombow blog today. Be sure to come back this week for the Handmade Holidays Blog Hop starting On Friday!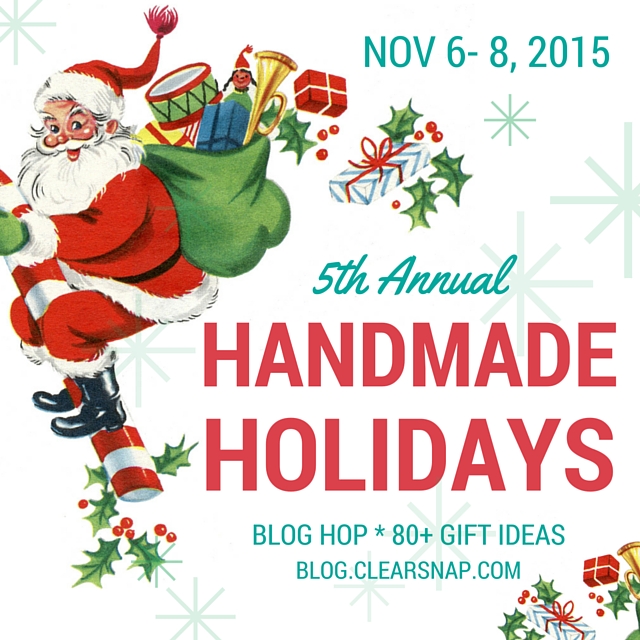 See more projects like this on my blog at Just JP.