Hello and welcome to "Leaf Love Week"!!  All week, the design team will show you projects inspired by leaves!  I am sharing 2 cards I made with paint techniques using my Tombow Dual Brush Pens.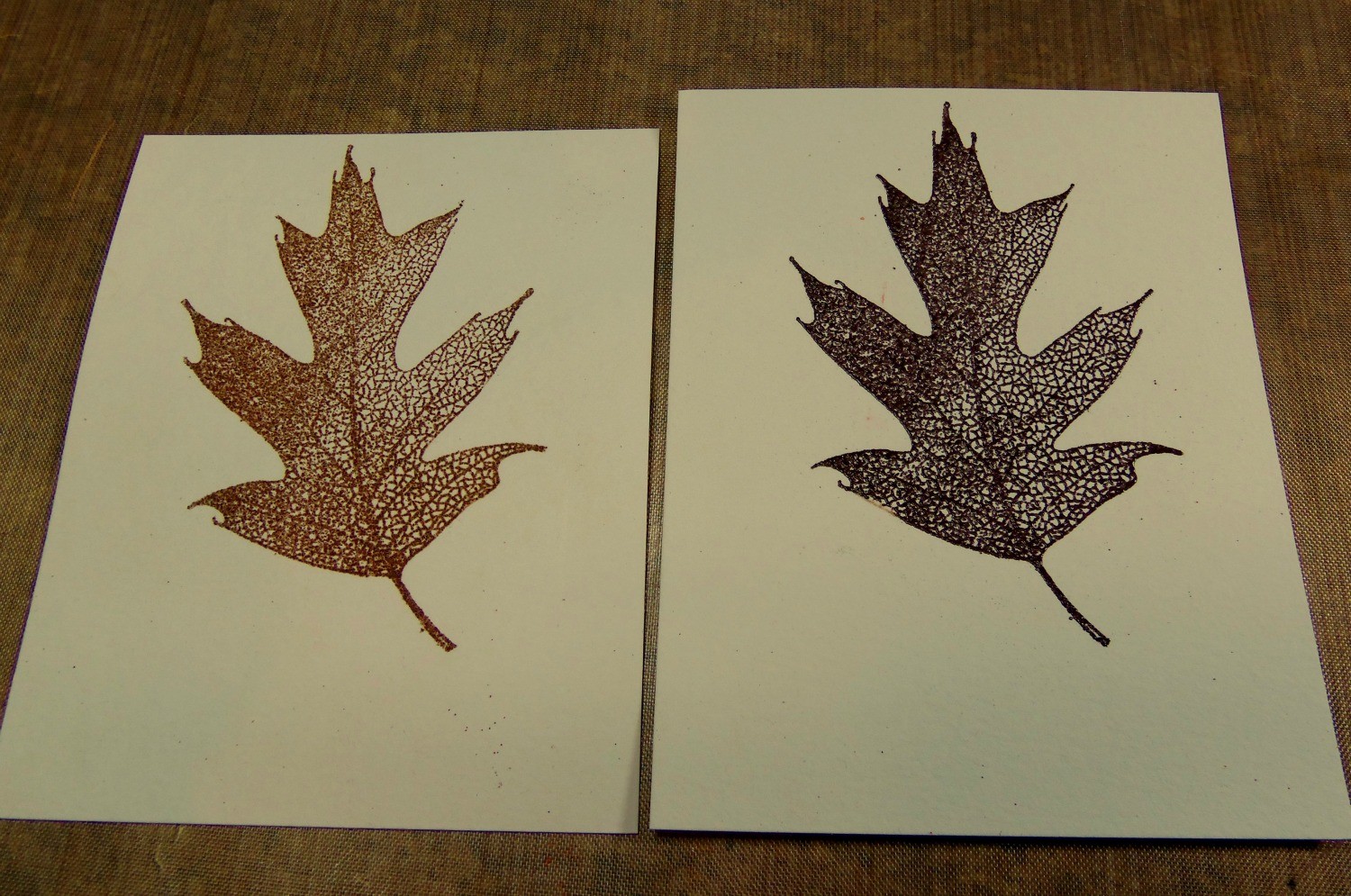 I started my cards by stamping Sin City Stamps "Leaves" stamps on watercolor paper with embossing ink.  I then added embossing powders and heat set them so I could paint without ruining my leaf design.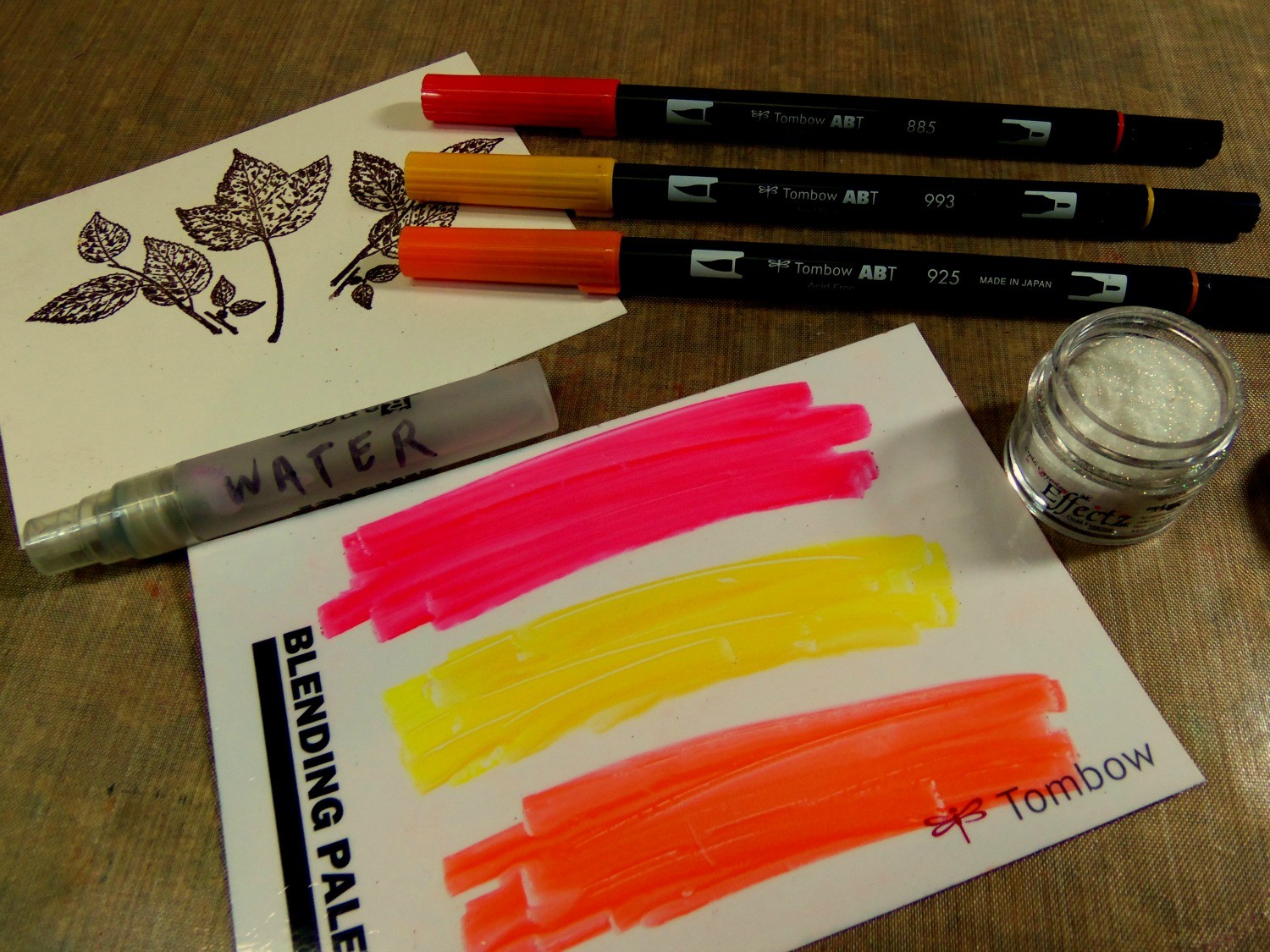 First, I sprayed water on my watercolor paper.  Then, I added ink from different Tombow Dual Brush Pens (885, 925 & 923) to my TombowBlending Palette and added some water.  I sprinkled a little super fine glitter on the palette too and I used the ink like watercolor paint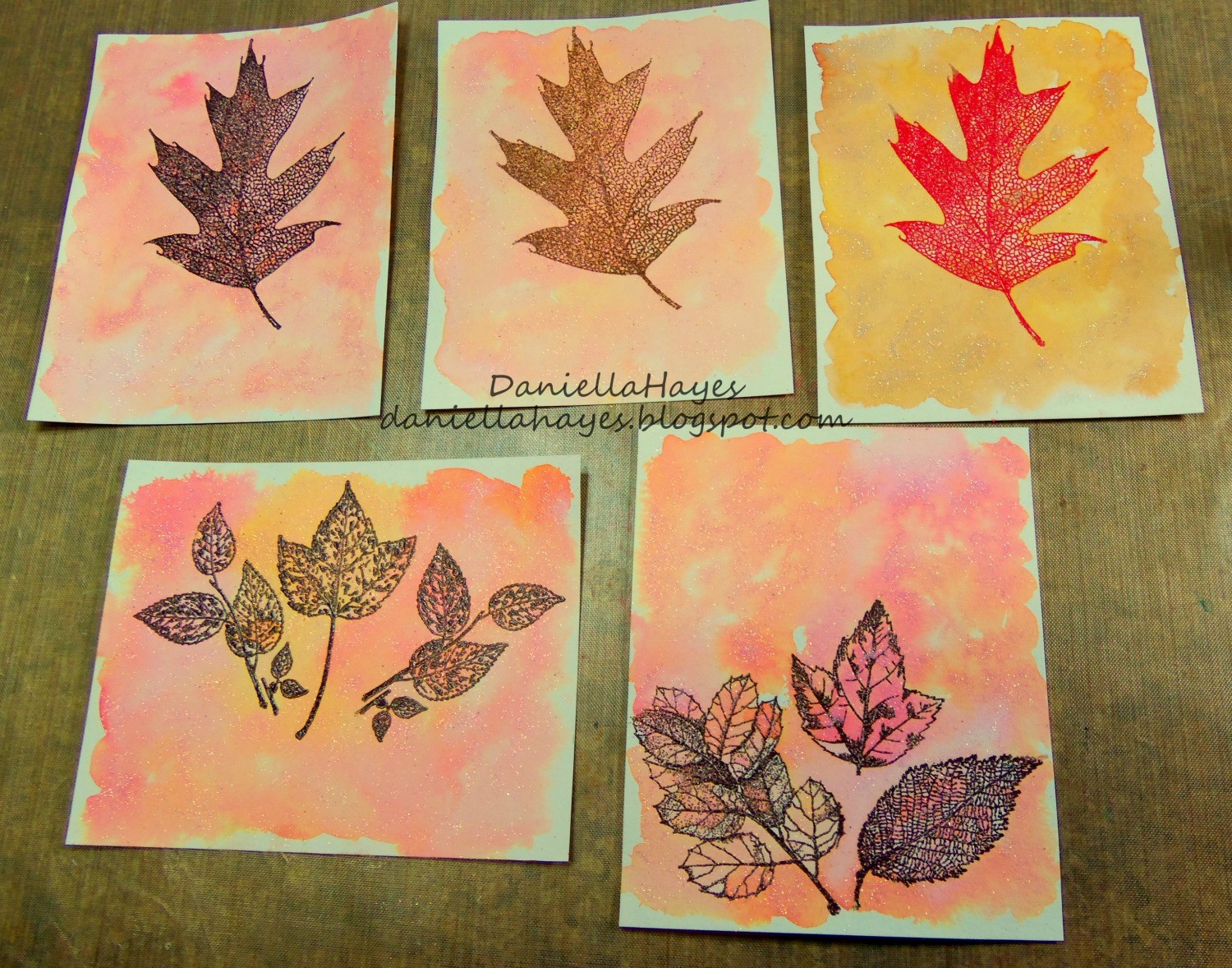 I made a bunch of these little watercolor paintings.  I LOVE them!  I painted the whole piece of paper, leaving an irregular white border all around the paper.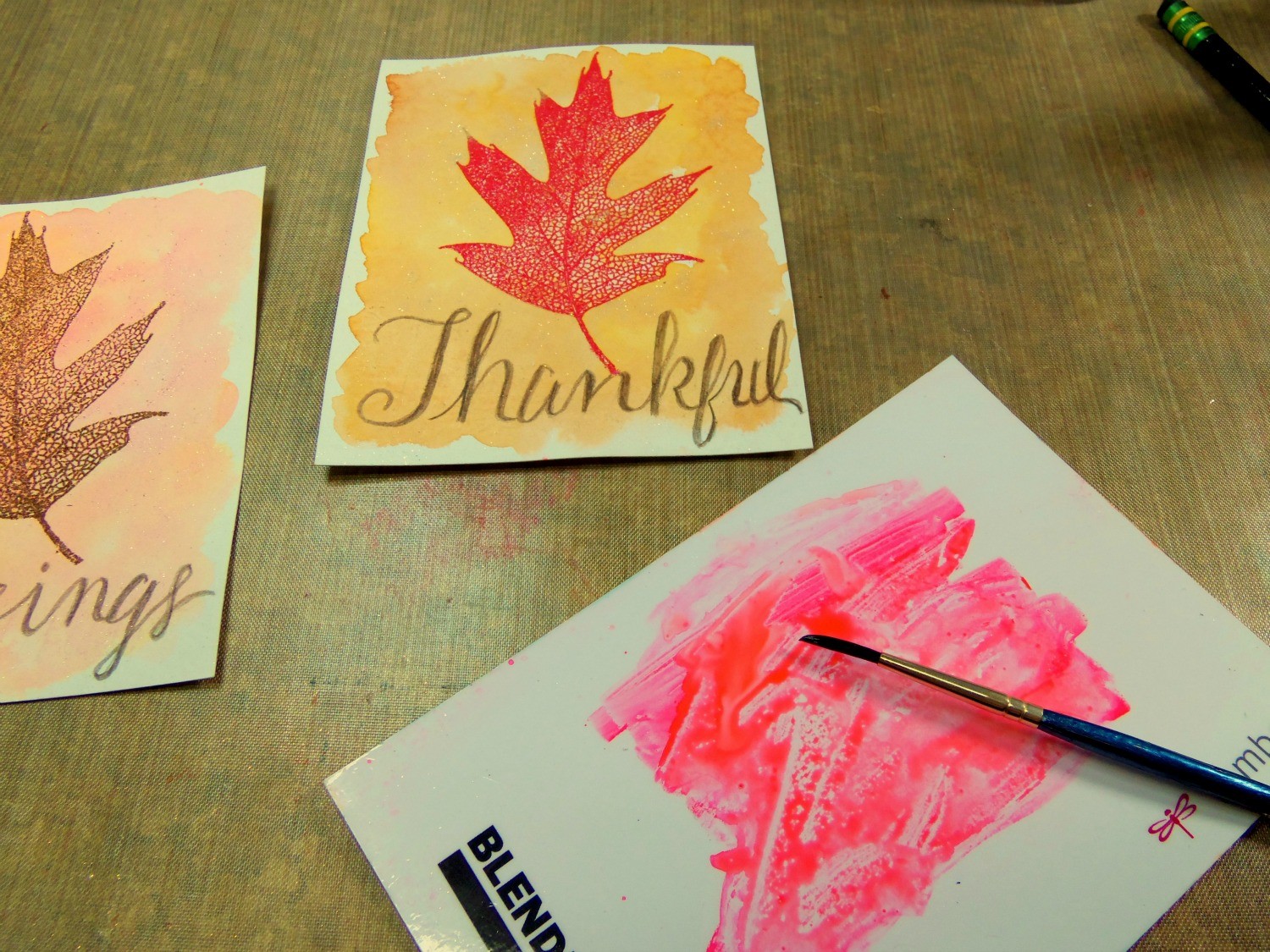 When the paint was dry I wrote a word under the leaf using a brown Tombow Recycled Pencil.  I chose to use the colored pencil because the image was soft and I didn't want the hard lines of a marker.  These pencils have deep color and are wonderful for both coloring and lettering.  Then I used a red Dual Brush on the Blending Palette and used a wet paint brush to pick up the ink and flick it all over my watercolored paper.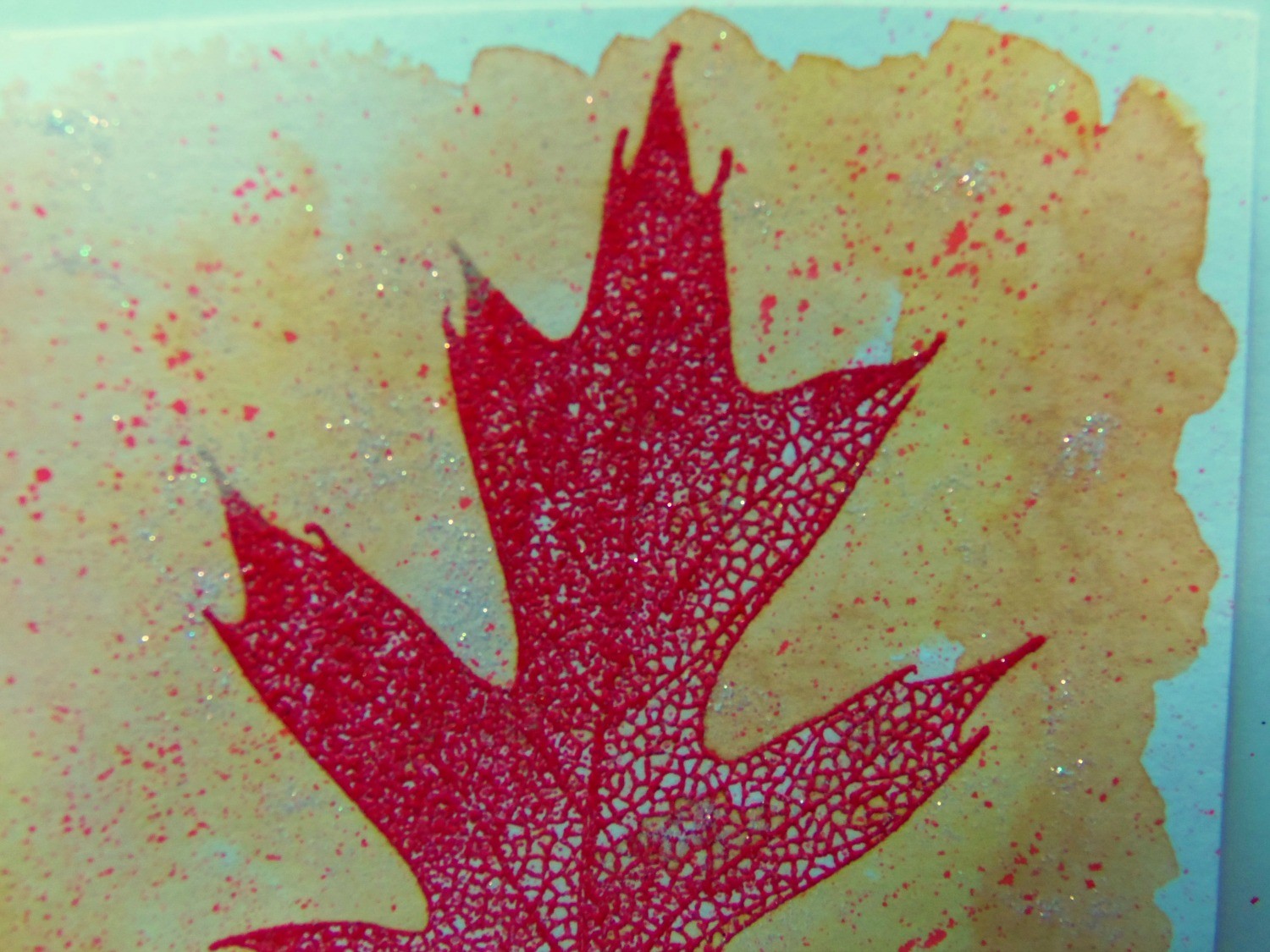 Here is a close up.  You can see how I used my Dual Brush Pens as glitter watercolor paints and used the ink from the pen to create splatter too!  How awesome is that??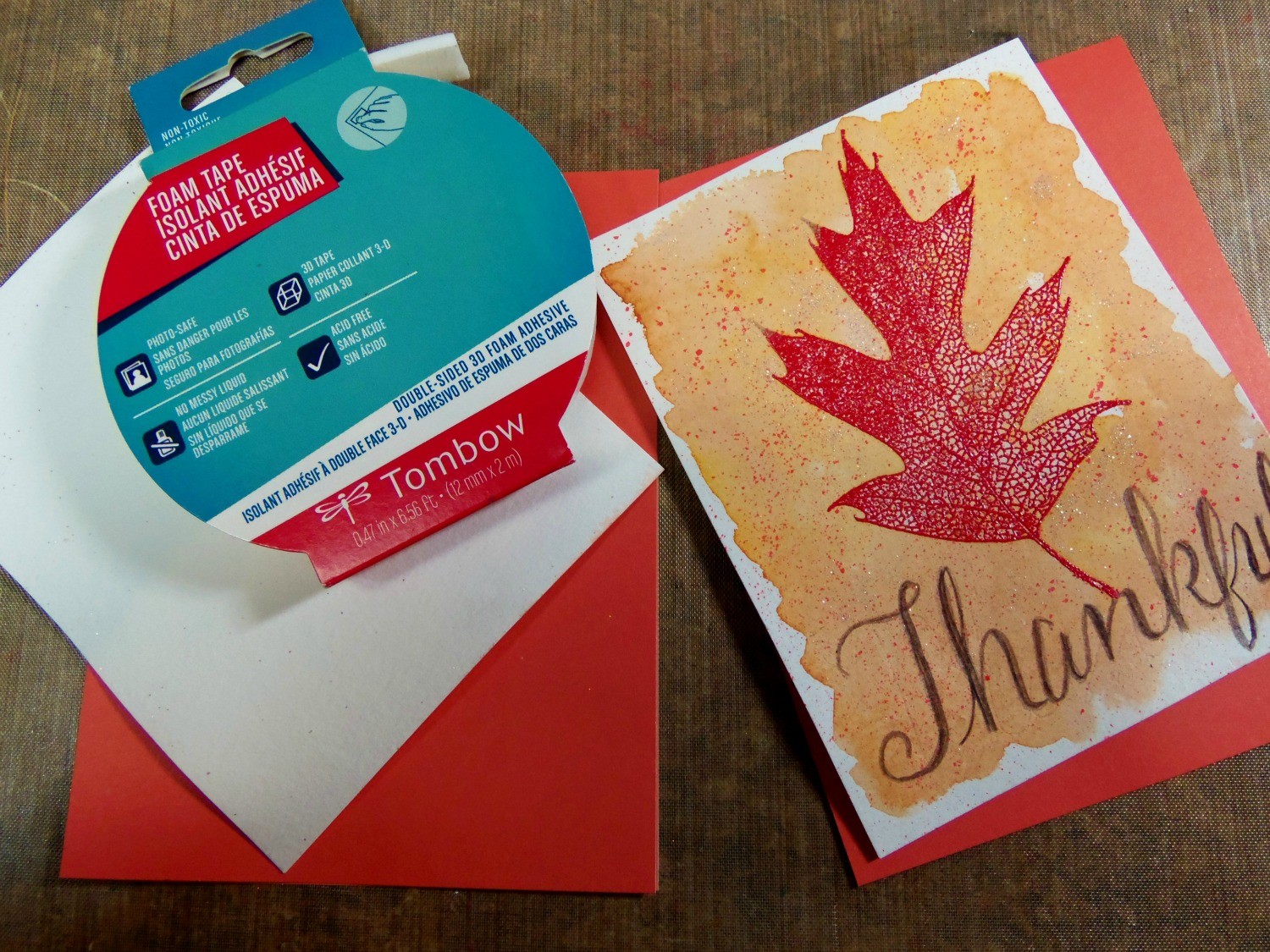 I used Tombow Foam Tape to attach my watercolor paper to some colored cardstock.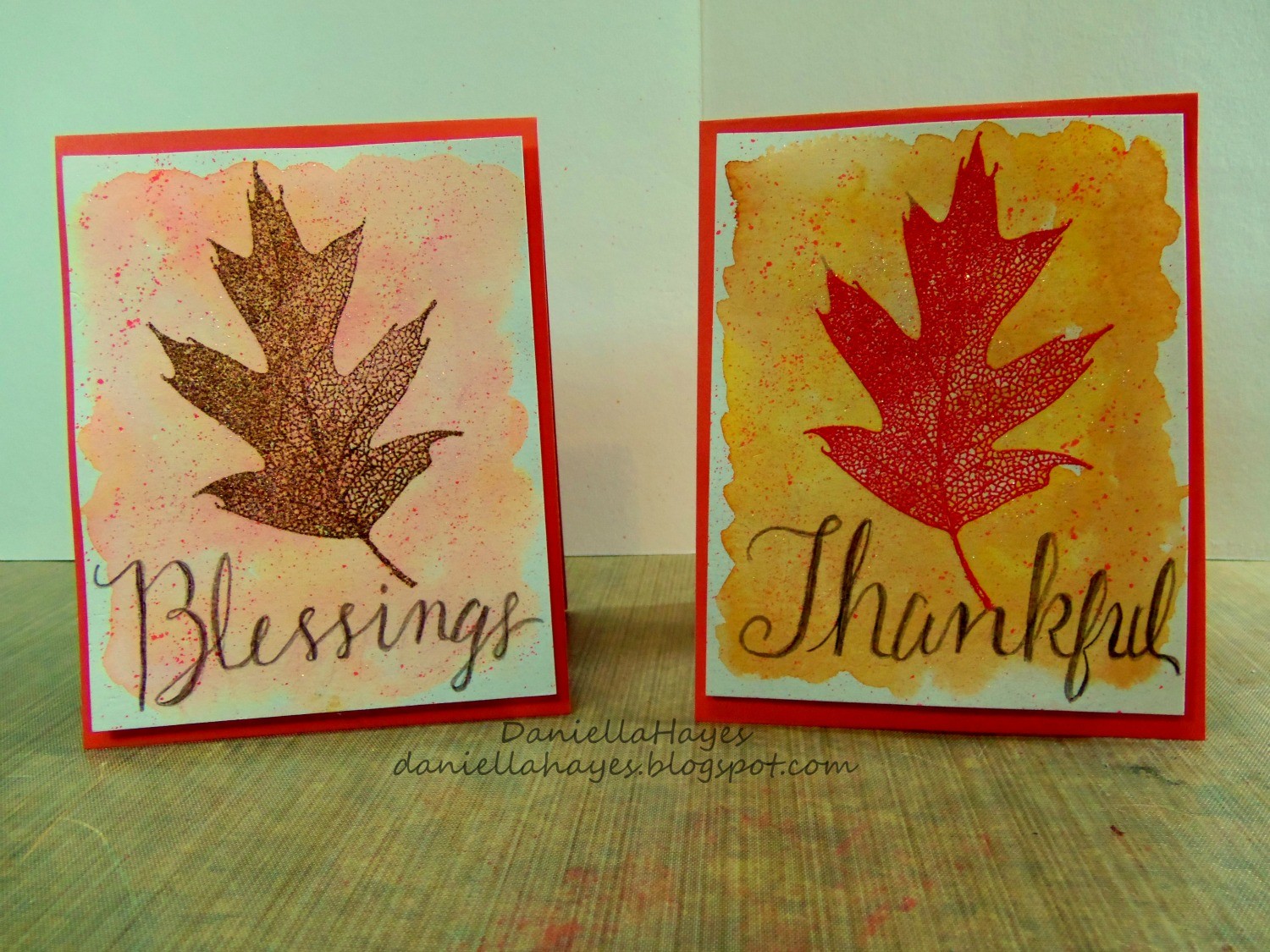 These are my finished cards.  I am so happy with how they turned out!  It just goes to show you how many uses there are for Tombow Dual Brush Pens. They awesome for coloring with the brush end or the fine tip.  They blend amazing with the Colorless Blender Pen.  And you can use them like paint!  How much more awesome can they be?
I'd love to hear how you use your Dual Brush Pens in different ways!!
Thanks for visiting!!
xxDaniella