Hello and thanks so much for visiting this week!  I have an Easy DIY Candle Wrap and Exciting News to share with you today! First, here is a picture of my candle wrap.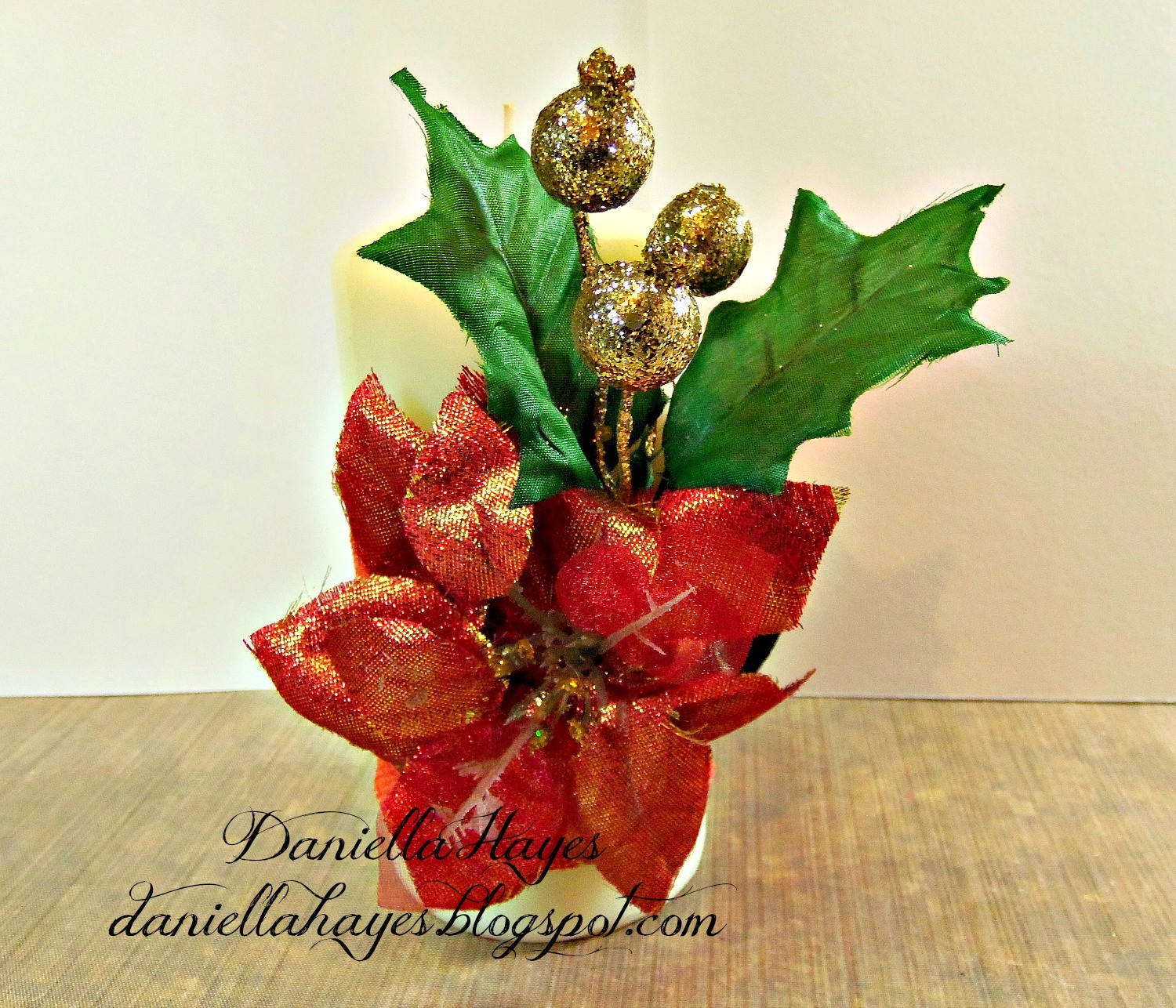 It was sooo easy and really makes a beautiful piece to add to your fall decorating.  I got all the supplies at Walmart so you don't have to go anywhere special to make this.  Speaking of Walmart, it's time for the EXCITING NEWS!  You can now get some Tombow adhesives at Walmart!!  Is that AWESOME or what??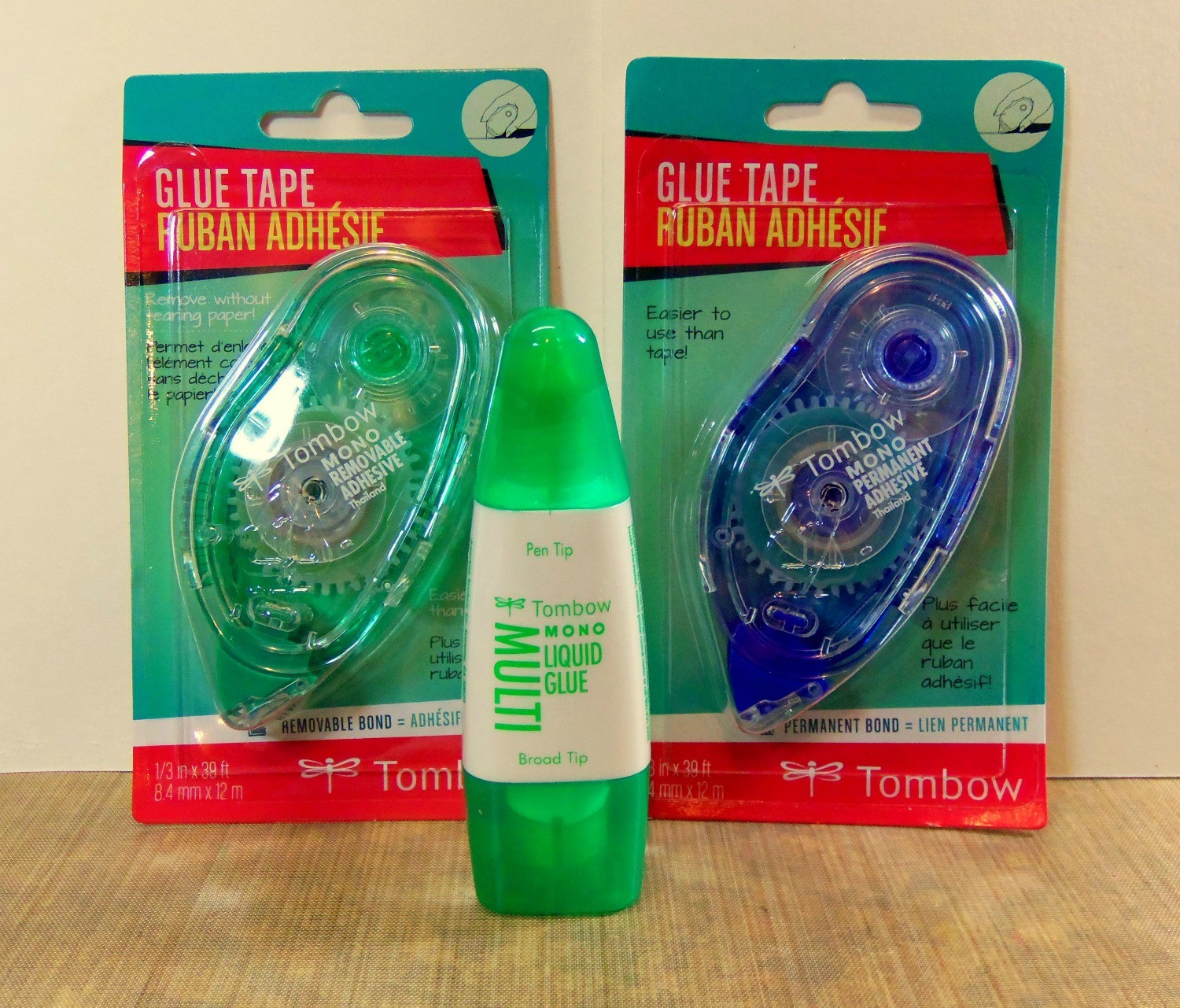 You can get Tombow Mono Permanent Adhesive,  Tombow Mono Removable Adhesive. Tombow Mono Multi Liquid Glue, AND the super popular, and ultra AWESOME, Tombow Xtreme Adhesive!!  Wicked!  Now, you can get all of your crafty goods in 1 place! That's what really makes projects easy!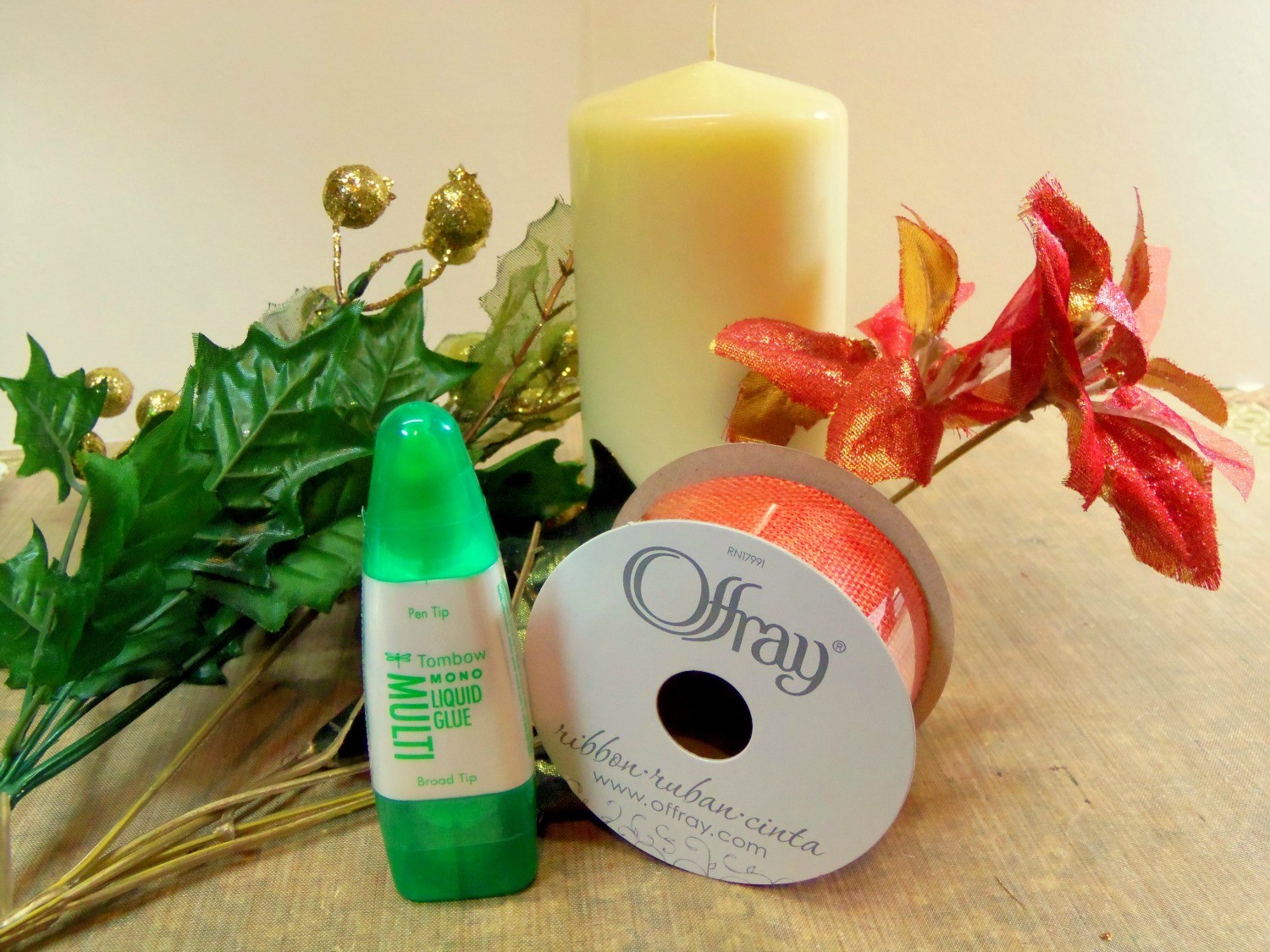 Now, back to my candle wrap.  These are the supplies I got at Walmart.  A candle, some beautiful orange flowers, some stems with gold glittery things on them, orange burlap ribbon and Tombow Mono Multi Liquid Glue.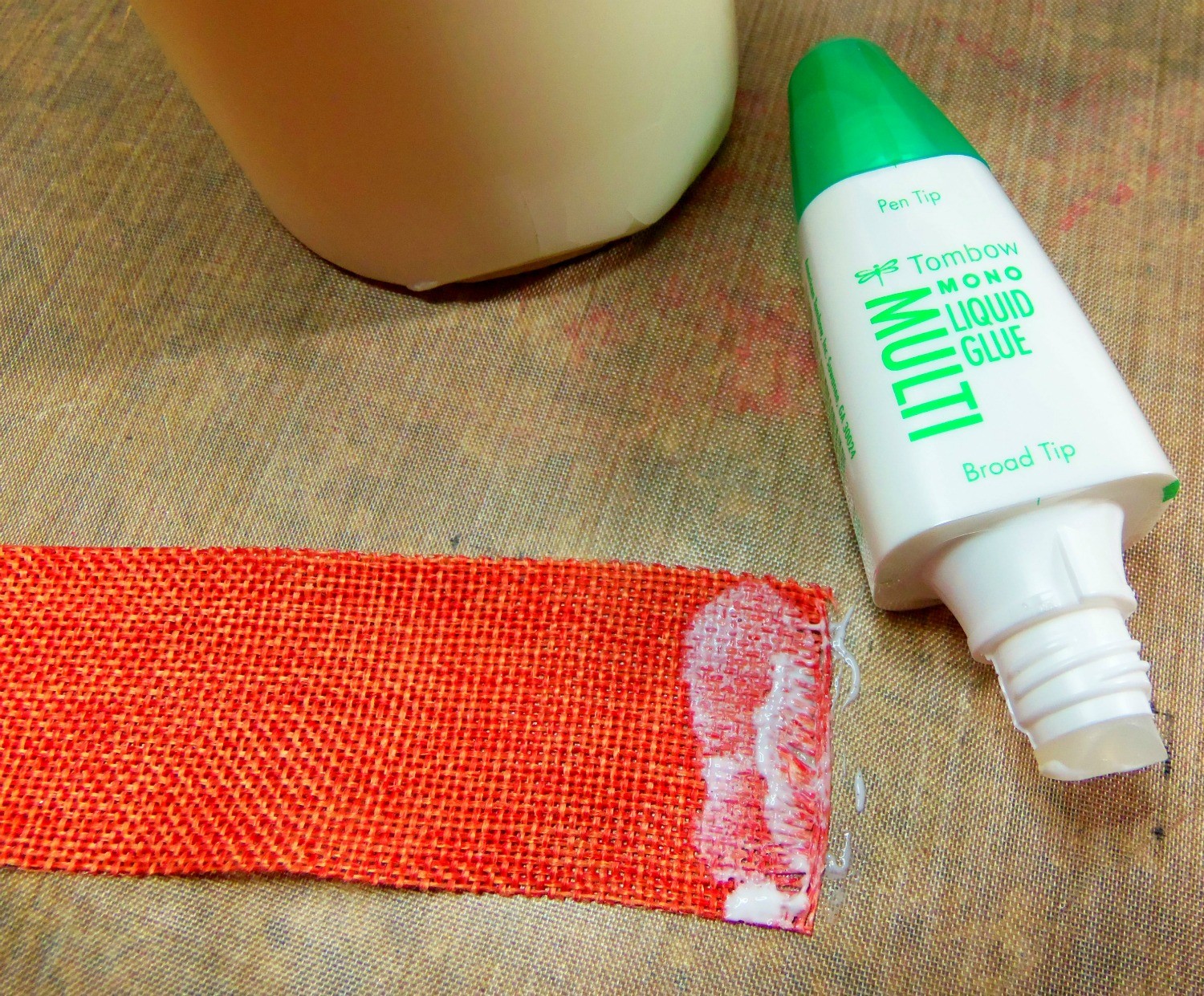 Mono Multi Liquid Glue is the perfect glue for a project like this.  It dries quickly and makes a permanent bond. It also dries clear and adheres to many surfaces.  But there is one REALLY COOL thing it does!  It is repositionable when dry!  Meaning, if you apply it to something (like the ribbon) and let it dry, it will still stick to something!  I used the broad tip of the Mono Multi Liquid Glue to apply a thin layer of it on one end of my burlap ribbon and let it dry. Then, I was able to wrap it around my candle and attach it to the other end.  So when you want to burn the candle, you can just remove the wrap! How A-maze-ING is that???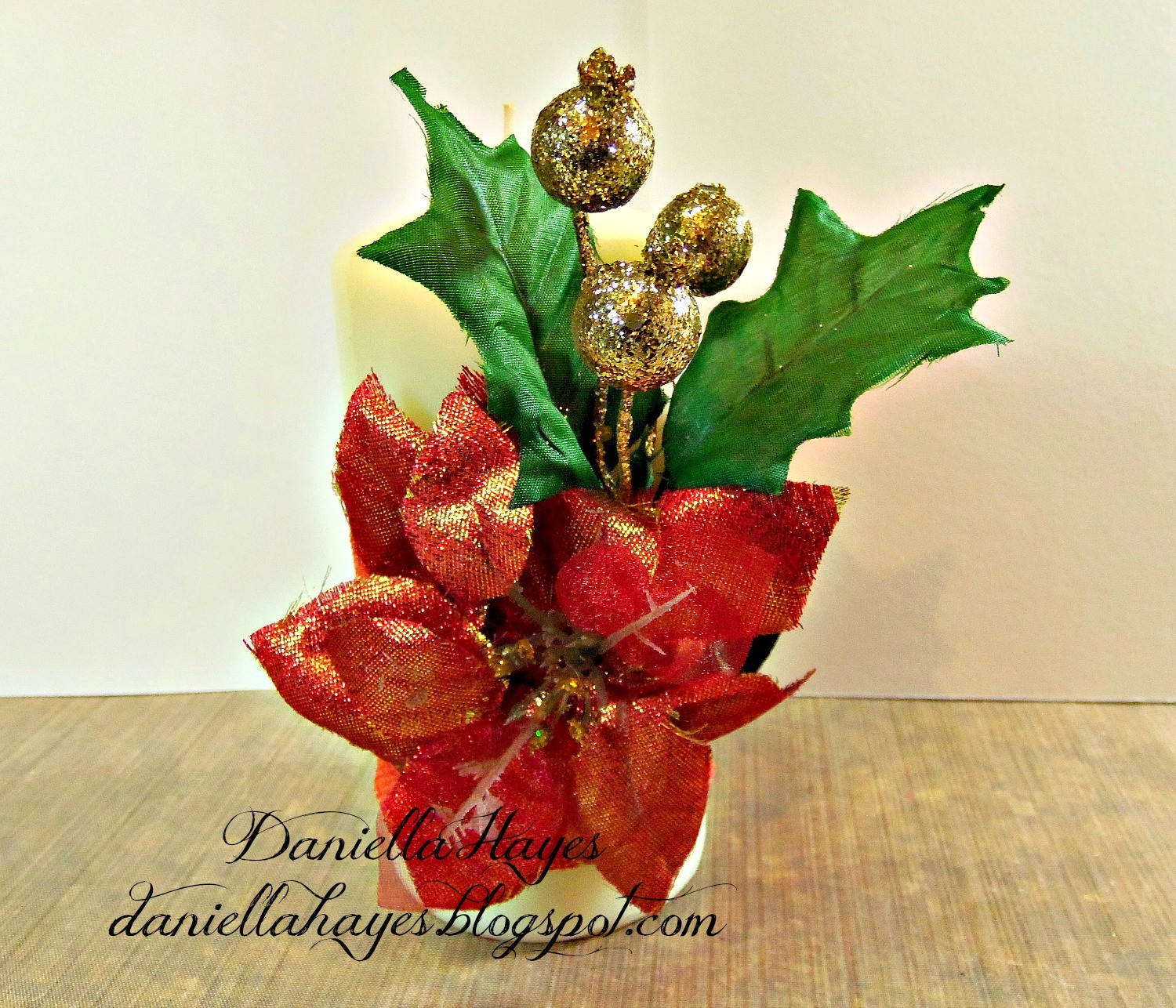 All I had to do with the orange flower is glue it to the ribbon. The gold glittery stem just slid into the flowers.  DONE!  Now was that easy or what?  I know it will be wonderful on my Thanksgiving table.  I want to make a few more to go with it.
You can click on any of the links above to get to the Walmart.com site where you can find the Tombow products, or just check out your local Walmart.   Easy DIY just got a little easier!!
xxDaniella