Happy Tuesday from the Tombow blog!
We have put together some great projects this week with craft supplies and Tombow Adhesives purchased at Wal-Mart!
Now for the BIG NEWS – Tombow Adhesives are now available at Wal-Mart and Wal-Mart.com!
Now on to my project!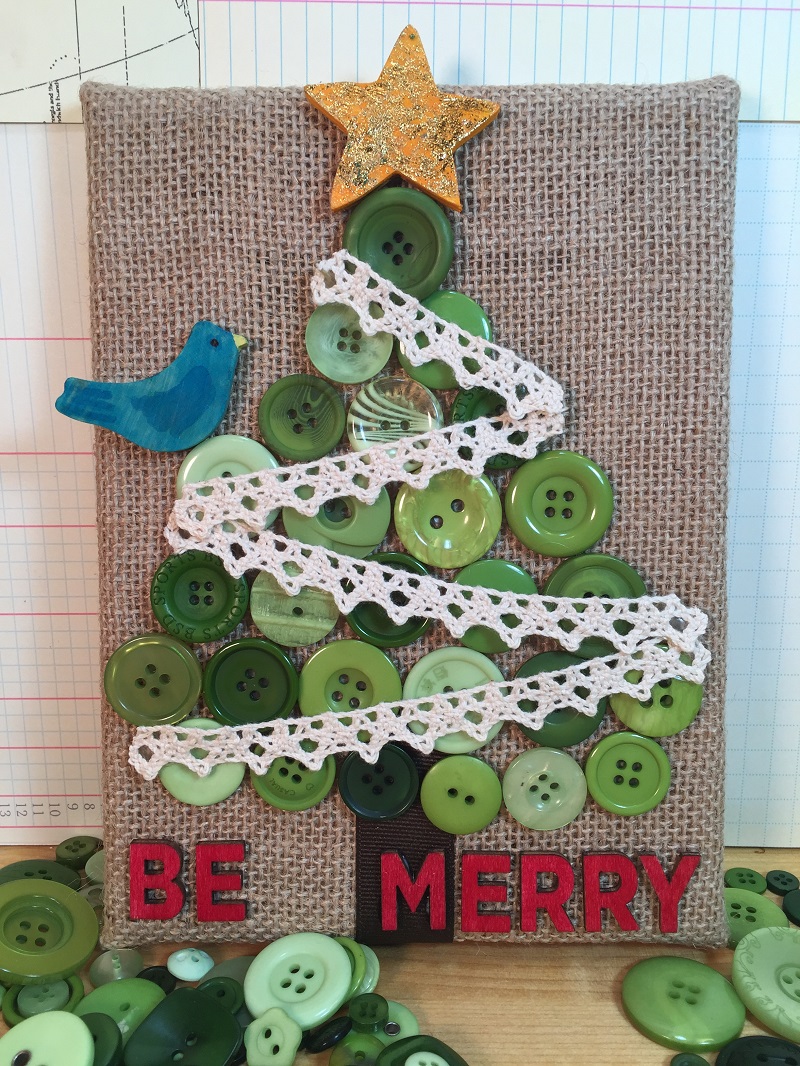 Materials:
Tombow Premium Xtreme Adhesive
Tombow Dual Brush Pens #025, #452, #847, #N15
6″ x 8″ Burlap Canvases; 4 oz. Green Buttons; Wooden Bird, Star & Letters; 1″ wide brown Grosgrain Ribbon; Clearsnap Designer Foils in Goldmine; Crocheted Lace; Scissors;
Instructions: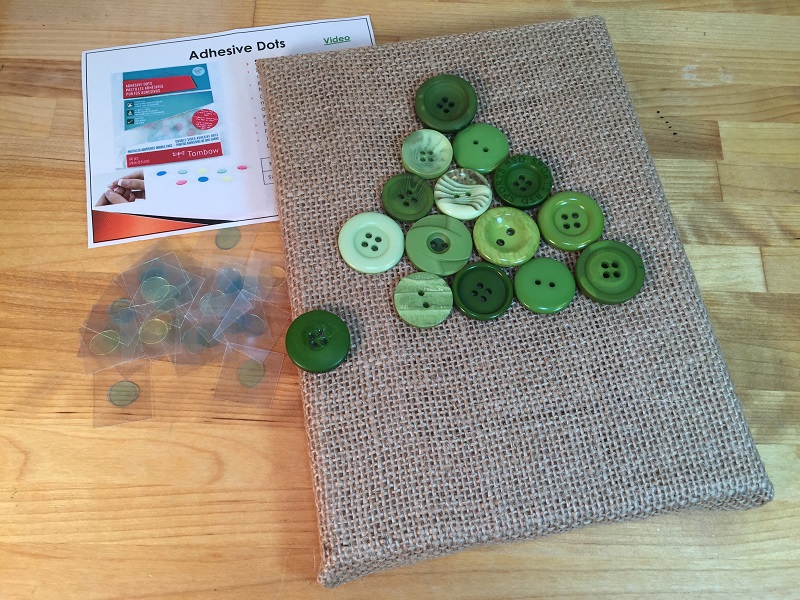 1.) Place green buttons on burlap canvas until you are please with the arrangement. Attach buttons with Tombow Adhesive Dots.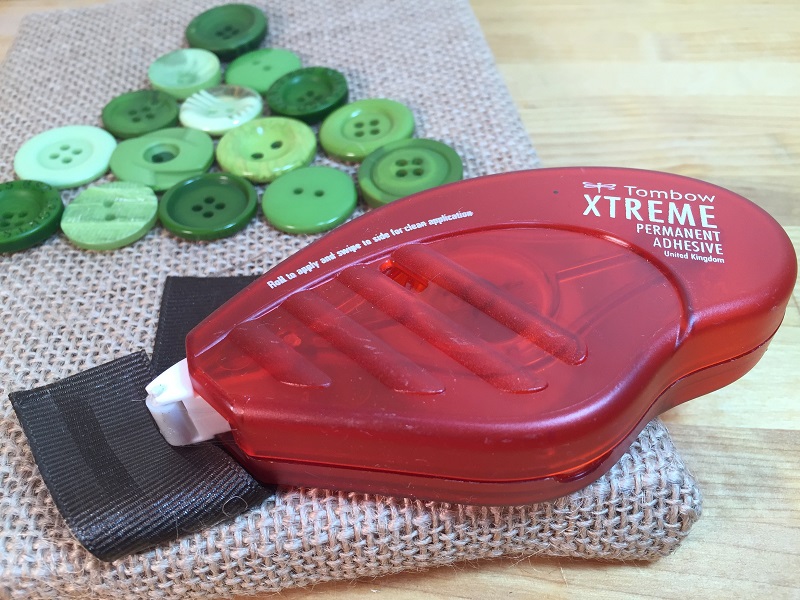 2.)  Before you attach the last 2 rows of buttons, attach ribbon to bottom center of canvas with Tombow Xtreme Adhesive.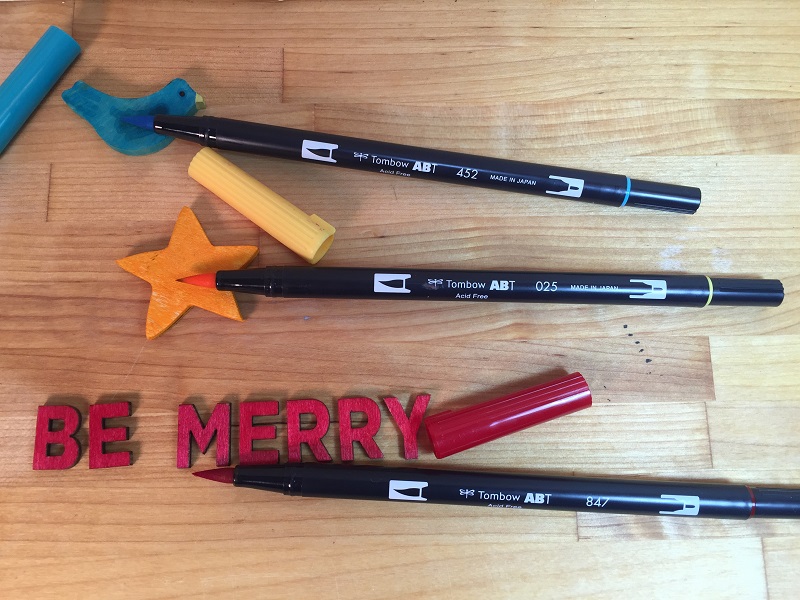 3.)  "Stain" the wooden pieces with Tombow Dual Brush Pens.  Bird beak 025, Bird body 452, Letters BE MERRY 847 and Star 025.  Shade Bird body by coloring a second and third layer to create the tail feathers and wing.  Draw in Bird eye with N15.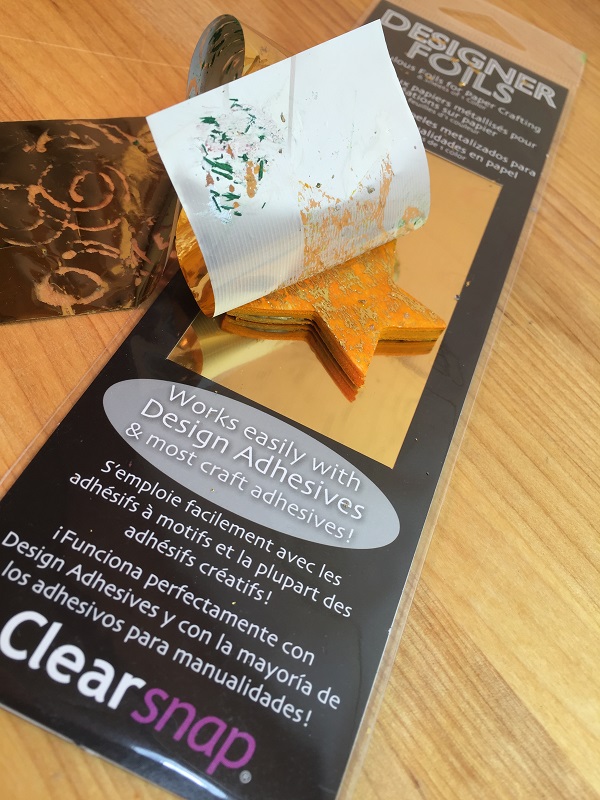 4.) Apply a thin layer of Tombow MONO Multi Liquid Glue on Star, smooth with finger.  Let MONO Multi set up until clear and apply Clearsnap Designer Foils in Goldmine.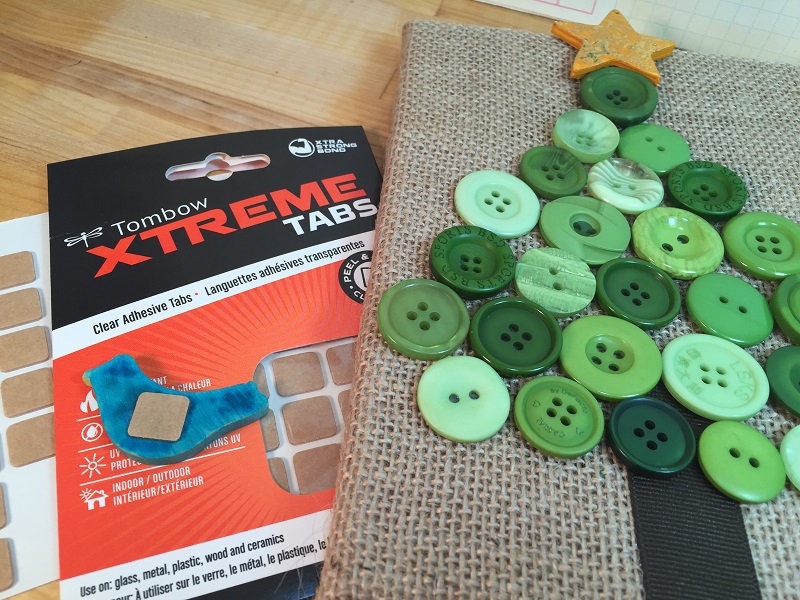 5.) Attach wooden Star and Bird to canvas with Tombow Xtreme Tabs.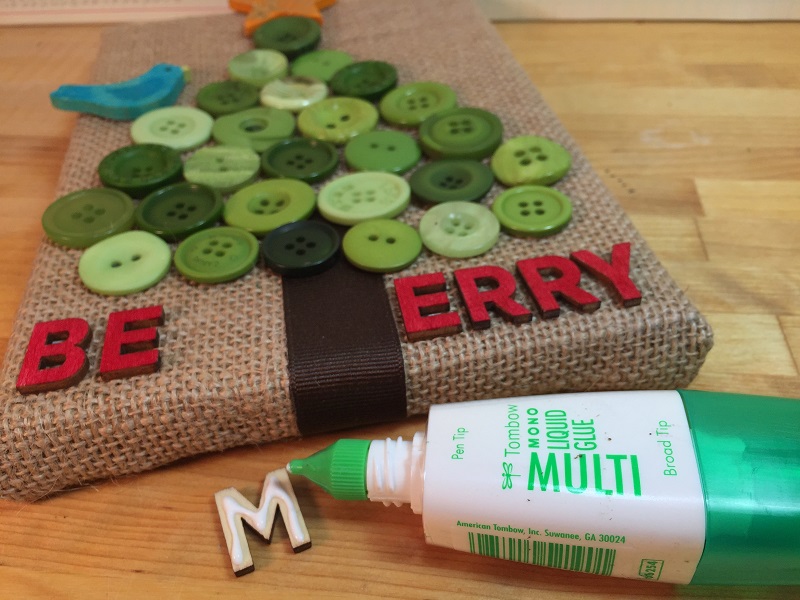 6.)  Adhere wooden Letters and crocheted lace with Tombow MONO Multi Liquid Glue, let dry.
This was a quick and easy project that goes together in under 30 minutes!  Great gift for a Co-Worker or Teacher AND a great project to make with the kiddos!
Stop by your local Wal-Mart store, as well as Wal-Mart.com to pick up your favorite Tombow Adhesives!  In fact, I got most of the supplies for this project at Wal-Mart, so you can make it your one stop shop!  Get inspired and see what you can create!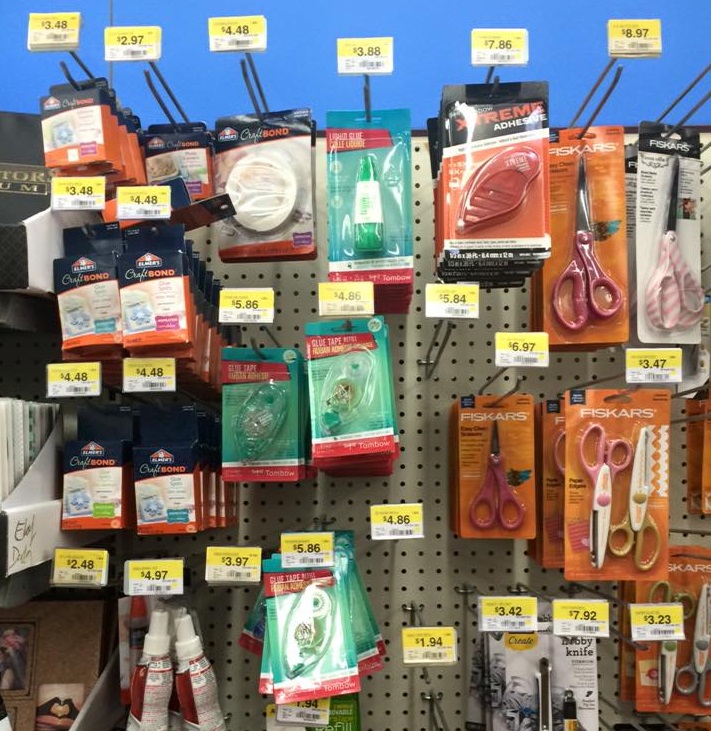 Visit the Tombow Facebook page for more inspirational projects!
Thanks for stopping by!  -Beth